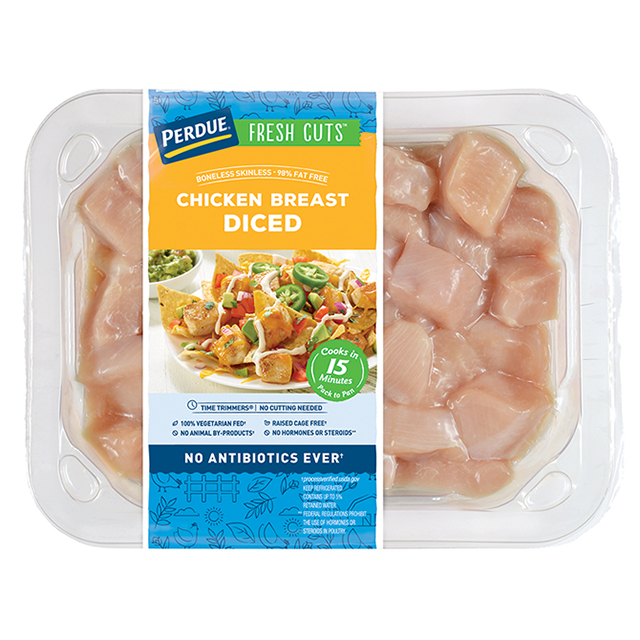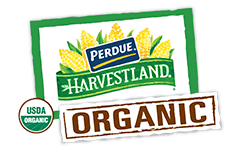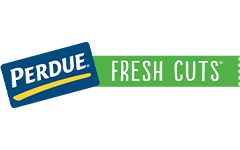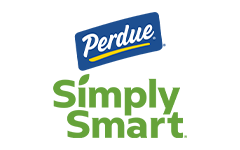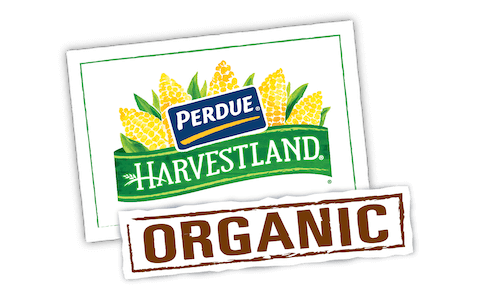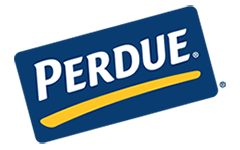 Made With:
PERDUE® FRESH CUTS® Fresh Pre-Cut Diced Chicken Breast
PREP TIME: 10min COOK TIME: 20min
Serves 8


Ingredients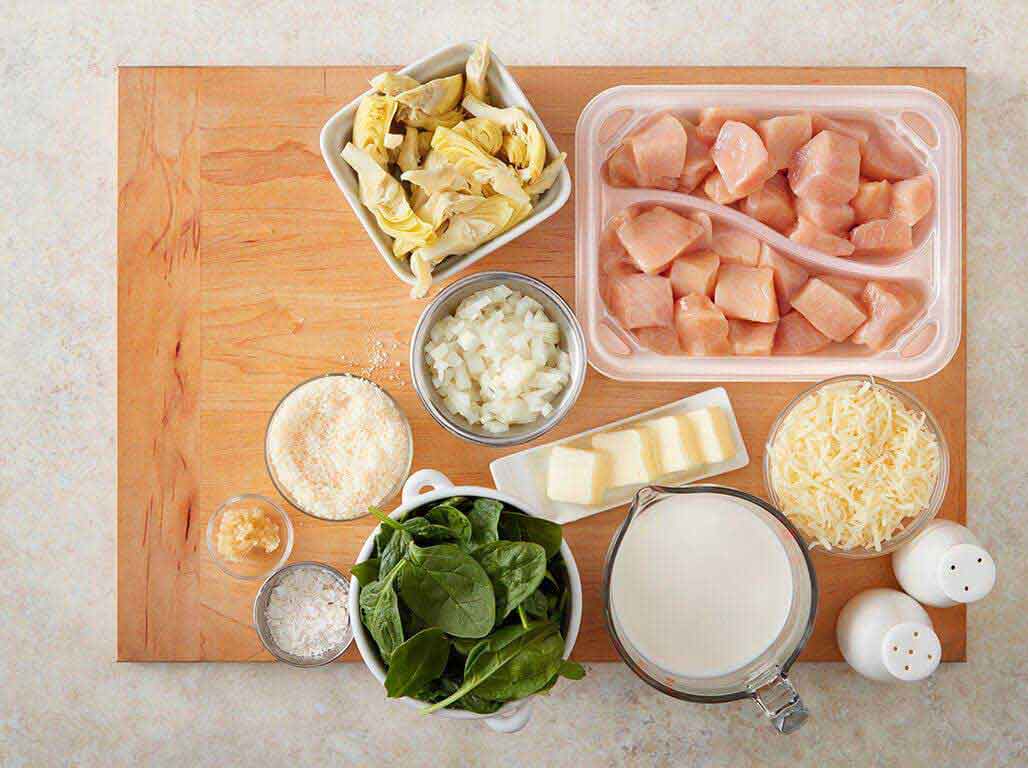 4 tbsp. all purpose flour
1 cup shredded mozzarella cheese
1/2 cup grated parmesan cheese
1 (8 oz.) bag fresh spinach
1 (12 oz.) can artichoke heart quarters, drained and chopped
Crusty bread or Sturdy Crackers for Serving
Step 1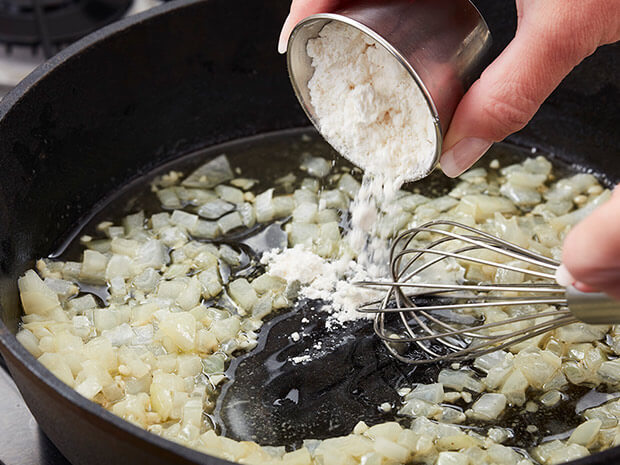 Sauté
In a skillet, heat the butter over medium heat. Add the chicken and season with salt and black pepper. Sauté for 4 to 5 minutes until golden and cooked through. Chicken is done when a meat thermometer inserted in the center reaches 170°F. Transfer to a plate and set aside. To the same skillet add the onions and garlic. Sauté for 3 to 4 minutes. Add the flour and cook for 1 to 2 minutes more.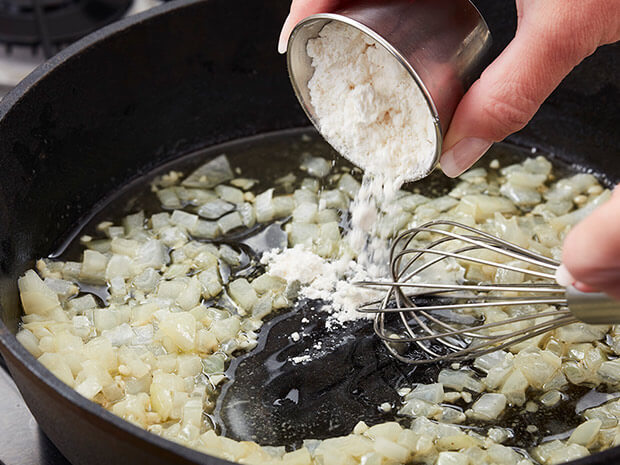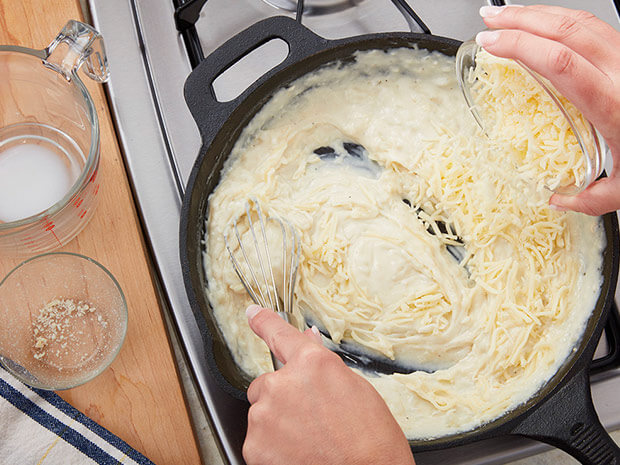 Step 2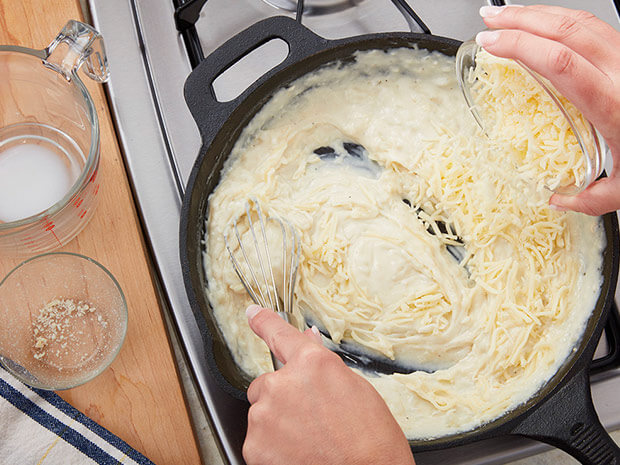 Whisk
Whisk the milk into the flour mixture until smooth. Stir in the mozzarella and Parmesan cheese. Simmer until the cheese is melted.
Step 3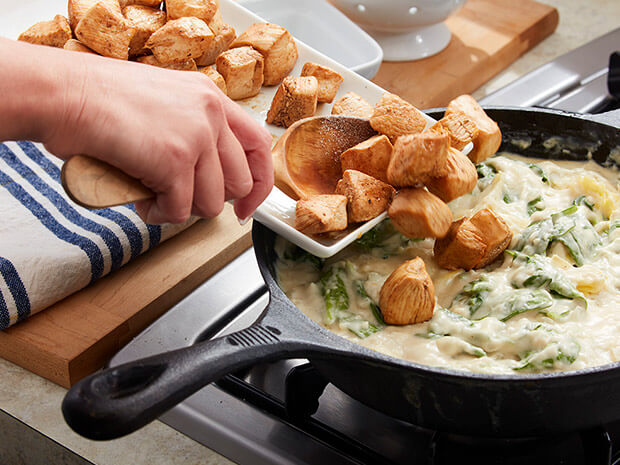 Stir
Stir in the spinach, the artichoke hearts. Return the cooked chicken to the skillet and simmer over medium low heat until heated through.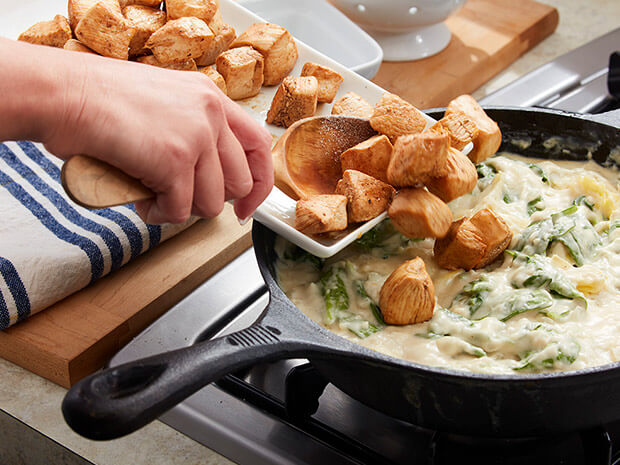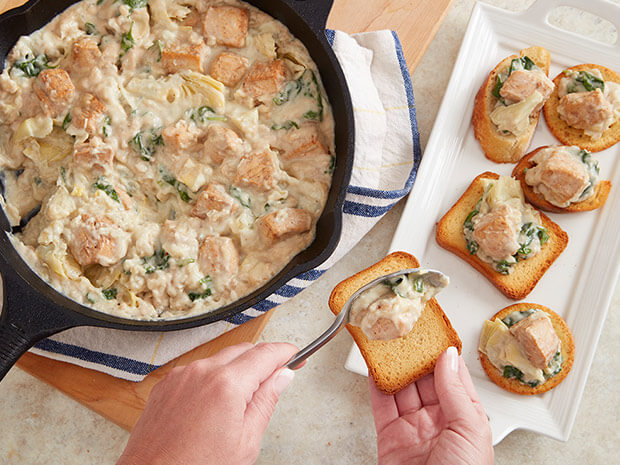 Step 4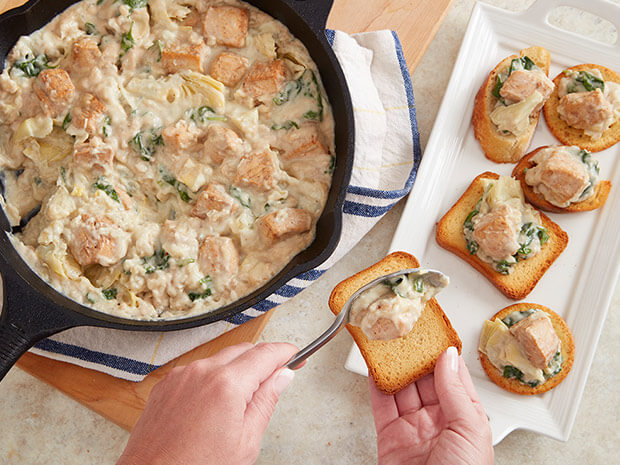 Serve
Serve the Chicken Artichoke Dip right from the skillet with slices of toasted crusty bread or sturdy crackers.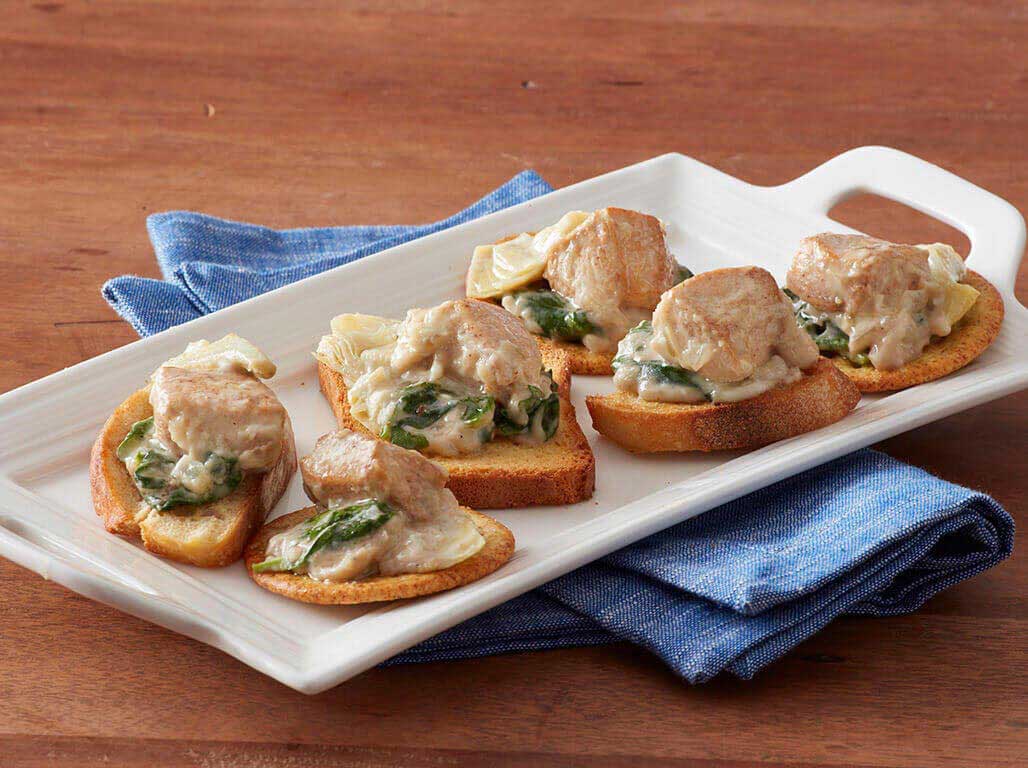 Skillet Chicken Artichoke Dip
Add Your Comment