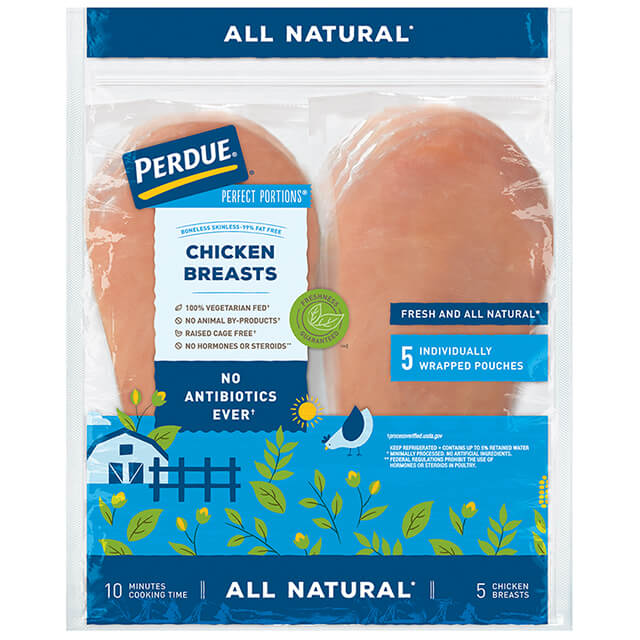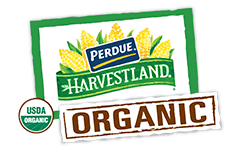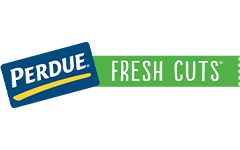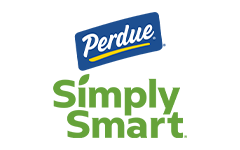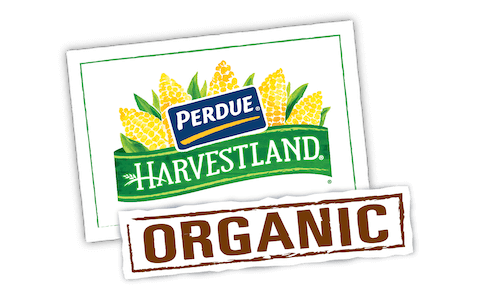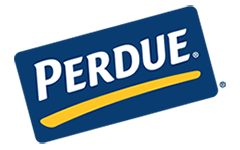 Made With:
PERDUE® PERFECT PORTIONS® Boneless Skinless Chicken Breast All Natural (1.5 lbs.)
PREP TIME: 10 min COOK TIME: 40min
Serves 4



PREP TIME: 10
min
COOK TIME: 40
min

Serves 4
Ingredients
1 can whole or chopped tomatoes (drained)
1 can chili beans (drained)
2 cups fiesta blend cheese
1 pizza crust (refrigerated)
1/2 cup fresh cilantro, chopped
Step 1
Cube up the chicken breasts before cooking.
Step 2
Boil chicken breasts until they are cooked completely and drain water.
Step 3
Shred chicken breasts. You can do this using your mixer; it saves time.
Step 4
Heat olive oil in a large pan over medium heat and toss in garlic. Cook over medium heat until garlic is softened. Add onion and garlic and allow to cook for a few minutes or until onion & garlic start to look like they are softening up a bit.
Step 5
Add shredded chicken and beans to onion and garlic mixture over medium and mix completely.
Step 6
Add remaining ingredients – corn, canned tomatoes, green chili, seasonings and water and allow to simmer for about 10 to 15 minutes or until all water is gone. Don't run off, there isn't a lot of water it can boil out quickly.
Step 7
Open pizza dough, unroll it and lay it on your prepared cookie sheet.
Step 8
Now cut the pizza dough on both sides about an inch apart.
Step 9
Place chicken taco mixture into the center of the dough. Add 2 cups of cheese or more if you like more cheese. Now begin folding the dough strips you just cut over the meat in the center to the other side and press and press the strips together creating somewhat of a seal. Next make sure the top and bottom of the braid are sealed as good as possible, so everything stays where it belongs.
Step 10
Bake for 20 to 25 minutes or until a nice golden brown color. Remove from oven and allow to cool for about 10 minutes before cutting. Cut up some veggies so everyone can top with lettuce, tomatoes, onions, avocado, salsa.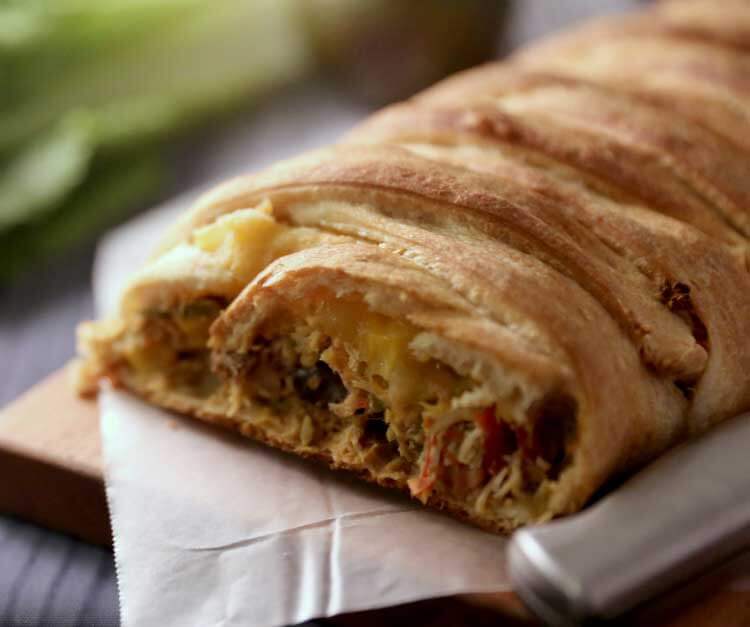 Quick and Easy Chicken Taco Braid
Add Your Comment