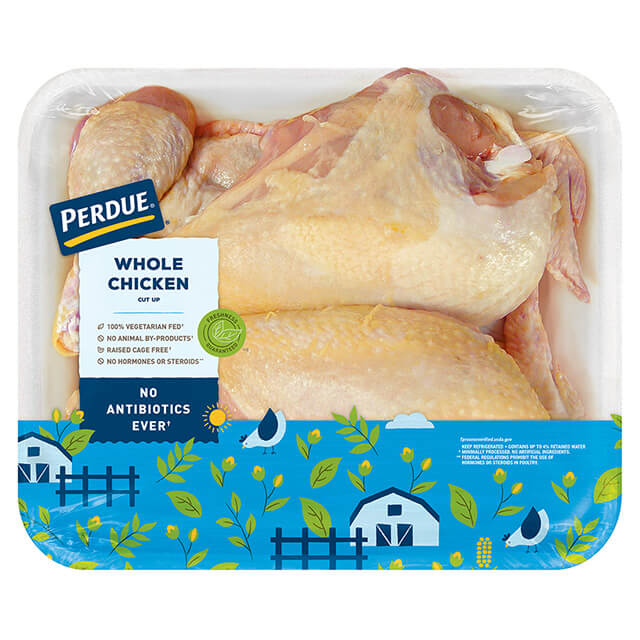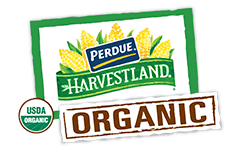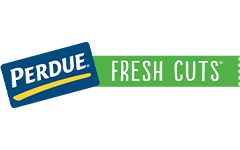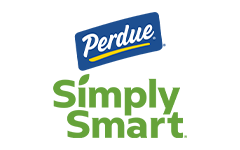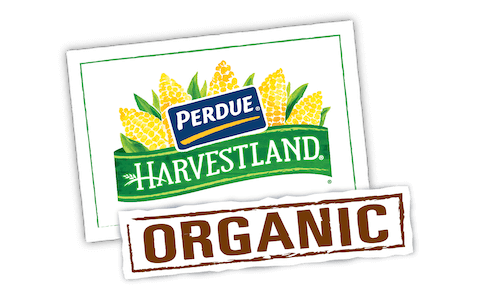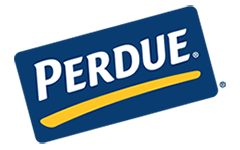 Made With:
PERDUE® Fresh Whole Chicken Cut-Up with Giblets
PREP TIME: 1hr 10min COOK TIME: 1hr 0min
Serves 8


Ingredients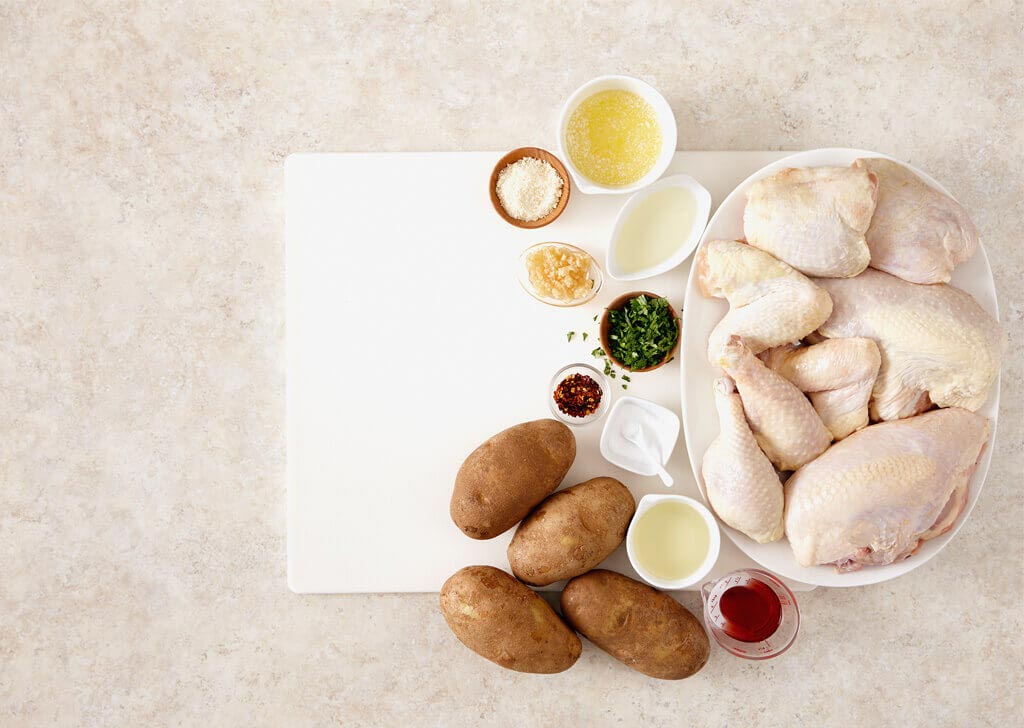 3 cloves garlic, finely chopped
1 tbsp. red pepper flakes
4 large or 8 medium potatoes, Yukon Gold, russet, or red bliss
1 tbsp. grated Parmesan cheese
Step 1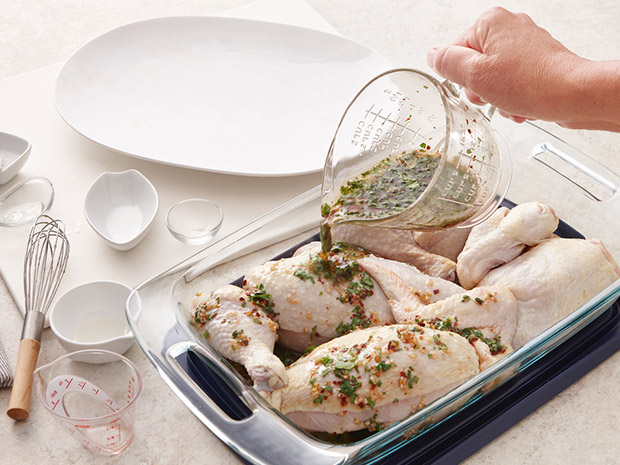 Marinate
In a bowl or 2-cup glass measuring cup, whisk together the olive oil, lemon juice, red wine vinegar, garlic, cilantro, red pepper flakes and salt and black pepper. Place the chicken in a glass baking dish. Pour the Peri Peri sauce over the chicken and toss to coat well. Marinate the chicken in the refrigerator for at least 1 hour and up to overnight. 30 minutes before you're ready to roast, take the chicken out of the refrigerator, prepare the potatoes and preheat the oven to 425°F.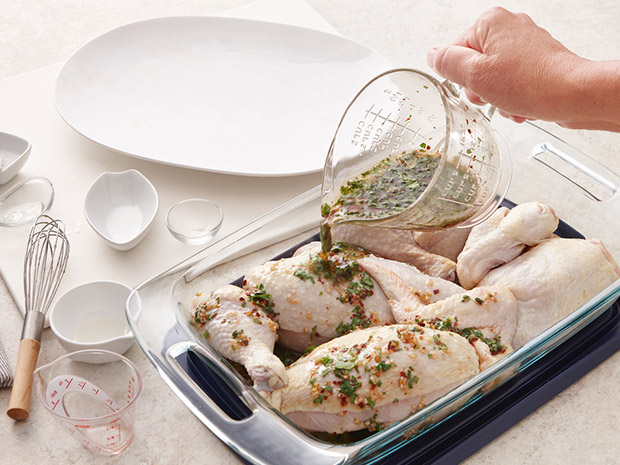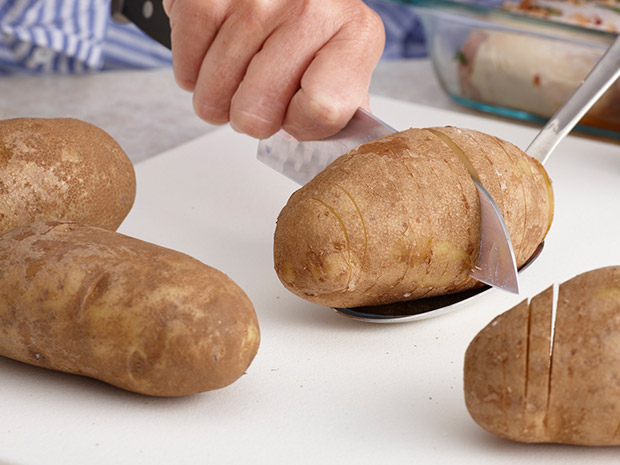 Step 2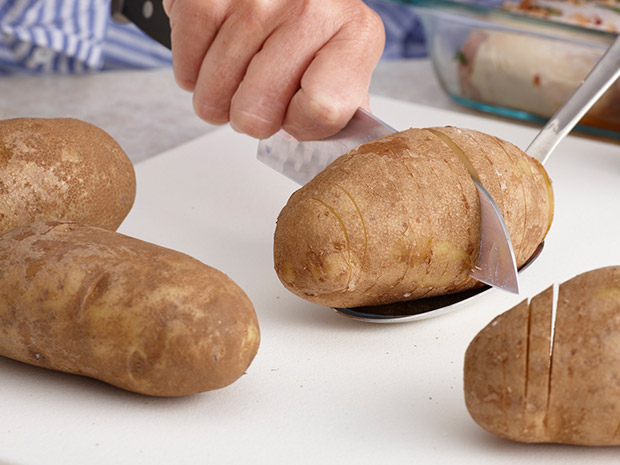 Slice
Slice each potato crosswise at 1/8 to 1/4-inch intervals. Cut almost to the bottom but not all the way through the potato. Slice down through the potato and when the knife hits the edge of the spoon, stop slicing.

TIP
TIP: For best results, choose oblong potatoes of uniform size and trim if needed so they'll lie flat without wobbling as you cut into them. You can rest the potato in a large serving spoon and use that as a guide for when to stop slicing — slice straight down, and when your knife hits the edge of the spoon, stop slicing.
Step 3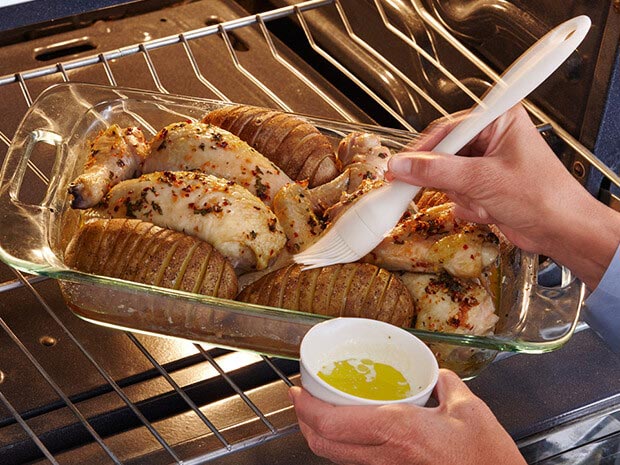 Roast
Keeping the chicken in the glass baking dish, arrange the potatoes in the dish with the chicken. Brush the potatoes all over with half the melted butter. Season with salt and black pepper. Roast the chicken and potatoes for 35 to 40 minutes. Remove the baking dish from the oven. Baste the chicken with pan juices. Brush the potatoes with the remaining melted butter, making sure to brush the butter into the slices as the potatoes start to spread open. Sprinkle the Parmesan cheese onto the tops of the potatoes. Return the baking dish to the oven and roast for an additional 20 minutes, or until chicken and potatoes are cooked through and nicely browned. Chicken is done when it feels firm to the touch and a meat thermometer inserted in the center reaches 170°F.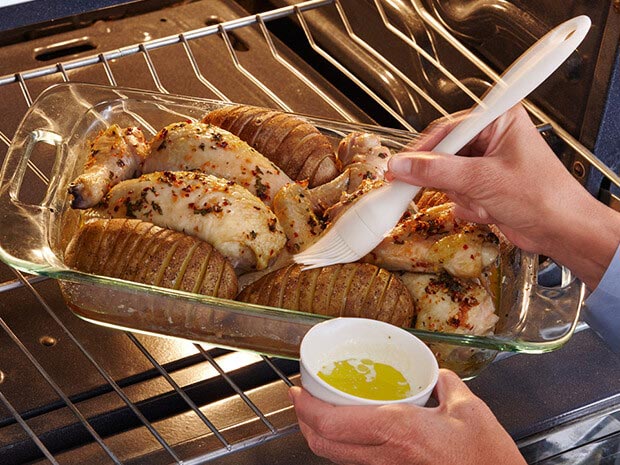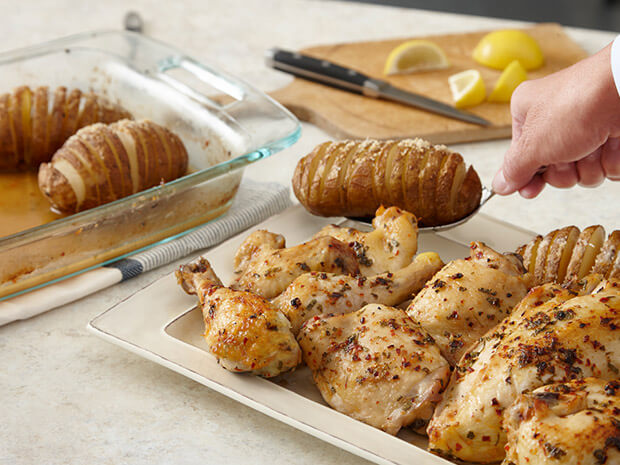 Step 4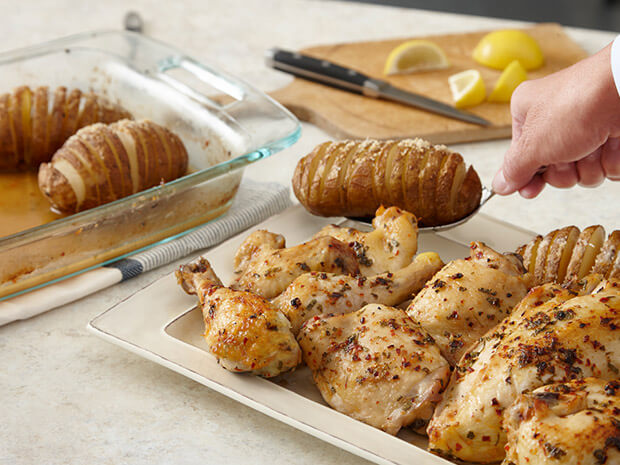 Serve
Remove the chicken and potatoes from the oven. Let the chicken rest for 5 to 10 minutes before carving. Pour the Peri Peri pan juices into a serving container. Serve Peri Peri Chicken with potatoes, sauce and lemon wedges.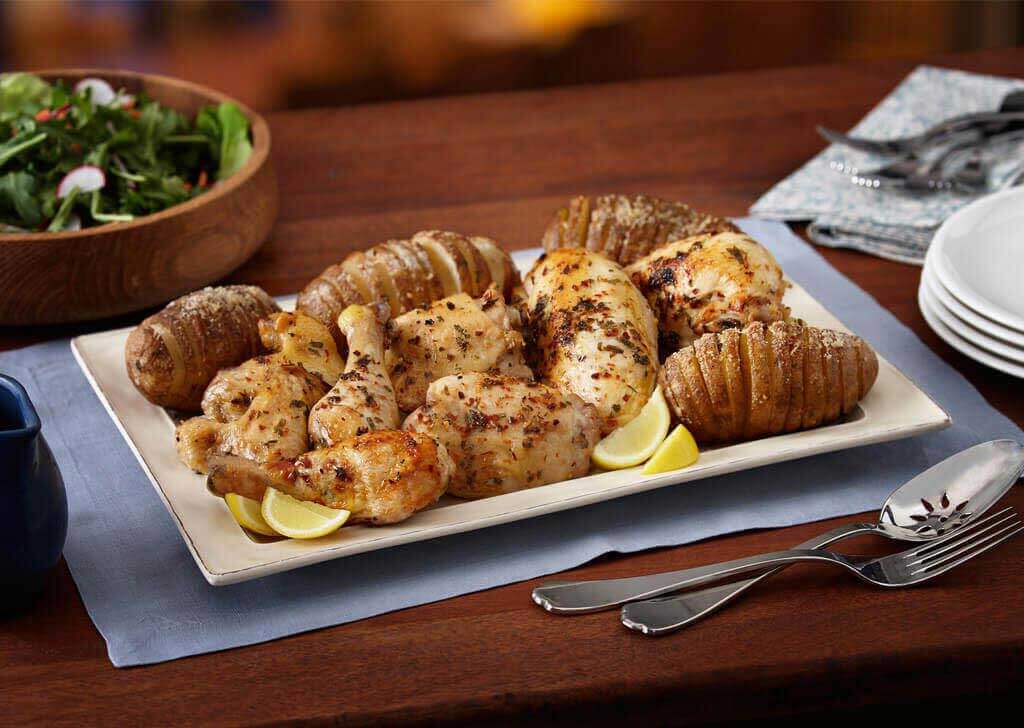 Peri Peri Gluten Free Chicken
Add Your Comment