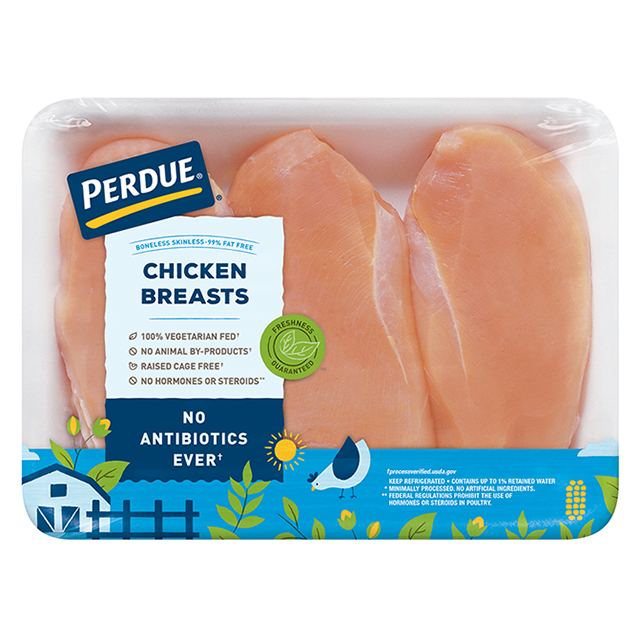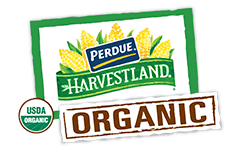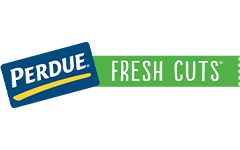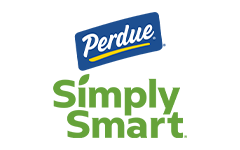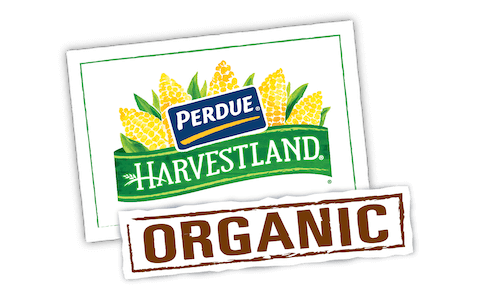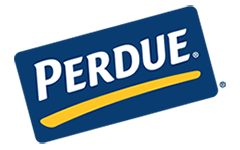 Made With:
PERDUE® Fresh Boneless Skinless Chicken Breasts
PREP TIME: 30 min COOK TIME: 20min
Serves 6-8


Ingredients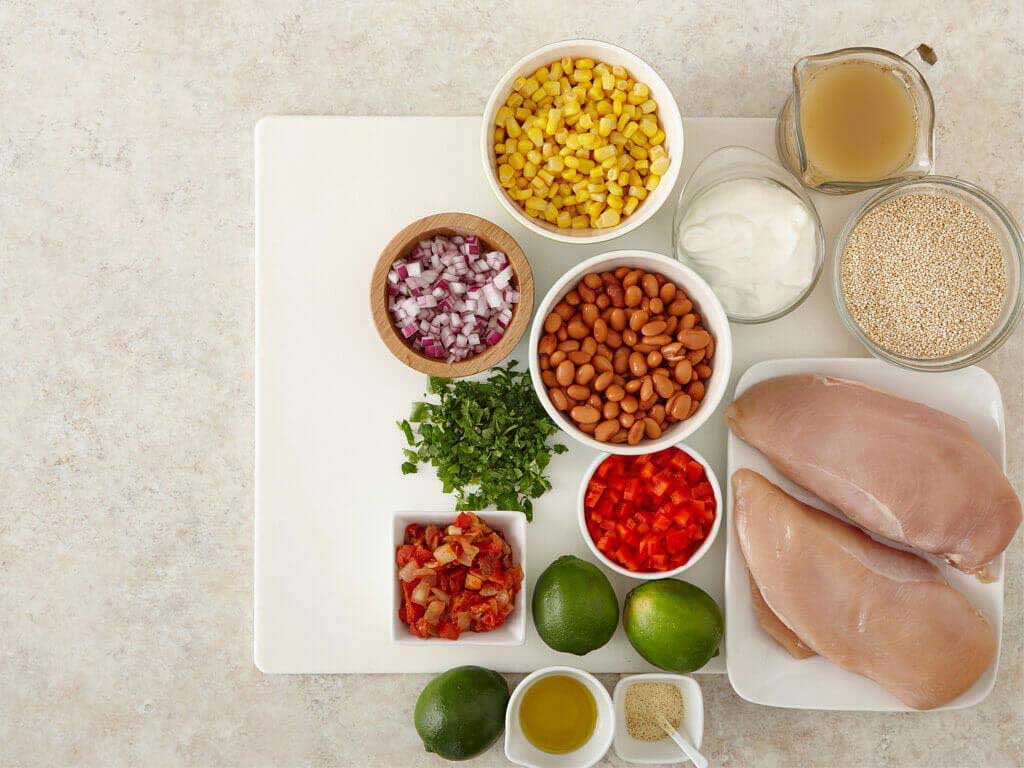 1 cup Mojo Criollo marinade
3 tbsp Extra Virgin Olive Oil, divided
1 tsp Adobo seasoning, divided
1/2 cup fresh cilantro, chopped, divided
1 can Whole Kernel Corn, drained
1 can Low Sodium Pinto Beans, drained and rinsed
1/2 cup red bell pepper, chopped
1/2 cup red onion, chopped
1/2 cup Pico de Gallo Salsa, strained
Step 1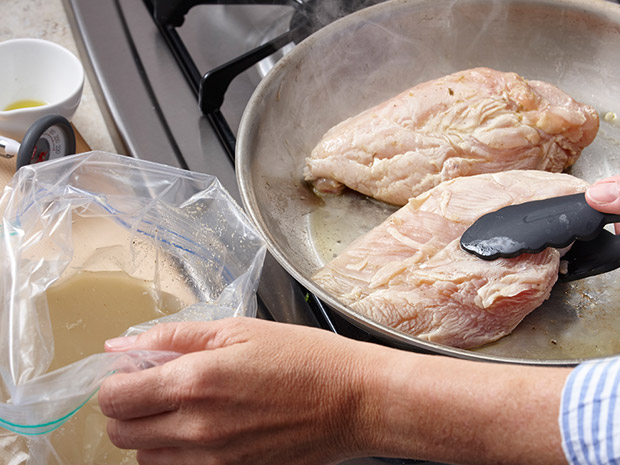 Marinate
In a resealable plastic bag, combine the chicken breasts and Mojo Criollo marinade. Toss to coat chicken well. Marinate in the refrigerator for 30 minutes to 4 hours. When marinated, heat a grill pan or sauté pan and 2 tablespoons of olive oil over medium-low heat. Remove chicken from the marinade, letting the excess drip away. Cook chicken breasts for 8 to 10 minutes per side until cooked thoroughly. Chicken is done when a meat thermometer inserted in the center reaches 170 degrees F. Transfer chicken to a cutting board and let rest for 2 to 3 minutes. Slice into strips.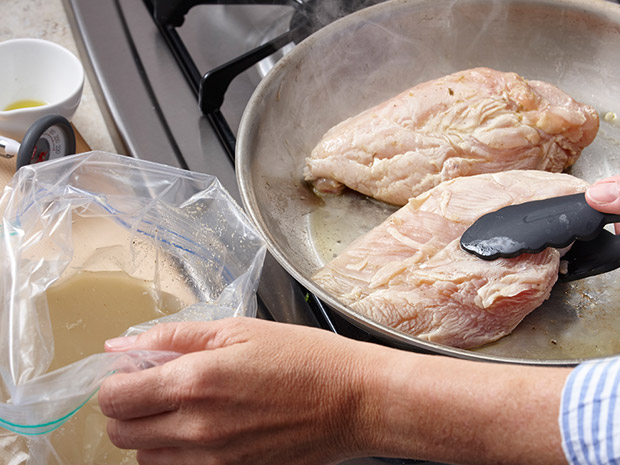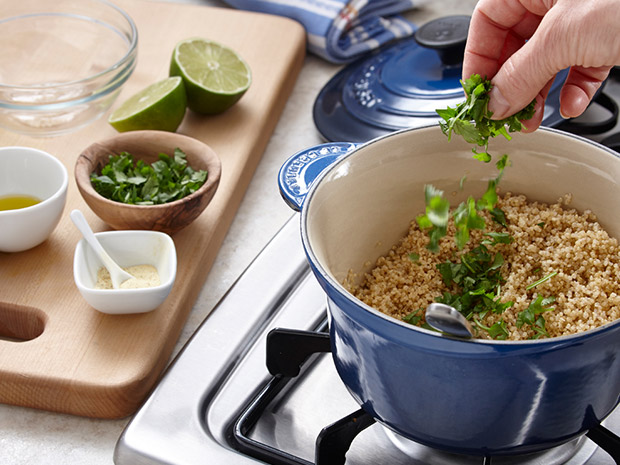 Step 2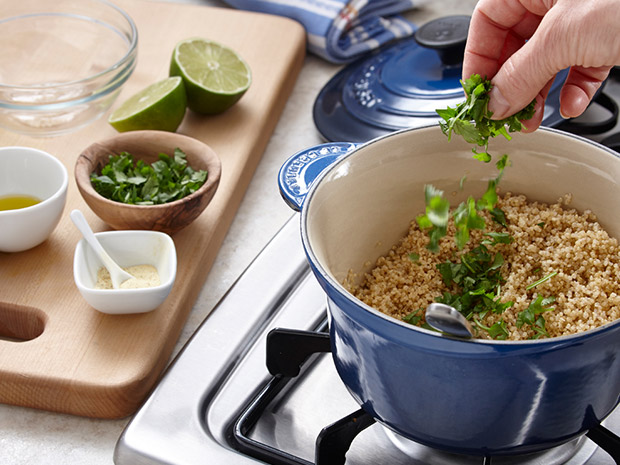 Simmer
In medium saucepan, bring 1 ½ cups water to a boil. Add quinoa, the remaining 1 tablespoon of olive oil and ½ teaspoon Adobo seasoning. Simmer until tender, about 14 to 18 minutes, then remove from heat. Stir in the juice of 1 lime and ¼ cup of the chopped cilantro.
Step 3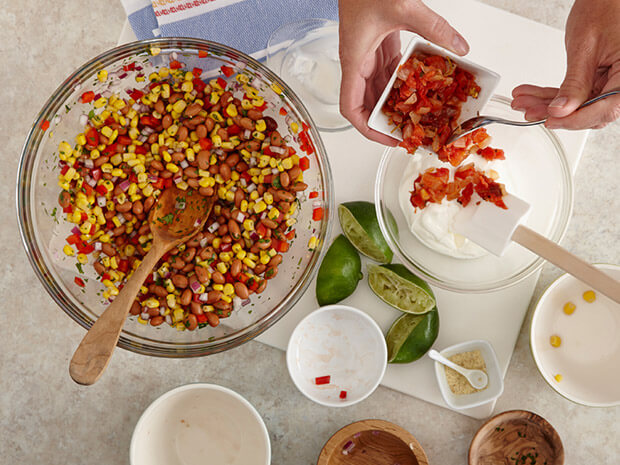 Combine
In a bowl, combine corn, pinto beans, red bell pepper, red onion, the juice of 2 limes, remaining ¼ cup of chopped cilantro and ½ teaspoon of Adobo seasoning. Set aside. In another bowl, combine the sour cream and the salsa. Set aside.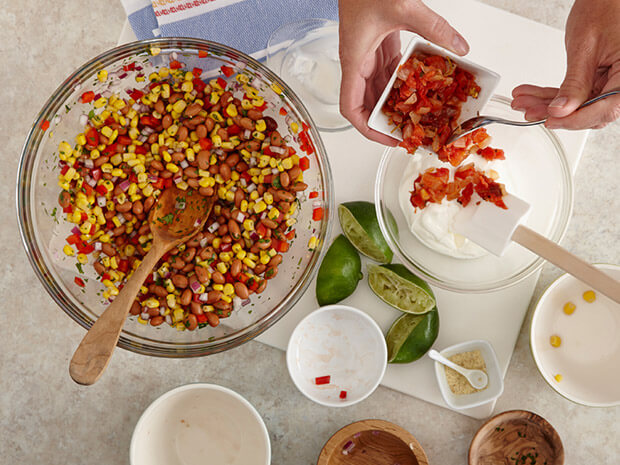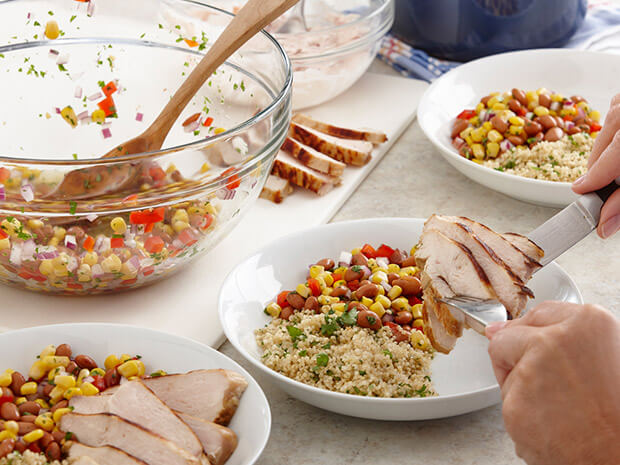 Step 4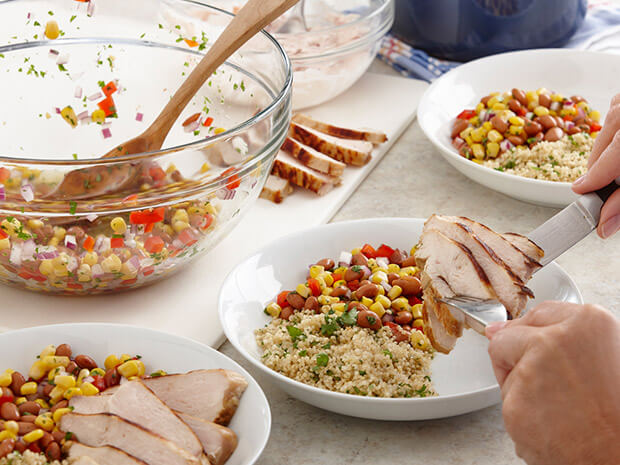 Serve
Serve sliced chicken and bean mixture over the cilantro-lime quinoa, finish with a dollop of sour cream salsa. Also serve with tortilla chips and the remaining GOYA® Pico de Gallo Salsa on the side.

TIP
TIP: When sautéing meat, always place the presentation side down first in the skillet.That will ensure a beautifully seared presentation. The high sugar content in the marinade will caramelize quickly so be careful not to let the chicken burn.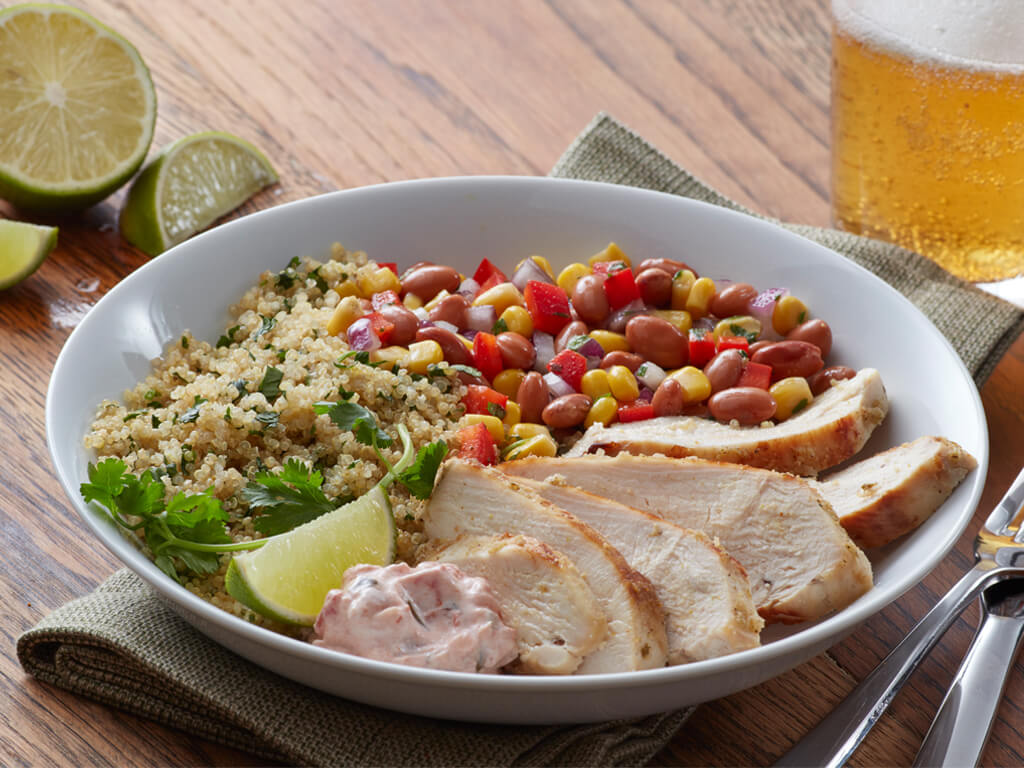 Mojo Chicken And Quinoa Burrito Bowls
Add Your Comment