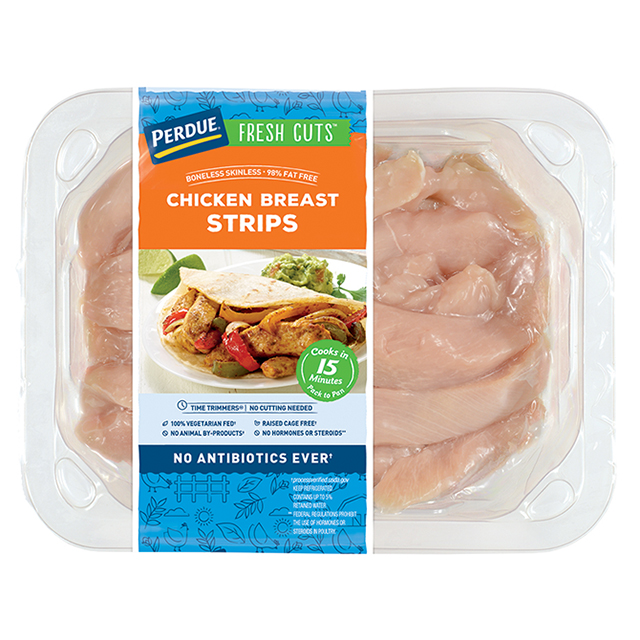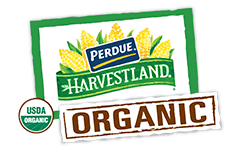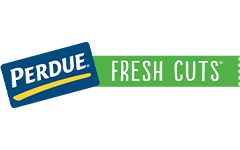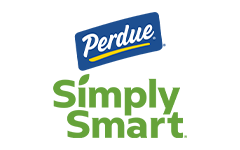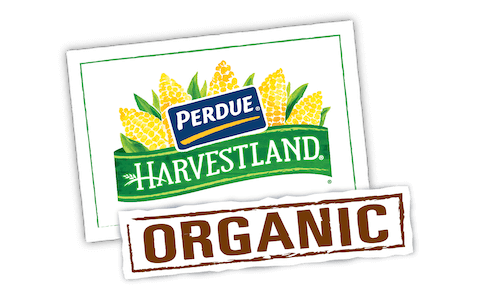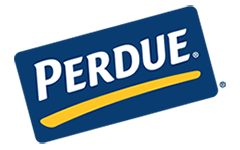 Made With:
PERDUE® FRESH CUTS® Fresh Boneless Skinless Chicken Breast Strips
PREP TIME: 30min COOK TIME: 20min
Serves 4


Ingredients
1/4 cup (plus 3 tbsp.) Extra Virgin Olive Oil, divided
3 1/4 tsp. Adobo All-Purpose Seasoning with Pepper, divided
5 tbsp. white wine vinegar, divided
1 cup orzo pasta, cooked according to package directions
1 large red onion, cut into 3/4" thick slices
2 medium yellow squash or zucchini (12 oz.) halved lengthwise
1 ripe mango, peeled, pitted and diced
1 cup grape or cherry tomatoes, halved
1 15.5 oz. can Organic Black Beans, rinsed and drained
1/4 cup chopped fresh dill
Step 1
In a gallon size resealable plastic bag, combine the chicken, ¼ cup mango nectar, 2 tablespoons olive oil, 2 teaspoons Adobo seasoning and 2 tablespoons vinegar. Toss together until the chicken is well coated, push out the air and seal. Marinate, in the refrigerator for 30 minutes or up to 2 hours.
Step 2
In a small saucepan, heat the remaining ¾ cup mango nectar over medium heat. Simmer until reduced to ¼ cup, about 9 minutes. Pour the reduction into large bowl and let cool for 5 minutes. Whisk in ¼ cup olive oil, 3 tablespoons white wine vinegar, honey, and 1¼ teaspoons Adobo seasoning until well blended. Set aside until ready to add the grilled vegetables.
Step 3
Preheat a grill or grill pan to medium high heat. Remove the chicken from marinade and discard remaining marinade. Grill chicken on grill topper, covered, turning frequently until browned and no longer pink in center, about 7 to 9 minutes, until internal temp reaches 170°F. Meanwhile, brush cut surfaces of red onion and squash with 1 tablespoon olive oil. Grill covered, until browned and tender-crisp, about 8 minutes, turning once.
Step 4
Chop the grilled onion into quarter rounds and slice the grilled squash crosswise into chunks. Toss the chopped grilled vegetables to the dressing bowl. Add the mango, tomatoes, black beans, parsley, dill, and cooked orzo. Toss to combine and then transfer to a shallow bowl. Top with chicken and serve.

TIP
TIP: Using round toothpicks, skewer onion slices horizontally halfway through onion, to prevent rings from separating.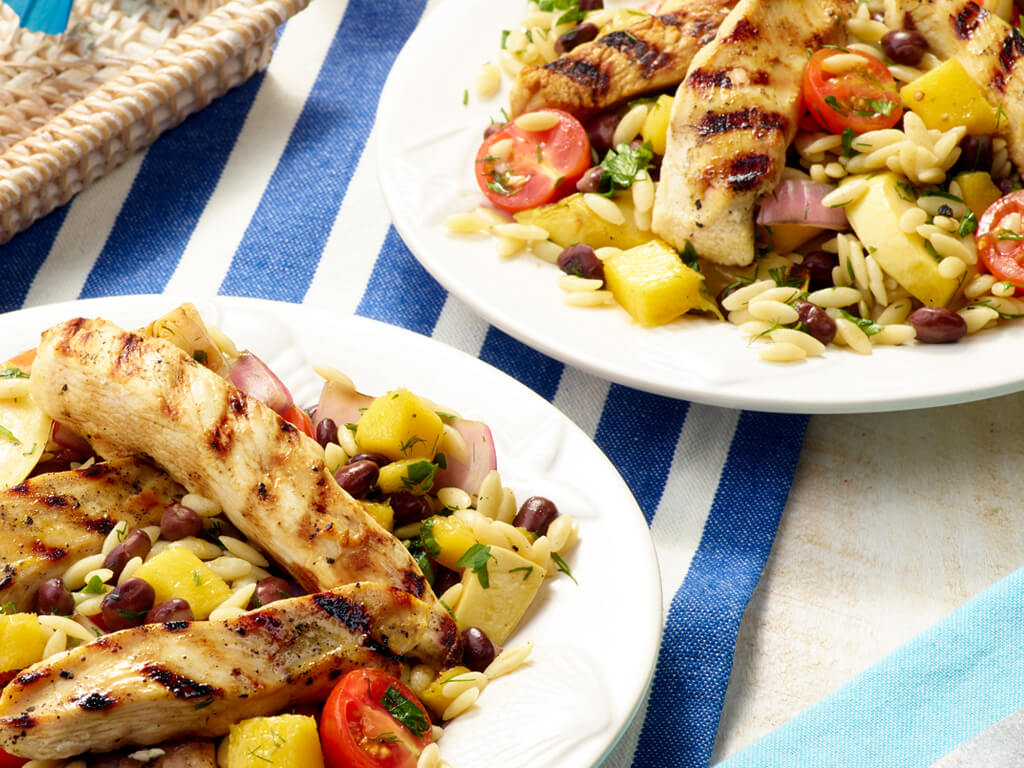 Grilled Mango Chicken Orzo Salad
Add Your Comment