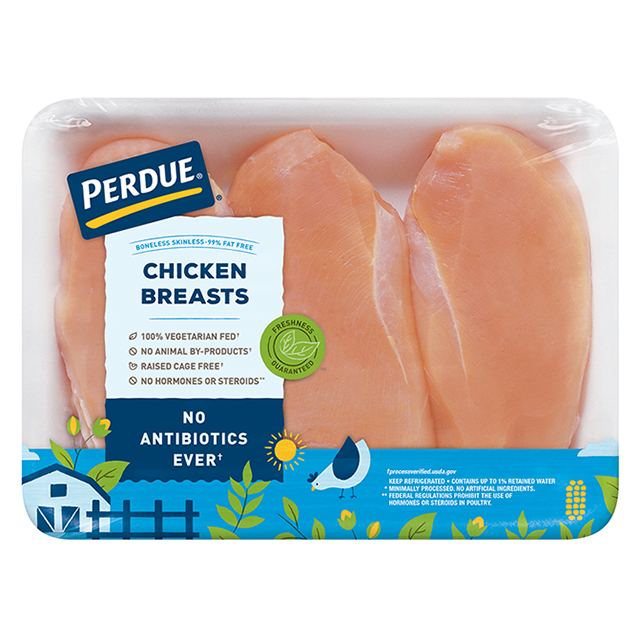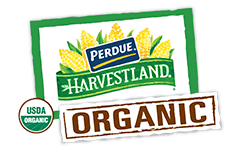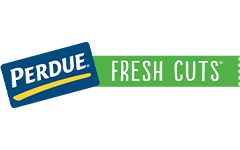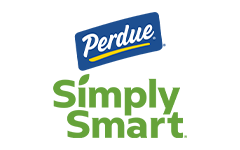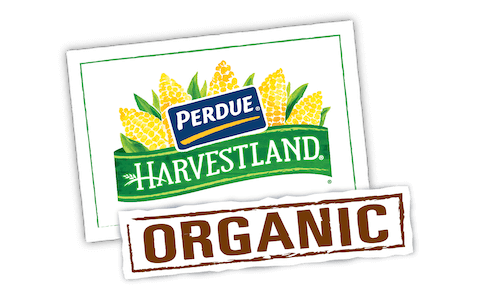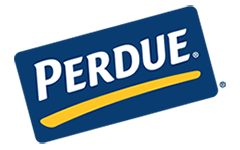 Made With:
PERDUE® Fresh Boneless Skinless Chicken Breasts
PREP TIME: 15min COOK TIME: 15min
Serves 4


Ingredients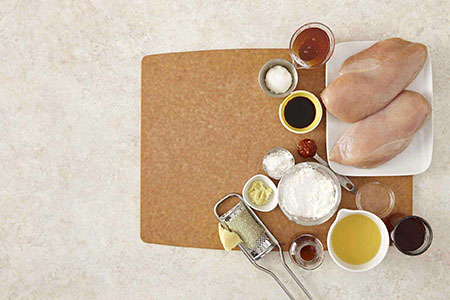 1 tbsp. Shaoxing rice wine (optional)
1/2 cup fresh orange juice
1-inch piece ginger, finely grated
2 tsp. chili-garlic sauce
1/3 tbsp. coconut or peanut oil
1/3 cup plus 1 tablespoon cornstarch
1 tbsp. toasted sesame seeds, for garnish
1 tbsp. chopped chives, for garnish
Cooked brown rice, for serving
Steamed broccoli, for serving
Step 1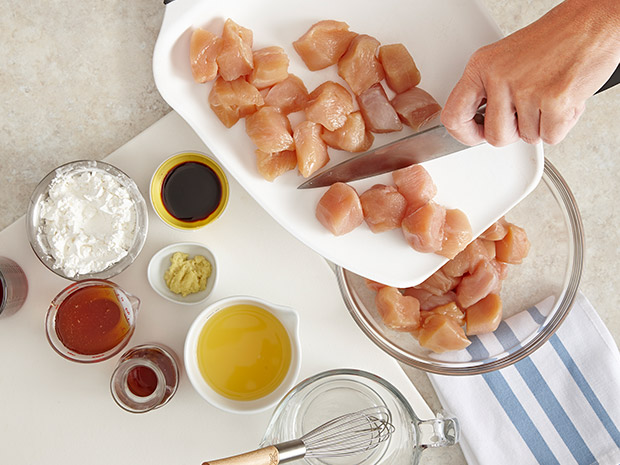 Chop
On a plastic or dishwasher safe cutting board, chop the chicken breasts into 1-inch pieces. Toss with Shaoxing rice wine and marinate for 10 minutes.

TIP
TIP: Shaoxing wine is a Chinese cooking wine made from rice. It can be found in most supermarkets in the Asian food aisle. Substitute dry sherry or just leave out.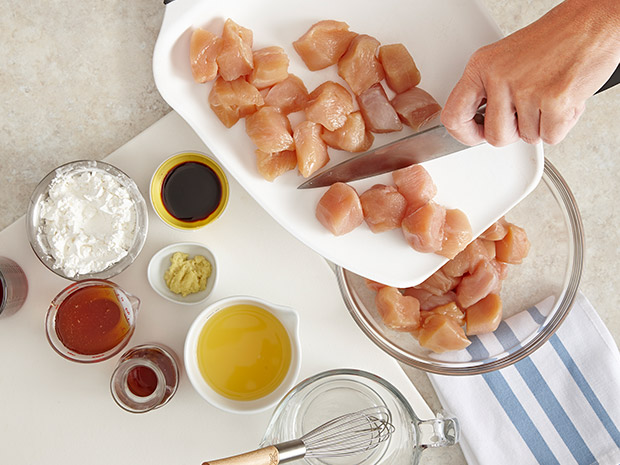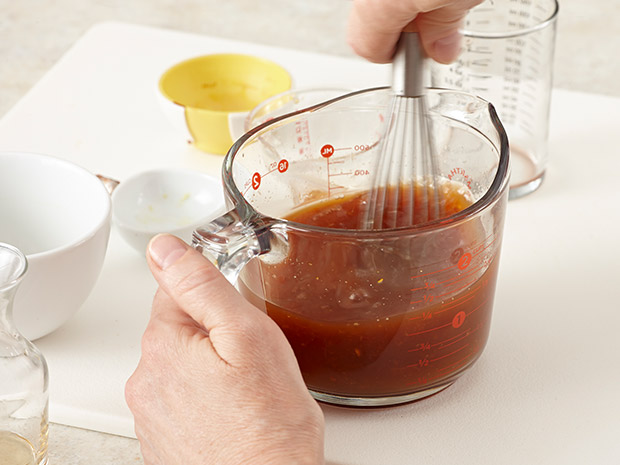 Step 2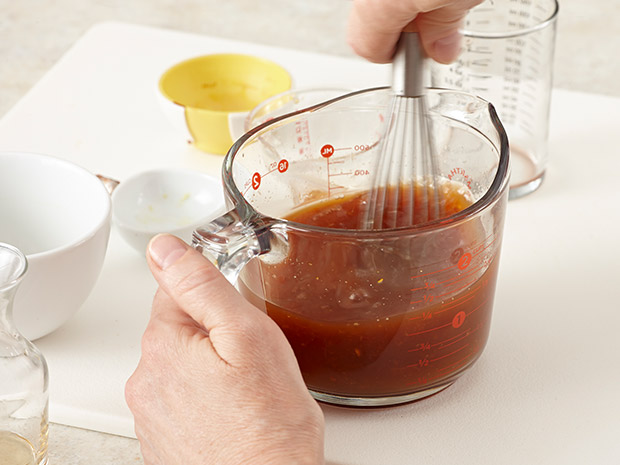 Combine
In a medium bowl or large glass-measuring cup, combine the red wine vinegar, orange juice, honey, soy sauce, ginger, and chili-garlic sauce. Mix well and set aside.
Step 3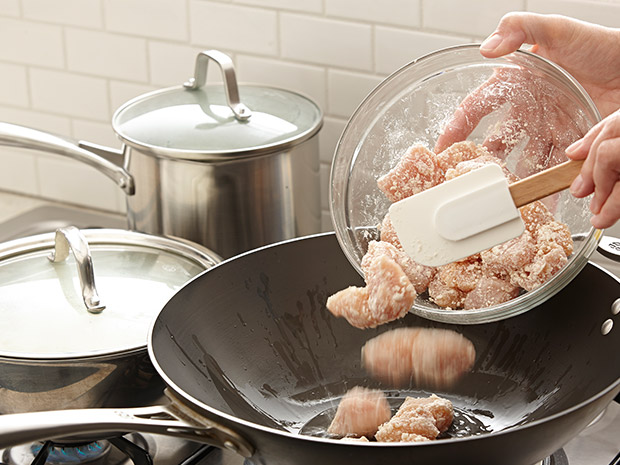 Stir Fry
In a large wok or non-stick skillet, heat the oil over medium heat. Toss the marinated chicken with 1/3 cup cornstarch. Add the chicken cubes to the hot wok and stir-fry for about 7 to 10 minutes, until the chicken is cooked through. The chicken is done when it feels firm to the touch and a meat thermometer inserted in the center reaches 170°F. Transfer the chicken to a clean plate.

TIP
TIP: Coconut oil is the new super food! Not only is it healthy, but also it has a high smoke point so is great for high-heat cooking like stir-frying. t also has the added benefit of adding a slight coconut flavor to your Sweet and Sour Chicken.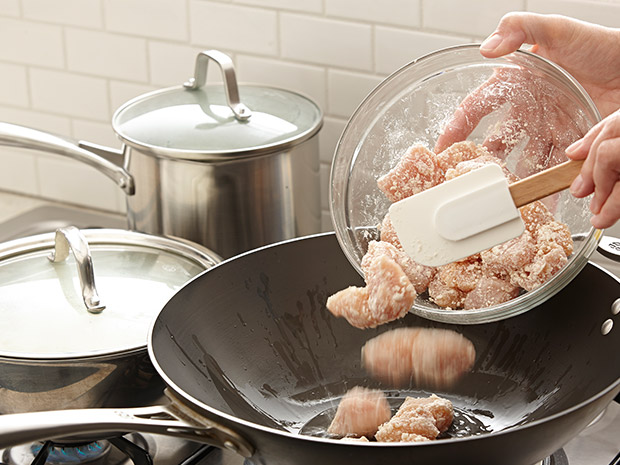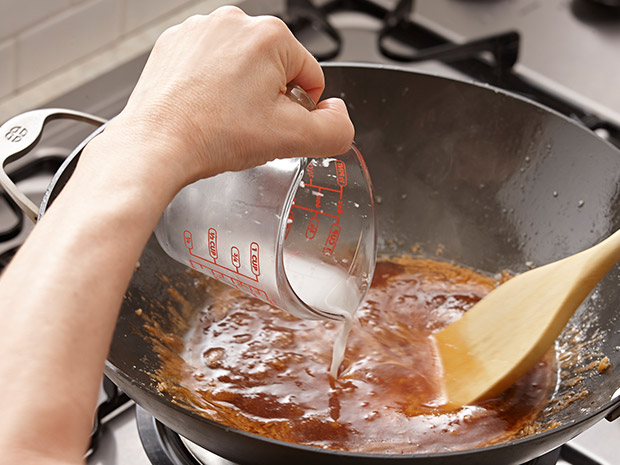 Step 4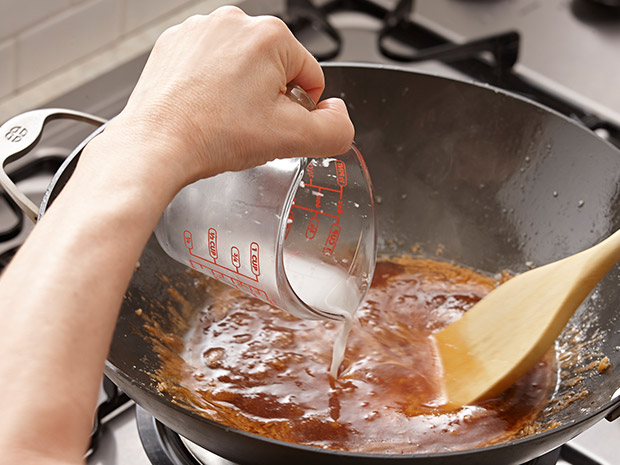 Simmer
To the hot wok, add the sweet and sour sauce mixture and bring to a simmer. Simmer for 1 to 2 minutes until the sauce starts to reduce. In a small bowl, whisk together the cold water and the remaining 1 tablespoon of cornstarch. Stir the cornstarch mixture into the sauce and simmer until thickened. Toss the chicken with the sauce and cook for 1 to 2 minutes.
Step 5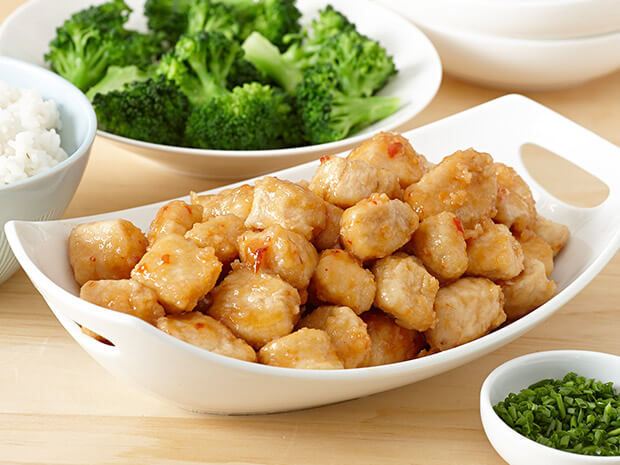 Serve
Transfer to a platter and garnish with toasted sesame seeds and chopped chives, if desired. Serve with steamed broccoli and brown rice.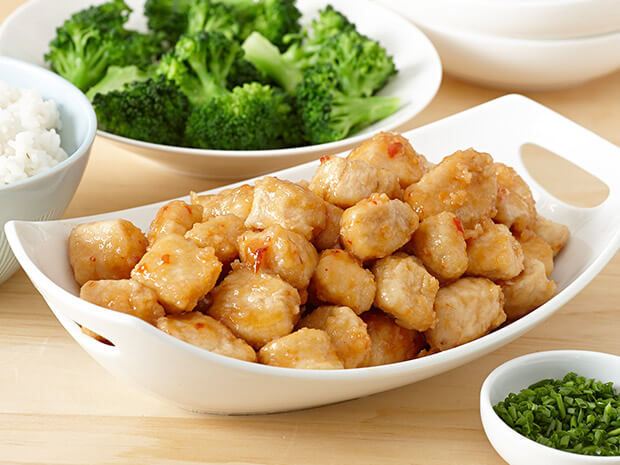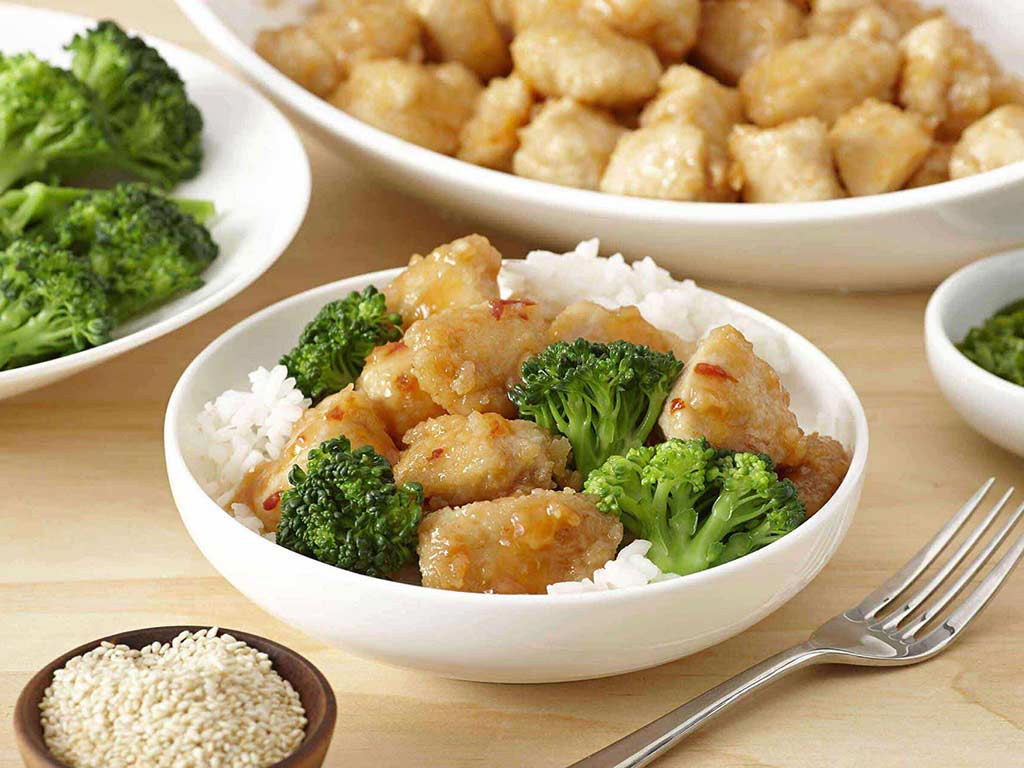 Easy Sweet and Sour Chicken
Add Your Comment