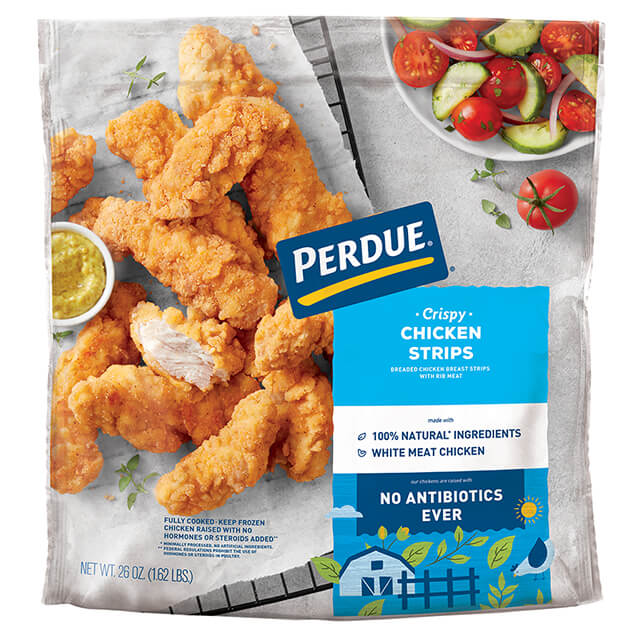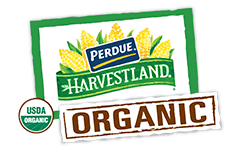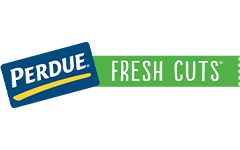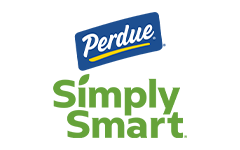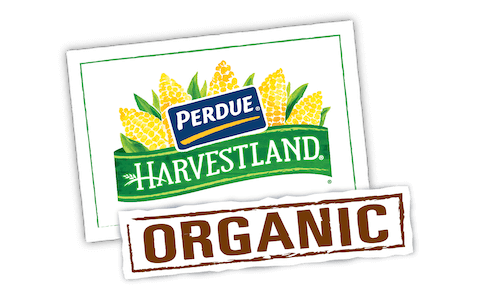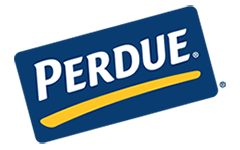 Made With:
PERDUE® Crispy Chicken Strips (26 oz.)
PREP TIME: 5min COOK TIME: 18min
Serves 4


Ingredients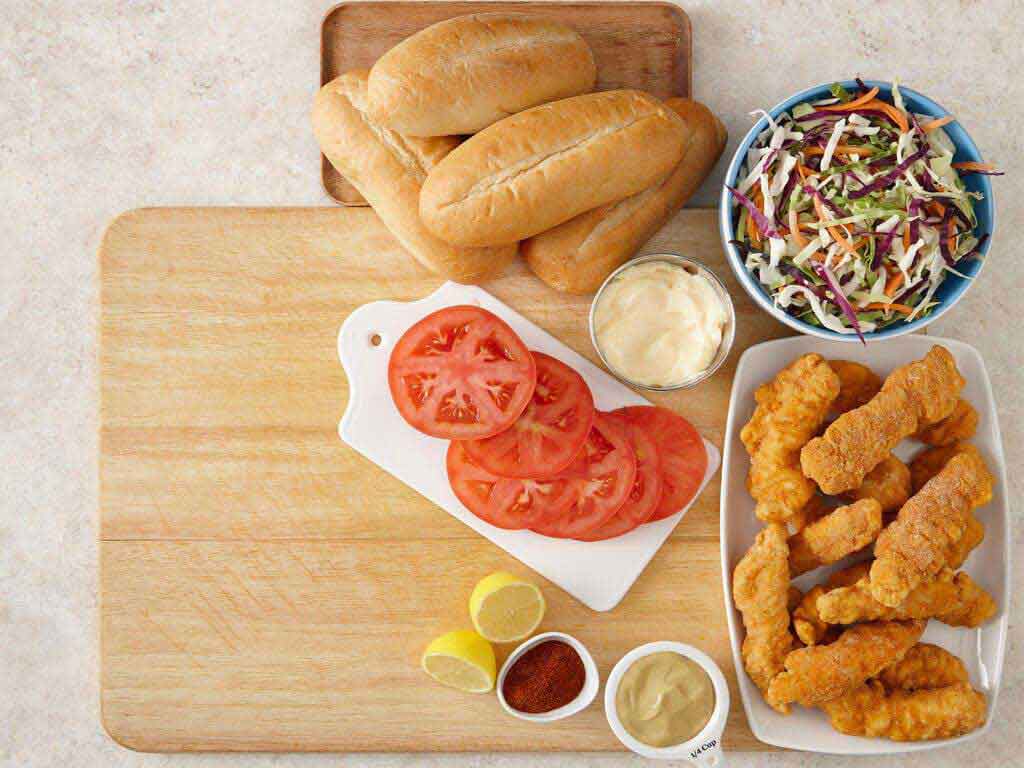 1/4 cup Whole Grain Dijon Mustard
2 1/2 cup Cabbage Mi from Bagged Cole Slaw Salad Kit
4 (6-inch) French rolls, split lengthwise and toasted
1 Large Tomato, sliced in 8 half-moons
Step 1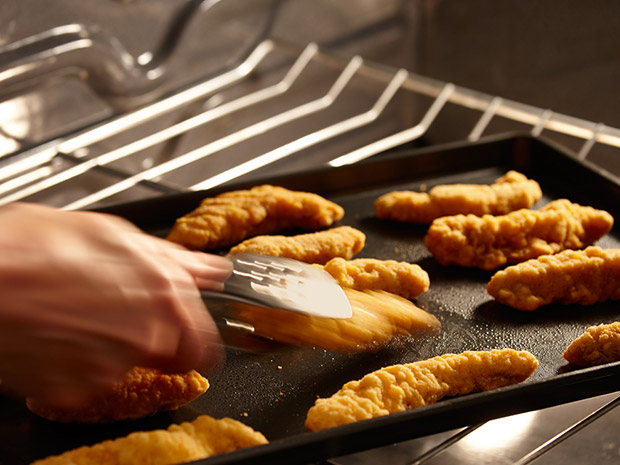 Heat
Preheat an oven or toaster oven to 425°F. Spray baking sheet with no-stick cooking spray. Place frozen chicken strips in a single layer on the baking sheet. Bake on the middle oven rack for 16 to 18 minutes or until heated through, turning halfway through heating time. Internal temperature should reach 150 to 160°F. Remove from oven and set aside.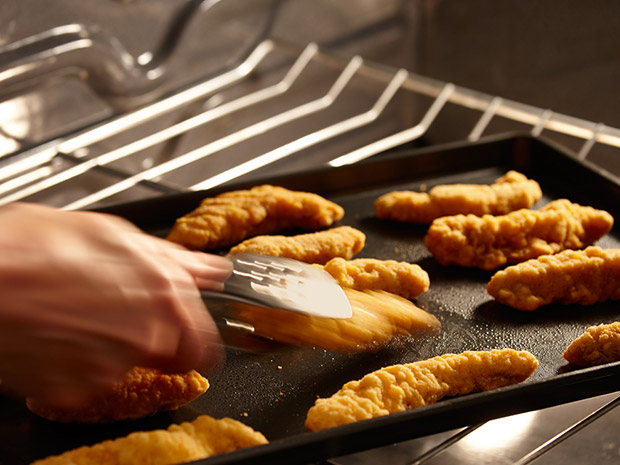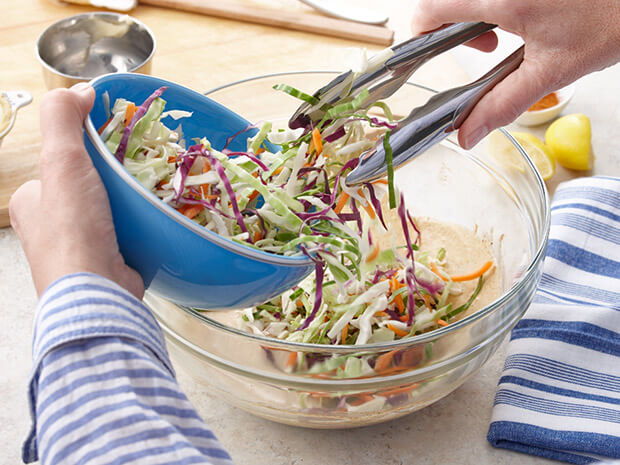 Step 2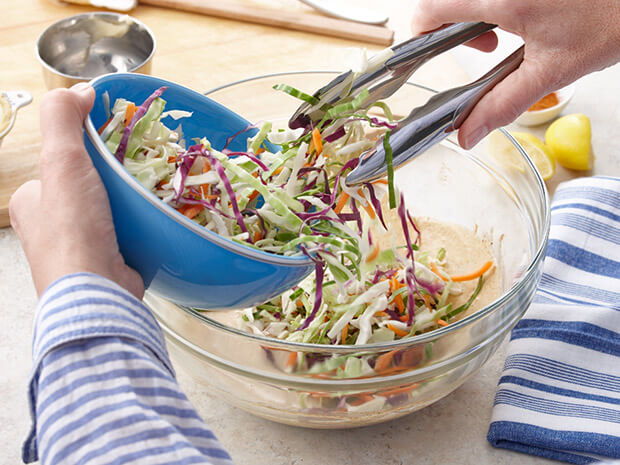 Combine
In a bowl, combine the mayonnaise, mustard, lemon juice and Cajun seasonings. Mix well. Set aside 1/4 cup of dressing, and then toss the rest with the cabbage mix to evenly coat. Refrigerate until ready to use.
Step 3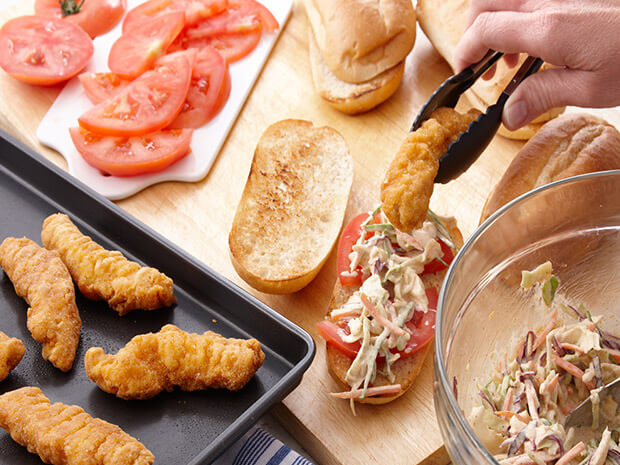 Assemble
Lay 2 half-moon slices of tomato into each French roll, and then add the slaw. Top with chicken strips. Spread about 1 tbsp. of reserved dressing on the top bun and then place on top of the chicken.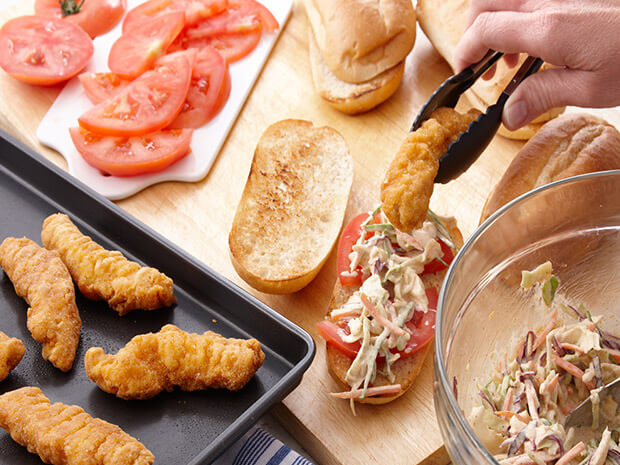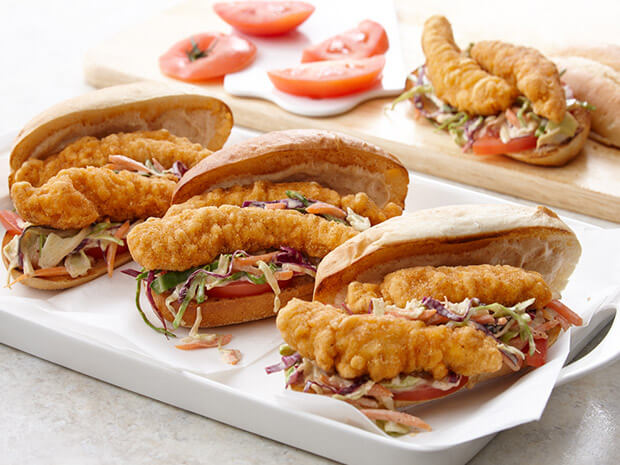 Step 4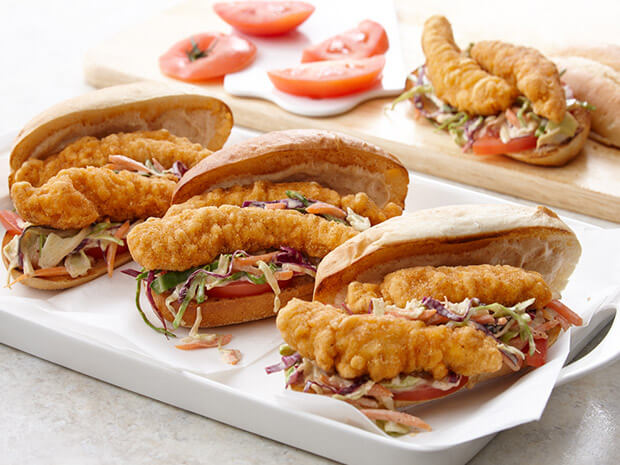 Serve
Serve with a mustard vinaigrette potato salad, 3-bean or whole grain salad like faro or wheat berries for a healthy side dish alternative.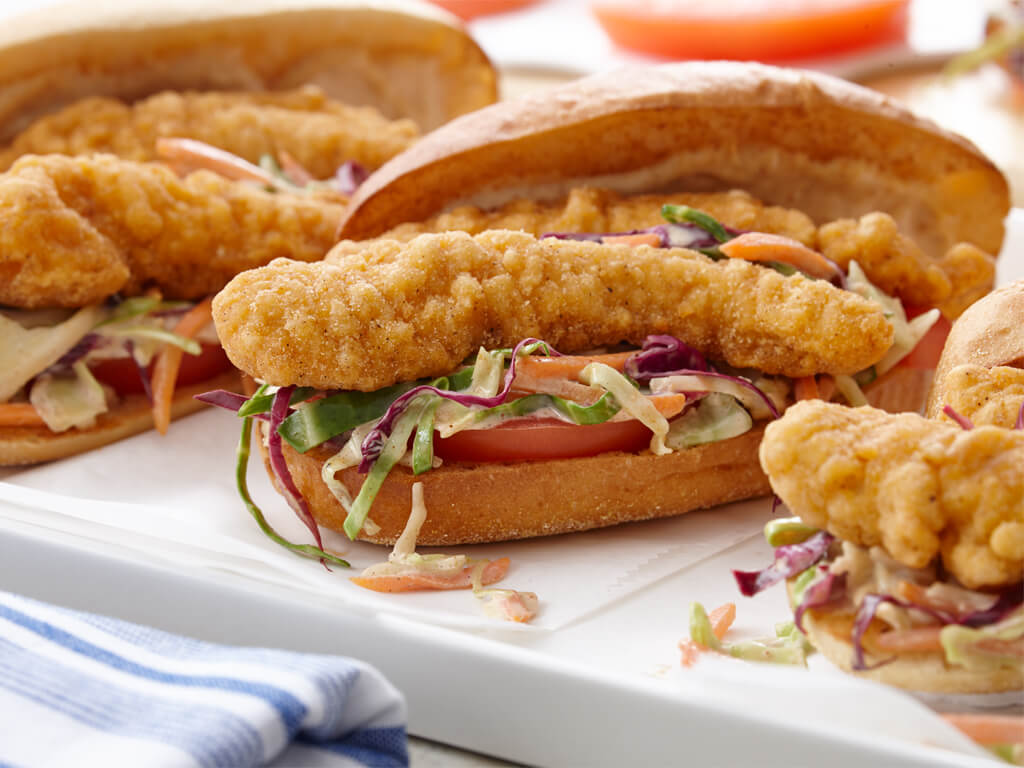 Crispy Chicken Po'Boy with Spicy Remoulade Slaw
Add Your Comment