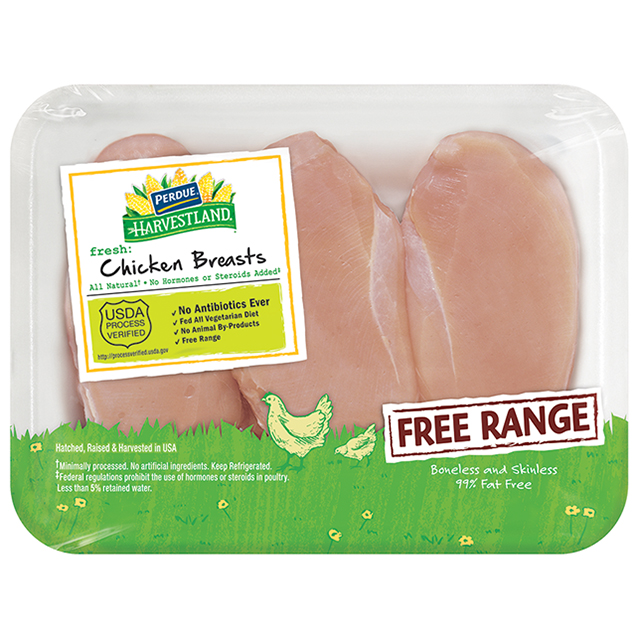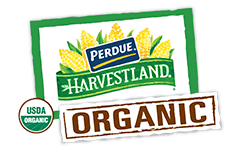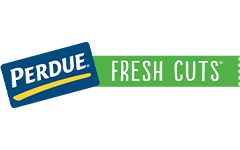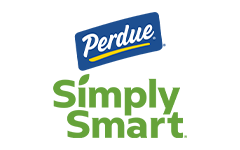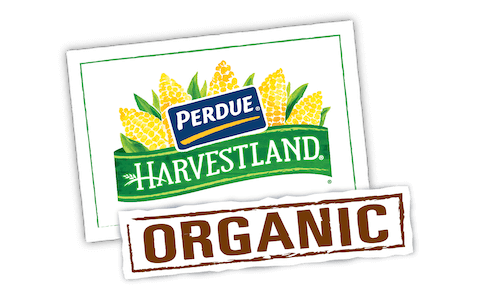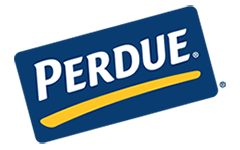 Made With:
PERDUE® HARVESTLAND® Free Range Boneless Skinless Chicken Breasts
PREP TIME: 15min COOK TIME: 17min
Serves 4


Ingredients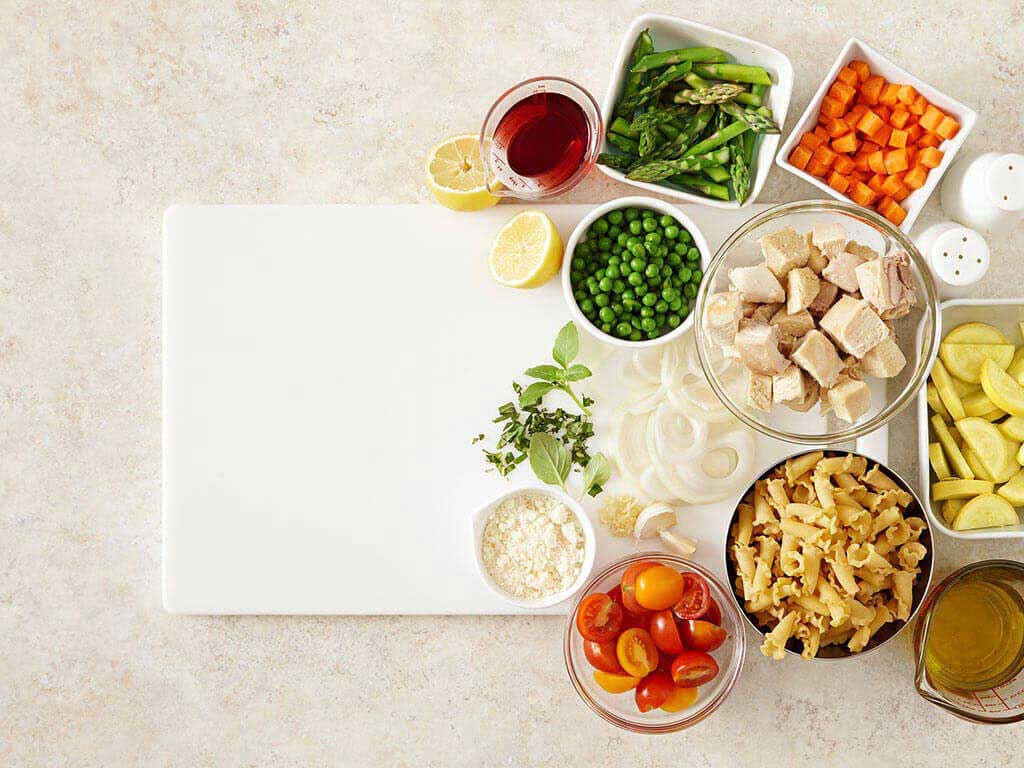 8 ounces Campanelle or other curly pasta
1 small summer squash sliced into rounds
8 asparagus spears cut into 2-inch pieces
1/4 cup chopped fresh basil leaves
1/4 cup grated Parmesan cheese
1 cup cherry tomatoes, halved
Parmesan curls for garnish
Step 1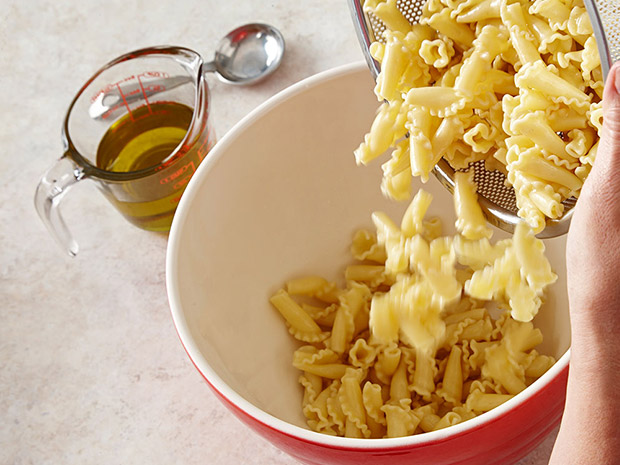 Boil
Bring a large pot salted water to boil. Add pasta and cook according to package directions for al dente, about 10 minutes. Drain and rinse with cold water. Transfer pasta to large mixing bowl, drizzle 1 tablespoon olive oil and toss well to coat.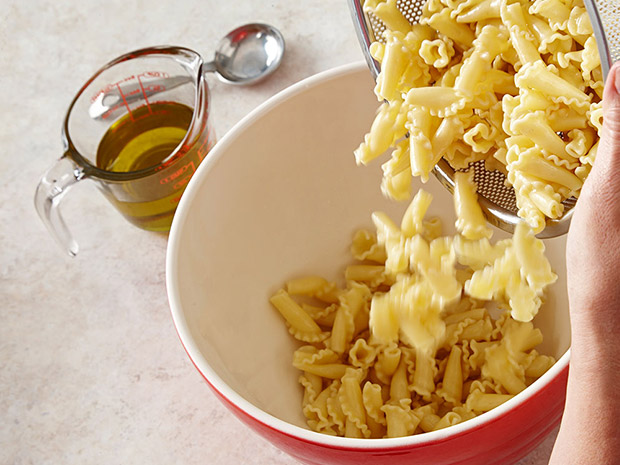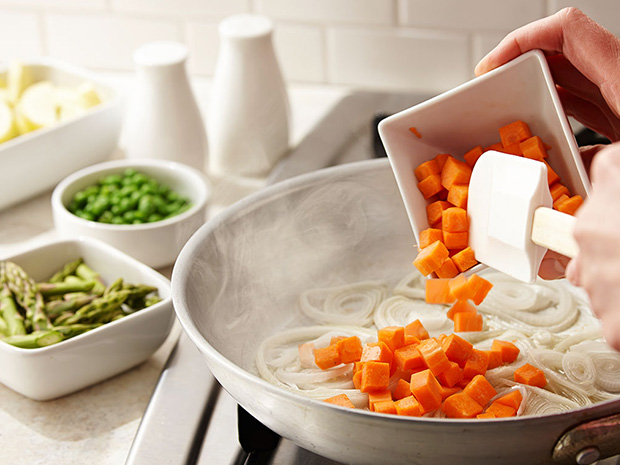 Step 2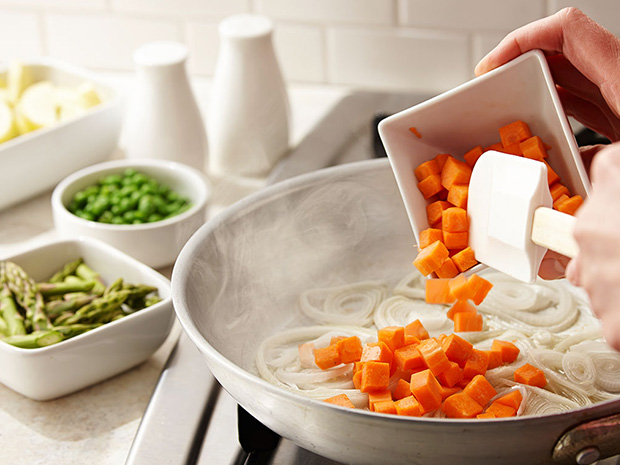 Sauté
In large skillet, heat 1 tablespoon olive oil over medium-high heat. Add onion and cook until soft, about 2 to 3 minutes. Add carrot, summer squash and asparagus. Cook 1 to 2 minutes. Add peas and cook 1 more minute. Vegetables should be just cooked and still crisp. Season with salt and pepper, remove from heat and let cool.
Step 3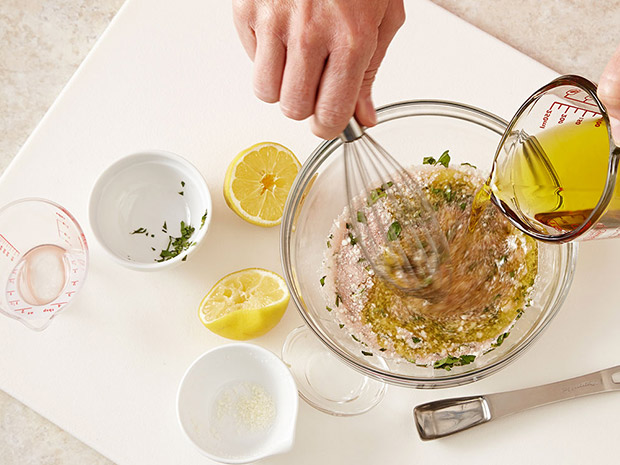 Whisk
Whisk together red wine vinegar, lemon juice, garlic, basil and Parmesan until combined. Continue whisking and drizzle in remaining 5 tablespoons of olive oil.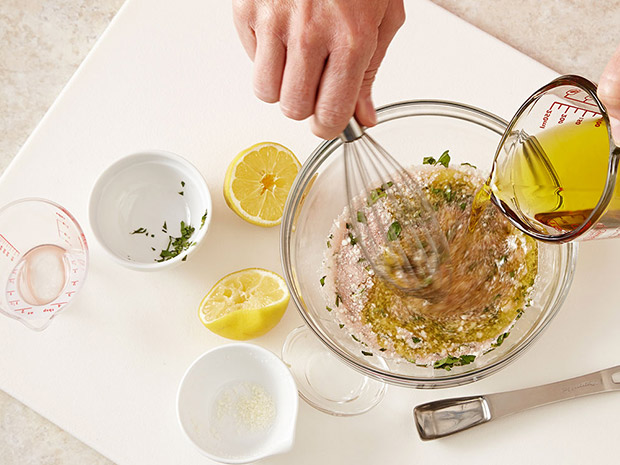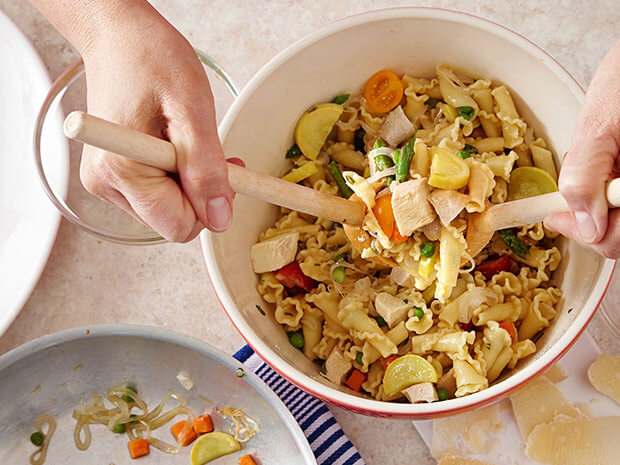 Step 4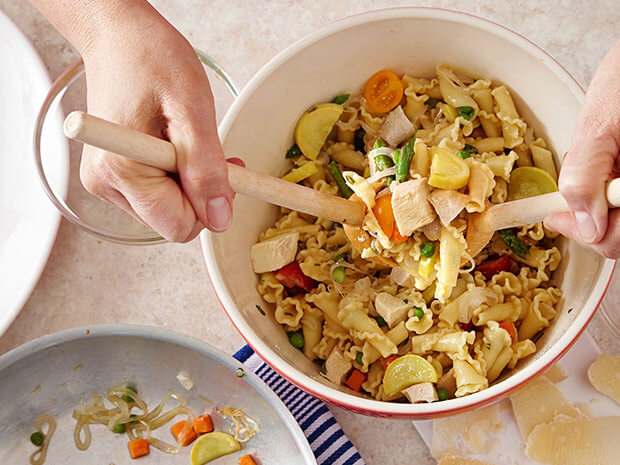 Serve
To serve, toss pasta with cooked chicken, sautéed vegetables, cherry tomatoes and Parmesan dressing until well combined. Transfer to serving platter and garnish with Parmesan curls.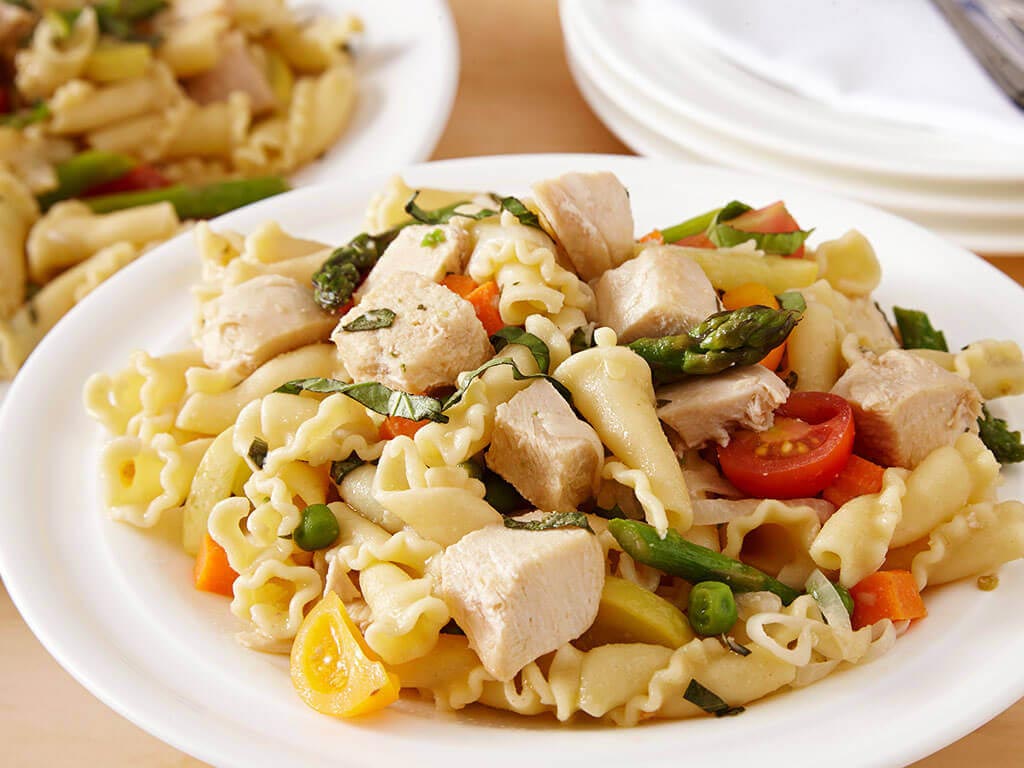 Chicken Pasta Primavera Salad with Parmesan Vinaigrette
Add Your Comment