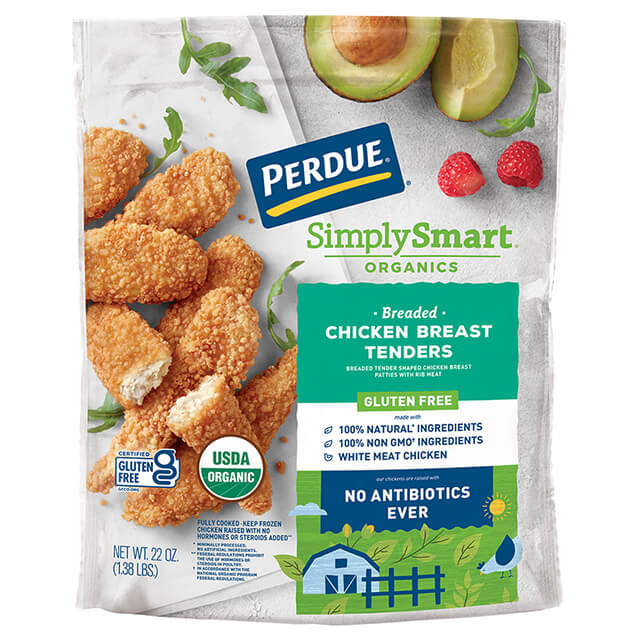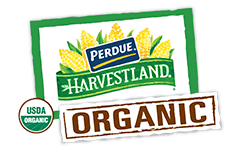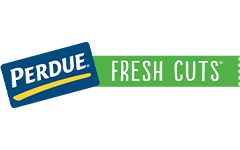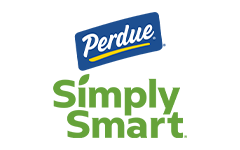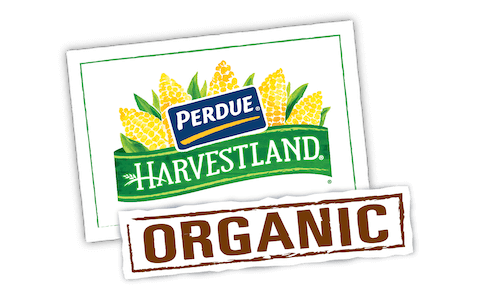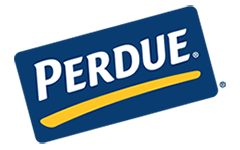 Made With:
PERDUE® SIMPLY SMART® ORGANICS Breaded Chicken Breast Tenders Gluten Free (22 oz.)
PREP TIME: 10min COOK TIME: 20min
Serves 4


Ingredients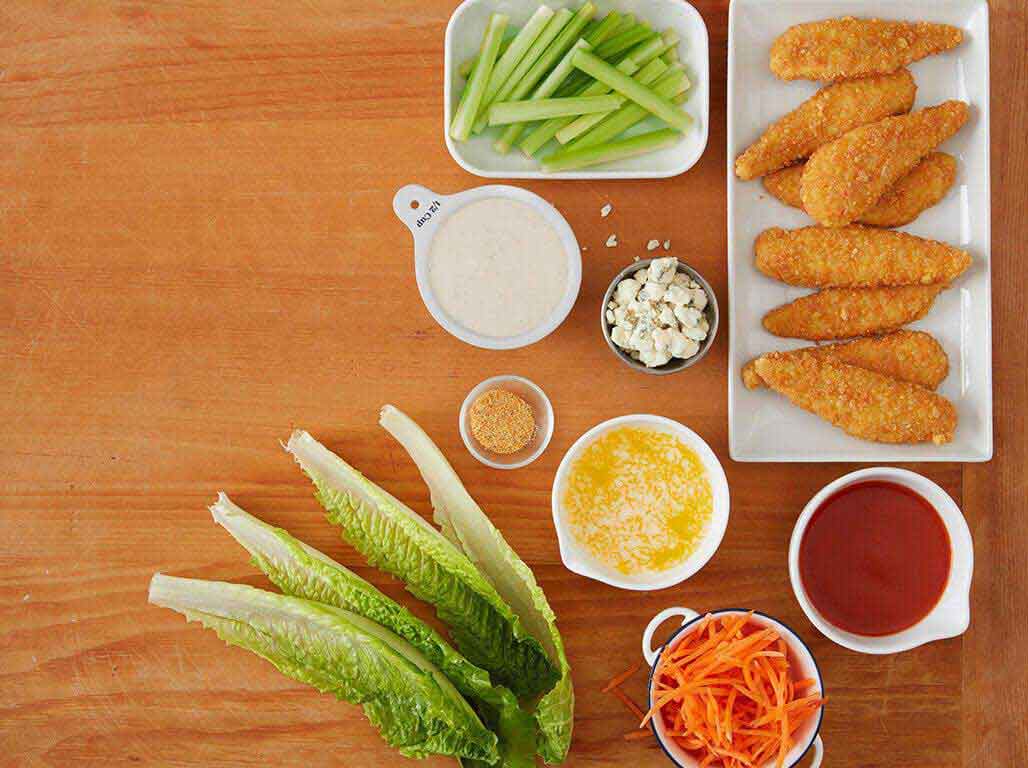 1/2 cup hot sauce/cayenne pepper sauce
1 head romaine lettuce, separated into leaves
4 celery stalks, thinly sliced lengthwise
1/2 cup bottled ranch dressing
1/4 cup blue cheese crumbles
Step 1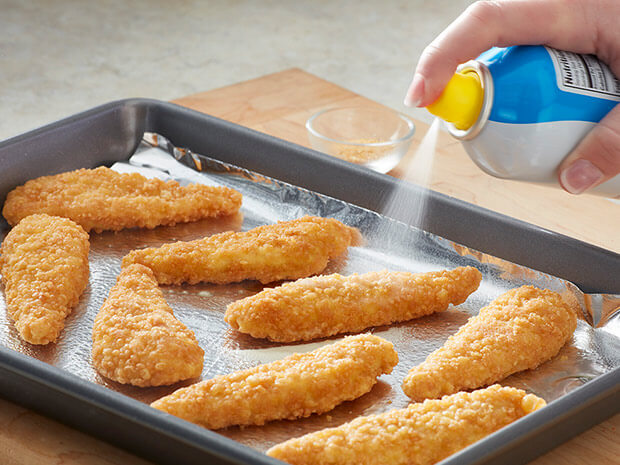 Spray
Preheat oven to 425°F. Place the chicken on a baking sheet sprayed with cooking spray. Spray the tenders with cooking spray and sprinkle with garlic powder. Heat for 8 minutes. If using frozen, heat for 10 minutes. Remove tray from oven and flip each chicken piece. Heat chicken tenders for another 8 minutes. Remove from the oven and let cool 2 to 3 minutes.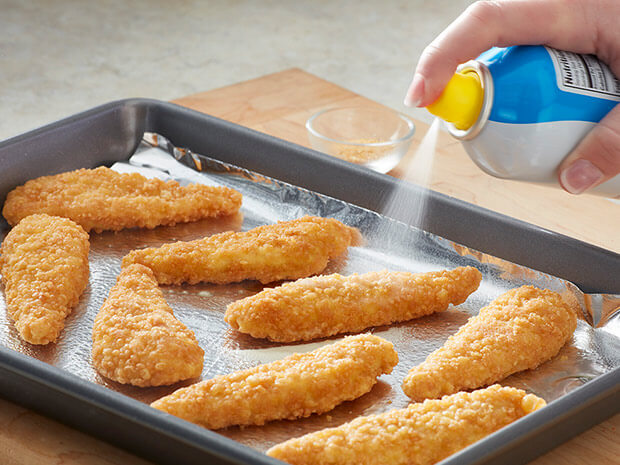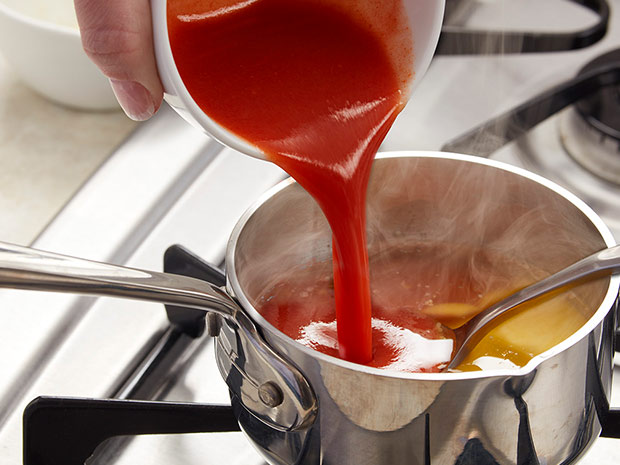 Step 2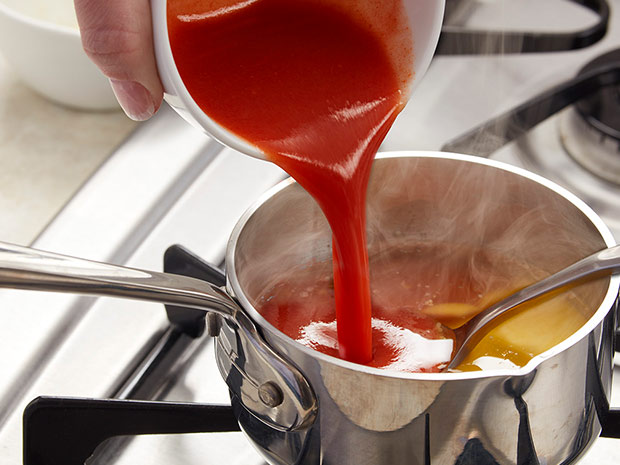 Melt
In a small saucepot, melt the butter and then add the hot sauce. Set the mixture aside and keep it warm.
Step 3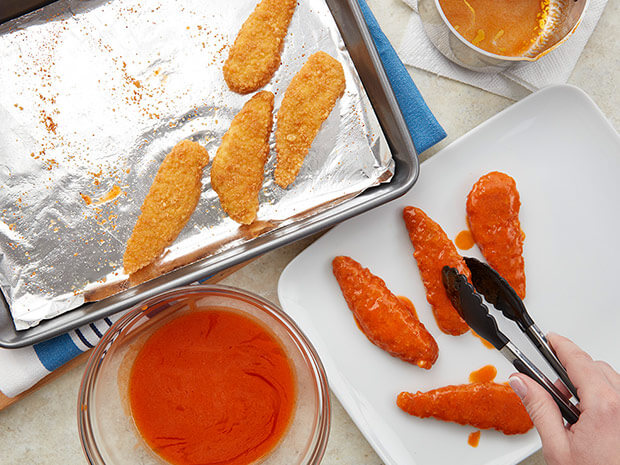 Dunk
Dunk the chicken tenders in the sauce mixture and place them on a platter.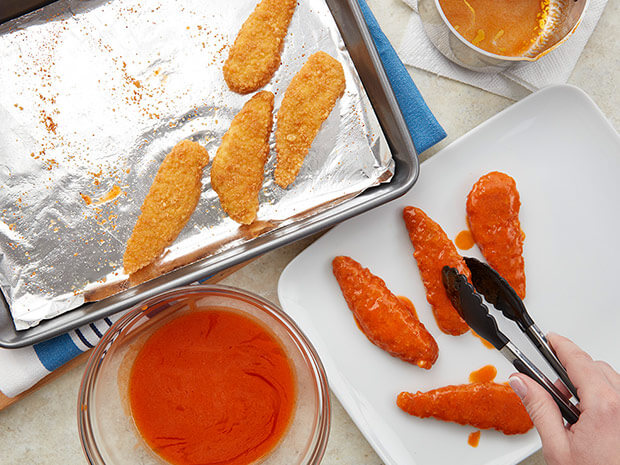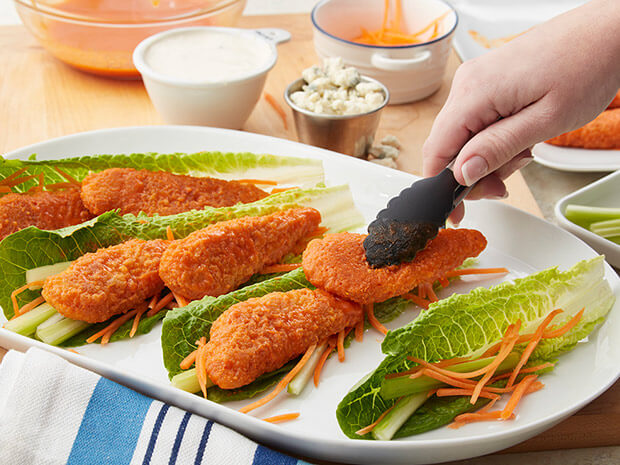 Step 4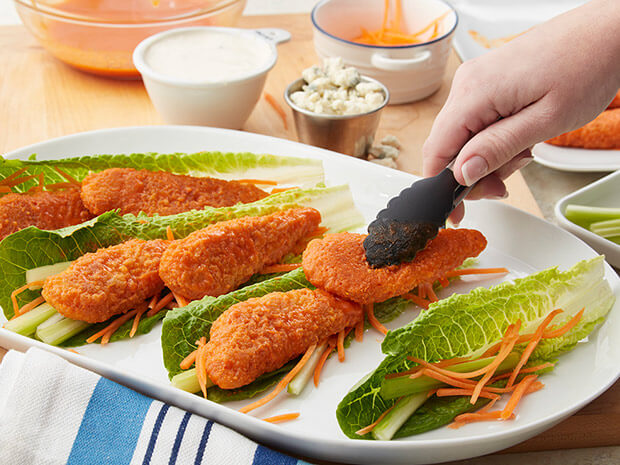 Serve
To serve, lay some carrots and celery on each romaine leaf. Top with 2 chicken tenders. Drizzle with ranch dressing and then sprinkle with blue cheese crumbles. Serve the extra hot sauce on the side.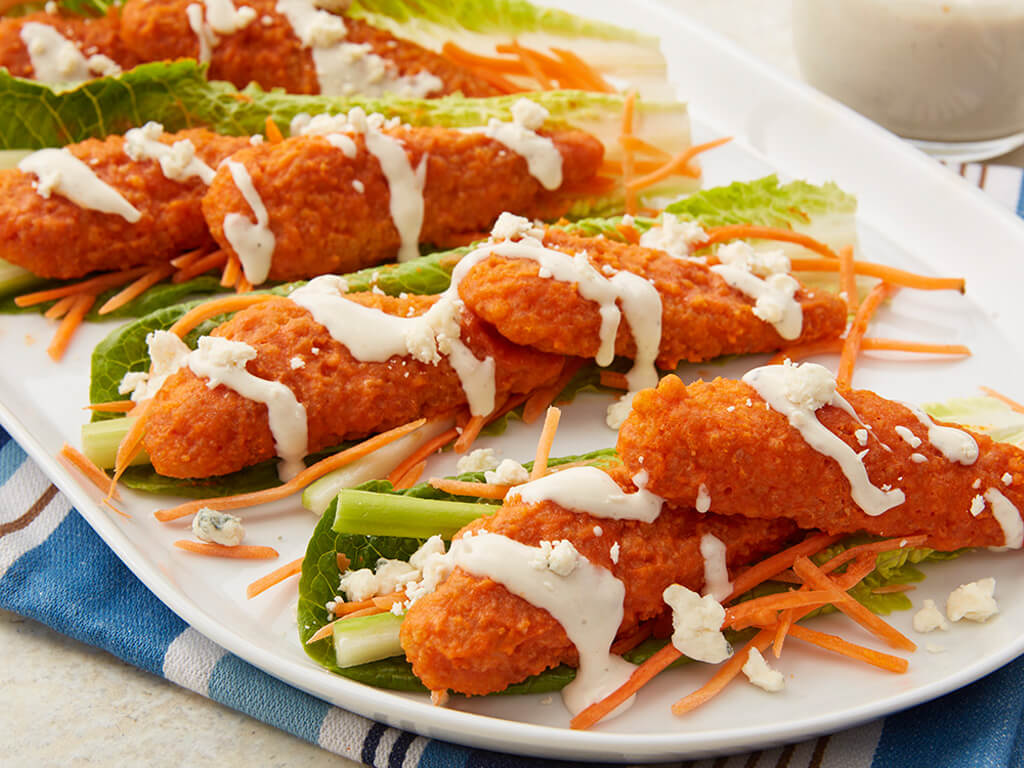 Buffalo Chicken Lettuce Wraps
Add Your Comment