PREP TIME: 15min COOK TIME: 20min
Serves 8


Step 1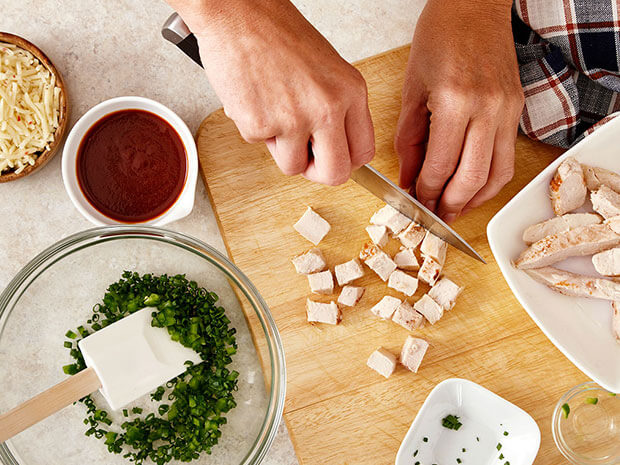 Chop
Preheat oven to 375°F. Chop the chicken strips into 1-inch pieces.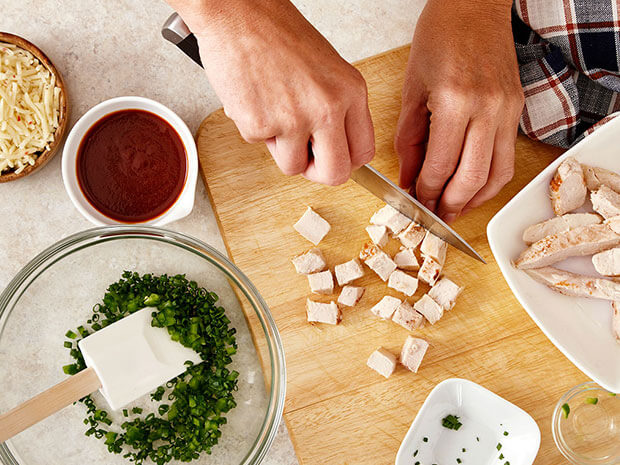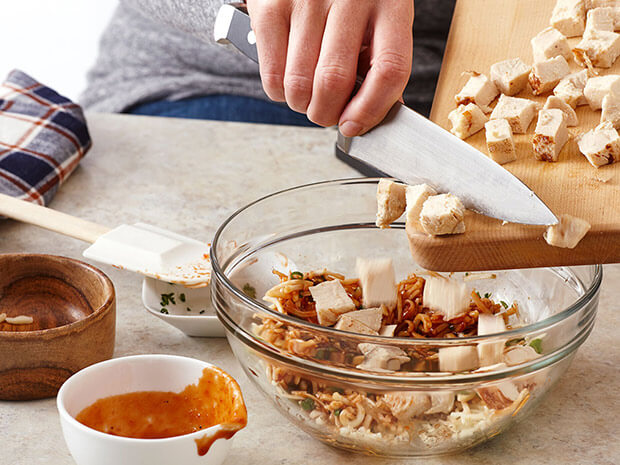 Step 2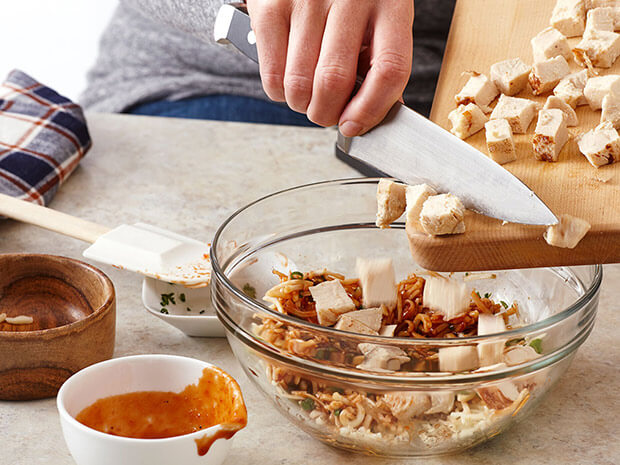 Combine
In a bowl, combine the chopped chicken, shredded cheese, barbecue sauce, green onions and chopped jalapeño pepper.
Step 3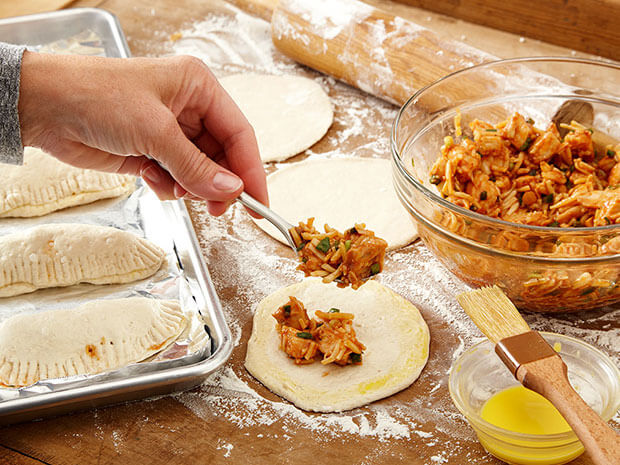 Crimp
On a lightly floured surface, roll out each biscuit into a 4½ -inch round. Brush the edges of the biscuit with the egg wash mixture. Dollop a heaping tablespoon of chicken mixture into the center of the biscuit round. Fold half of the dough over the filling, creating a half-moon shape. Use a fork to crimp and seal the edges of the biscuit. Place the empanadas on an ungreased baking sheet. Brush with the remaining egg mixture.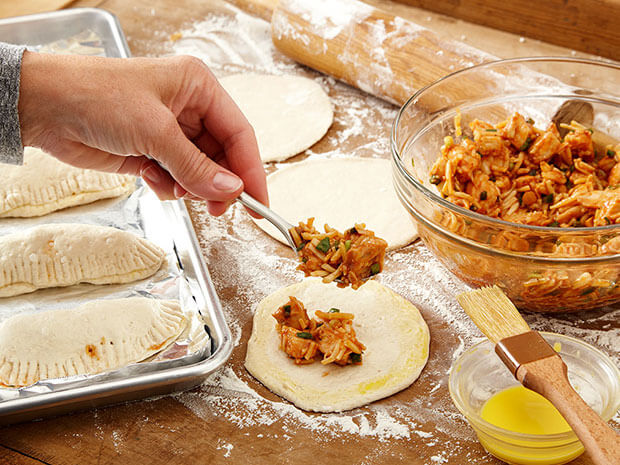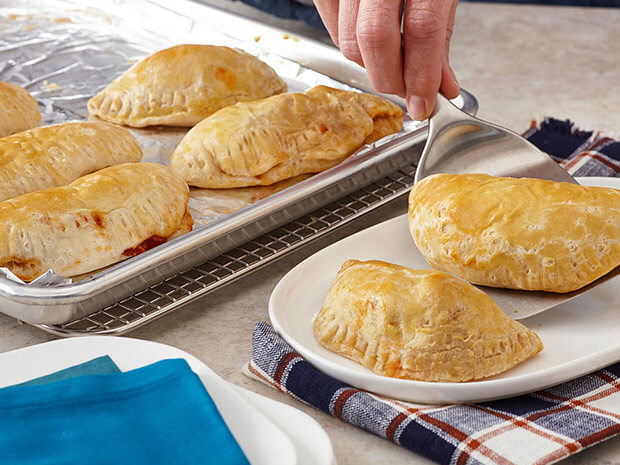 Step 4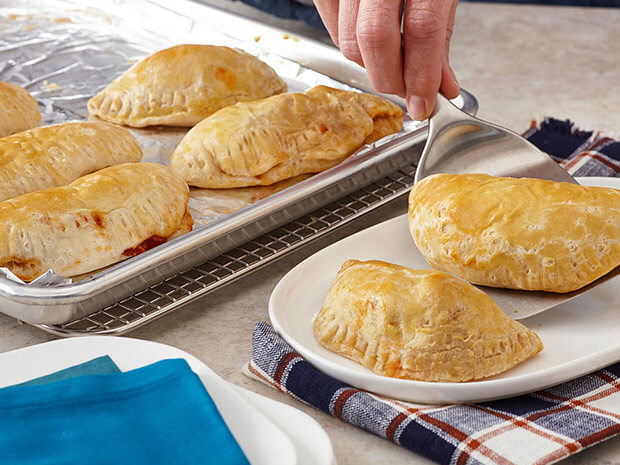 Bake & Serve
Bake for 17 to 20 minutes until golden brown. Remove from oven and let cool slightly before serving.

TIP
TIP: To keep food safe, never defrost your food at room temperature. To defrost food in the refrigerator, allow about 5 hours per pound or overnight. You can also defrost in the microwave on the defrost setting.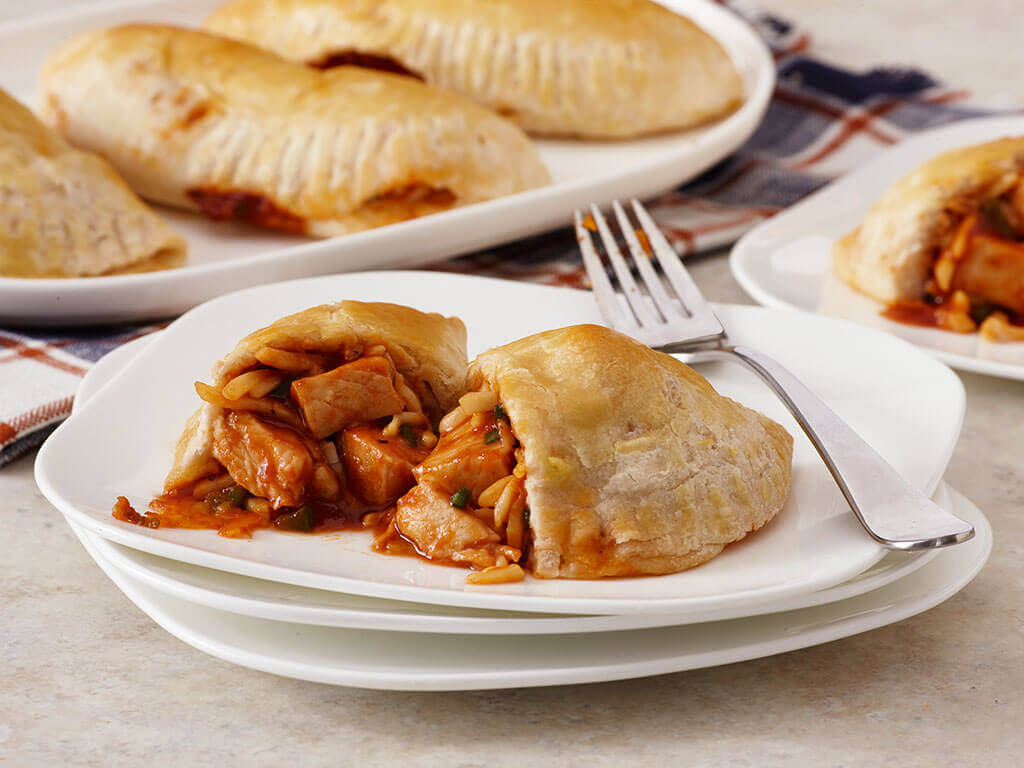 BBQ Chicken Empanadas
Add Your Comment