PREP TIME: 10 min COOK TIME: 0min
Serves 4


Step 1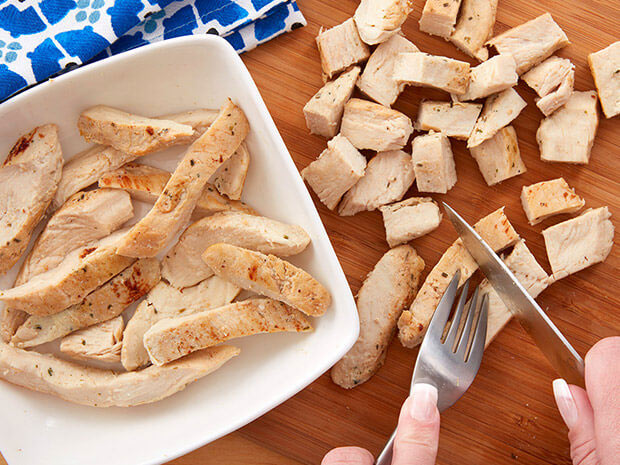 Chop
Chop the Carved Short Cuts into bite sized chunks.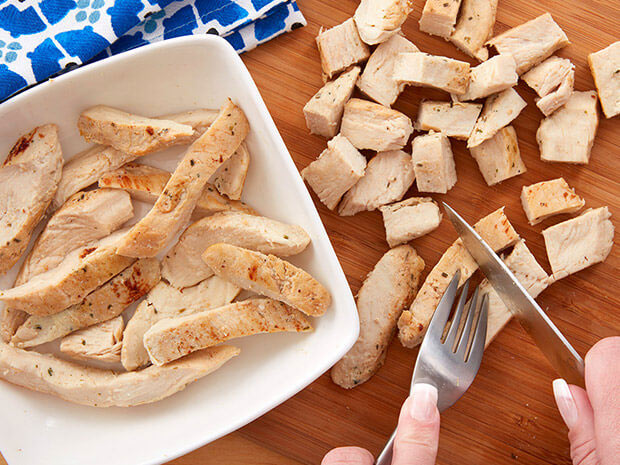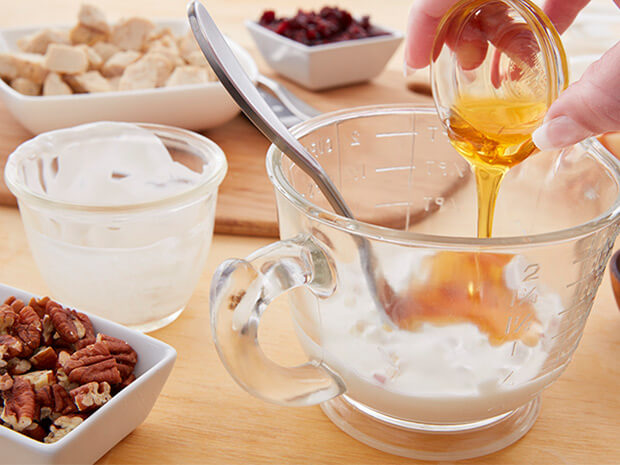 Step 2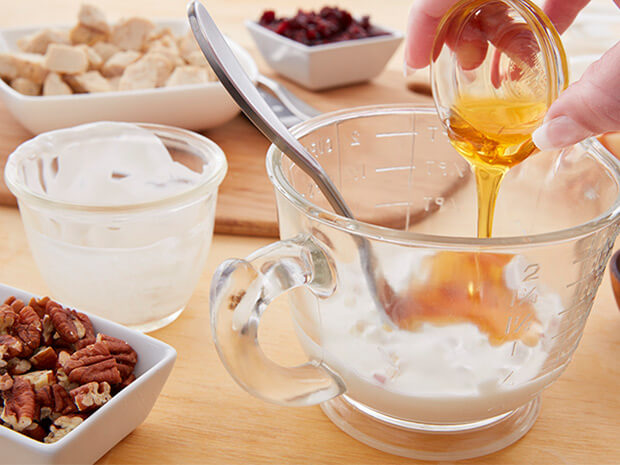 Stir
Stir together the yogurt, minced shallot and honey.
Step 3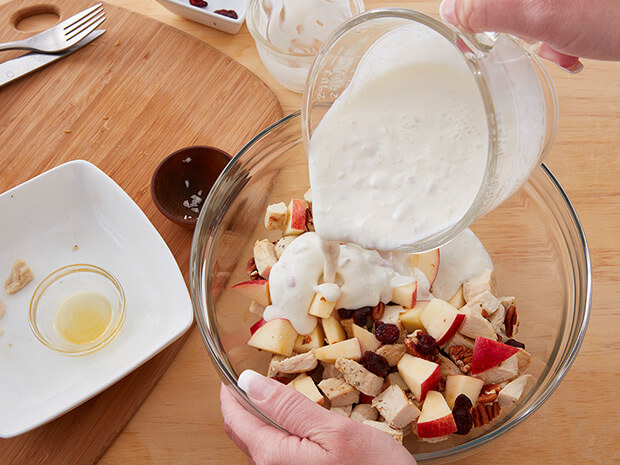 Drizzle
In a large bowl, combine the chopped short cuts, apples, pecans and dried cherries. Drizzle with dressing and mix to combine. Refrigerate until ready to serve.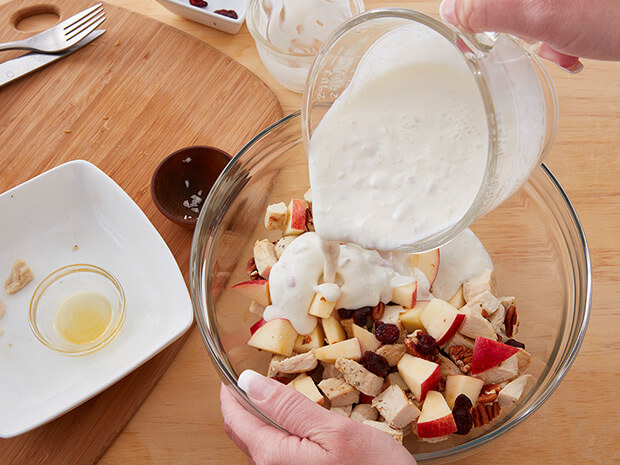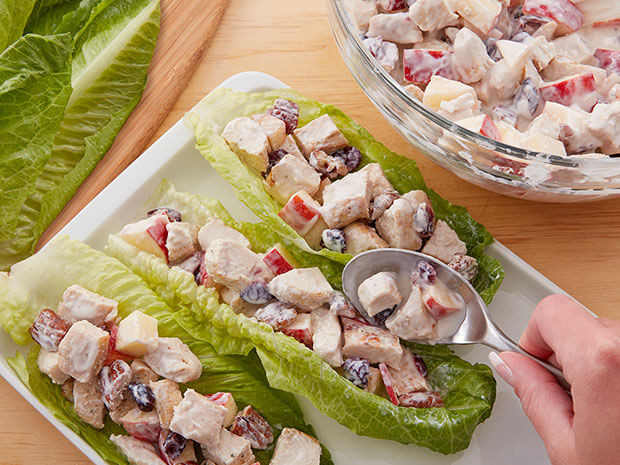 Step 4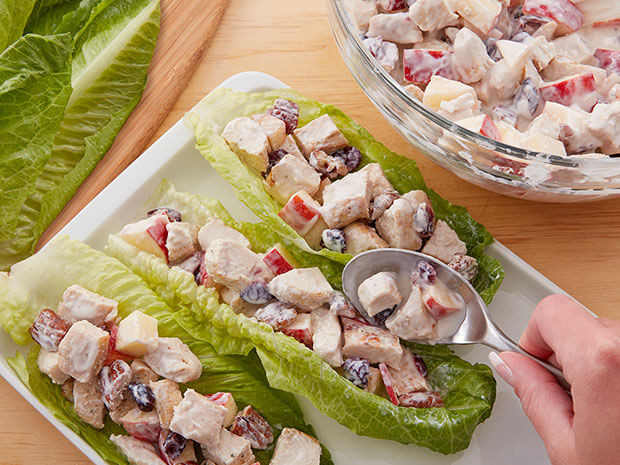 Serve
Lay the lettuce leaves on a platter. Fill each lettuce "boat" with Grilled Rosemary Pecan Chicken Salad. Serve with bread sticks or assorted crackers.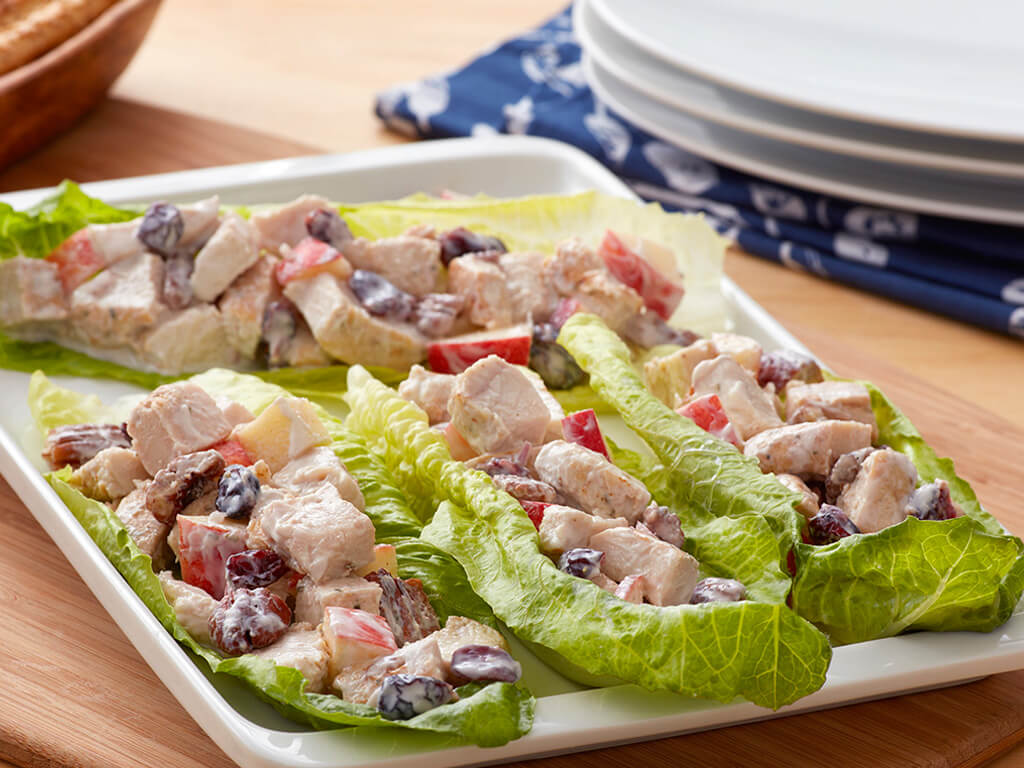 Apple Pecan Chicken Salad Boats
Add Your Comment