Who doesn't love little pieces of grilled chicken and veggies on a stick? Kebabs are perfectly portable, perfectly delicious and perfect for lightened up lunches and dinners. A traditional kebab is simply grilled, skewered meat—and we're fine with that. But you can use a variety of meats and veggies for a different meal every time you grill.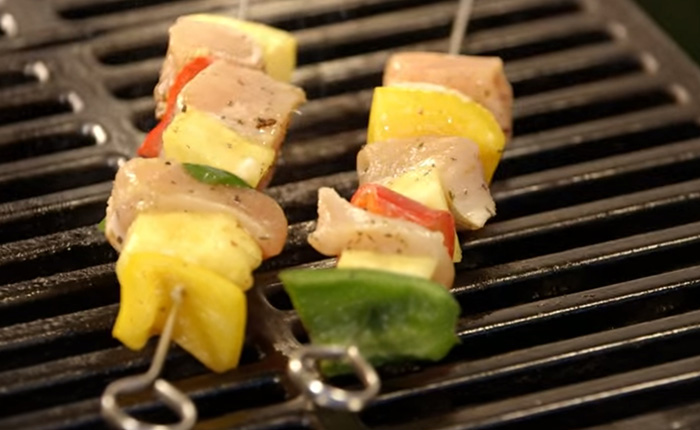 These are the
kebabs

your grill has been

waiting

for
Check out this how-to guide to kebabs, and then you'll be ready to start skewering. These are a few of our favorite recipes: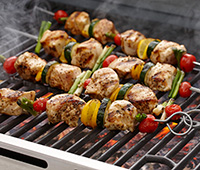 Lemon Oregano Chicken Kebabs: So fresh. So delicious. Fewer than 300 calories per serving.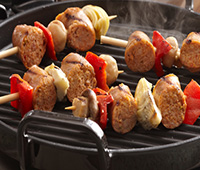 Grilled Tuscan Sausage Kebabs: Switch it up with chicken sausage.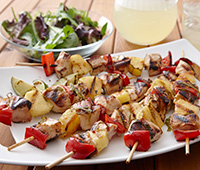 Kona Pineapple Chicken Kebabs: We're not responsible for any sudden trips to Hawaii this recipe may inspire.