Chicken enchiladas. PerduZas. Buffalo chicken cheesesteaks. All made from a number of ingredients you can buy in the express lane. The only downside of a Perdue game day party? When it stops.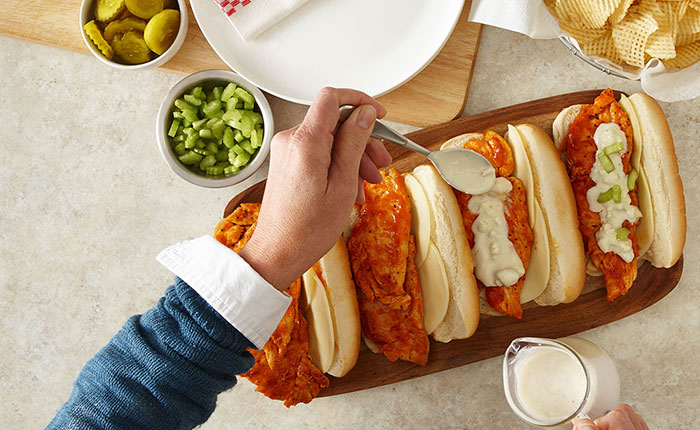 Perdue

Knows How to

Party

on Game Day
The Meals: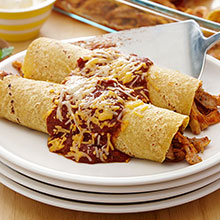 Cheesy Chicken Enchiladas: Don't serve on game day if you were hoping for leftovers.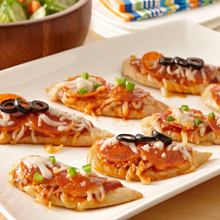 PerduZas: Pizza with all the flavor and none of the carbs.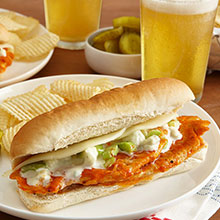 Easy Buffalo Chicken Cheesesteaks: The best of Buffalo and Philly come together.
Thing You Need to Know:
Use PERDUE® FIT & EASY® Tenderloins in all of your recipes
Use Buffalo Hot Sauce instead of regular hot sauce in your Cheesy Chicken Enchiladas
Spice up the tomato sauce with garlic powder and dried oregano and use instead of pizza sauce for your PerduZas
Use shredded Mozzarella or Monterey Jack instead of Provolone cheese for your Easy Buffalo Chicken Cheese Steaks
Here's Your Shopping List:
Chicken (the best part)
Fruits and veggies
1 onion
1 green pepper
1 bunch celery
1 bunch fresh cilantro
Dairy
1 package Shredded Monterey Jack Cheese
1 package Shredded Sharp Cheddar Cheese
1 package Shredded mozzarella cheese
1 jar chunky blue cheese dressing
1 container Sour Cream
Random stuff
1 (28-ounce) can tomato sauce
1 package corn tortillas
1 package pepperoni slices
1 package hoagie rolls
1 bottle buffalo hot sauce
Things you probably already have on hand
Olive oil
Salt
Black Pepper
Chili Powder
Cumin
Garlic Powder
Dried Oregano
Hot Sauce
Black Olives