Love apps? Of course you do. Love sides? Who doesn't? The only thing better is when they can be made with 15 ingredients or less. So jump in the express lane and try these out: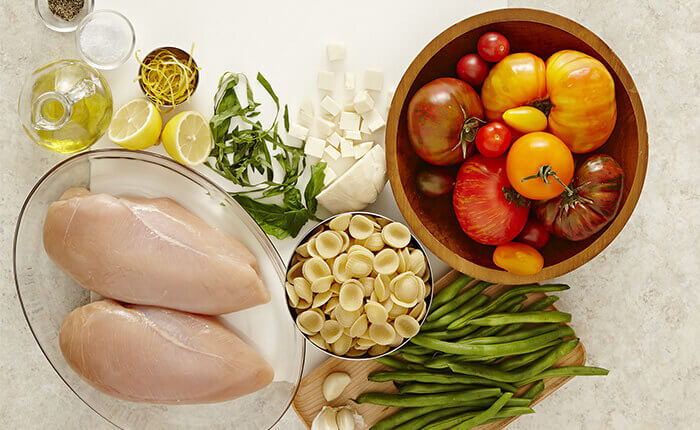 3

Easy

Apps

and

Sides

for Anyone Who

Loves

Apps and Sides
Here's What We're Making: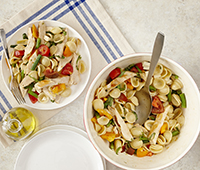 Lemon Chicken Pasta with Green Beans:
Pro Tip: Make 2 servings if you're having a party. It'll go fast.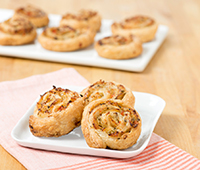 Spinach Artichoke Chicken Swirls: The ultimate flavor combination swirled into flaky dough bites. Enough said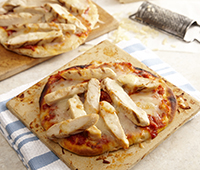 Chicken Marinara Pita Pizzas: It's savory and Italian-y and amazingly delicious.
What You Need:
Chicken (yum!)
Fresh stuff
1 small red bell pepper
1 head garlic
½ pound green beans
1 ½ pounds Heirloom tomatoes
½ cup fresh basil leaves
1 lemon
Dairy
Things you probably already have on hand
Olive Oil
Salt
Black Pepper
Random stuff
1 container spinach dip
1 can artichoke hearts
1 box frozen puff pastry
4 (6-inch) pita pocket breads
1 can pizza sauce
1 box Orecchiette pasta