There is a lot of buzz around the benefits of natural honey—get it? We love natural, local honey, and so should you.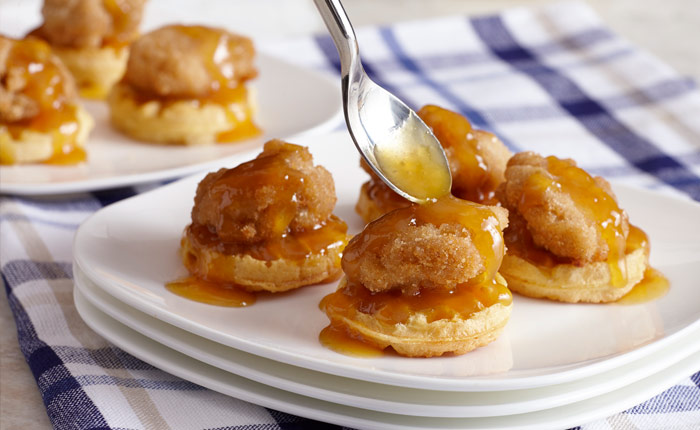 6

Reasons Why Honey is

Everything
Here are a few reasons why:
Honey is a 100% natural sweetener when purchased from a local, trusted source. It can't get much sweeter than that.
Local honey is not processed, so it keeps nutrients and other naturally occurring compounds that are good for you.
When you buy honey from a local source, it's more likely that the product is pure and natural. Most honey from the supermarket has had the pollen filtered out, which makes it impossible to detect if it is 100% pure honey.
Some honeys in the supermarket have been cut with corn syrup or may contain antibiotics or heavy metals—yuck!
Studies have shown that one or two teaspoons of honey can be an effective remedy for cough. Remember, though, that honey should never be given to infants under the age of one.
Honey offers antibacterial properties and has been shown to inhibit the growth of E. coli, salmonella and other bacteria.
Put your locally sourced honey to good use in these great-tasting recipes the family will love.