Spending hours in the kitchen every weeknight just isn't part of the plan. We're here to help with these impressive yet simple recipes.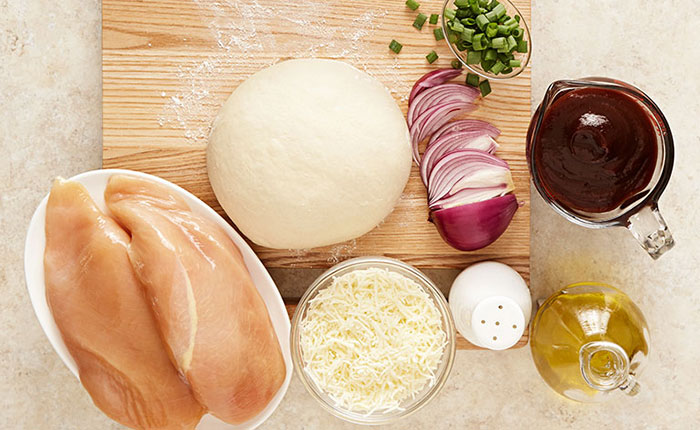 3

Recipes for When You're Feeling

Super Lazy
Here's What You Can Make: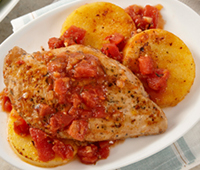 Gluten Free Chicken with Tomatoes and Polenta: It literally takes 20 minutes to make this.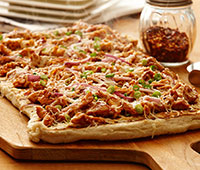 Easy BBQ Chicken Pizza: It might just be easier than picking up the phone and ordering delivery.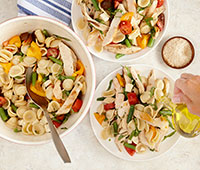 Lemon Chicken Pasta with Green Beans: Grab some chicken, pasta and veggies. Toss together. Enjoy.
Need to make it even easier? We got you.
Shorten your grocery list. Use PERDUE® PERFECT PORTIONS® chicken breasts for all three meals.
Simply grill or sauté PERDUE® PERFECT PORTIONS® chicken breasts for 3 to 4 minutes per side.
Cut back on cooking time even more by using PERDUE® SHORT CUTS® chicken in the Lemon Chicken or BBQ Chicken Pizza recipes.
Buy an 8 oz. bag of shredded mozzarella and use it for the pizza and the pasta.
WHAT YOU NEED:
Chicken (yum!)
Fruits and Veggies
1 Small Red Onion
1 bunch Green Onions
1 head Garlic
½ pound Green Beans
1 ½ pounds Heirloom Tomatoes
1 bunch Fresh Basil
1 Lemon
Dairy
1 pound Refrigerated Pizza Dough
1 block Mozzarella Cheese
Random stuff
1 (14.5 oz.) can Diced Tomatoes with Garlic and Onions
1 log Prepared Polenta
1 bottle Sweet BBQ Sauce
1 box Orecchiette Pasta
Things you probably already have on hand
Olive Oil
Salt
Black Pepper
Italian Seasonings
Garlic Powder
Parmesan Cheese