Smoothies are a fun way to add more fruits and veggies to your diet. And did we mention how easy they are to make? Dust off your blender and keep these smoothie tips in mind: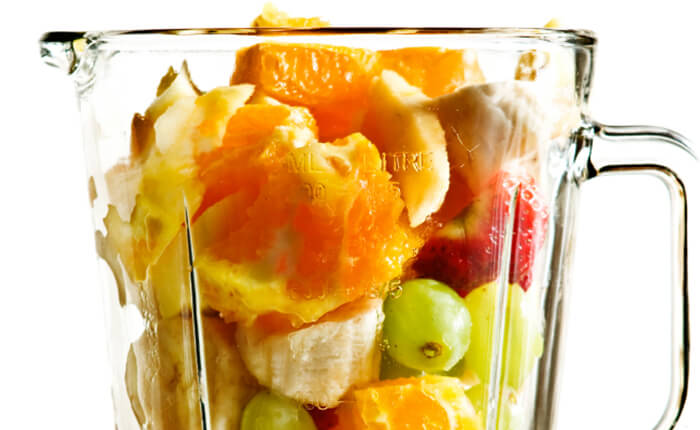 6

Tips

for Super-Easy Smoothies
Aim for 250–400 calories per smoothie. Stick to the lower end if your smoothie will be a between-meal snack.
Liquid bases like skim milk, soy milk and yogurt are all great starters for smoothies.
Sweeteners and thickeners like bananas are a smart choice. Peel over-ripe bananas and keep them on hand in the freezer.
Frozen fruits are less expensive and can act as ice cubes to keep your smoothie cold when blended. Experiment with lots of different fruits to keep it interesting.
Unsaturated fats and omega-3s can be added with avocado, peanut butter or 2 tablespoons of nuts. Yum!
Go green and throw in a handful of dark leafy greens, such as spinach or kale. This is a great way to sneak in veggies, which are full of antioxidants and iron.
Create your own or try these adventurous smoothie recipes: