When it comes to drinks, water is definitely not the most exciting option (sorry, H2O)—but it is the best option. We all know that soda, juice and many other beverages are filled with sugar, both added and natural, as well as artificial colors, flavors and preservatives. They might even have more calories than a meal. Yikes!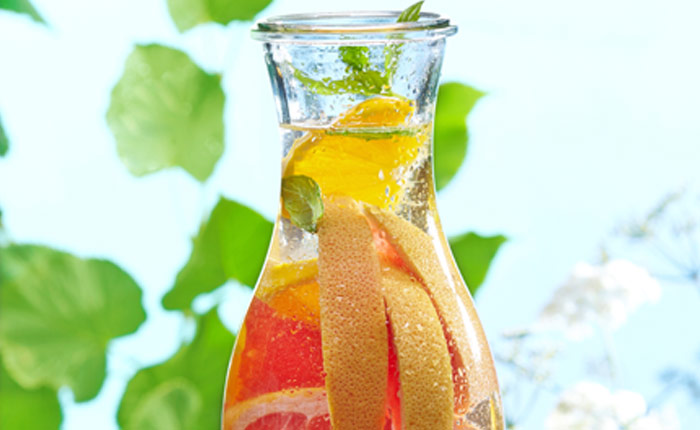 5

Ways to Make Your

Water Less Boring
Stick to good old-fashioned water to stay hydrated. Make it more exciting with these easy tips:
Keep it simple yet elegant and add a squeeze of lemon or lime juice. Add some slices of fruit or veggies, like apples, strawberries, oranges or cucumbers. So fresh!
Spice it up with some fresh herbs, such as basil or mint.
Try just a splash of cranberry or orange juice to add flavor.
Iced, unsweetened herbal tea is a refreshing change of pace.
Bring on the bubbles with carbonated, unsweetened seltzer water.