Perdue's Blog The Table
5 Steps to Perfectly Grilled Chicken
July 2022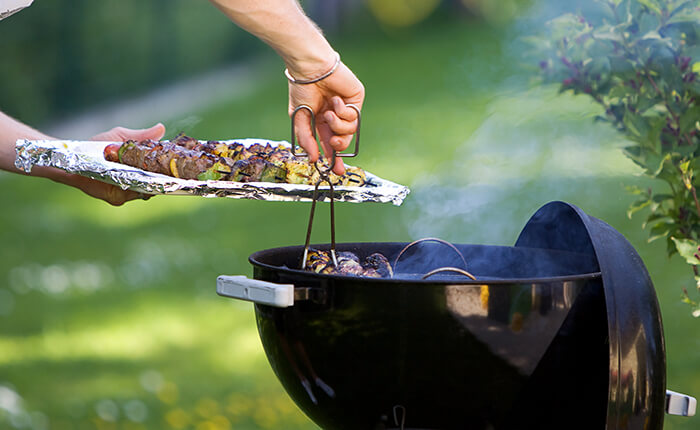 While barbecued chicken is a hot-weather favorite, it's also an easy target for charring—and even worse (eek!) drying out. But fear not! Check out our 5 tips for perfectly grilled chicken:
It's all in the seasonings:

Make sure to taste your particular marinade or rub before you put it on the chicken. This will help you avoid a cooking disaster later on. Mix it up by trying a few different barbecue sauces, or a blend of marinades and spice rubs.

Make sure the grill is greased:

It's important for the chicken to have either a good rub with oil or a marinade to make the outer layer moist. This will prevent the pieces from sticking to the grates of your grill. Just in case, use a bit of non-stick cooking spray too.

Use the right utensil:

A pair of tongs or a large metal spatula are the best tools for handling meat on the grill. That way, you won't have tons of poke holes from prongs or forks, allowing the chicken to be more evenly cooked and the juices to stay inside. It will also look prettier!

Allow the heat time to cook your chicken:

A common mistake for novice grillers is leaving the barbecue top open. Closing the lid lets the meat cook fully because the grill acts more like an oven.

Make sure it's cooked all the way through:

The thicker the piece of chicken, the longer it will need on the grill. Just because it's been on the grill for a while doesn't necessarily mean it's done. Chicken should be cooked until its internal temperature is 170 degrees and there is no visible pink.
Courtesy of CafeMom
Reserve your seat at TheTable
Subscribe