Perdue's Blog The Table
Veggi-licious Recipes
February 2020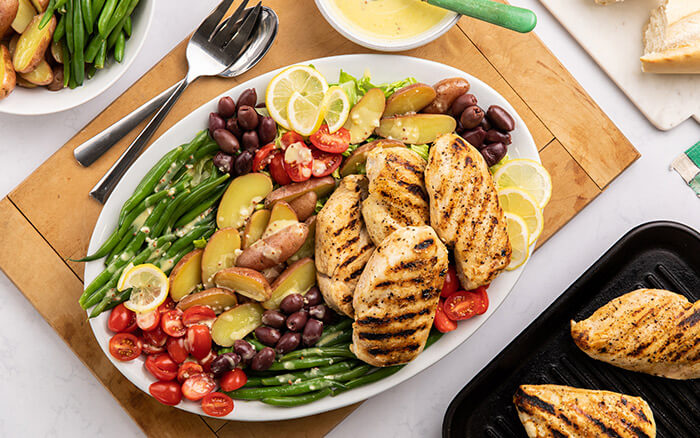 In the 'bleak midwinter,' sometimes you miss the greens of spring and summer. These veggie-filled recipes are here to tide you over until the first buds! Their fresh flavors will remind you of the coming seasons even on the darkest day, and hearty chicken will keep you full and satisfied.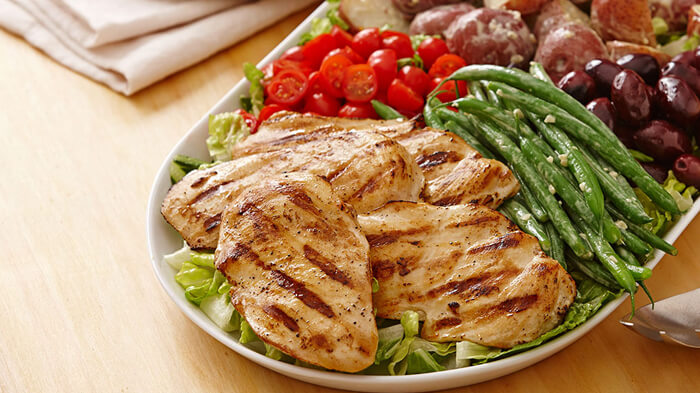 1. A new way to say 'bon appetit'!
Dijon mustard and lemon lend a little 'je ne sais quoi' to this fresh take on a classic salad Niçoise.
Recipe to try: Lemon Dijon Chicken Salad Niçoise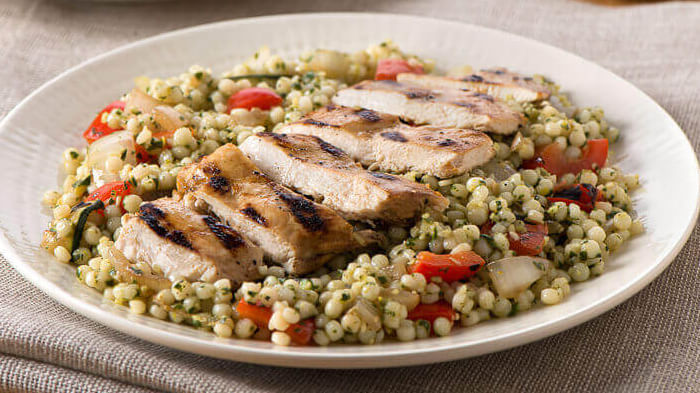 2. Your favorite pasta puts on a fresh face
Pesto is a universal favorite, but we don't always take advantage of its flexibility. This dish riffs on Mediterranean flavors by introducing red peppers and zucchini to the mix, and grilled PERDUE® HARVESTLAND® Frozen Individually Wrapped Boneless Skinless Chicken Breasts give an easy and elegant finish.
Recipe to try: Pesto Couscous Salad with Grilled Chicken and Vegetables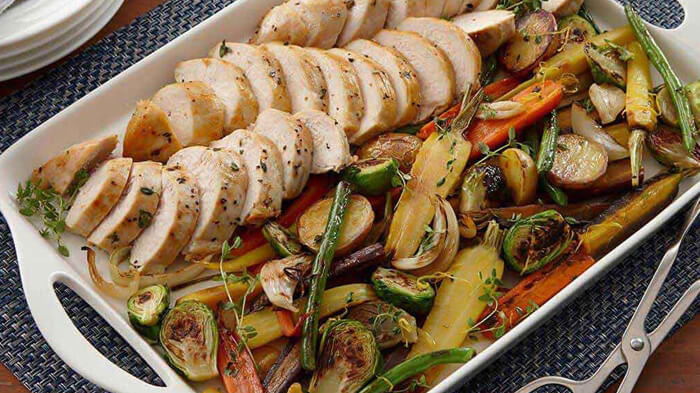 3. One pan makes the meal merrier
Sometimes you need a hearty dinner that comes together fast; that's where sheet-pan suppers come in clutch. Root veggies and juicy roasted PERDUE® HARVESTLAND® Free Range Chicken Breast will be sure to satisfy even the pickiest eater's cravings.
Recipe to try: Sheet Pan Roasted Chicken and Vegetables
Reserve your seat at TheTable
Subscribe