Every new year, you make resolutions: go to the gym more, work harder, eat healthier, finally finish that TV show you've been meaning to watch for months. These recipes make it easy and delicious to follow through on your healthier eating goals. Chicken is a great, good-for-you protein to help power you the whole day.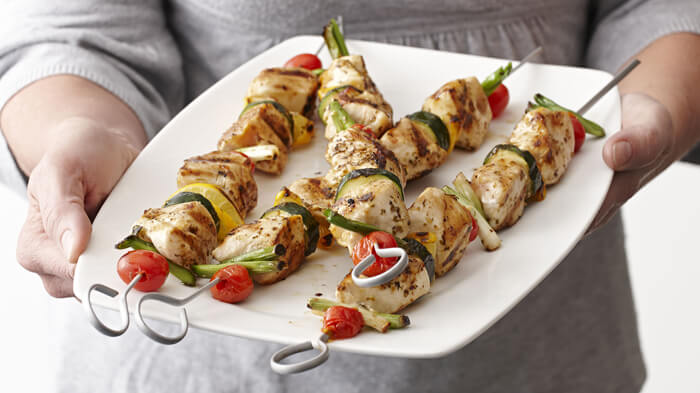 Lemon brings a pop of flavor to these kebabs, which also pack in tasty zucchini, tomatoes, and scallions. PERDUE® HARVESTLAND®Free Range Chicken Breasts make the prep quick and easy for you.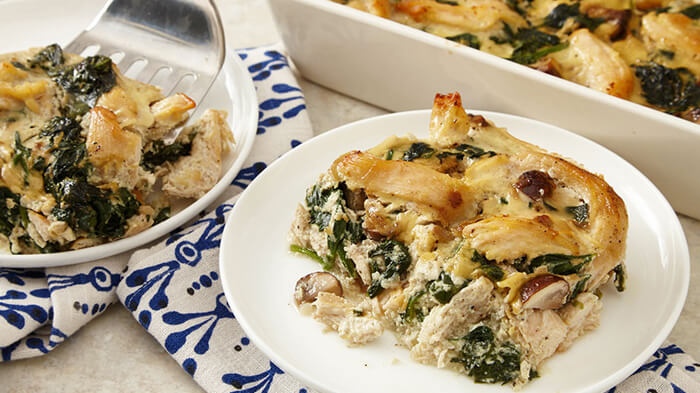 Paleo Chicken and Cauliflower Rice Casserole
One dish does it all in this casserole—you'll get your daily protein with PERDUE®HARVESTLAND®Free Range Chicken Breasts, plus a serving of veggies, layered in coconut milk and oven crisped.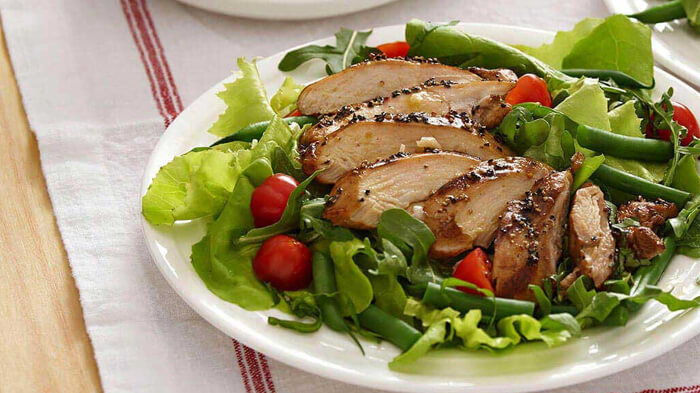 Grilled Peppered Chicken Salad
New year, fresh eats—this grilled salad is perfect for all seasons, combining tender pieces of PERDUE®HARVESTLAND®Free Range Chicken Thighs with a crunchy, flavorful salad full of herby goodness.