We all know it (whether or not we want to acknowledge it…)—it's cold out, and it's going to stay that way for a while. Fortunately, we have a simple, soup-er solution! On those days when you're chilled from head to toe, there's nothing quite like a cup of soup to get cozy and warm.
Easy Thai Coconut Chicken Soup
Coconut milk and red curry combine with PERDUE® PERFECT PORTIONS® Boneless Skinless Chicken Breasts in this hearty Thai-inspired soup for something a little sweet and a little spicy—with some heat to warm you right up! Plus, use rice noodles for a classic take, or sub in zoodles for a healthier version.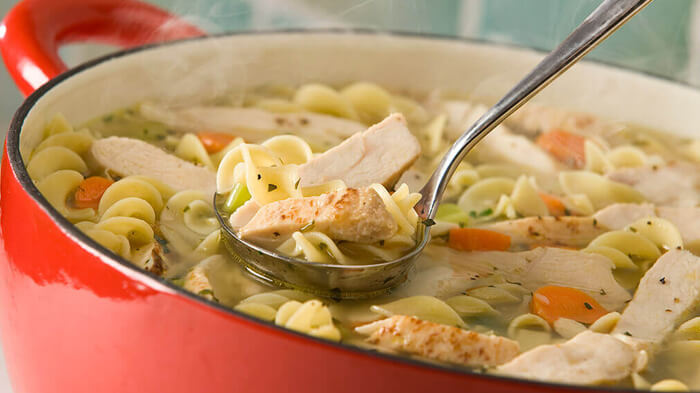 Can't go wrong with a classic. This chicken noodle soup recipe is easier than ever—throw everything in your slow cooker and forget about it for a few hours. It'll be waiting for you when you walk in the door!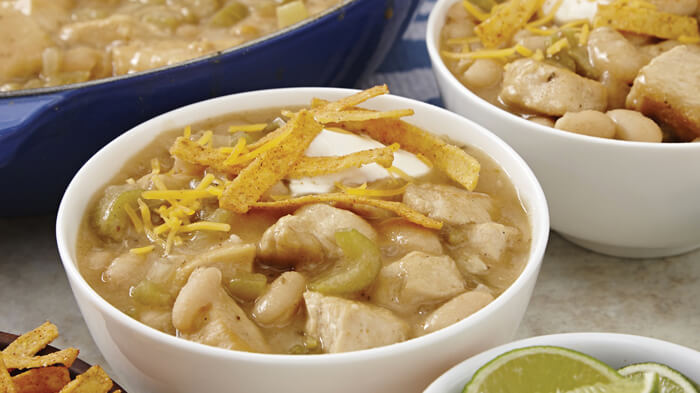 Rethink a classic with this filling white chili packed with green peppers, white beans, and juicy PERDUE® FRESH CUTS® Diced Chicken Breast, then topped with crispy tortilla. In just four steps, you'll have a meal on the table and a wonderful smelling kitchen.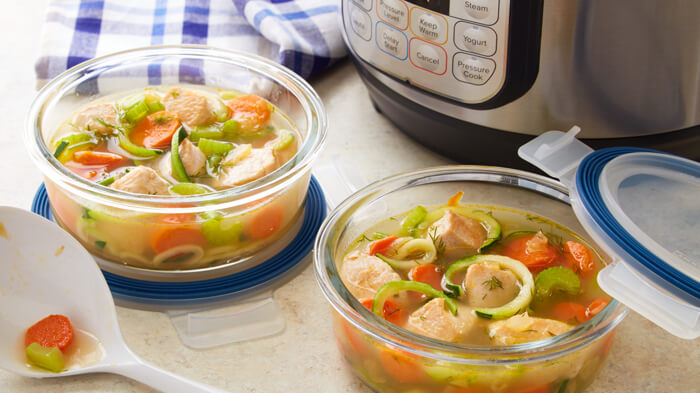 Winter blues can slow you down, so make things easy with a little meal prep. This pressure cooker chicken zoodle soup only takes 25 minutes with PERDUE® FRESH CUTS® Diced Chicken Breast, and you'll have lunch ready for the whole week.