Perdue's Blog The Table
Spring into Spring with a Brunch Playdate
March 2023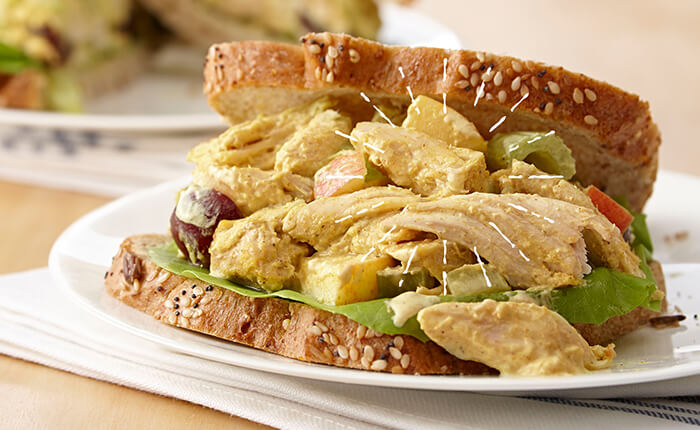 In a way, brunch is kind of like an adult playdate. Bring the entire family together for this hybrid meal with activities and yummy delights for all ages!
Snacks
If you have kids, you probably already have kid-friendly foods in your pantry; you don't have to go for gourmet, just fun!
Try to have balanced snacks, such as a protein; fruit or veggies; some kind of carb; and some kind of dairy, such as milk or cheese
Kids love finger foods, such as Chicken Waffle BLTs… bacon-wrapped chicken nuggets with lettuce and tomato on a mini waffle
Find out in advance whether there are any food allergies
If you're having the parents over as well, think about fresh, seasonal, easy fare 
Activities
Try to plan some activities to keep those kiddies occupied, and if the weather is nice, take it outside!
Games
For smaller kids, have a tea party
How about a friendly game of tag?
Garden planting

Give the kids plastic cups, some soil and seeds, and let them plant their own spring garden—it's a great take-home favor, and they get to watch their garden grow

Dance
Turn on the music and let them wiggle away... try the bunny hop!
Crafting

A little glue, string and some fun pasta shapes make for a good time and a fun take-home playdate favor
Edible decorating: have fun with prefilled icing tubes and some cupcakes or cookies to decorate like spring flowers
When it's Time to Go Home
Little kids are good for about an hour, and bigger ones can last two, but more than that can become a burden. Here's how to wind down your playdate.
Let the kids know 15 minutes before the playdate is over that it soon will be time to go home, then start the countdown to 10 minutes and then 5 minutes
Have the children help in the cleanup

Have the kids see how many toys they can put away
See how fast the kids can clean up
Reserve your seat at TheTable
Subscribe