Perdue's Blog The Table
Perdue with You: Entertainment for the Whole Family
May 2020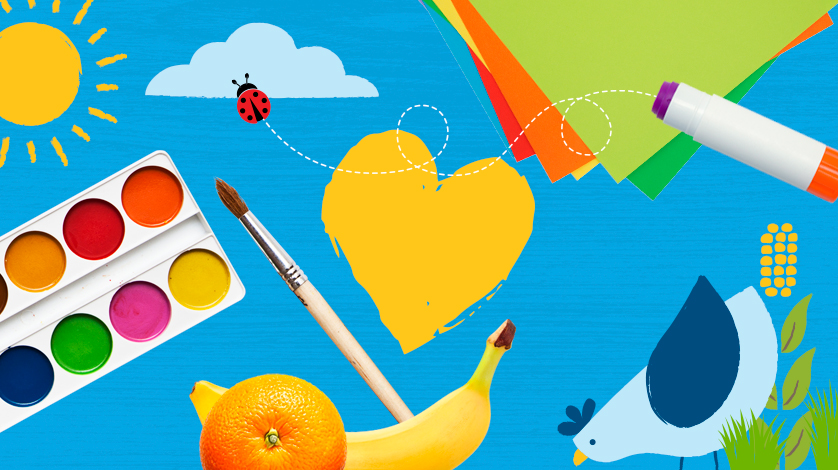 As you're spending more time at home with your family, you might be looking for some new ideas to inspire you this week. We're here to help! We have curated some kid-friendly recipes, a coloring page that doubles as a puzzle, and an activity to get your family moving this week.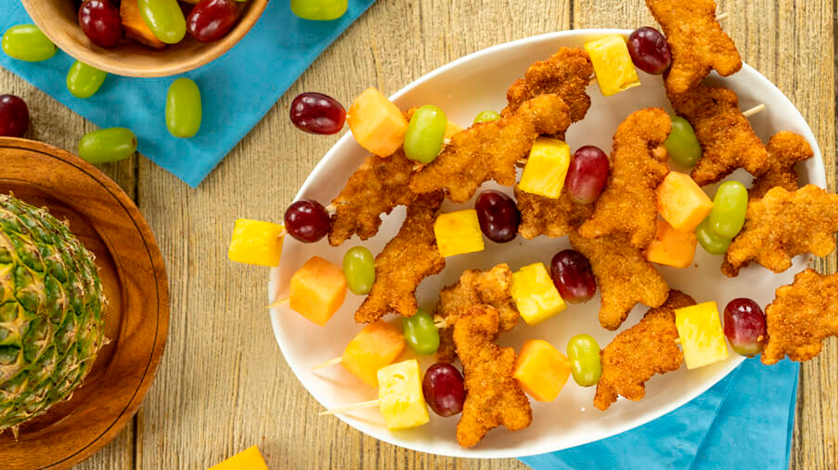 FRUIT-A-SAURUS CONGA LINE SKEWERS
With this Fruit-a-Saurus Conga Line Skewers recipe, you can encourage your kids to play with their food. For this recipe, you can use PERDUE® Panko Breaded Dino Nuggets or PERDUE® CHICKEN PLUS® Chicken Breast & Vegetable Dino Nuggets. You can use any PERDUE® Nugget you have on hand, but the dinosaurs are way more fun! You can also use whatever fresh or dried fruit that you have on hand at home.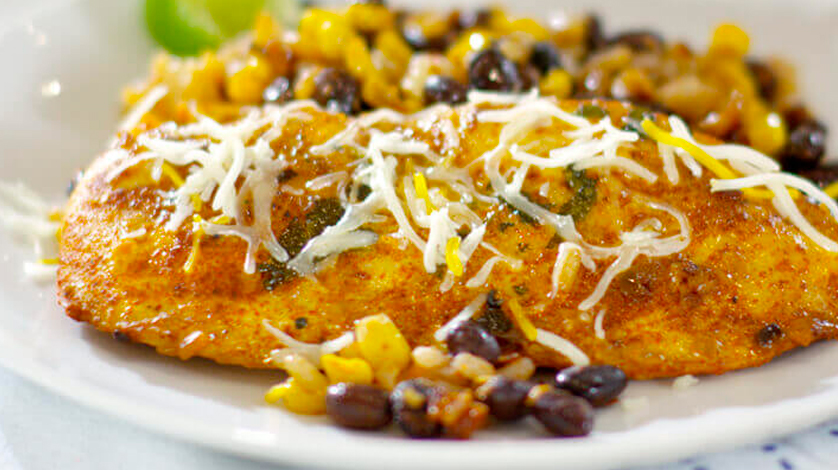 SOUTHWEST CHICKEN, BEANS, AND RICE POUCH
Instead of keeping your same southwest flavored recipe in your meal rotation, you can make this recipe for Southwest Chicken, Beans, and Rice Pouch. This recipe works best if you use PERDUE® PERFECT PORTIONS® Boneless, Skinless Chicken Breast, or any PERDUE® Fresh Chicken Breast. It also calls for lots of pantry staples, so it's an easy meal for any night of the week.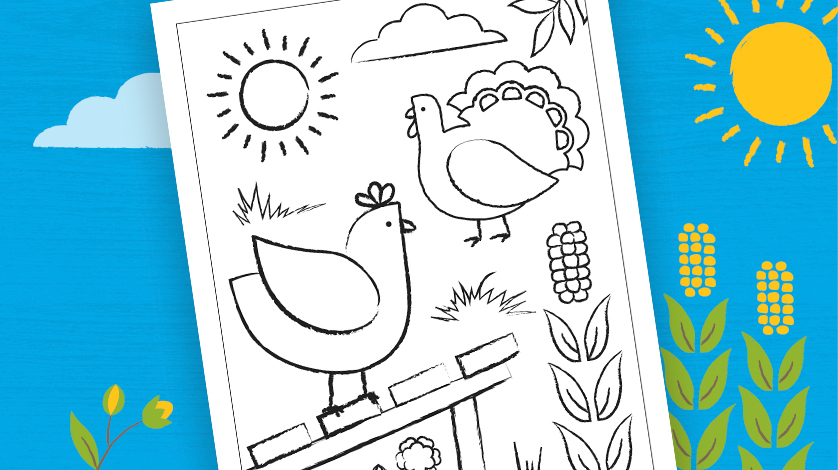 Print off this coloring sheet and puzzle for your kids' entertainment when you want to give them a break from the TV. Since it's a puzzle and coloring sheet in once, it's fun for all kids! Download the sheet, print it off and let the entertainment begin.
Click here for tips and tricks on double-sided printing.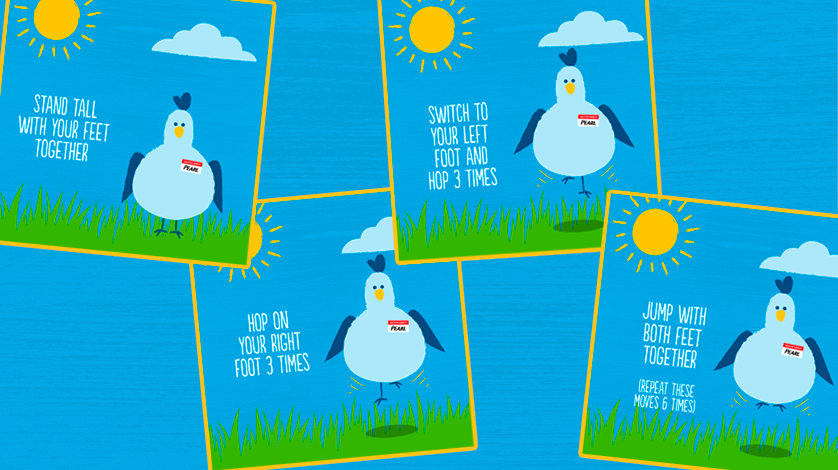 PEARL'S MOVE OF THE WEEK: THE CHICKEE HOP
Jump into #WellnessWednesday this week with these moves. Why not have some fun as you're looking for new ideas for this week's physical activities.
Reserve your seat at TheTable
Subscribe