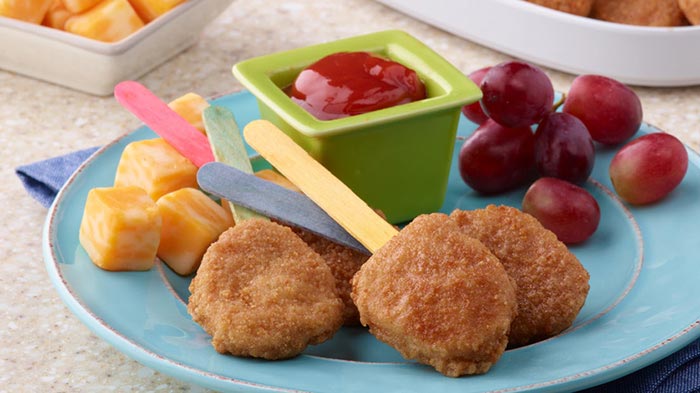 Chicken Nugget Lollipop Dippers
Give your kids the chance to sample different flavors while still having fun with their food. While we can't guarantee an easy cleanup (there might be some major finger-licking), we can help make prep time easier with PERDUE® SIMPLY SMART® Organics Whole Grain Breaded Chicken Breast Nuggets and PERDUE® Panko Breaded Dino Nuggets.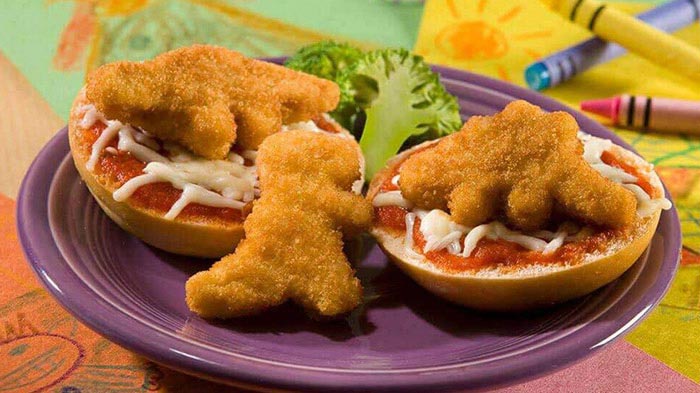 Dinosaurs never go out of style, and neither do pizza bagels! Combine these two kid favorites for an easy win using PERDUE® CHICKEN PLUS™ Chicken Breast & Vegetable Dino Nuggets or PERDUE® Breaded Dinosaur Shapes Nuggets.