Big Ideas for a Small Christmas
December 2020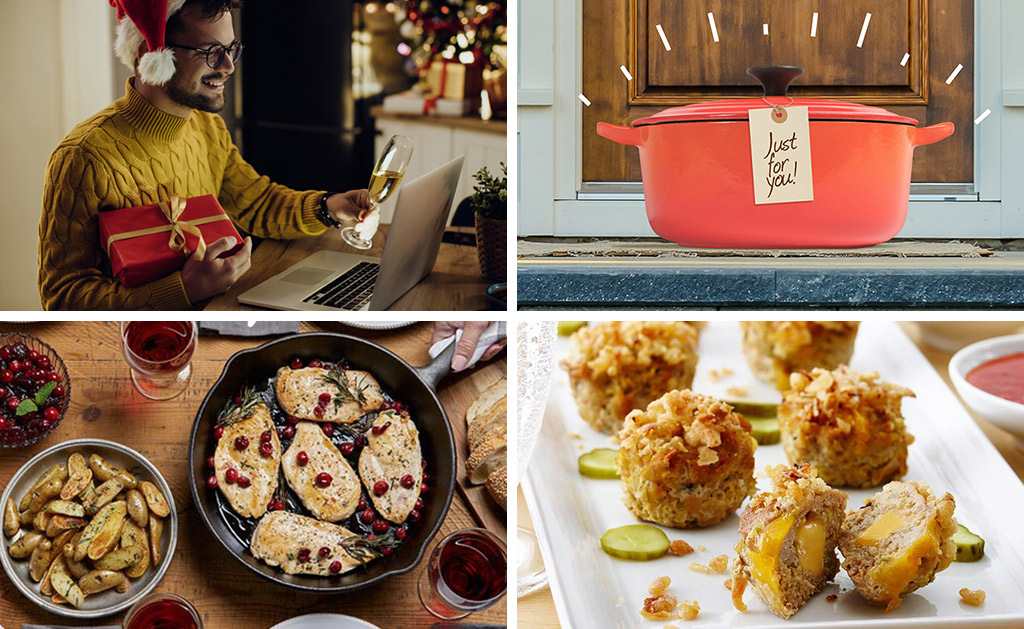 The holiday season will be a little different this year, but "different" can mean "memorable." Small gatherings create big memories—they're more intimate and often mean more quality time and deeper connections. We're sharing a few ideas so you can feel the Christmas magic no matter how you celebrate!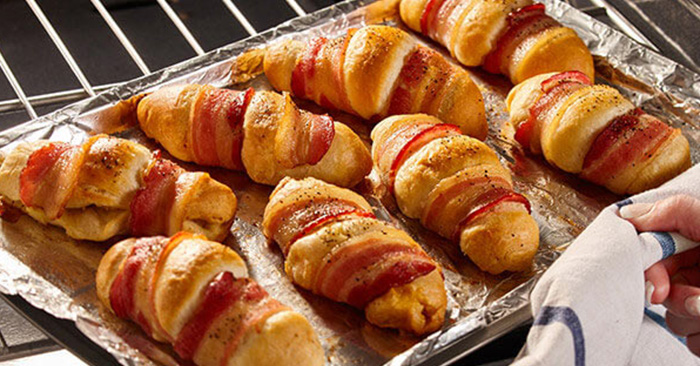 1. Make an Easy, Grab-and-Go Spread
If you're having a small holiday get-together, serve your guests individual dishes or bite-sized foods.
Tip: Use disposable toothpicks or appetizer forks to cut down on cleanup.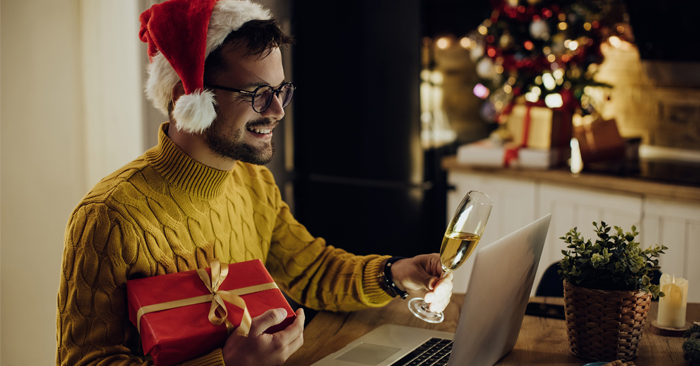 2. Throw a Virtual Holiday Party
Hold your gift exchange online. Each person takes a turn opening presents and showing them to everyone else. This will only work if your gifts arrive before the party, so make sure to send them early!
Host an ugly sweater party. Everyone can wear their tackiest sweater and vote for their favorite in an online poll.
Indulge your inner artist in a virtual cookie-decorating party. Bake cookies or purchase plain ones to decorate, or send out the recipes for sugar cookies and icing a couple of weeks before the party for anyone who wants to make their own.
Show off your Christmas trees in a Christmas tree party where everyone flaunts their decked-out evergreens. Let friends and family cast their votes online, then declare a winner.
Set up a virtual cook-along with your family members.

Organize a video conference where you can make your favorite dishes. There are a few Christmas staples that everyone makes, but let's see how original you can get! This year is the perfect opportunity to add a unique twist.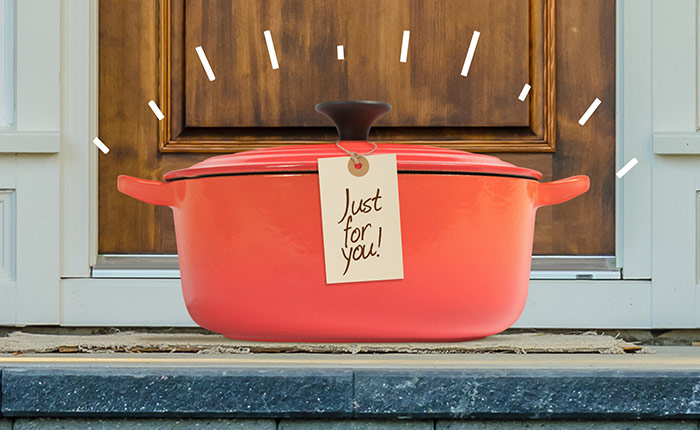 3. Start a New Tradition
Make a care meal for a loved one to show them how much they mean to you.
Dance the day away with a kid-friendly, Fruit-a-saurus Conga Line party. Make a playlist of holiday tunes, bake some nuggets and thread them on skewers with fruit for a snack grown-ups will love too!

Tip

: Cut off the pointed ends of the skewers to make sure it's safer for kids.

Hold a Christmas game night. Many popular boardgames are now available online, so you can play with friends and family from all over the world!
Have a Christmas movie night. Put on some holiday classics or modern favorites while munching on popcorn and Christmas candy.

Tip

: Crush up some candy canes and sprinkle them over your popcorn if you're feeling extra festive!
Reserve your seat at TheTable
Subscribe