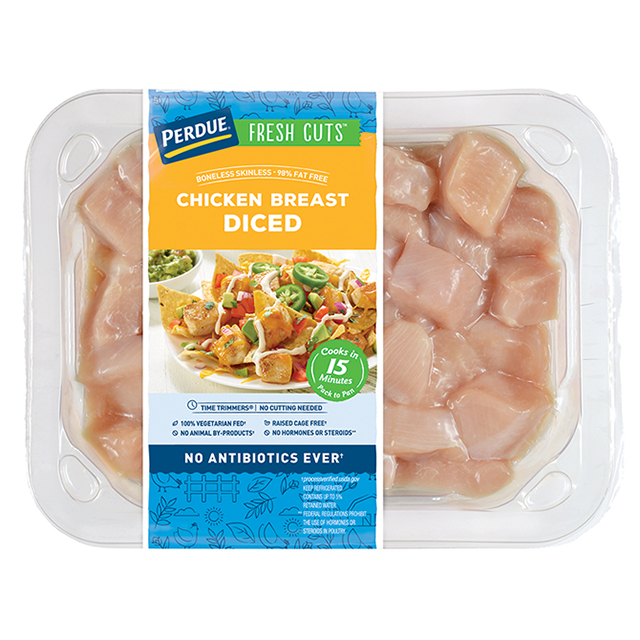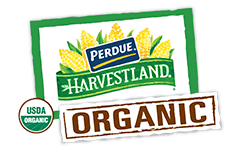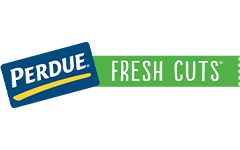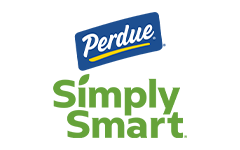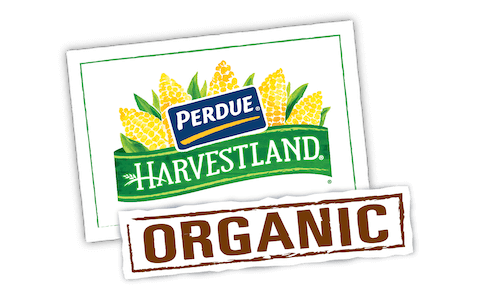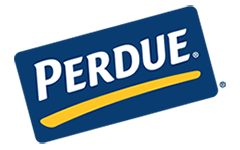 Made With:
PERDUE® FRESH CUTS® Fresh Pre-Cut Diced Chicken Breast
PREP TIME: 30min COOK TIME: 15min
Serves 18


Ingredients
1 bottle Asian Sesame Vinaigrette (or other Asian Dressing)
1 tsp. Chinese Five Spice powder
1 package (3-1/2" square) wonton wrappers
2 green onions, chopped, for garnish
2 tbsp. chopped cilantro, for garnish
Step 1
Preheat your oven to 375°F. Toss the PERDUE® FRESH CUTS™ diced chicken in 1/4 cup of the Asian Sesame vinaigrette and Chinese five-spice powder in the tray that the chicken came in. Marinate for 20 minutes. Mix the cole slaw mix with enough Asian Sesame Vinaigrette to moisten. Refrigerate both the chicken and Asian Slaw until ready to use.
Step 2
Brush the wonton wrappers lightly with 1 tablespoon olive oil. Form them into star shapes by placing the wrappers in between the cups of an upside down muffin tin. Bake for 4 to 5 minutes until crispy and lightly browned. Remove from oven and let cool.
Step 3
In a skillet, heat the remaining 1 tablespoon olive oil over medium heat. Sauté the chicken for 5 to 7 minutes until done. Chicken is done when a meat thermometer inserted in the center reaches 170°F.
Step 4
To serve, spoon some of the chicken mixture into the taco star and top with the Asian slaw. Garnish with green onion and cilantro if desired.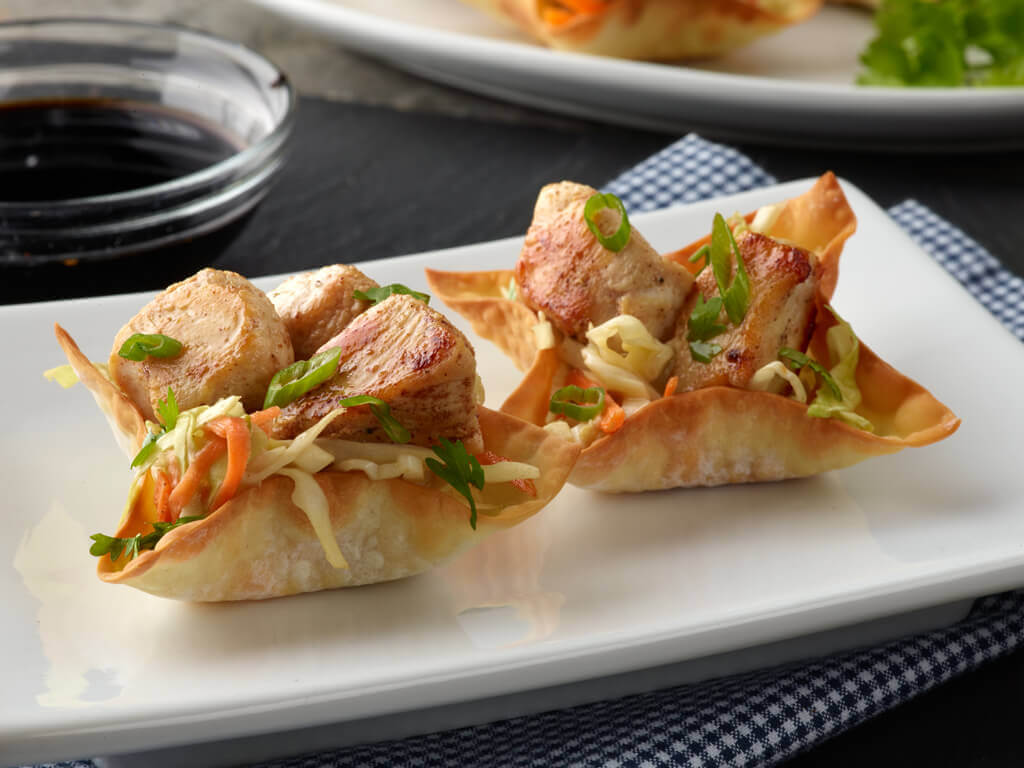 Wonton Chicken Taco Stars
Add Your Comment