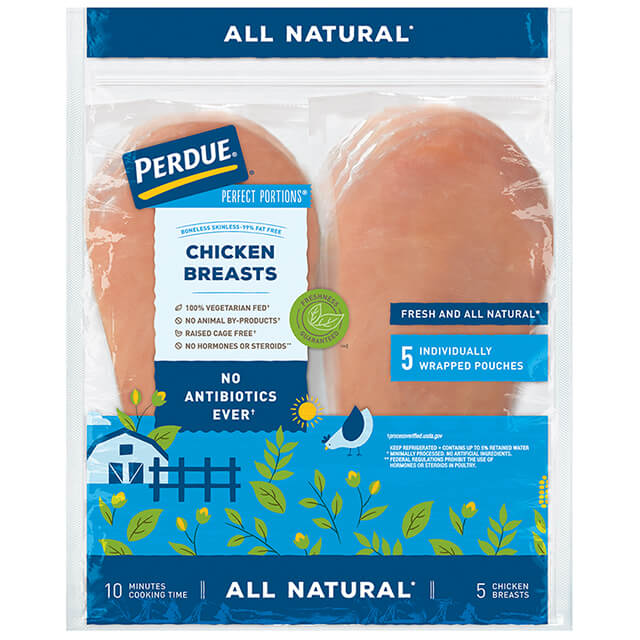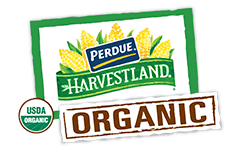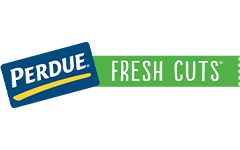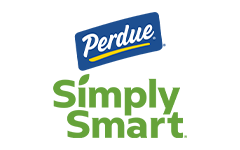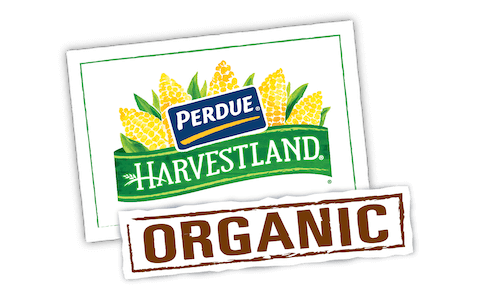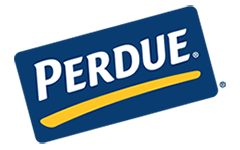 Made With:
PERDUE® PERFECT PORTIONS® Boneless Skinless Chicken Breast All Natural (1.5 lbs.)
PREP TIME: 25min COOK TIME: 20min
Serves 4


Ingredients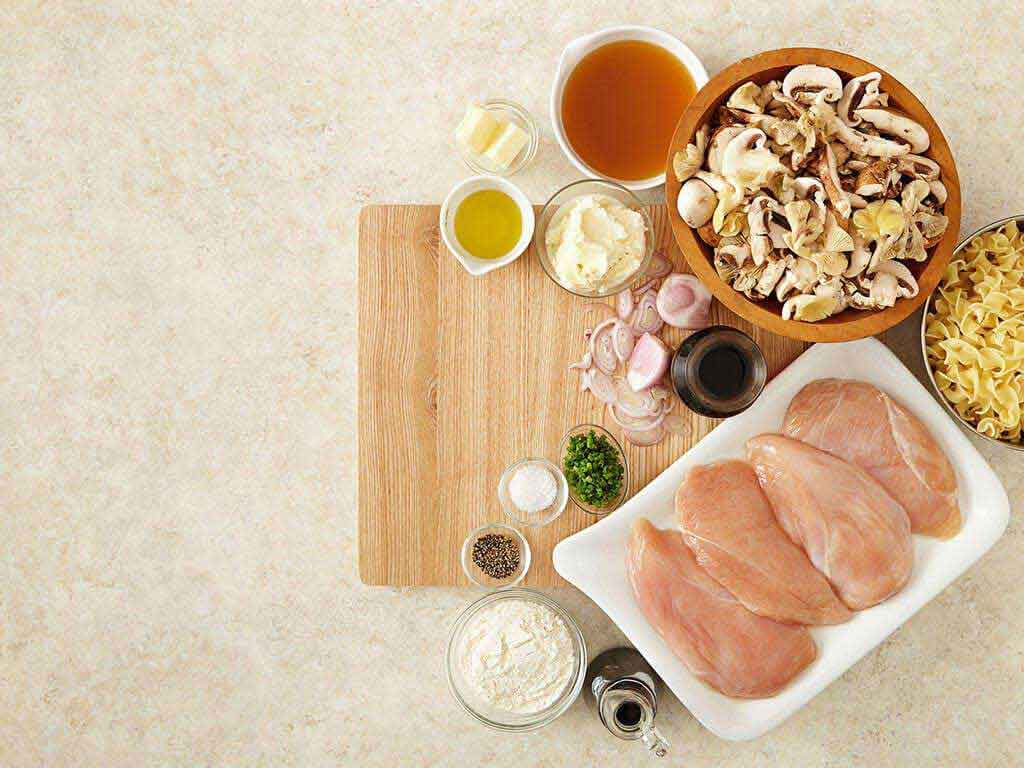 1/2 cup all-purpose flour
4 cups sliced mushrooms (cremini, shiitake, oyster), about 8 ounces
1 cup thinly sliced shallots, about 2 large shallots
1/4 cup mascarpone or sour cream
1 lb. cooked wide noodles
Step 1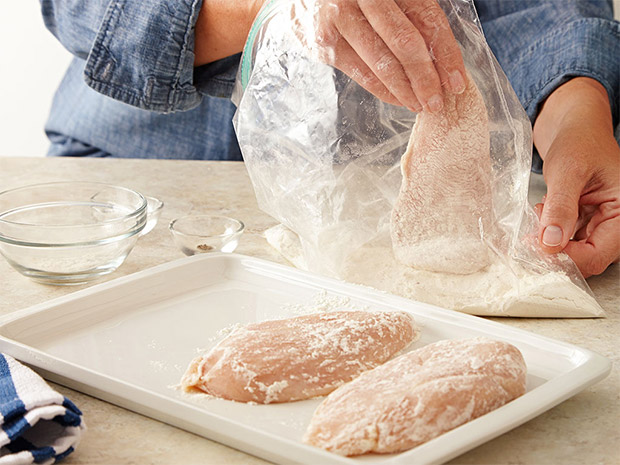 Shake
Combine the flour, 1/4 teaspoon salt and 1/8 teaspoon black pepper in a re-sealable plastic bag. Add the chicken to the bag and shake until coated evenly. Shake off the excess, transfer to a plate and set aside.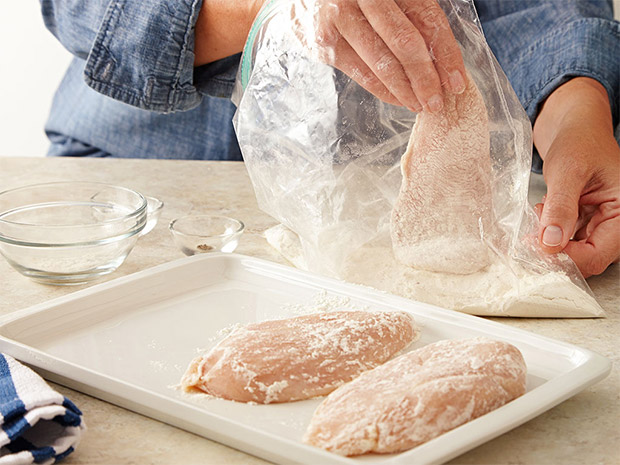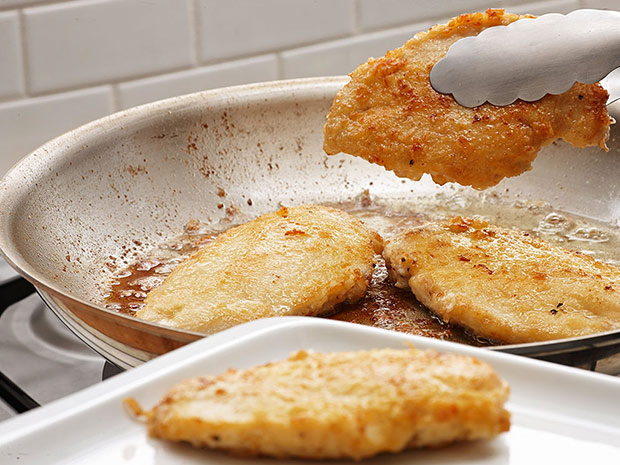 Step 2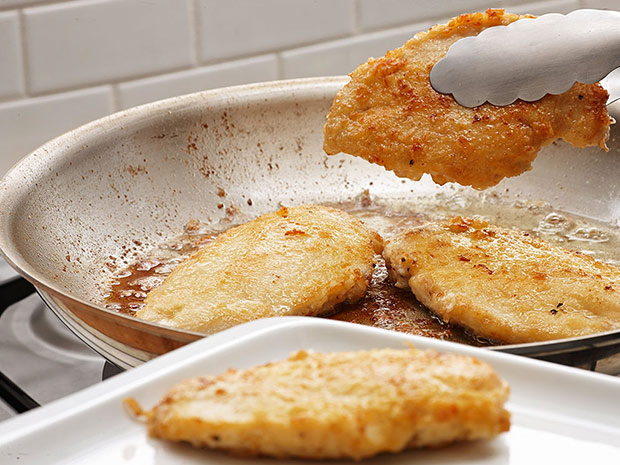 Saute
Heat the olive oil in a skillet over medium-high heat. Brown the chicken, about 2 to 3 minutes per side. Transfer to a clean plate and set aside.
Step 3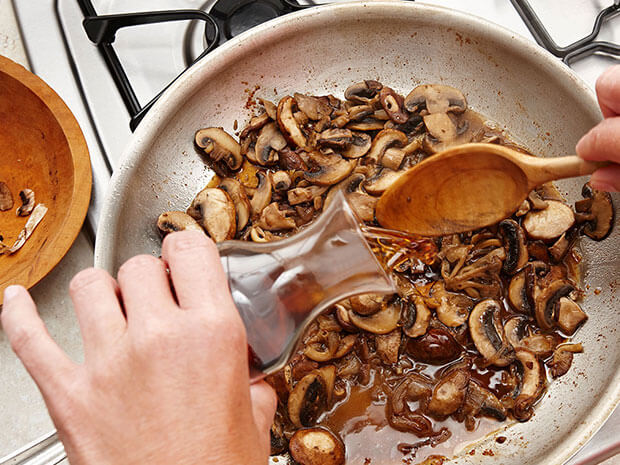 Simmer
To the same skillet, add the butter. Sauté the mushrooms and the shallots, stirring occasionally, for about 3 to 4 minutes or until golden brown. Add the Marsala wine and simmer for 1 to 2 minutes, scraping up the brown bits from the bottom of the pan. Add the chicken stock and return the chicken breasts to the skillet. Lower the heat to medium and continue to simmer until chicken is cooked through, about 2 to 3 minutes. Chicken is done when it feels firm to the touch and a meat thermometer inserted in the center reaches 170°F. Season sauce with remaining salt and pepper.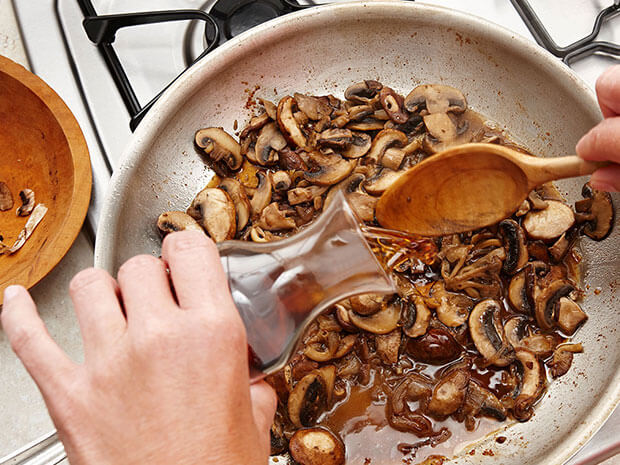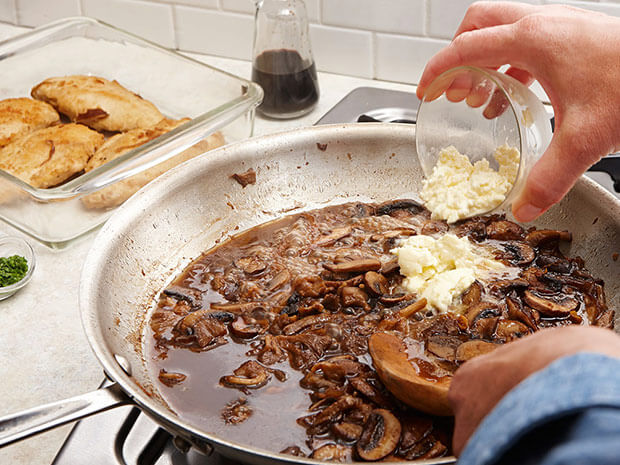 Step 4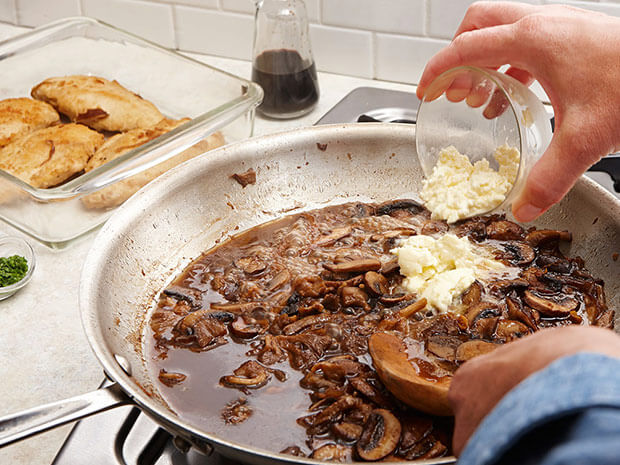 Finish
Transfer chicken to a platter. Swirl in the mascarpone or sour cream, balsamic vinegar, salt and pepper. Pour sauce over chicken and garnish with chopped chives. Serve with wide noodles.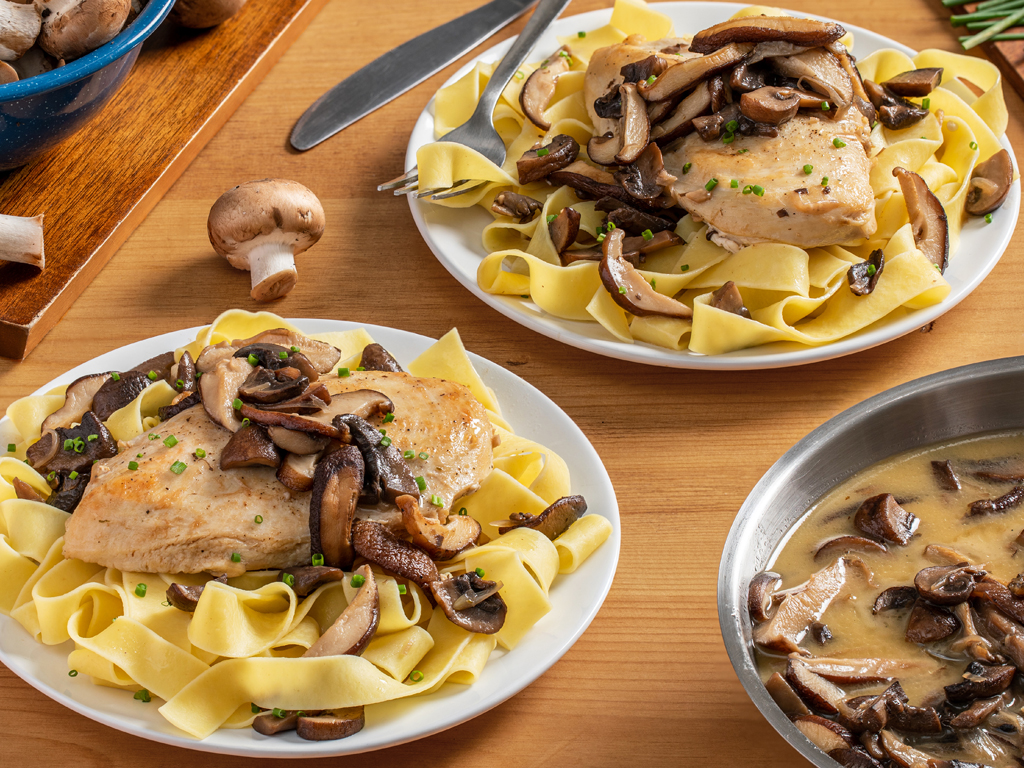 Wild Mushroom Chicken Marsala
Add Your Comment