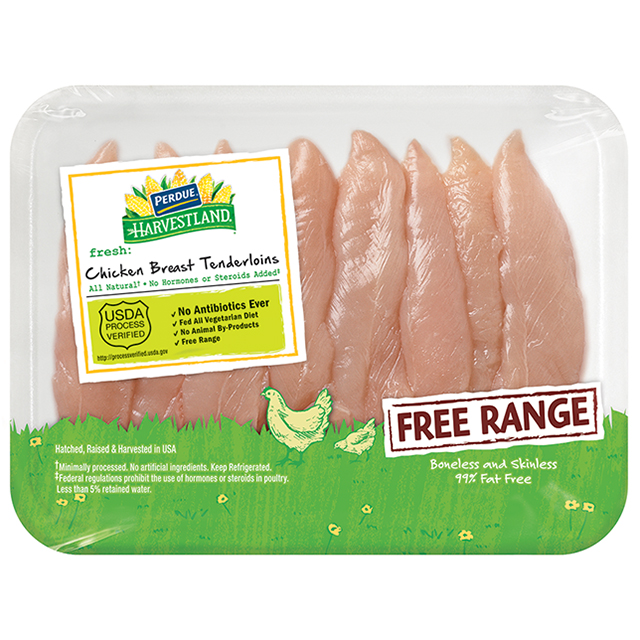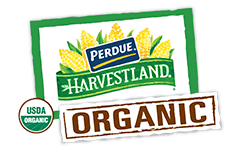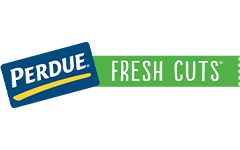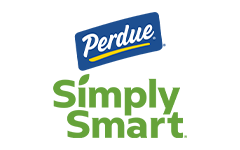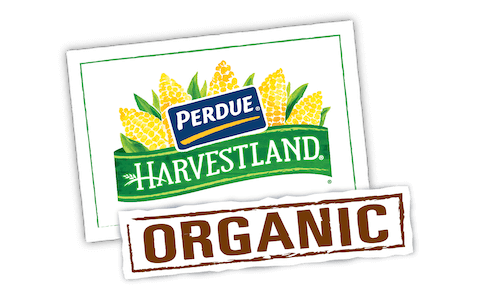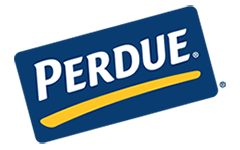 Made With:
PERDUE® HARVESTLAND® Free Range Chicken Breast Tenderloins
PREP TIME: 0min COOK TIME: 20min
Serves 4


Ingredients
3/4 cup Panko* crumbs or 1/2 cup dry bread crumbs
1 1/2 tsp. minced fresh rosemary (or 1/2 tsp. dried, crushed)
1/8 tsp. ground black pepper
3/4 cup prepared marinara sauce
1/4 tsp. crushed red pepper flakes
Step 1
Preheat oven to 450°F. Line a baking sheet with aluminum foil and coat with cooking spray.
Step 2
Put walnuts in a heavy duty re-sealable plastic bag. Close bag. Use a rolling pin to crush nuts into fine pieces. Add crumbs, rosemary, garlic powder, salt and pepper.
Step 3
Lightly beat egg in a shallow dish. Place half the chicken strips into egg and turn to coat. Lift chicken strips with tongs or fork, letting excess egg drain off; put into bag with crumbs. Close bag. Gently shake bag and press walnuts onto chicken.
Step 4
Use tongs to remove chicken from bag and place on prepared pan, leaving space between pieces. Repeat dipping and coating procedure with remaining chicken. Bake 8 to 10 minutes until golden brown and cooked through (170°F).
Step 5
Meanwhile, combine marinara and red pepper in a small saucepan or microwave-safe dish. Heat just until warm. Serve over chicken strips.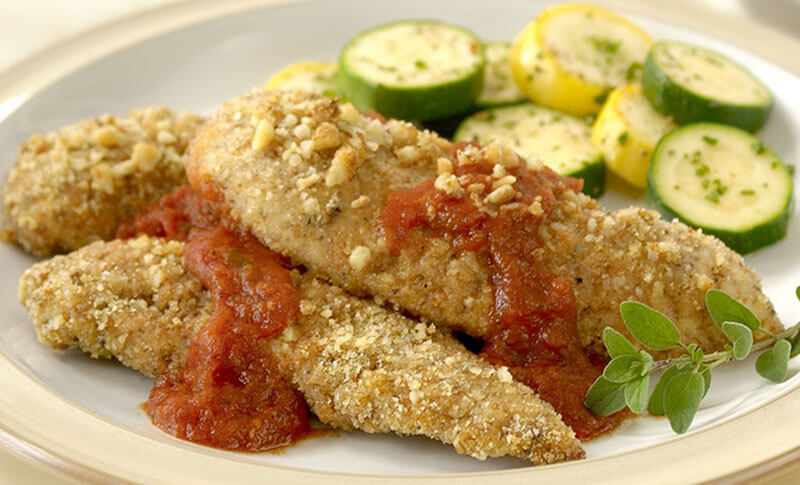 Walnut Chicken Strips with Spicy Marinara
Add Your Comment