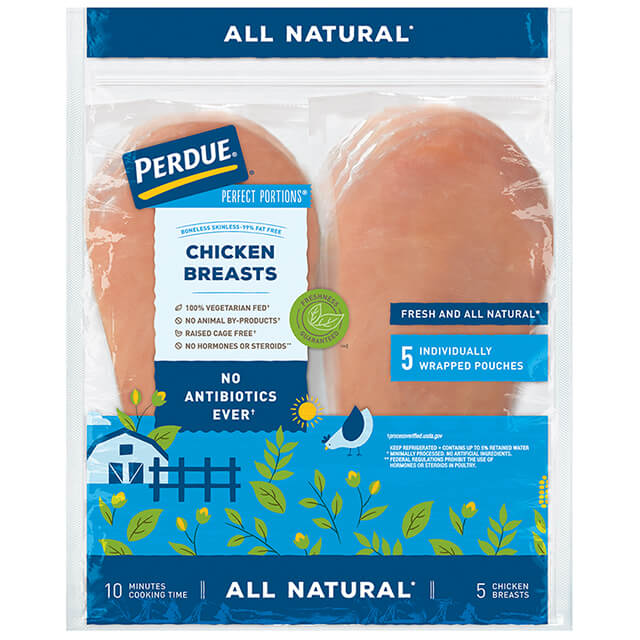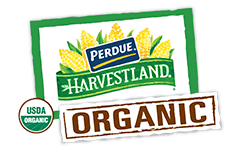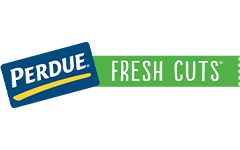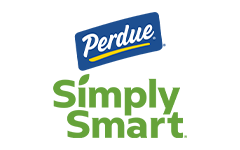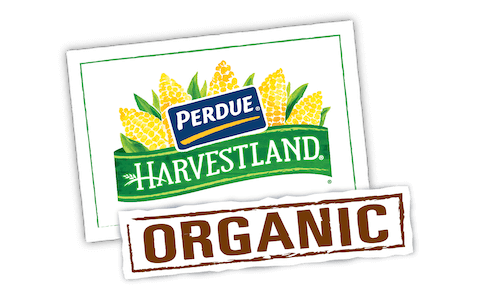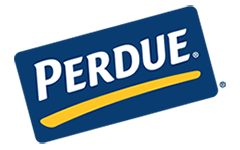 Made With:
PERDUE® PERFECT PORTIONS® Boneless Skinless Chicken Breast All Natural (1.5 lbs.)
PREP TIME: 10min COOK TIME: 15min
Serves 4


Ingredients
1 ( 7.5-ounce) package cream cheese, room temperature
1 cup chicken stock (or reserved pasta water), divided
1/4 cup grated parmesan cheese
1/2 cup chopped cooked ham
Step 1
Whisk the cream cheese, eggs and 1/2 cup chicken stock or pasta water together in a large bowl until smooth and lump free. Add the parmesan and set aside.
Step 2
In a skillet, heat the olive oil over medium high heat. Add the PERDUE® PERFECT PORTIONS® Chicken and season with salt and pepper. Sauté until browned and cooked through, about 3 to 4 minutes per side. Chicken is done when a meat thermometer inserted in the center reaches 170°F. Transfer to a plate and cover to keep warm.
Step 3
To the same skillet, add the ham and sauté for 1 to 2 minutes. Pour the cream cheese mixture into the pan while stirring. Continue to stir gently for another minute while adding the chicken stock (1/4 cup at a time) until eggs have cooked and sauce has thickened. Add the cooked pasta to the sauce and toss to combine well.
Step 4
Plate the chicken over the pasta and spoon a bit of the sauce over the chicken.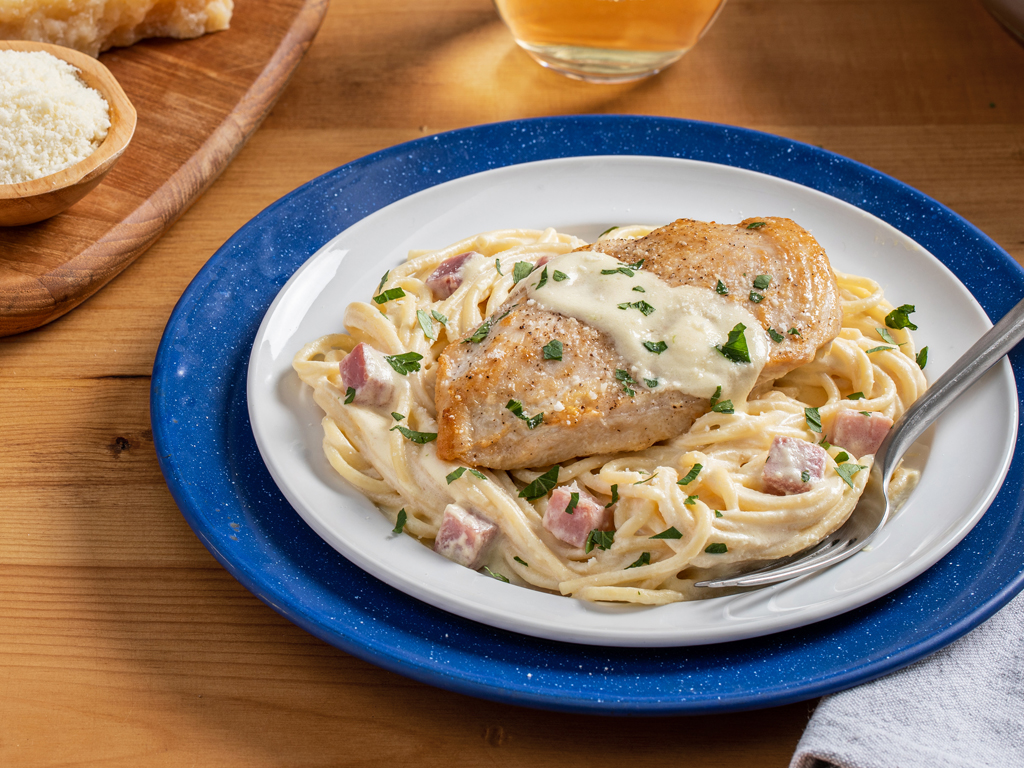 Updated Chicken Carbonara
Add Your Comment