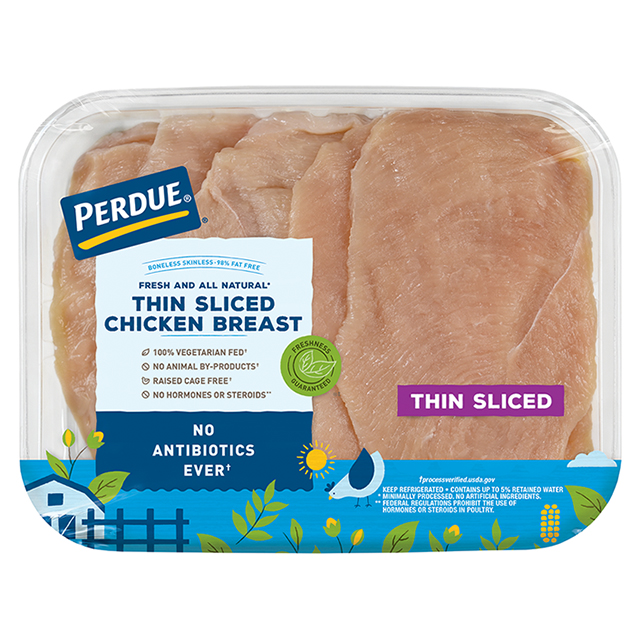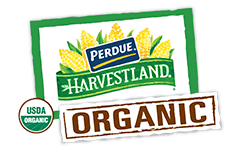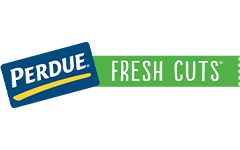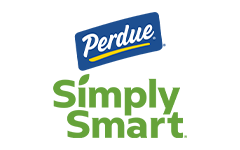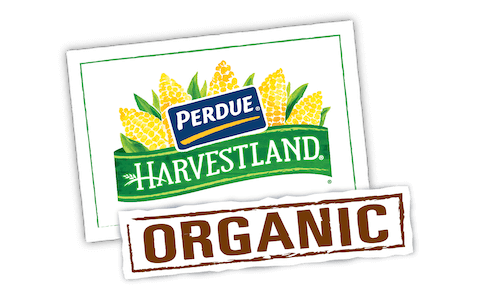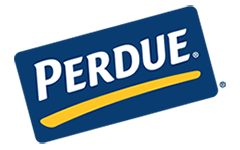 Made With:
PERDUE® Thin Sliced Boneless Skinless Chicken Breasts
PREP TIME: 5min COOK TIME: 15min
Serves 4


Ingredients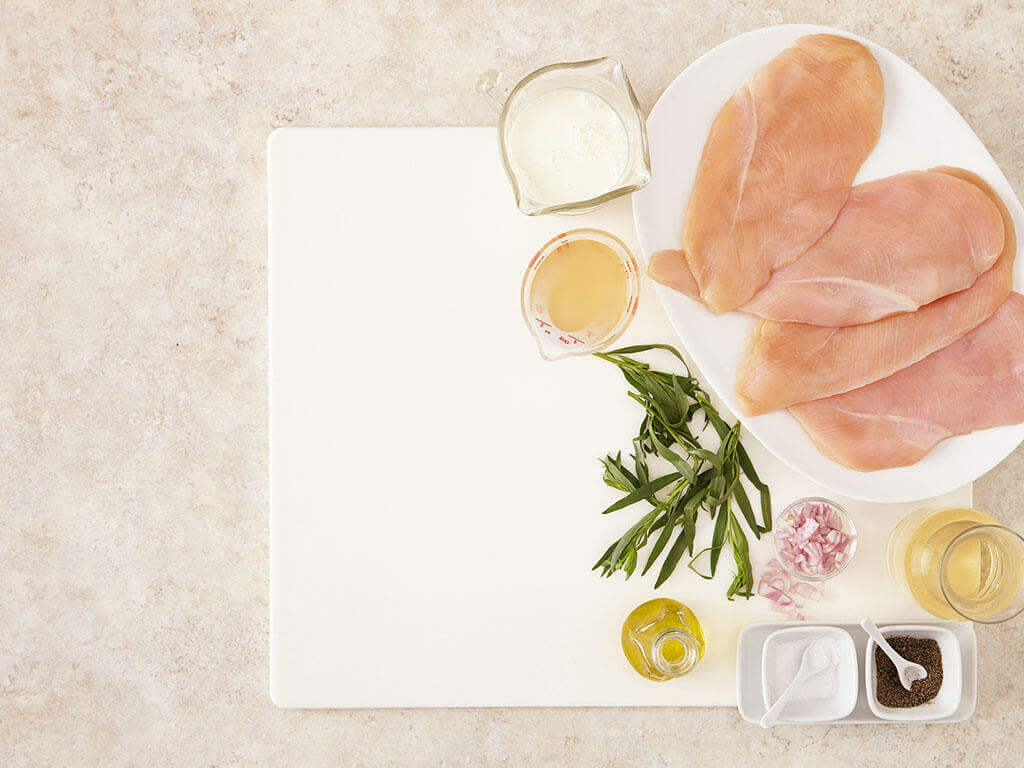 1 tbsp. fresh tarragon, plus more for garnish
Step 1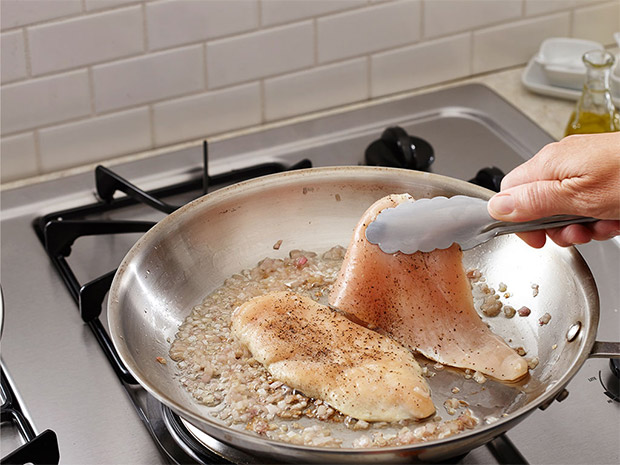 Saute
Season the chicken with salt and pepper. Heat olive oil in a large skillet over medium-high heat. Add the chicken and sauté for 3 to 4 minutes. Add the shallots and sauté for 1 minute.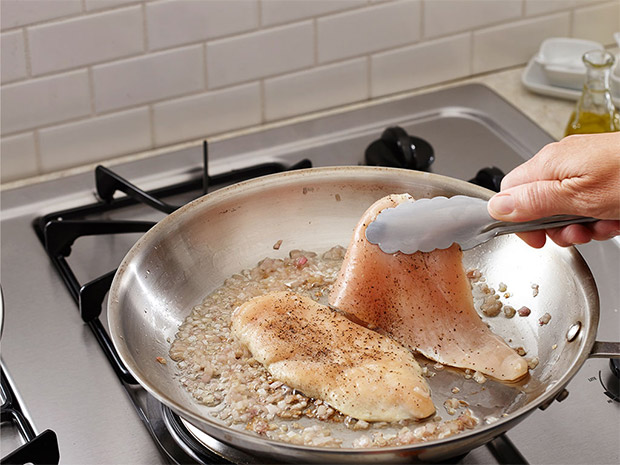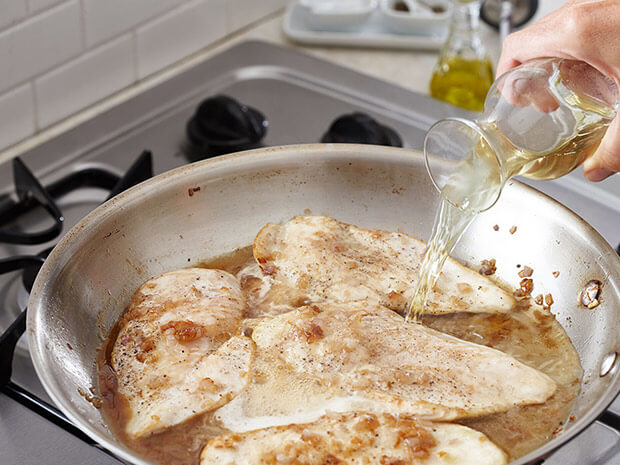 Step 2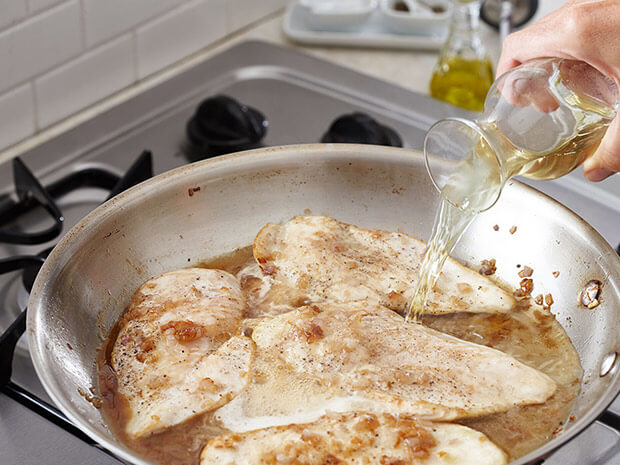 Simmer
Turn the breasts over and add the white wine. Place the lid on the skillet, turn the heat down to low and simmer for another 5 minutes until the chicken is done, which is when it feels firm to the touch and a meat thermometer inserted in the center reaches 170°F.
Step 3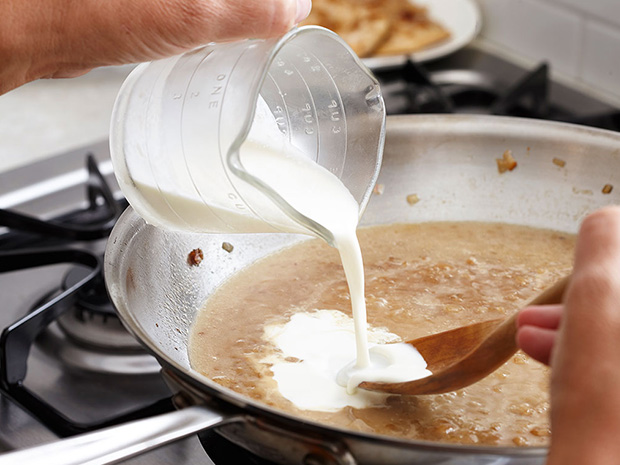 Boil
Transfer the chicken breasts to plates. Bring the liquid to a boil; add the chicken stock, cream and fresh tarragon. Simmer for 2 to 3 minutes until sauce has slightly thickened.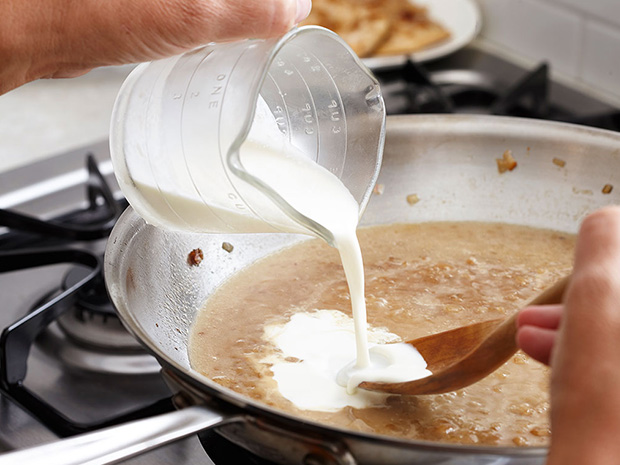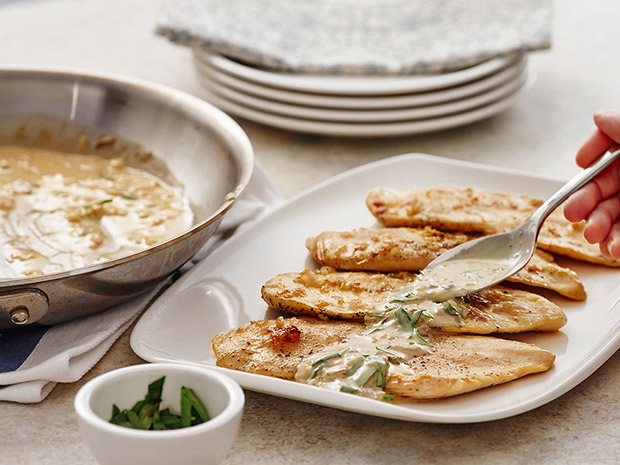 Step 4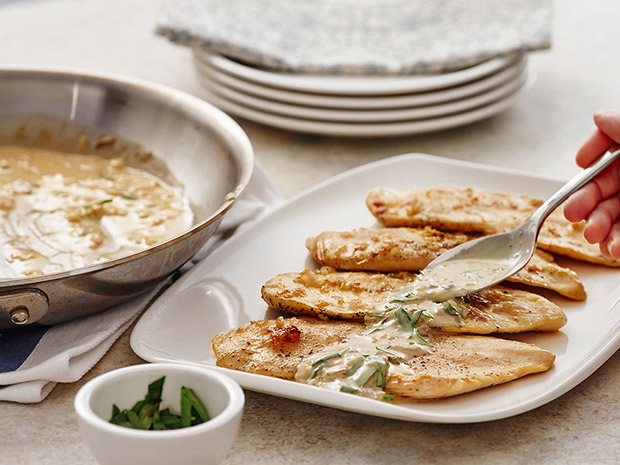 Serve
Pour the sauce over the chicken and give a final scattering of tarragon to serve.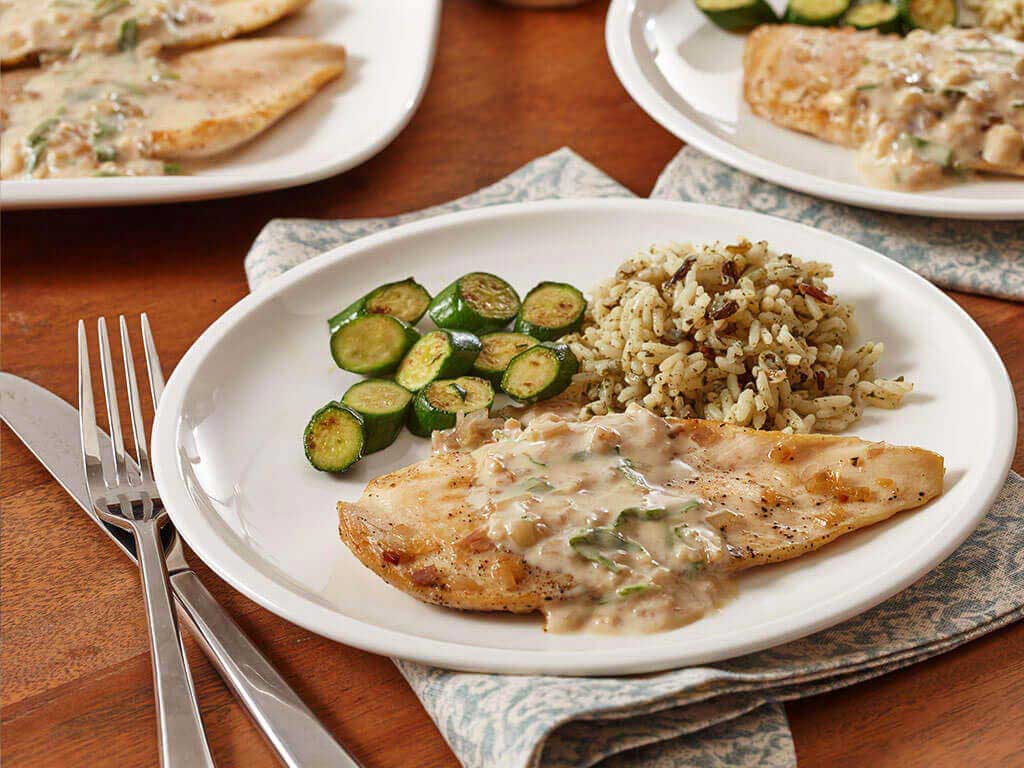 Tarragon Chicken With White Wine Sauce
Add Your Comment