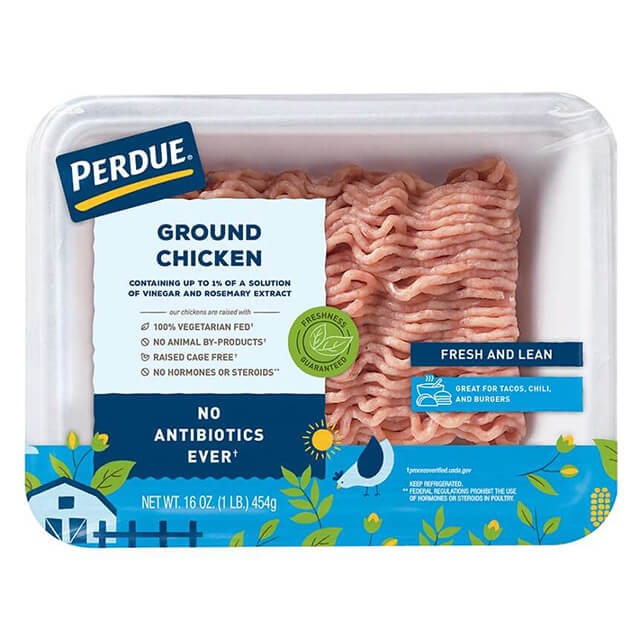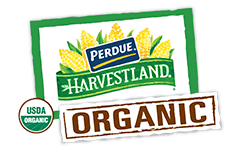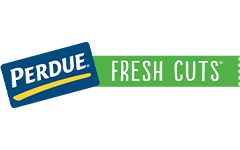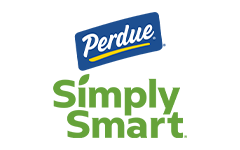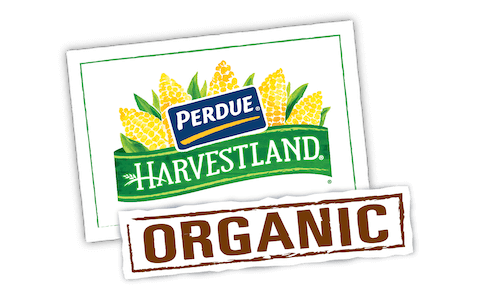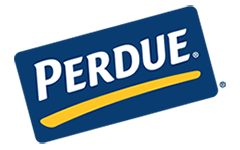 Made With:
PERDUE® Fresh Ground Chicken (1 lb.)
PREP TIME: 0min COOK TIME: 45min
Serves 4


Ingredients
1 can (6 oz.) tomato puree or paste
4 medium sized red, green or yellow peppers
Step 1
Heat the oil in a pan; add garlic, onion, ginger and ground chicken or turkey; cook until meat is cooked through and white in color; add tomato paste, water and soy sauce.
Step 2
Cook for 10 minutes over medium heat.
Step 3
Cut the tops off of the peppers; remove the seeds and the white inner fleshy parts (veins).
Step 4
Stuff each pepper with the cooked chicken or turkey mixture, sprinkle stuffed peppers with Parmesan cheese and bake at 325°F, until they are brown or the cheese melts.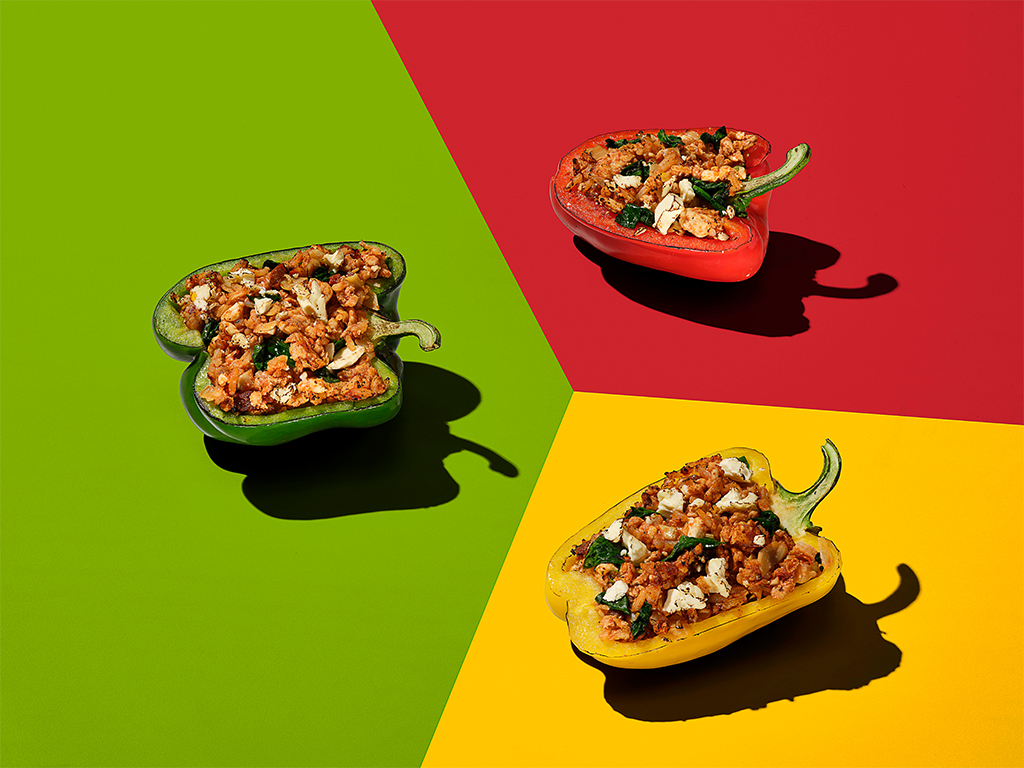 Stuffed Peppers
Add Your Comment