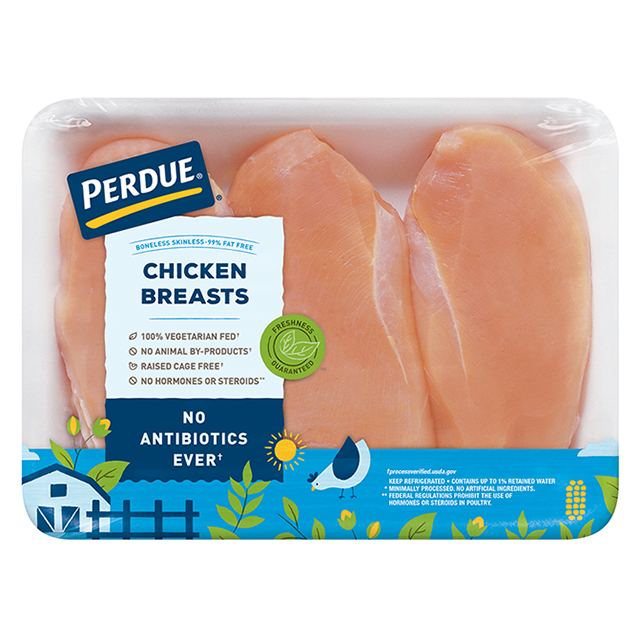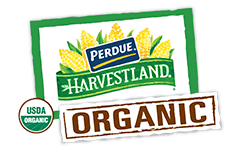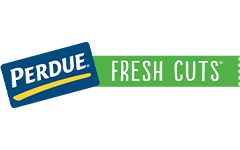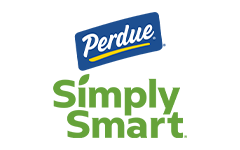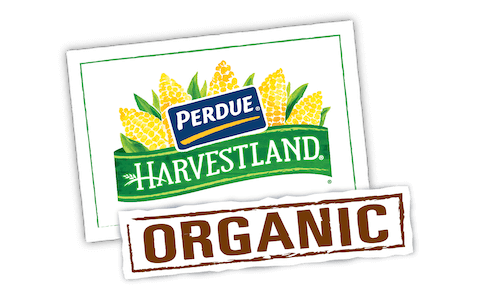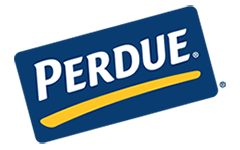 Made With:
PERDUE® Fresh Boneless Skinless Chicken Breasts
PREP TIME: 0min COOK TIME: 40min
Serves 30


Ingredients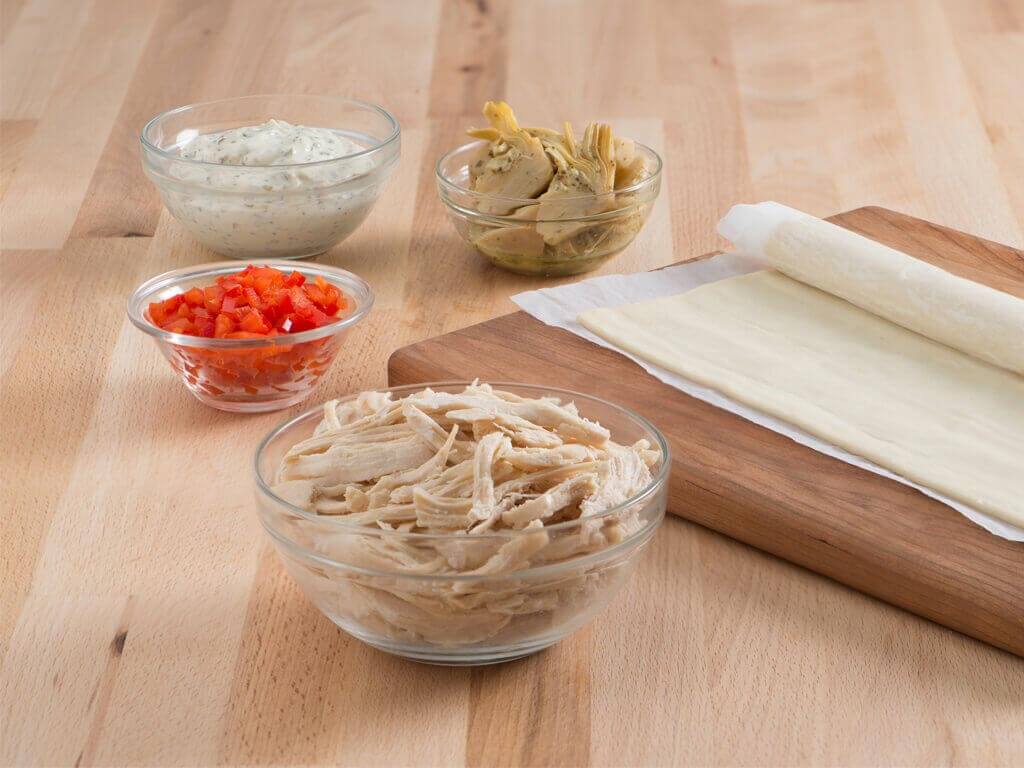 1 cup artichoke hearts, chopped
1/2 cup red peppers, finely chopped
2 sheets puff pastry, about 12x10-inch
Step 1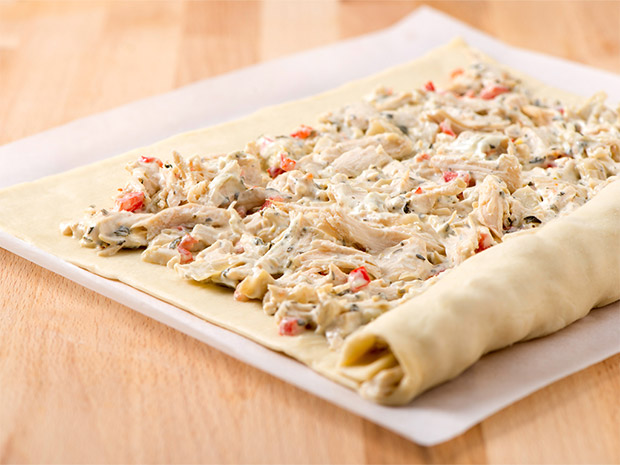 Combine
Preheat the oven to 400°F. Toss cooked and shredded chicken with the artichoke hearts and red peppers; stir in the spinach dip.

TIP
TIP: Lighten up this recipe by using low-fat spinach dip.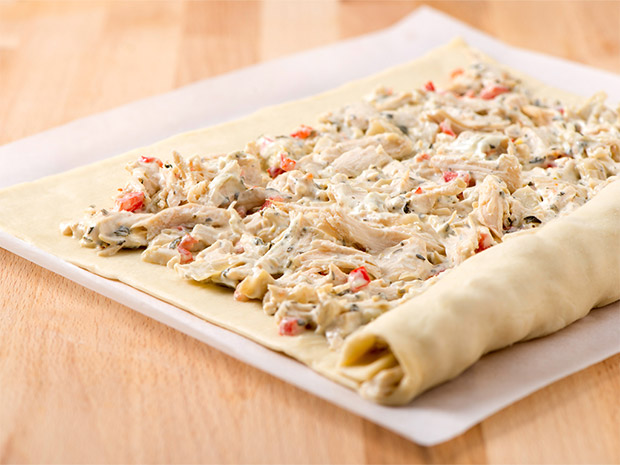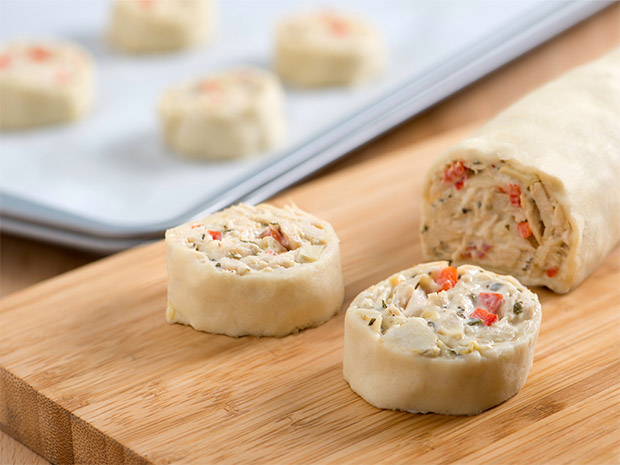 Step 2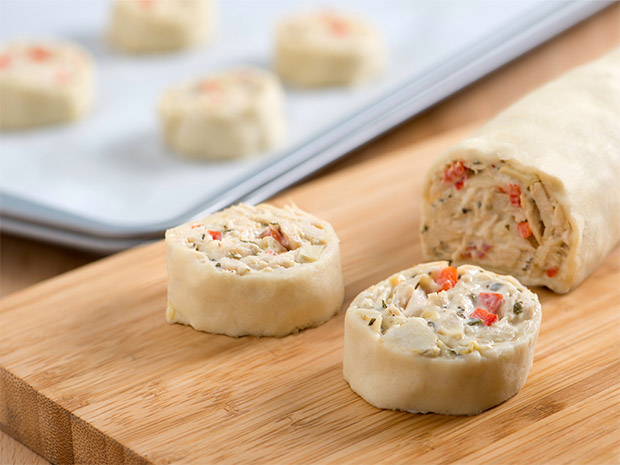 Bake
Divide the chicken mixture between the two sheets of puff pastry; spread to the edges in an even layer. Roll into a log. Cut each log into 15 rounds. Arrange the rounds on a parchment-lined baking sheet.

TIP
TIP: Pie pastry is a great substitute for puff pastry.
Step 3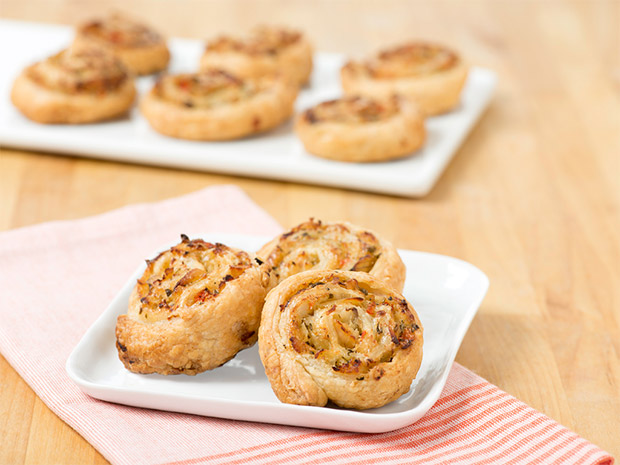 Serve
Bake for 20 to 25 minutes or until the pastry is golden. Cool for 5 minutes before serving.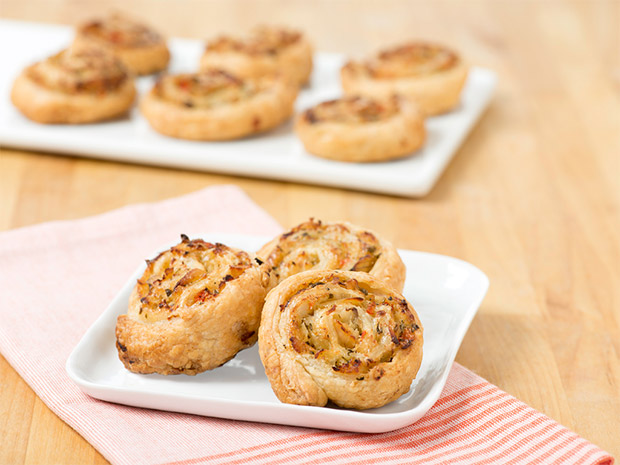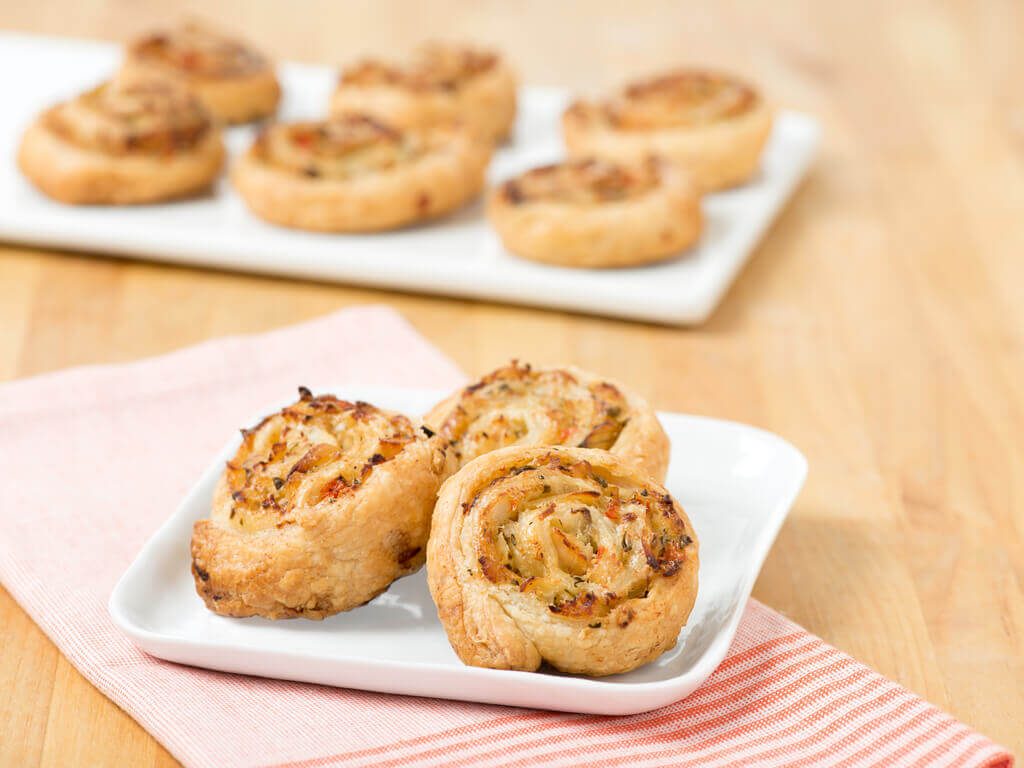 Spinach Artichoke Chicken Swirls
Add Your Comment