PREP TIME: 0min COOK TIME: 20min
Serves 4


Step 1
In a medium bowl, combine cream cheese, Cheddar cheese and scallions. Set aside.
Step 2
Lay four flour tortillas out on a clean, flat surface. Divide the cheese mixture among the four tortillas, spreading onto half of each tortilla. Spread 1 tablespoon of salsa evenly over the other half leaving a slight border. Place a quarter of the chicken strips onto cheese side of each tortilla. Fold each in half to enclose filling and chicken.
Step 3
Place a teaspoon of oil in a 12 inch non-stick skillet and heat over medium-high heat; place 2 filled quesadillas in skillet and cook 1 1/2 minutes or until slightly golden. Flip over and continue cooking up to 2 minutes or until slightly golden and filling is heated thoroughly. Remove from skillet and place on baking sheet. Keep warm. Repeat with remaining filled, folded tortillas.
Step 4
To serve, place quesadillas on a cutting board and cut each into 3-4 wedges and serve immediately while hot. Sprinkle with extra sliced scallion over top to garnish, if desired. Serve with extra salsa.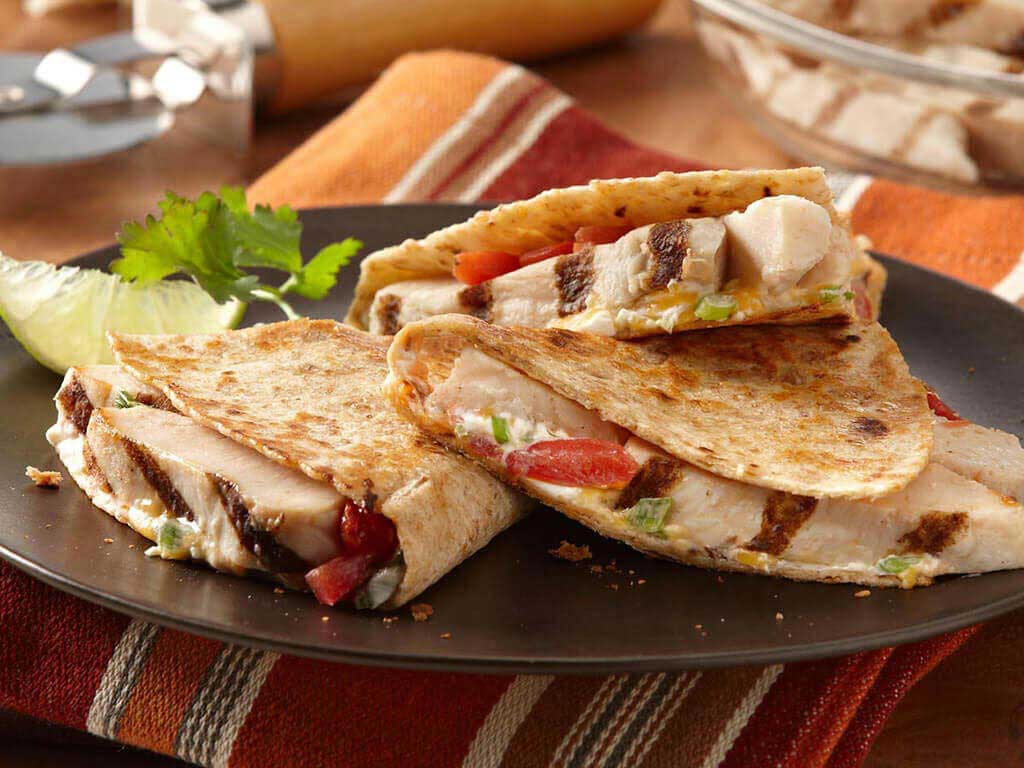 Sonoran Quesadillas
Add Your Comment