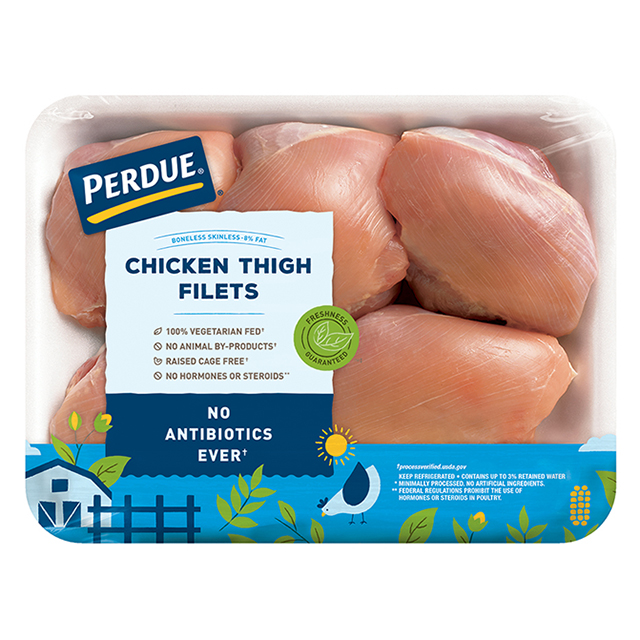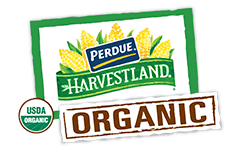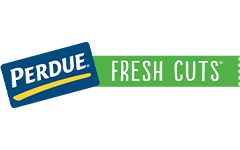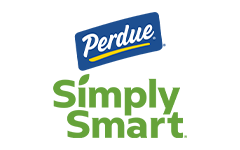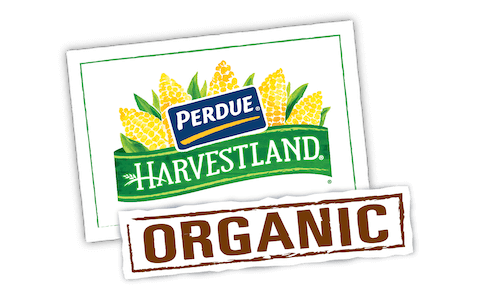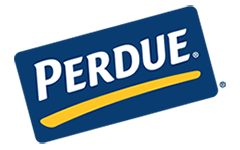 Made With:
PERDUE® Fresh Boneless Skinless Chicken Thighs
PREP TIME: 10min COOK TIME: 30min
Serves 5


Ingredients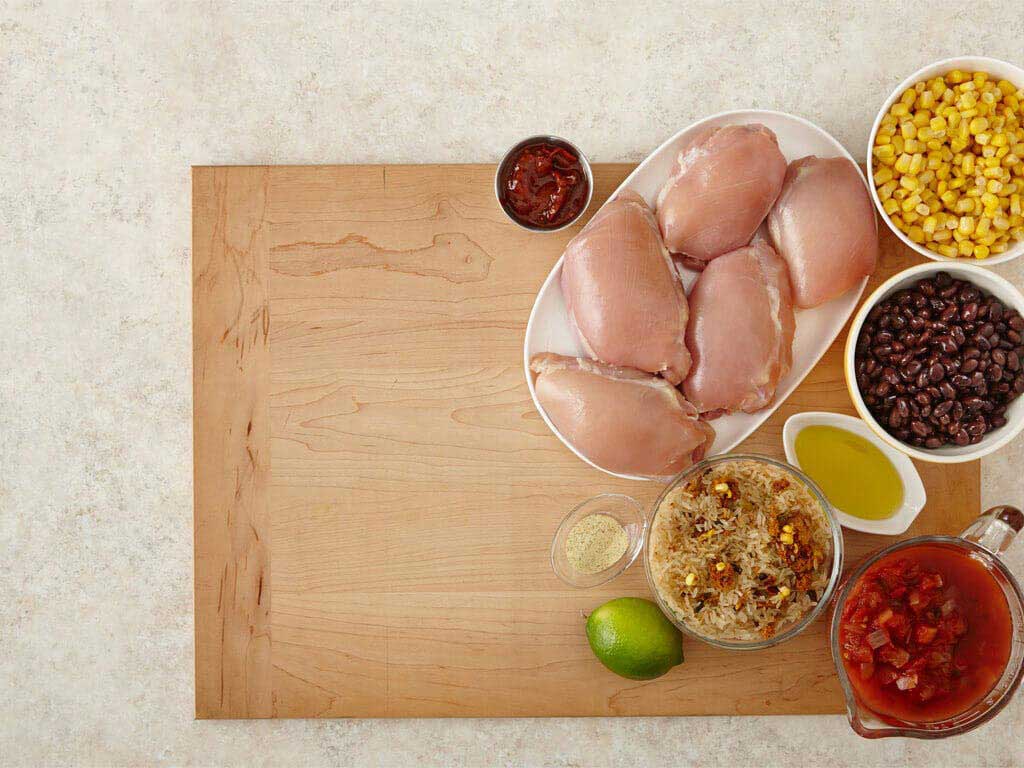 3 tbsp. Extra Virgin Olive Oil, divided
1 tsp. Adobo All-Purpose Seasoning with Pepper
1 jar Pico de Gallo Salsa
3 tbsp. Chipotle Peppers in Adobo Sauce, chopped with sauce, about 3 peppers
1 can Low Sodium Black Beans, rinsed and drained
1 can Whole Kernel Corn, drained
Step 1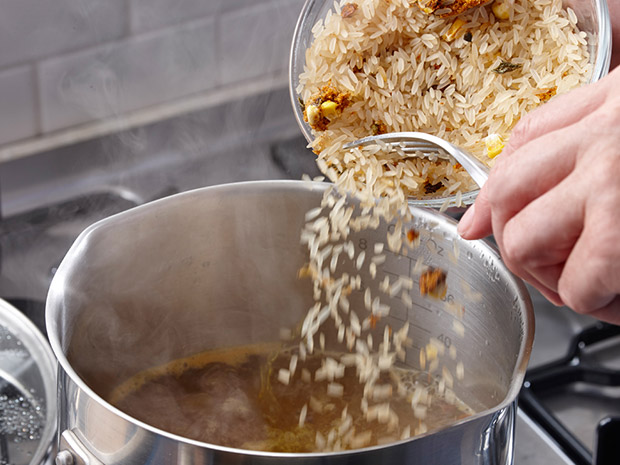 Boil
In a medium saucepan, bring 2 cups of water to a boil. Stir in the rice packet and 1 tablespoon of olive oil. Boil for 60 seconds, cover tightly, and reduce heat to low. Simmer for 25 minutes or until water is absorbed. Remove from heat and fluff with a fork.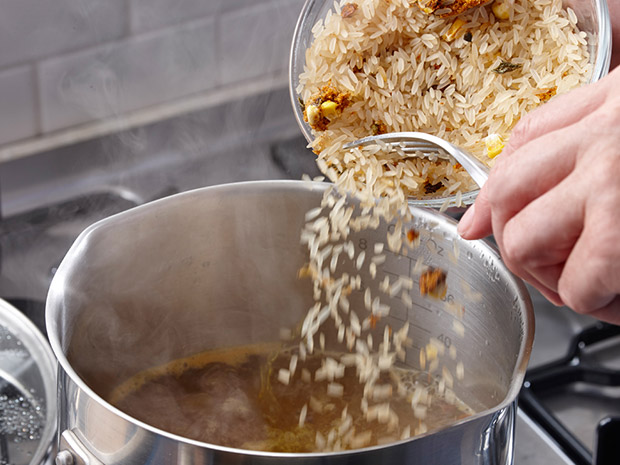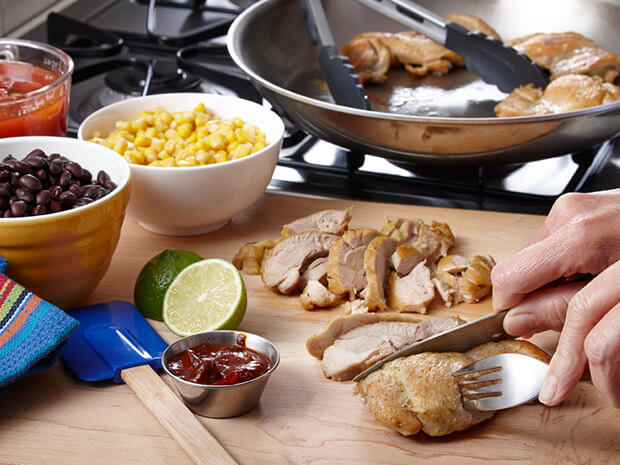 Step 2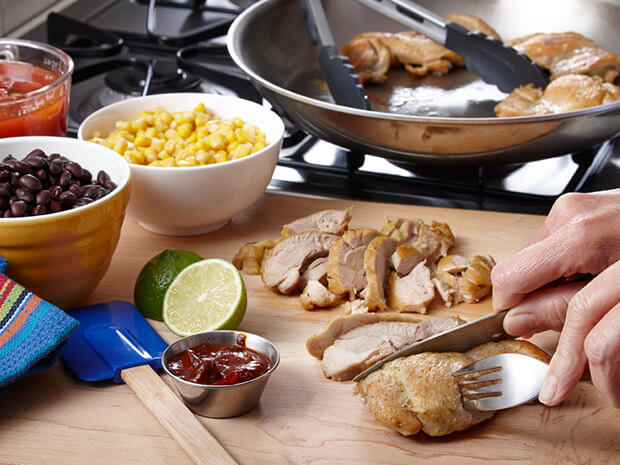 Saute
Season chicken with GOYA® Adobo seasonings. In a large skillet, heat the remaining 2 tablespoons of olive oil over medium-high heat. Sauté chicken thighs for 6 to 8 minutes per side, until cook thoroughly. Chicken is done when a meat thermometer inserted in the center reaches 170°F. Transfer chicken to a cutting board and let rest for 2 to 3 minutes. Slice into strips.
Step 3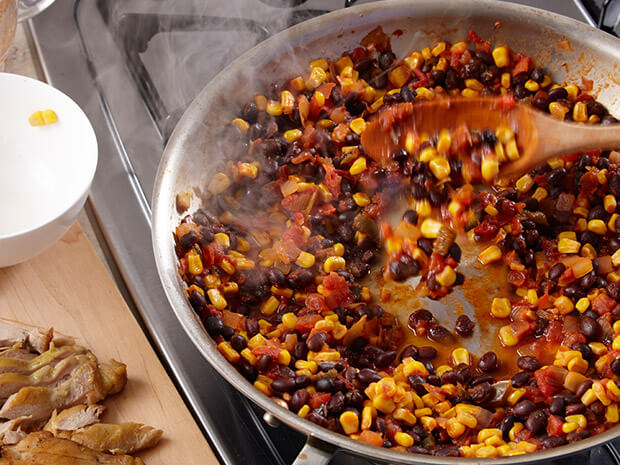 Simmer
To the same skillet, add the salsa and chipotle peppers, simmer for 1 to 2 minutes, stirring to get up all the brown bits from the chicken. Add the black beans and corn. Simmer for 2 to 3 minutes to heat through. Remove from heat and add in the lime juice.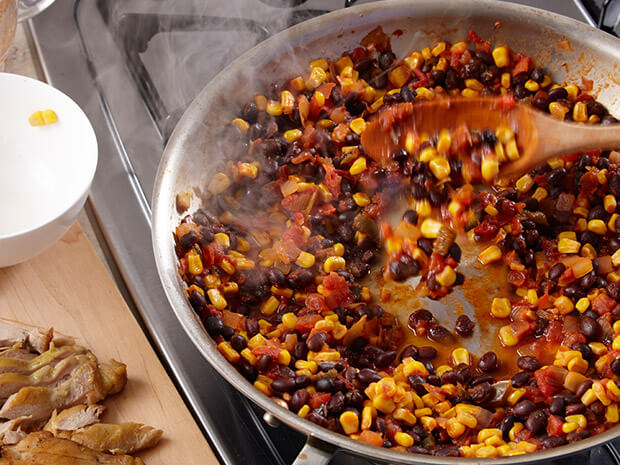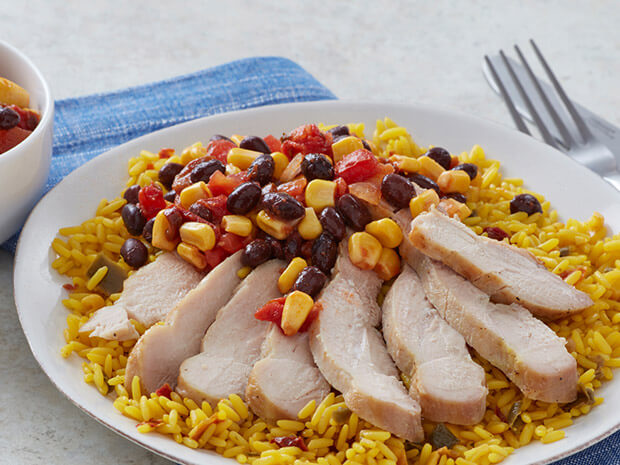 Step 4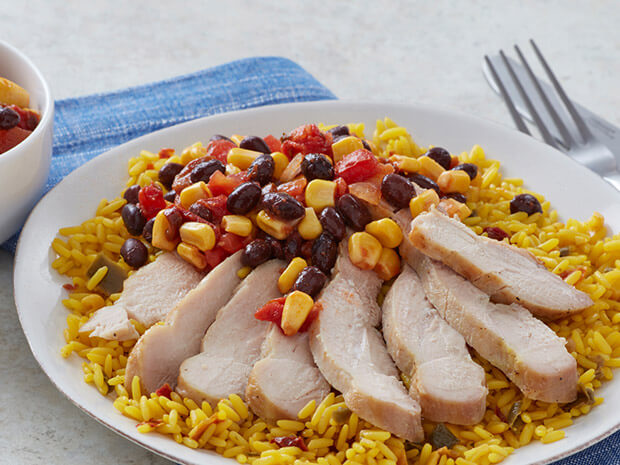 Serve
Serve sliced chicken on rice and top with corn salsa. Serve with tortilla chips and extra salsa.

TIP
TIP: To adjust the heat level, just add more or less Chipotle Peppers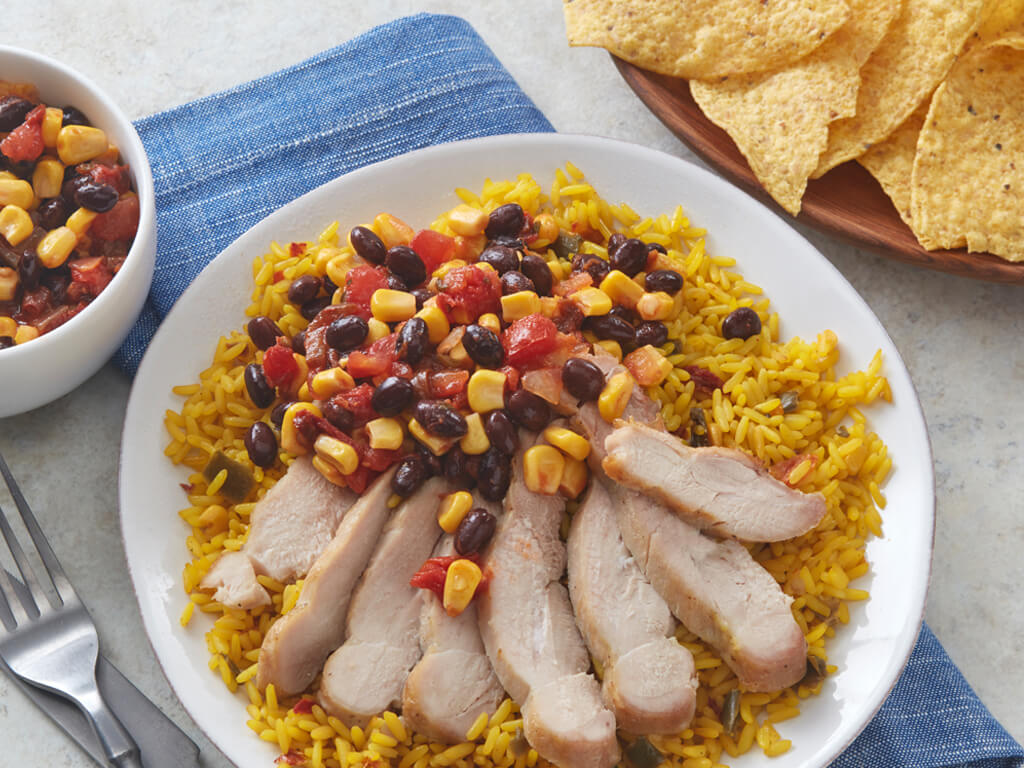 Skillet Chicken With Chipotle Corn Salsa
Add Your Comment