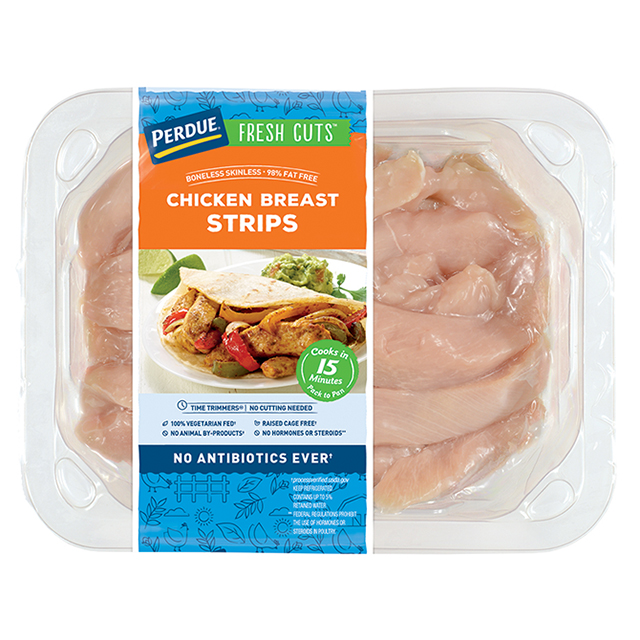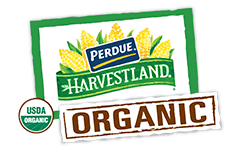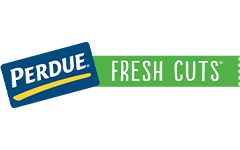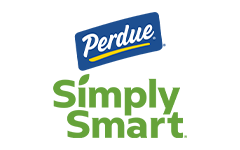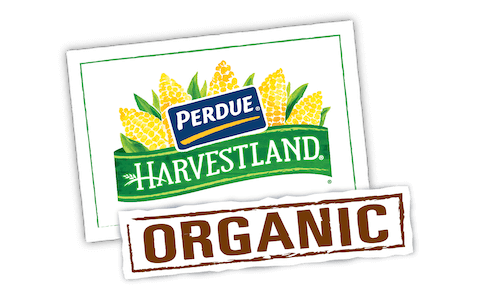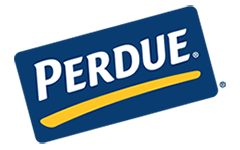 Made With:
PERDUE® FRESH CUTS® Fresh Boneless Skinless Chicken Breast Strips
PREP TIME: 2hr 10min COOK TIME: 25min
Serves 4


Ingredients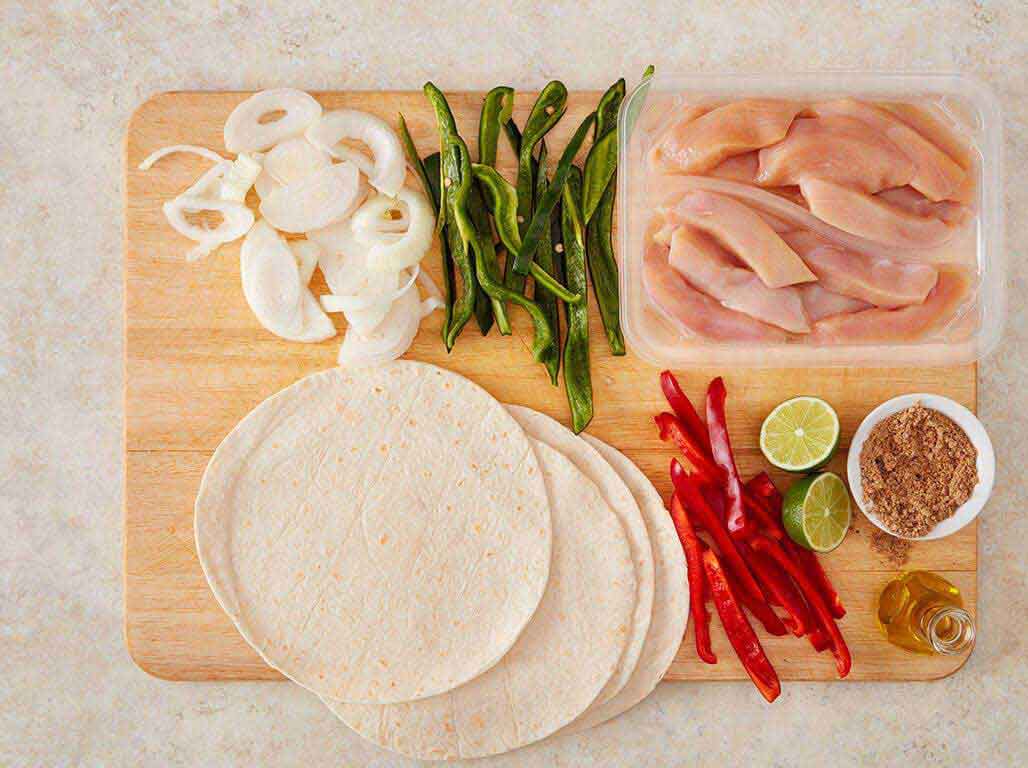 4 tbsp. olive oil, divided
3 tbsp. dried fajita seasoning
2 limes, divided plus more for serving
1 large red bell pepper, sliced into 1/2 inch strips
1 large poblano pepper, sliced into 1/2 inch strips
1 large sweet onion, sliced into 1/2 inch slices
4 (6-inch) flour tortillas
Avocado slices or guacamole, for serving
Pico de gallo, for serving
Shredded cheddar cheese, for serving
Step 1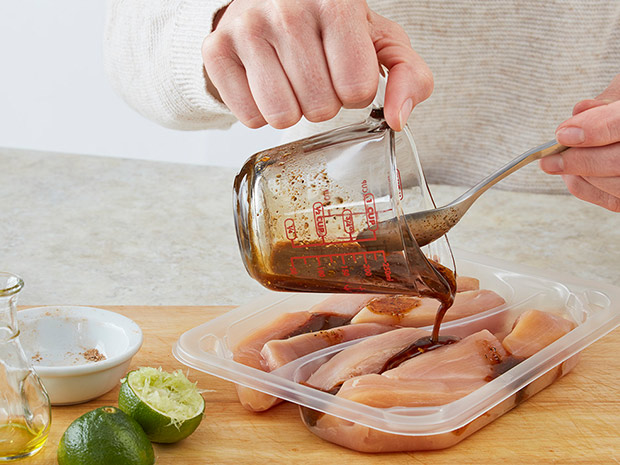 Marinate
In a glass measuring cup, stir together 3 tablespoons of the olive oil, the fajita seasoning and the juice of 1 lime. Pour the marinade over the chicken right in the packaging tray. Marinate the chicken in the refrigerator for 2 to 24 hours.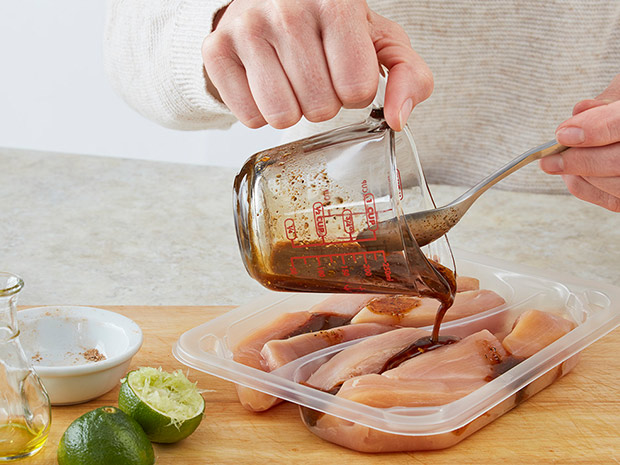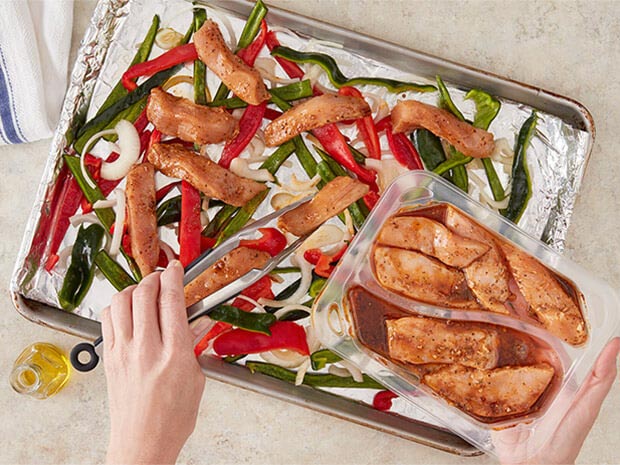 Step 2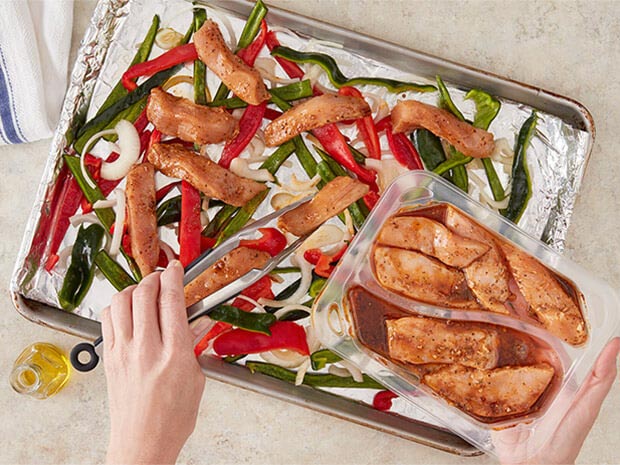 Spread
Preheat your oven to 400°F. Spray a foil-lined sheet pan with cooking spray. Spread the sliced vegetables in a single layer on the sheet pan and drizzle with the remaining 1 tablespoon of olive oil. Remove the chicken from the marinade and place it on top of the vegetables.
Step 3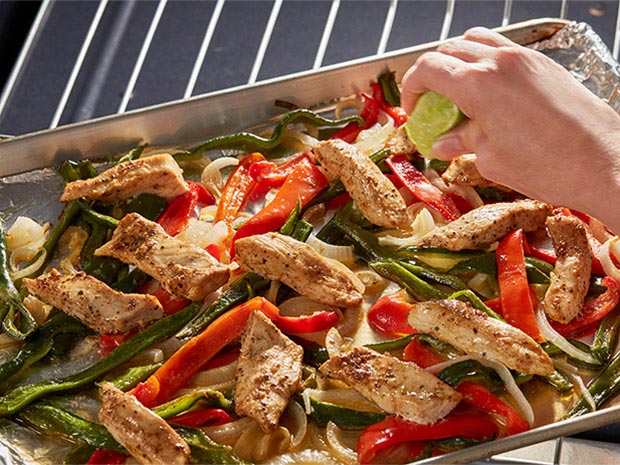 Roast
Roast the chicken and vegetables for 20 to 25 minutes, until the chicken is cooked through and vegetables are tender. Toss after about 10 minutes for even cooking. The chicken is done when a meat thermometer inserted in the center reaches 170°F. Remove the sheet pan from the oven and squeeze the juice of the remaining 1 lime over the chicken and vegetables. Toss to coat them in the juice. Wrap the tortillas in foil and warm them in the oven with the sheet pan fajitas for the last 5 minutes of cooking time.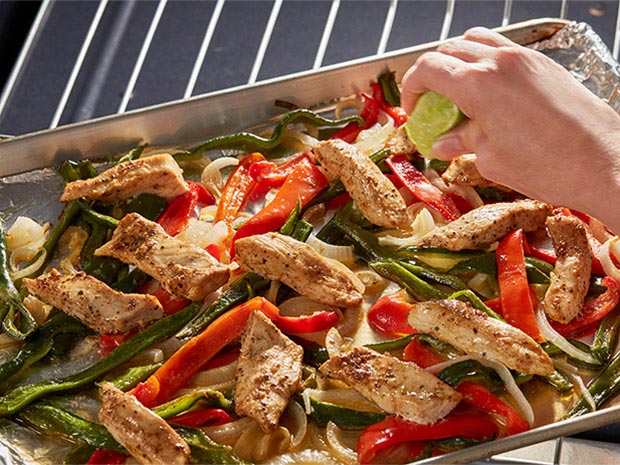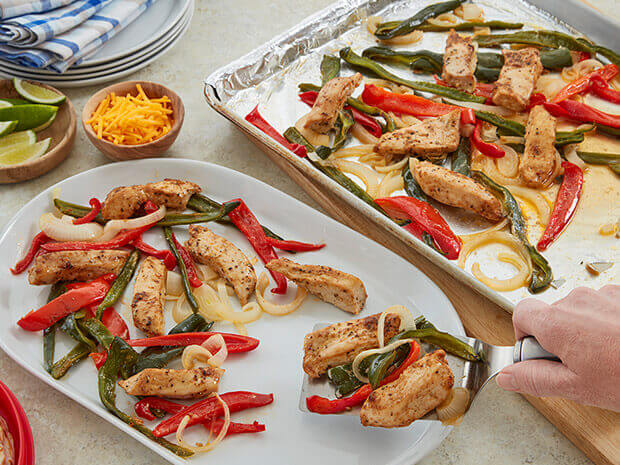 Step 4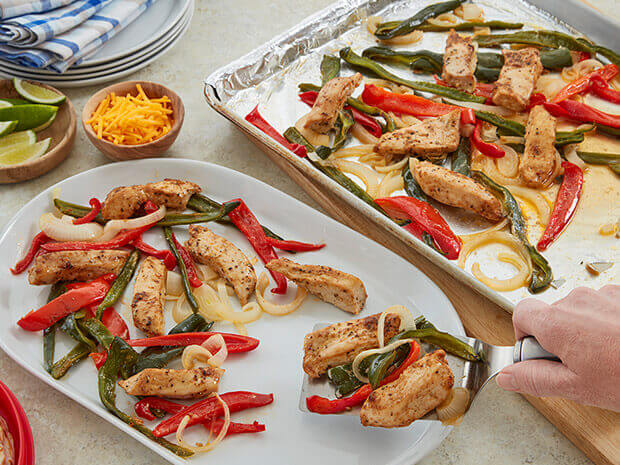 Serve
Place the tortillas in a tortilla warmer to keep them warm. Transfer the Sheet Pan Chili-Lime Chicken Fajitas to a serving platter. Fill the warm tortillas with the chili-lime chicken and vegetables. Top them with any desired toppings. Serve with a glass of fruity sangria.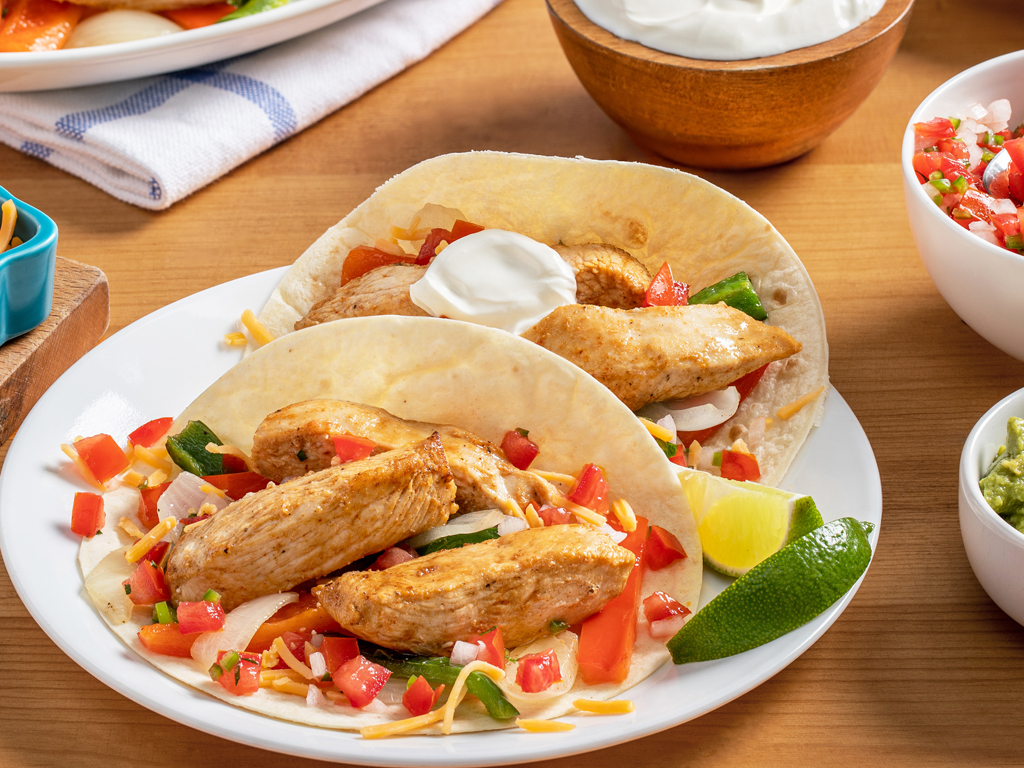 Sheet Pan Chili-Lime Chicken Fajitas
Add Your Comment