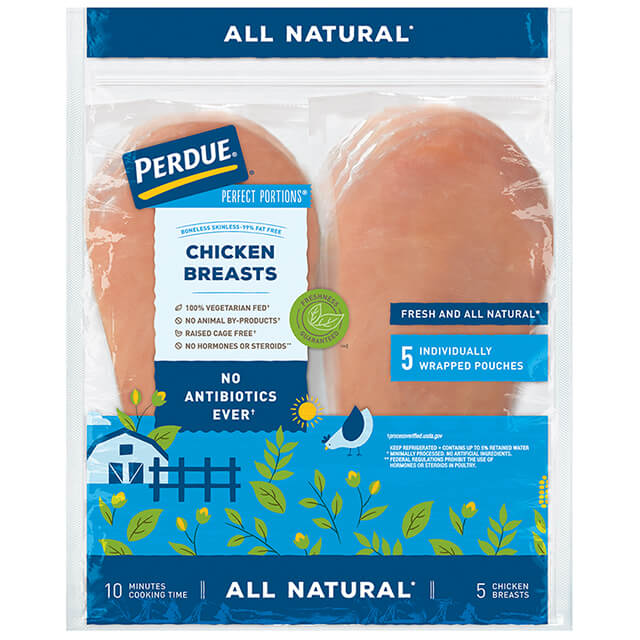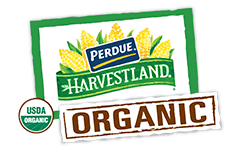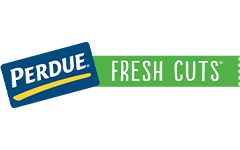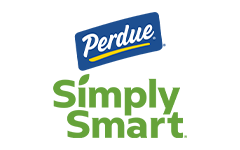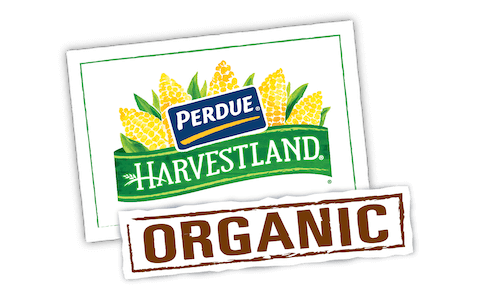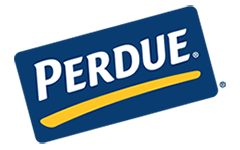 Made With:
PERDUE® PERFECT PORTIONS® Boneless Skinless Chicken Breast All Natural (1.5 lbs.)
PREP TIME: 10min COOK TIME: 15min
Serves 4


Ingredients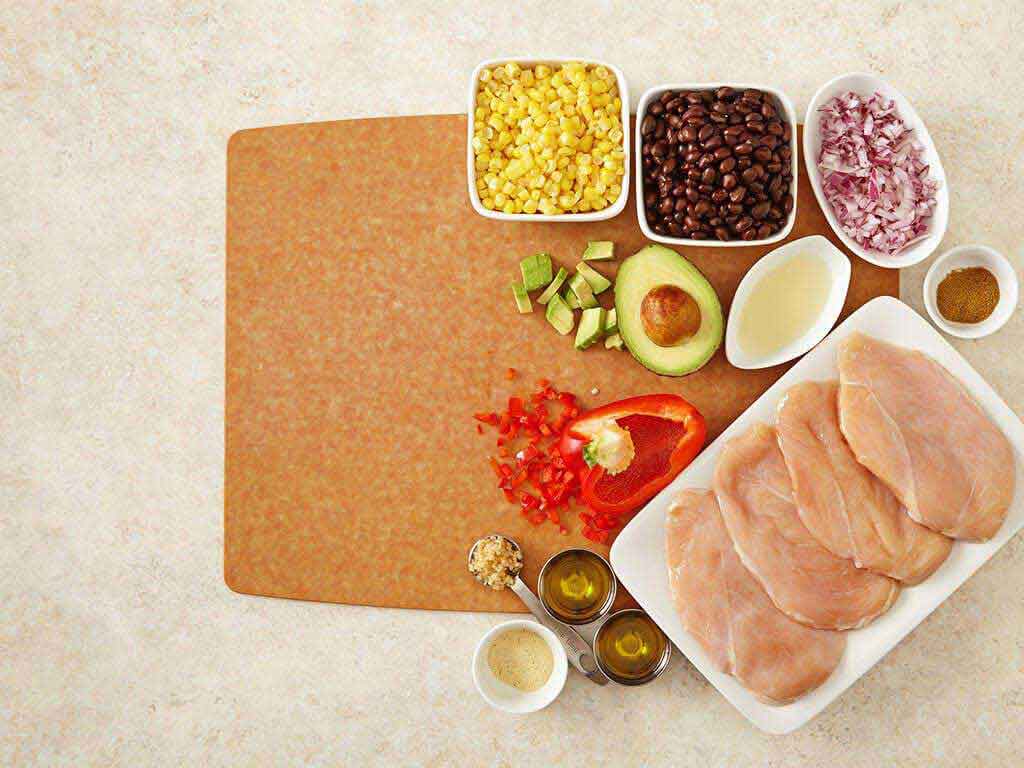 2 tbsp. extra virgin olive oil, divided
adobo all-purpose seasoning with pepper, to taste
1/2 red onion diced small (about 3/4 cup)
1/2 red bell pepper diced small (about 1/2 cup)
1 tsp. minced garlic or 1 clove finely chopped fresh garlic
1 can black beans, drained and rinsed (15.5 ounces)
1/2 can whole kernel corn (about 3/4 cup)
1 avocado diced small (about 1 cup)
2 tbsp. roughly chopped fresh cilantro
Step 1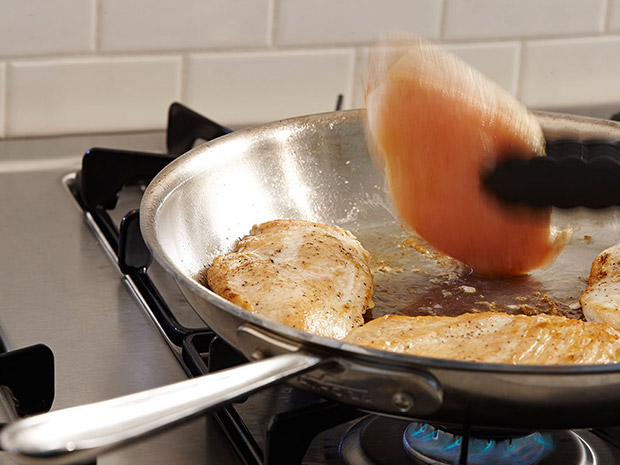 Brown
Heat 1 tablespoon of oil in a large skillet over medium-high heat. Season the chicken with Adobo. Add the breasts to the pan. Brown the chicken for 3 to 4 minutes per side or until the internal temperature reaches 170°F. Transfer the chicken to a plate and tent with foil to keep warm.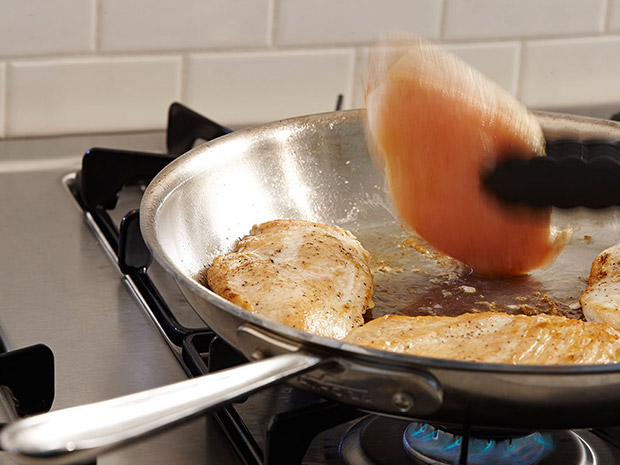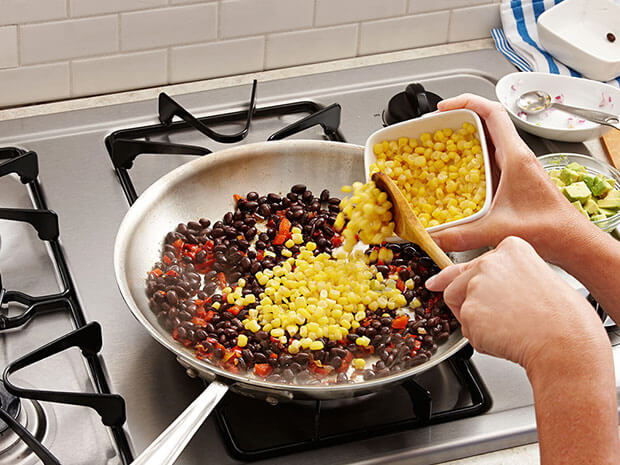 Step 2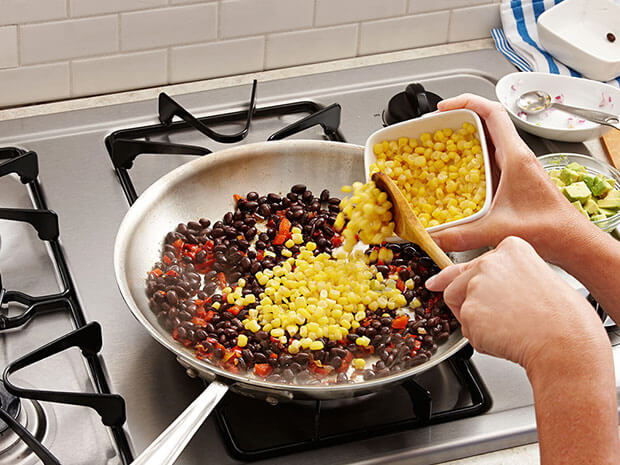 Saute
Heat the remaining oil in a skillet. Add the onions, peppers and garlic. Cook on medium heat just until the onions begin to become translucent, approximately 3 to 4 minutes. Stir in the black beans, corn and cumin. Continue cooking until warmed through, approximately 2 minutes. Remove the pan from heat. Stir in the avocado, lemon juice and cilantro until combined.
Step 3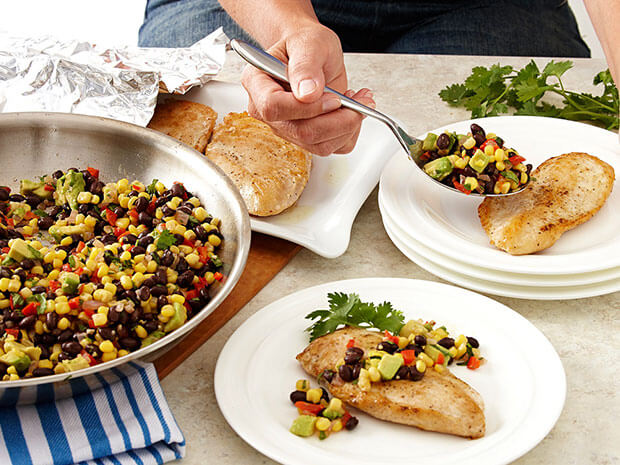 Serve
Serve bean mixture warm atop chicken breasts.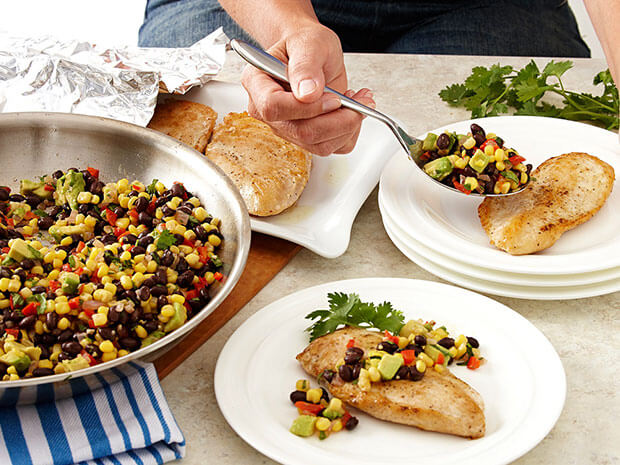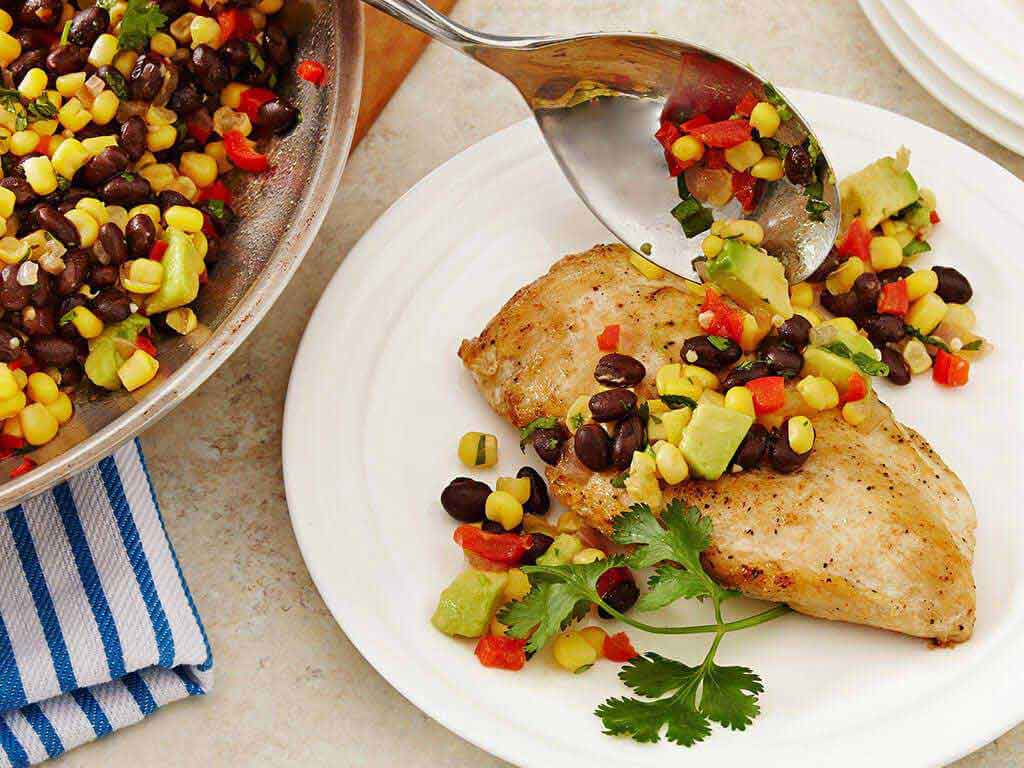 Sautéed Chicken and Black Bean Salsa
Add Your Comment