PREP TIME: 0 min COOK TIME: 15min
Serves 4


Step 1
Place split rolls on a clean, flat surface and spread 1 tablespoon sauce into the inside of one half of each roll. Place one slice of cheese over marinara on each roll.

TIP
TIP: If you do not have a panini maker, prepare paninis in a non-stick pan weighted down with a large, heavy can or foil lined brick and cook following instructions above.
Step 2
In a bowl, combine chicken strips and balsamic dressing. Mix to coat.
Step 3
Place 1/2 cup chickne strips over cheese on bottom half of sandwich. Place top half of roll with cheese on top of chicken strips to create a sandwich.
Step 4
To griddle, place sandwich in a pre-heated panini maker and press closed. Cook about 7-8 minutes until golden and heated through completely. Remove from heat and cute in half to serve. Repeat process for remaining sandwiches.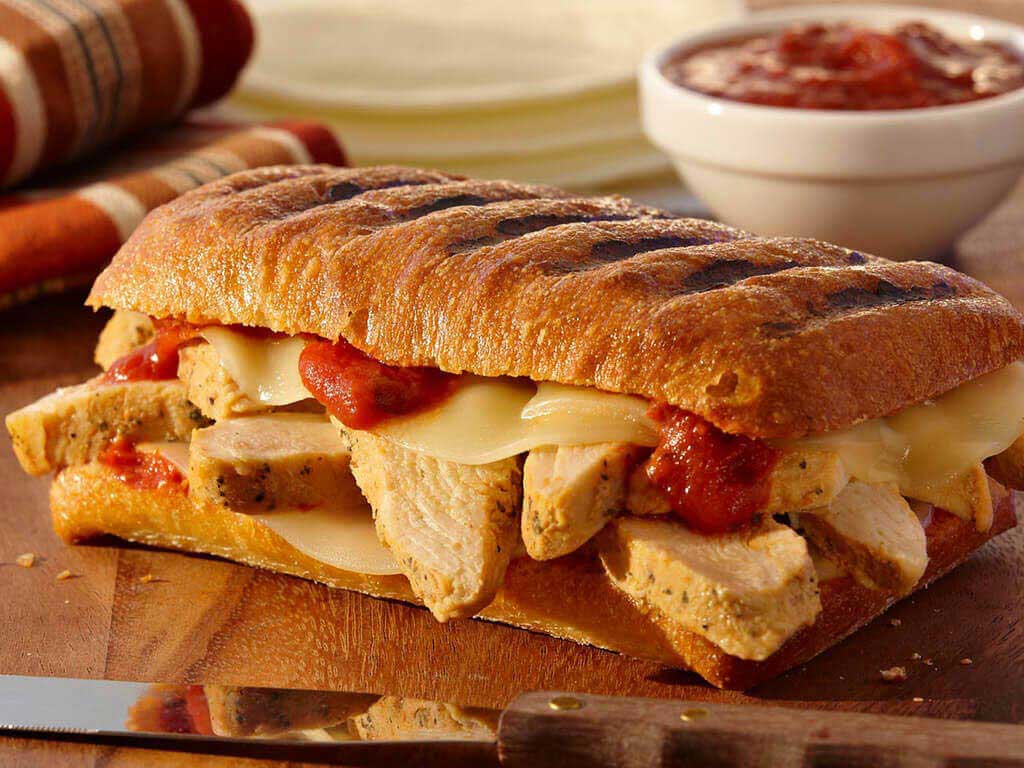 Roasted Garlic Chicken Panini
Add Your Comment