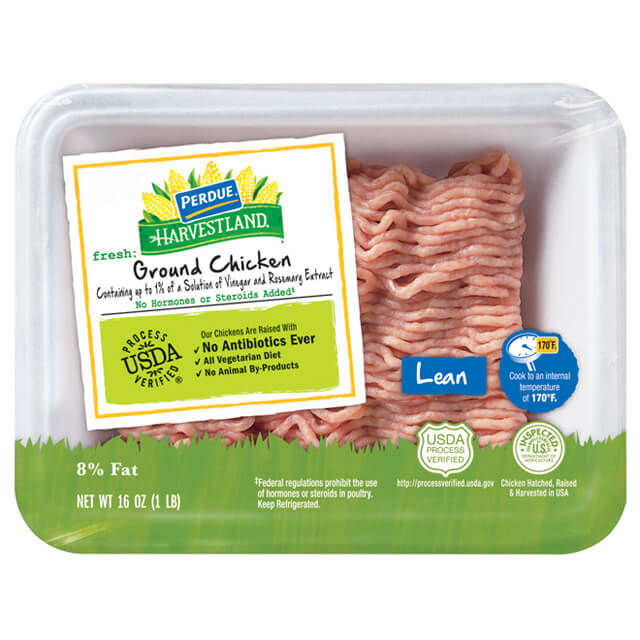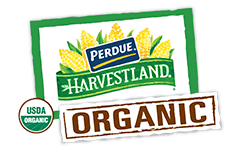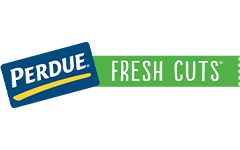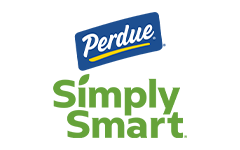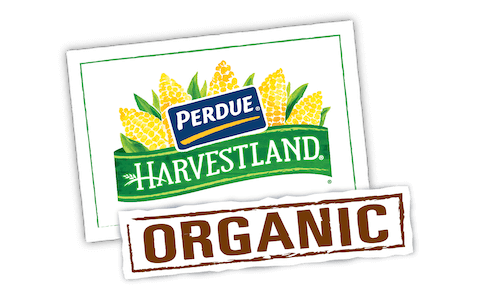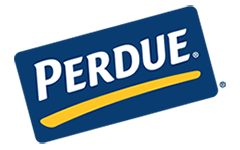 Made With:
PERDUE® HARVESTLAND® Ground Chicken
PREP TIME: 0 min COOK TIME: 55min
Serves 6


Ingredients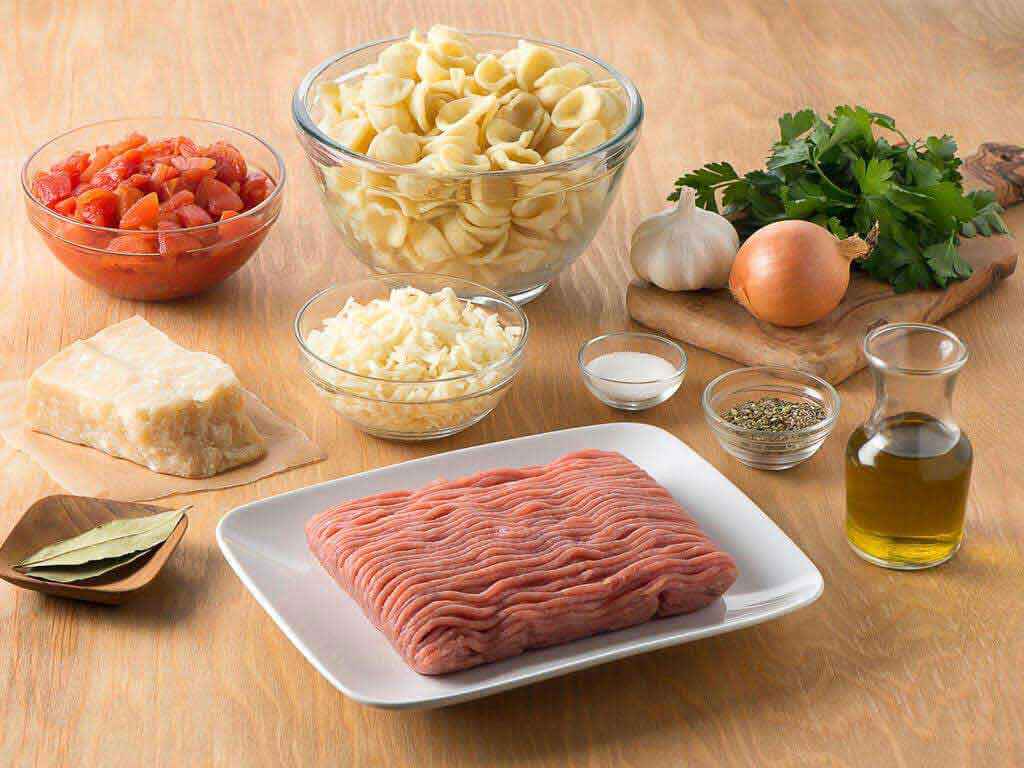 1 tbsp. dried Italian herbs
1 can diced tomatoes (28 ounces)
12 oz. orcchiette pasta, cooked to al dente and drained
1 cup shredded mozzarella cheese
1/4 cup shredded Parmesan cheese
1/4 cup fresh parsley, finely chopped
Step 1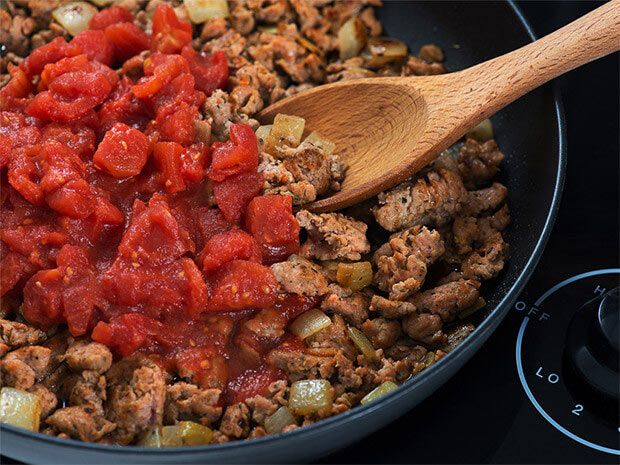 Cook
Heat the oil in a deep, straight-sided skillet set over medium heat. Crumble in the chicken. Cook for 5 minutes or until browned. Add the onion, garlic, herbs and salt. Cook, stirring often, for 5 minutes or until softened. Add the tomatoes and bay leaf; bring to a boil. Simmer, stirring occasionally, for 30 minutes or until reduced.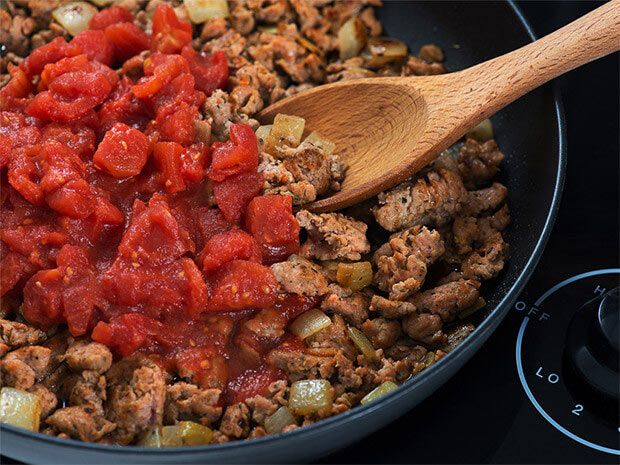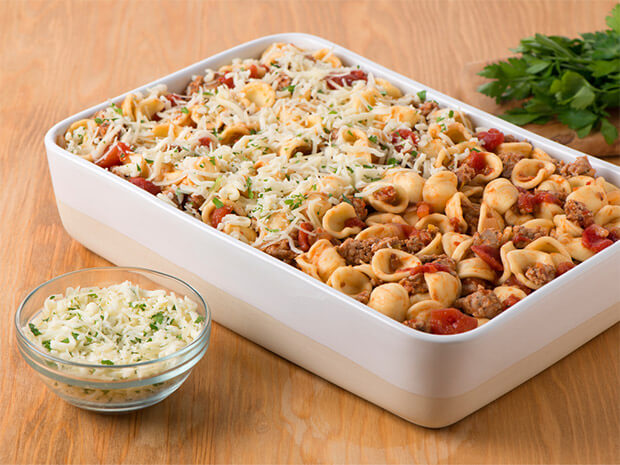 Step 2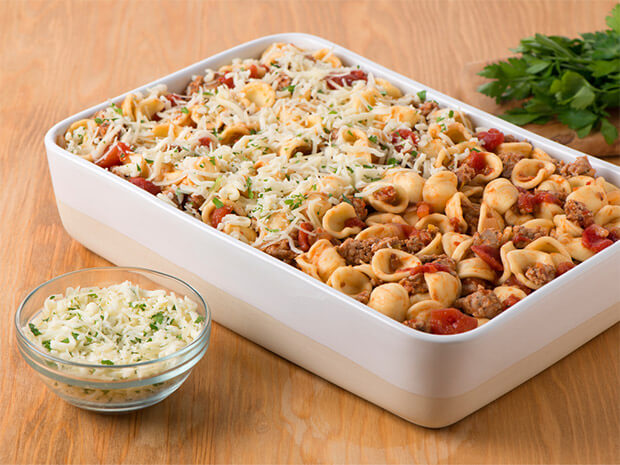 Bake
Toss the cooked orcchiette with the tomato sauce. Transfer to a 9x13-inch casserole dish. Preheat the broiler to high; position the rack to the center of the oven. Toss the mozzarella with the Parmesan cheese and parsley; sprinkle over the pasta. Broil for 5 minutes or until cheese is melted and lightly browned.

TIP
TIP: If you can't find orcchiette pasta, use ziti, penne, elbows or medium shells.
Step 3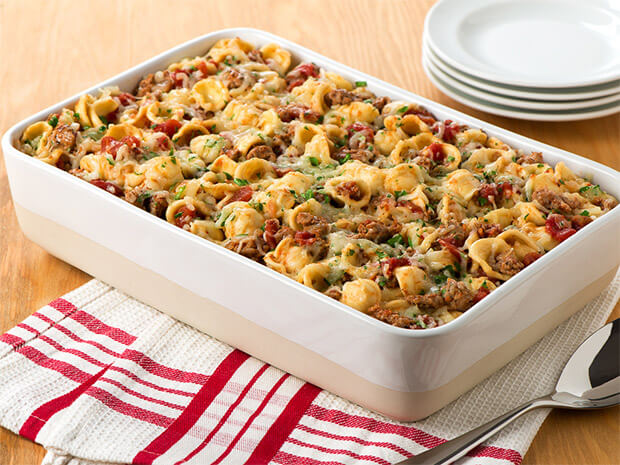 Serve
Rest for 5 minutes before serving.

TIP
TIP: Prepare casserole a day in advance and bake for 30 minutes instead of broiling.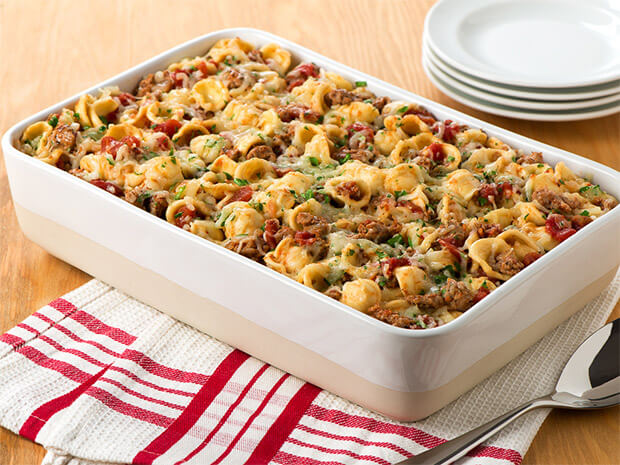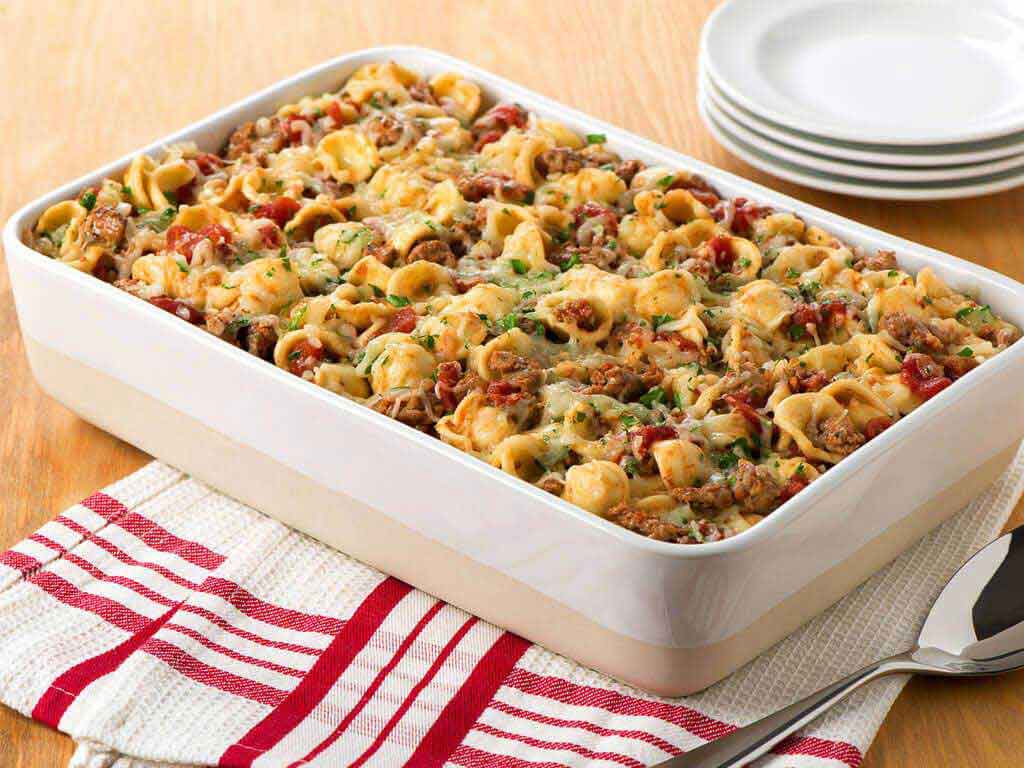 Quick Chicken Parmesan Pasta Bake
Add Your Comment