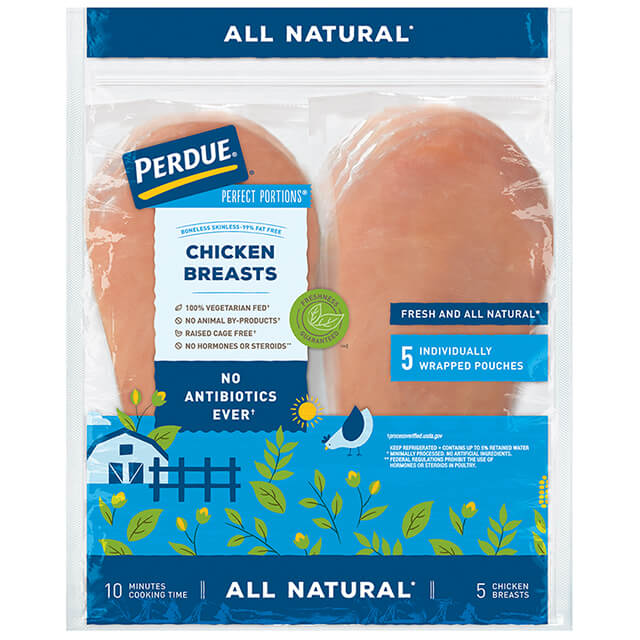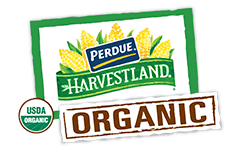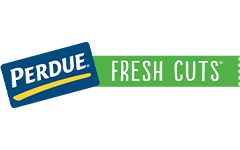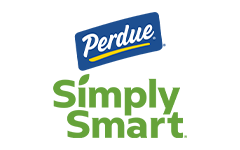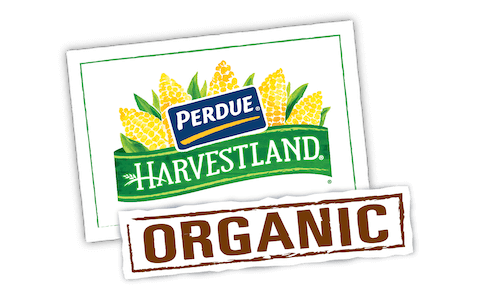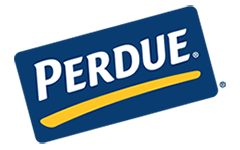 Made With:
PERDUE® PERFECT PORTIONS® Boneless Skinless Chicken Breast All Natural (1.5 lbs.)
PREP TIME: 10min COOK TIME: 30min
Serves 5


Ingredients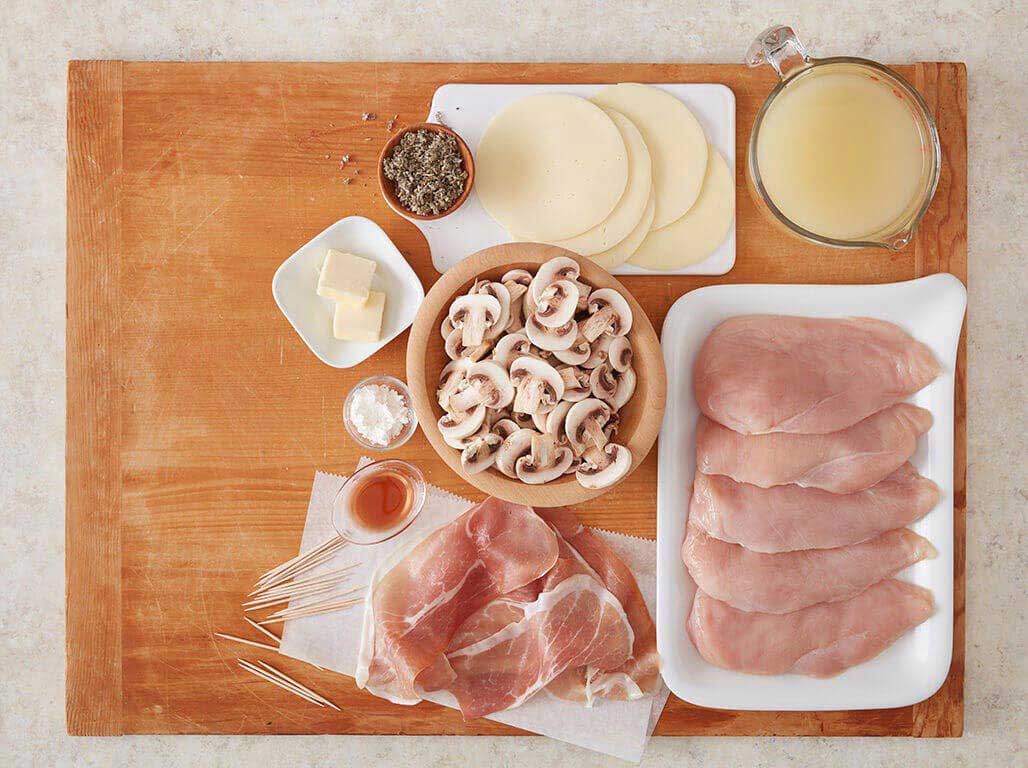 5 slices prosciutto, thinly sliced
5 slices provolone cheese
2 tbsp. dried sage leaves
1 (8-oz.) pkg. sliced mushrooms
Step 1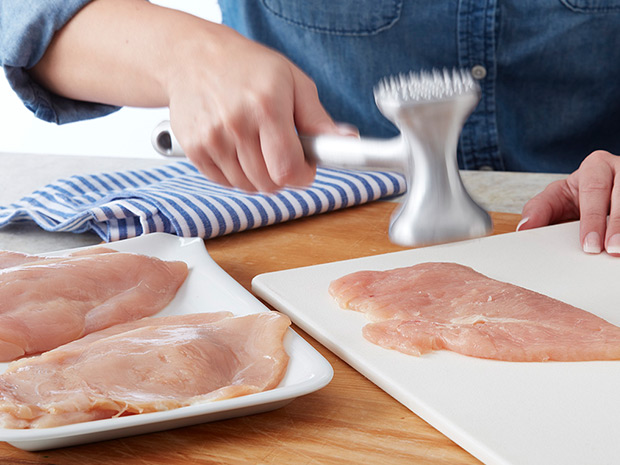 Flatten
Preheat your oven to 450°F. Remove the chicken from the individual pouches and place the breasts on a working surface. Flatten them slightly with a meat mallet.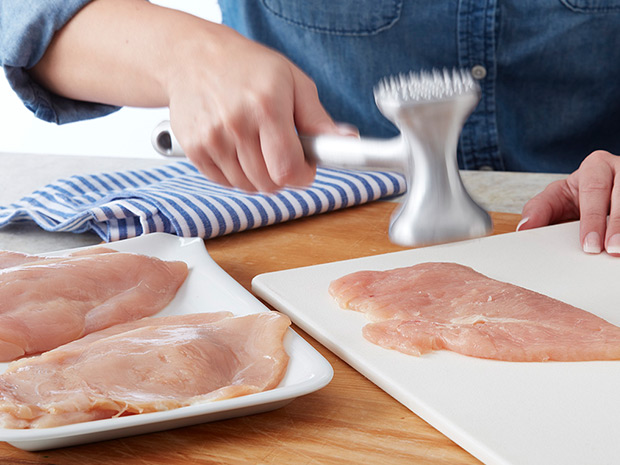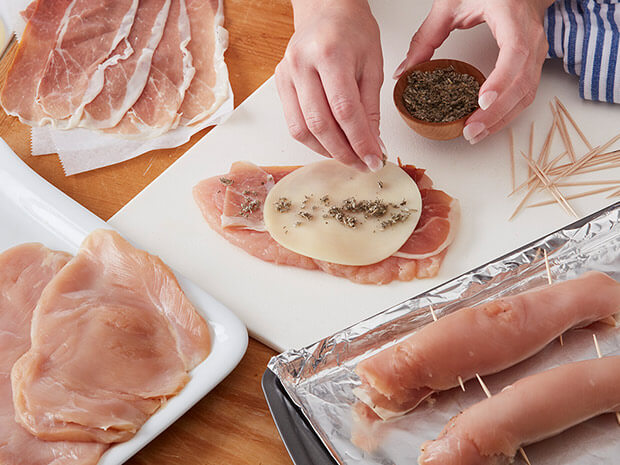 Step 2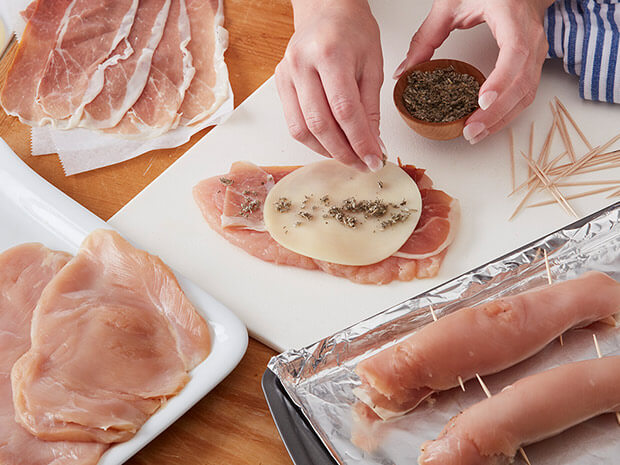 Roll
Lay a slice of prosciutto and then a slice of provolone on top of each flattened breast. Sprinkle some of the sage over the top and roll each one lengthwise. Secure the roll with a toothpick or two. Place the roll on a baking sheet. Repeat with the remaining cutlets. Bake for 12 minutes.
Step 3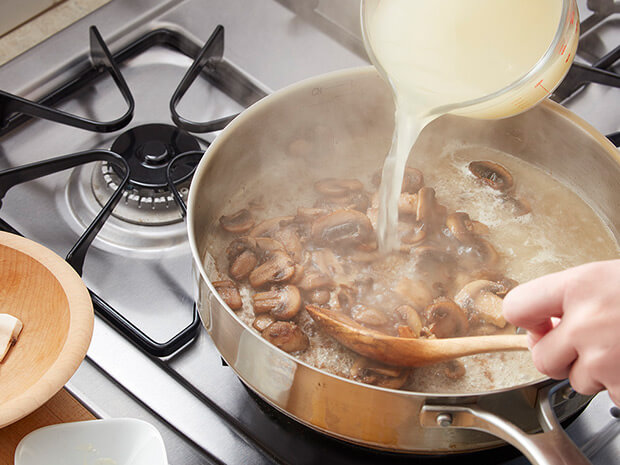 Simmer
Meanwhile, in a skillet, heat the butter over medium-high heat. Add the mushrooms and cook until browned, stirring frequently, about 5 to 7 minutes. Add the cornstarch and toss to coat. Add the chicken broth and vinegar and bring the mixture to a boil. Reduce the heat and simmer for about 7 minutes, until the liquid is slightly thickened and the amount of liquid is reduced by about half.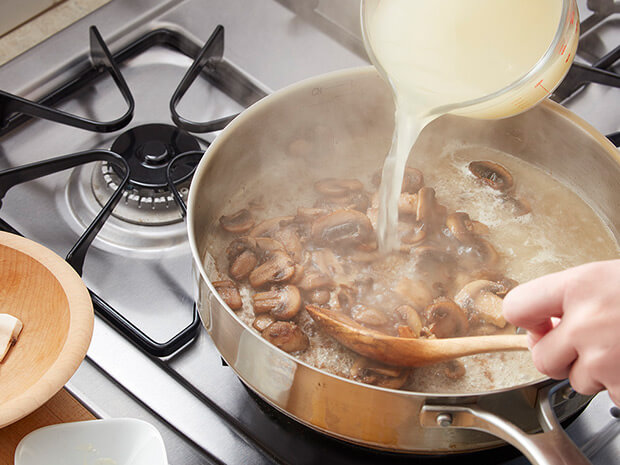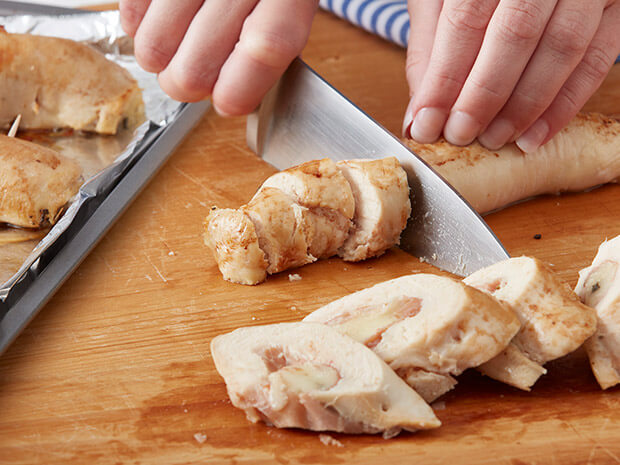 Step 4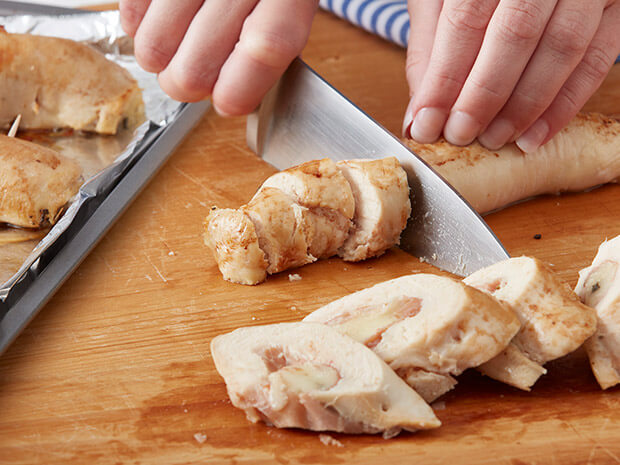 Serve
For each serving, place a chicken roulade on a plate, remove the toothpicks and then slice the chicken into ½-inch slices, to show off the rolled ingredients. Drizzle the mushroom sauce over the sliced roulade.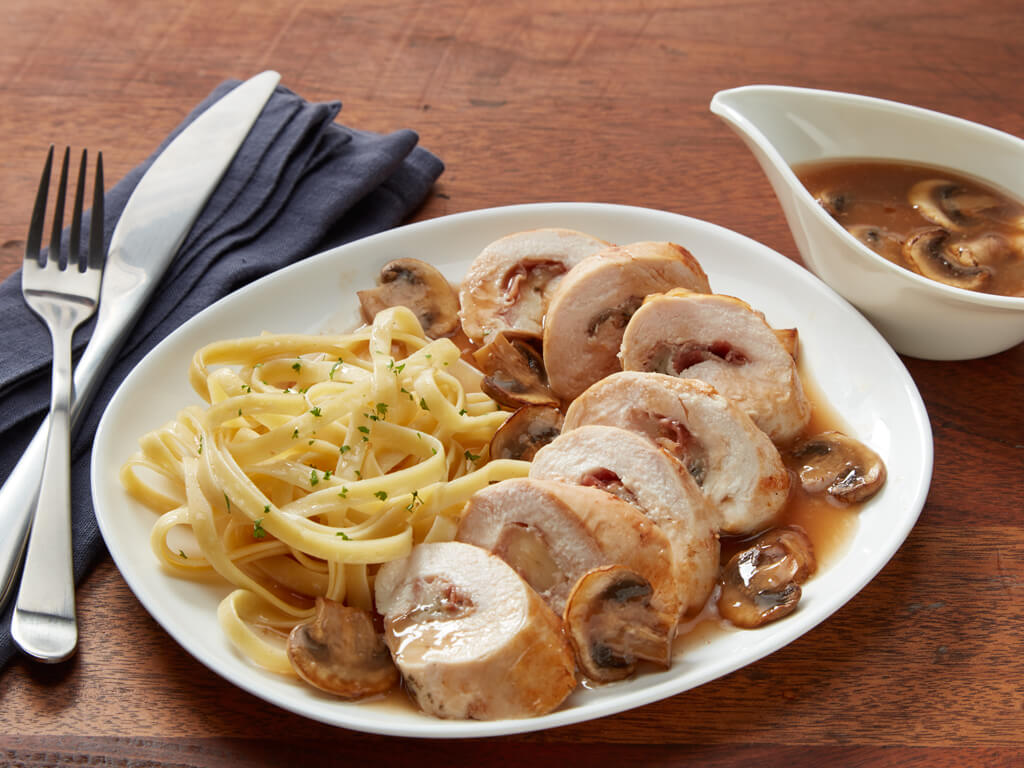 Prosciutto-Stuffed Chicken with Mushroom Sauce
Add Your Comment