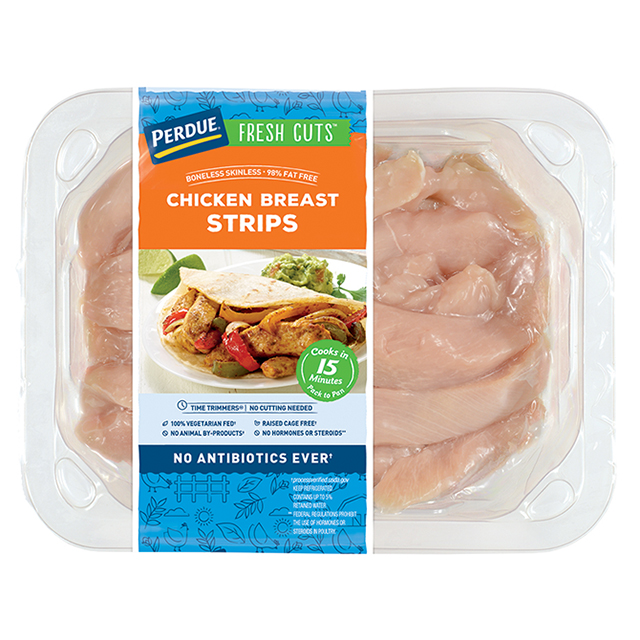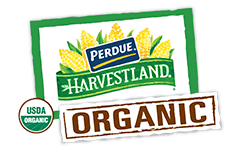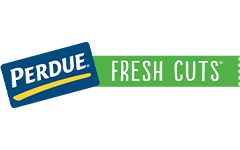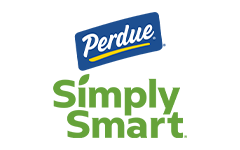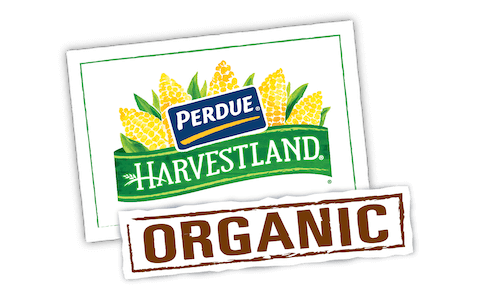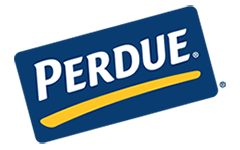 Made With:
PERDUE® FRESH CUTS® Fresh Boneless Skinless Chicken Breast Strips
PREP TIME: 10 min COOK TIME: 25min
Serves 8


Ingredients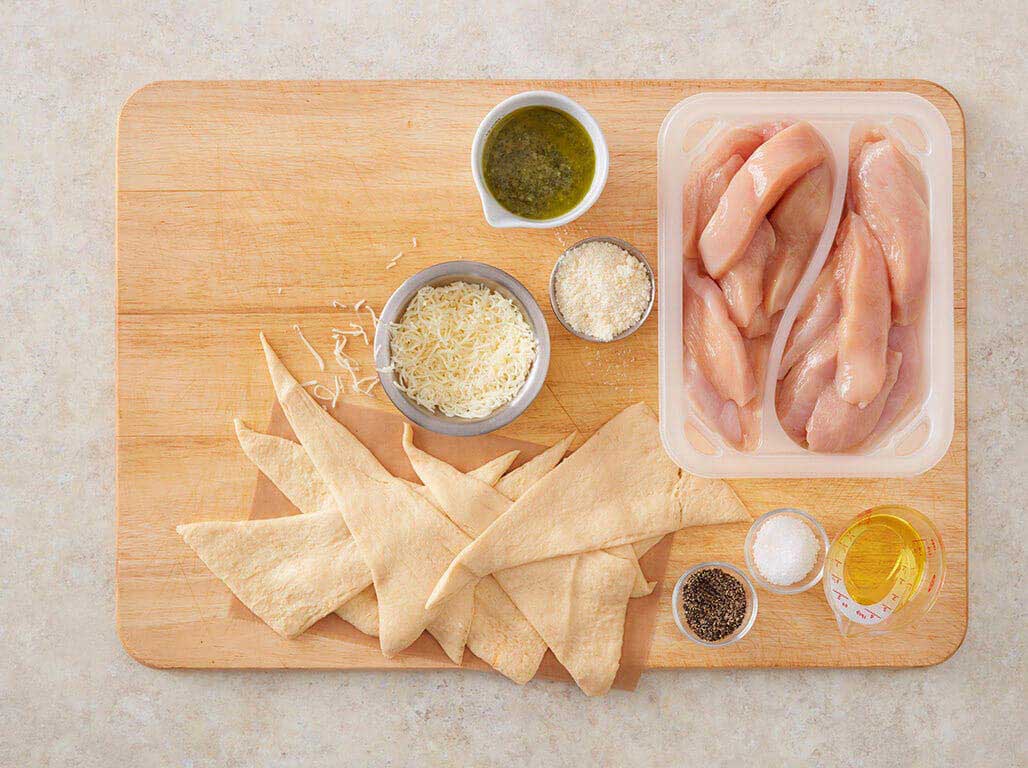 3 tbsp. olive oil, divided
1 can refrigerated crescent dinner rolls
1/4 cup shredded mozzarella cheese
2 tbsp. grated Parmesan cheese
Step 1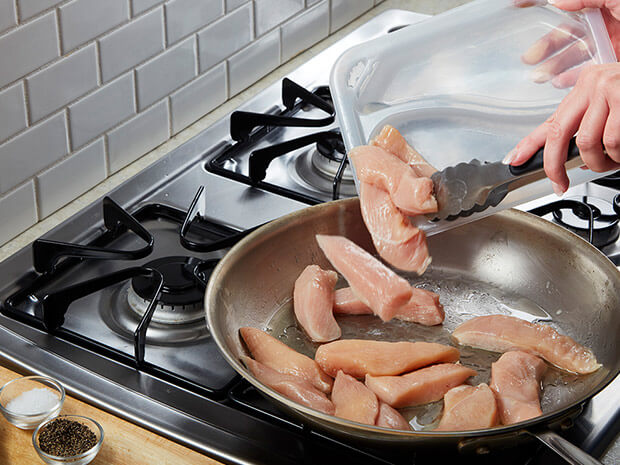 Sauté
In a skillet, heat 2 tablespoons of olive oil over medium-high heat. Add the chicken and season with salt and black pepper. Sauté until chicken is golden brown and cooked through, about 7 to 10 minutes. Chicken is done when a meat thermometer inserted in the center reaches 170°F. Remove chicken to a plate to cool.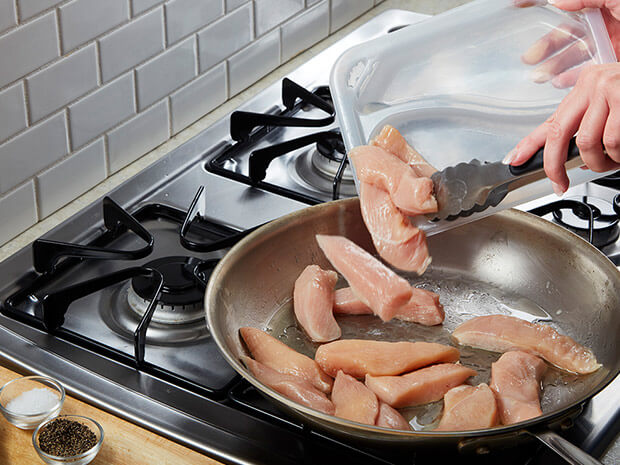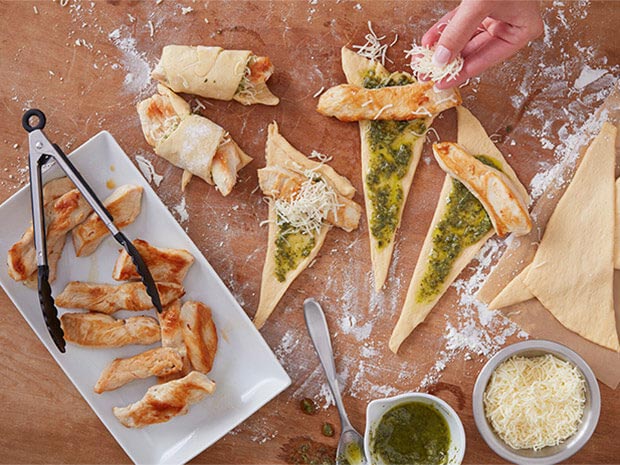 Step 2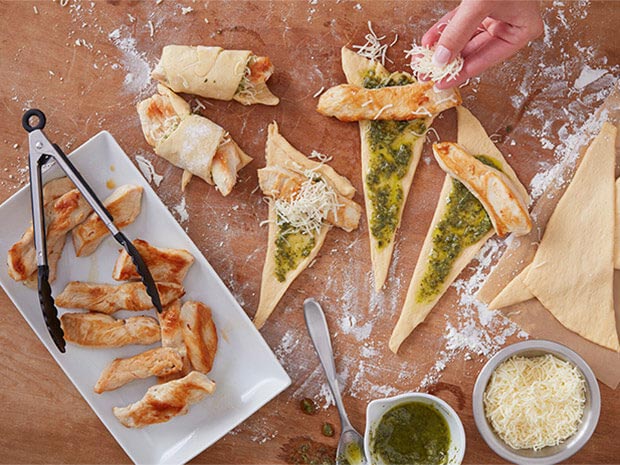 Spread
Unroll each triangle of crescent dough. Spread about 1 teaspoon of pesto over the dough. Lay 1 to 2 pieces of chicken at the wide end of each triangle. Spoon about 1 teaspoon of shredded mozzarella cheese on top of the chicken. Roll the crescent dough around the chicken and place on a foil lined baking sheet sprayed with cooking spray.
Step 3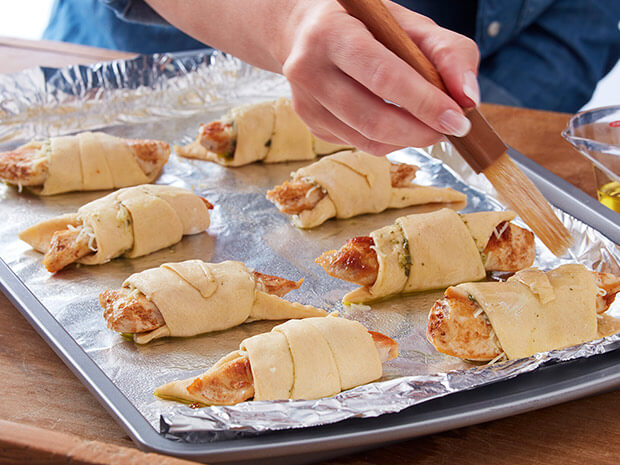 Brush
Brush each roll with the remaining tablespoon of olive oil and then sprinkle with parmesan cheese.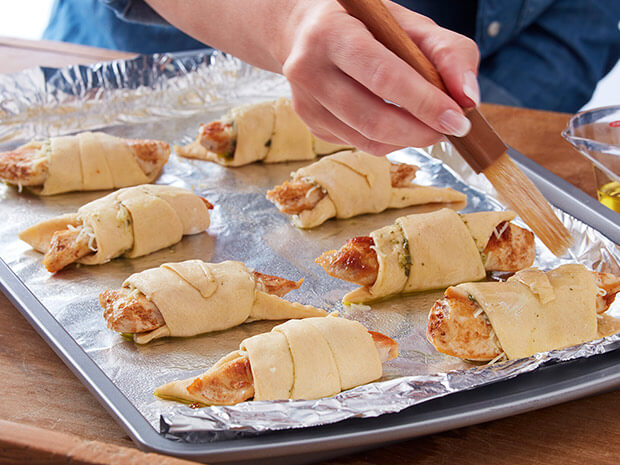 Step 4
Bake and Serve
Preheat your oven to 375°F. Bake the Parmesan Pesto Chicken Roll-Ups for 15 minutes until crescent rolls are golden brown. Serve warm or room temperature.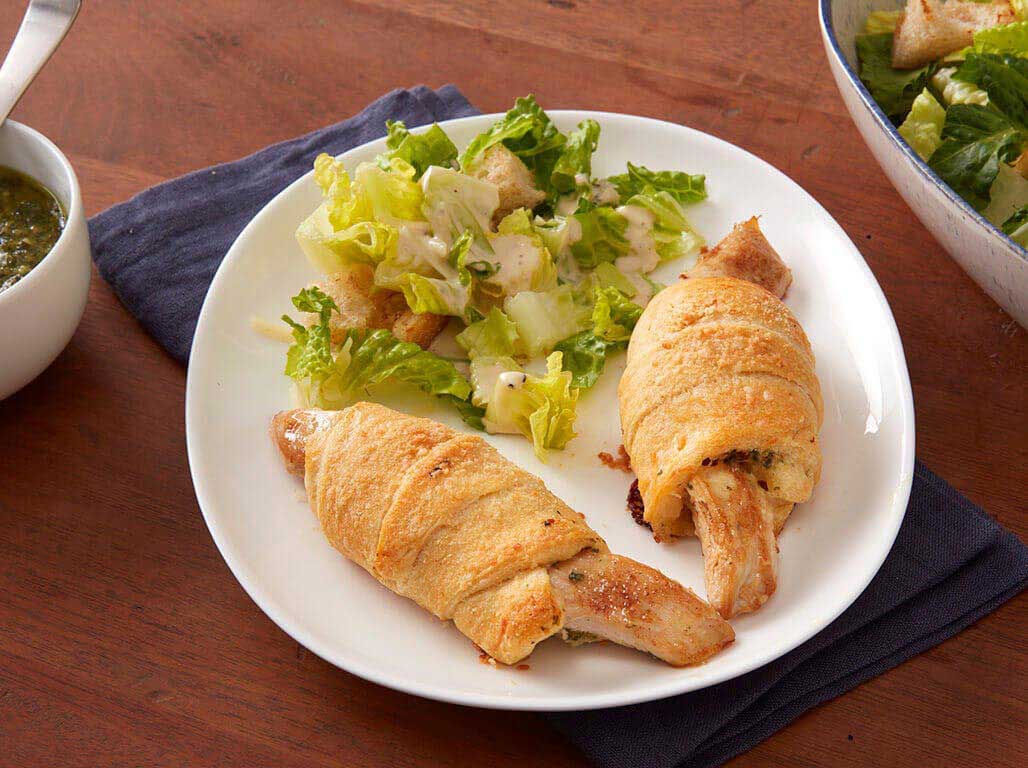 Parmesan Pesto Chicken Roll Ups
Add Your Comment