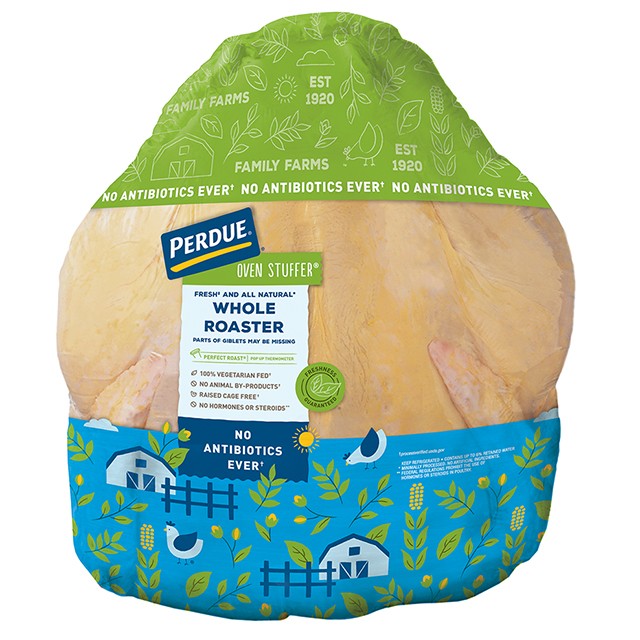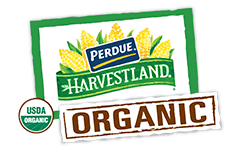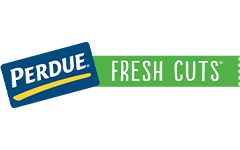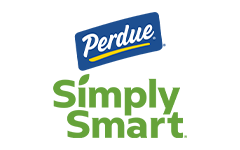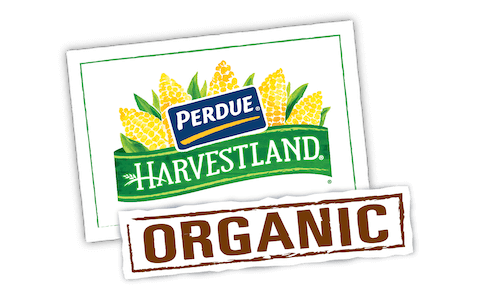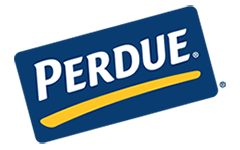 Made With:
PERDUE® OVEN STUFFER® Whole Chicken with Giblets
PREP TIME: 0min COOK TIME: 1hr 45min
Serves 6


Ingredients
2 tbsp. all-purpose flour
1 small bulb fennel, finely chopped
Step 1
Preheat oven to 375°F convection or 400°F conventional.
Step 2
Cut pancetta or bacon into strips. Gently separate skin from breast and thigh areas, and lay pancetta or bacon under skin. Smooth skin over chicken.
Step 3
Place chicken in a roasting rack or vertical roaster in a large metal roasting pan. Roast 1 hour or until internal temperature is 170°F at thickest part of breast and 180°F at thickest part of thigh.
Step 4
Remove chicken from pan and set aside until cool enough to slice. Meanwhile, set roasting pan over a low burner to make gravy. Stir flour into drippings until absorbed. Add 3/4 cup water, scraping browned bits from pan. Stir until gravy is bubbling and thickened, stirring in additional water if needed.
Step 5
To make stuffing: heat olive oil in a saucepan or wide skillet. Add fennel and onion and saute 5-10 minutes until soft. Add 1 cup water; bring to a simmer. Stir in stuffing until thoroughly moistened. Fluff with a fork before serving. Or, transfer to a casserole dish, cover with foil and reheat in oven before serving.
Step 6
Serve chicken with stuffing and gravy (optional).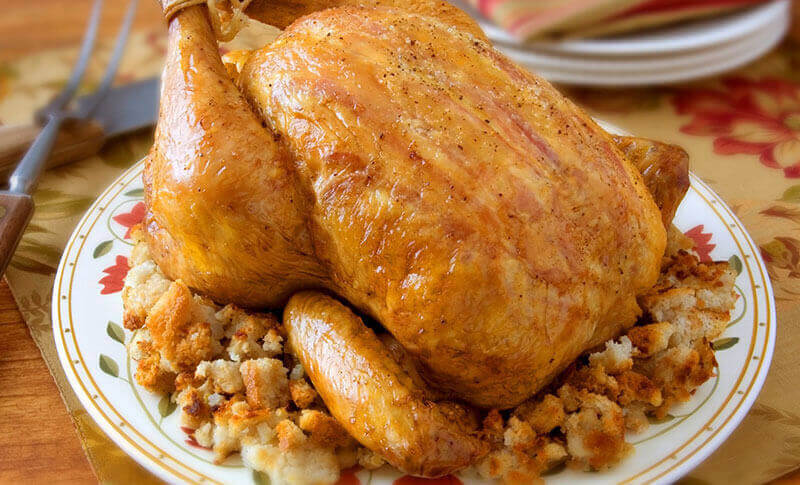 Pancetta Roast Chicken with Fennel Stuffing
Add Your Comment