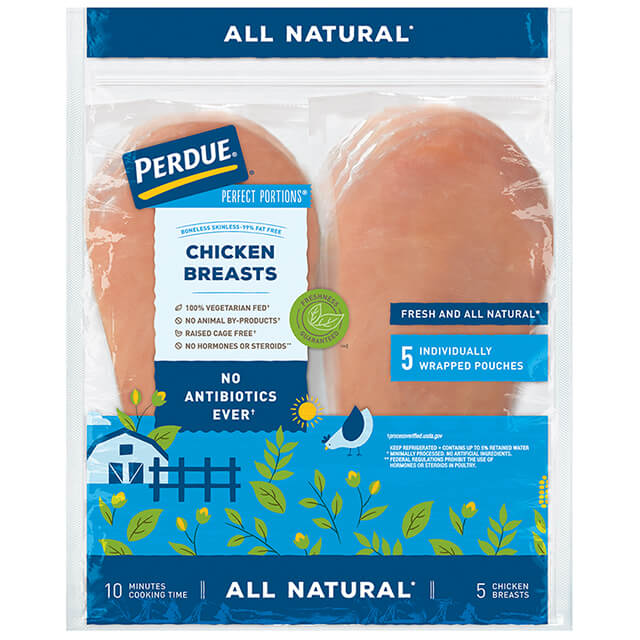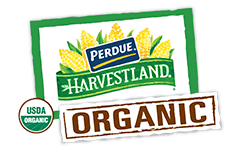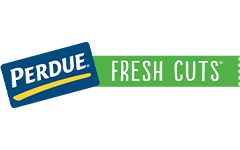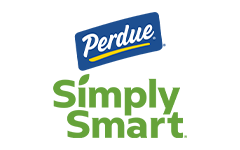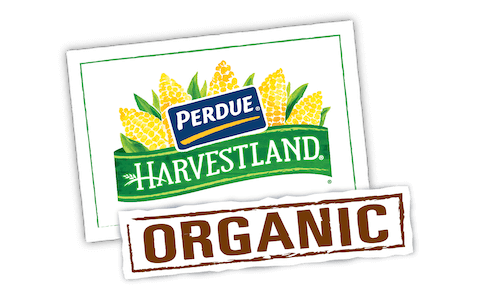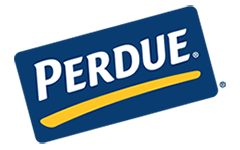 Made With:
PERDUE® PERFECT PORTIONS® Boneless Skinless Chicken Breast All Natural (1.5 lbs.)
PREP TIME: 10min COOK TIME: 30min
Serves 4


Ingredients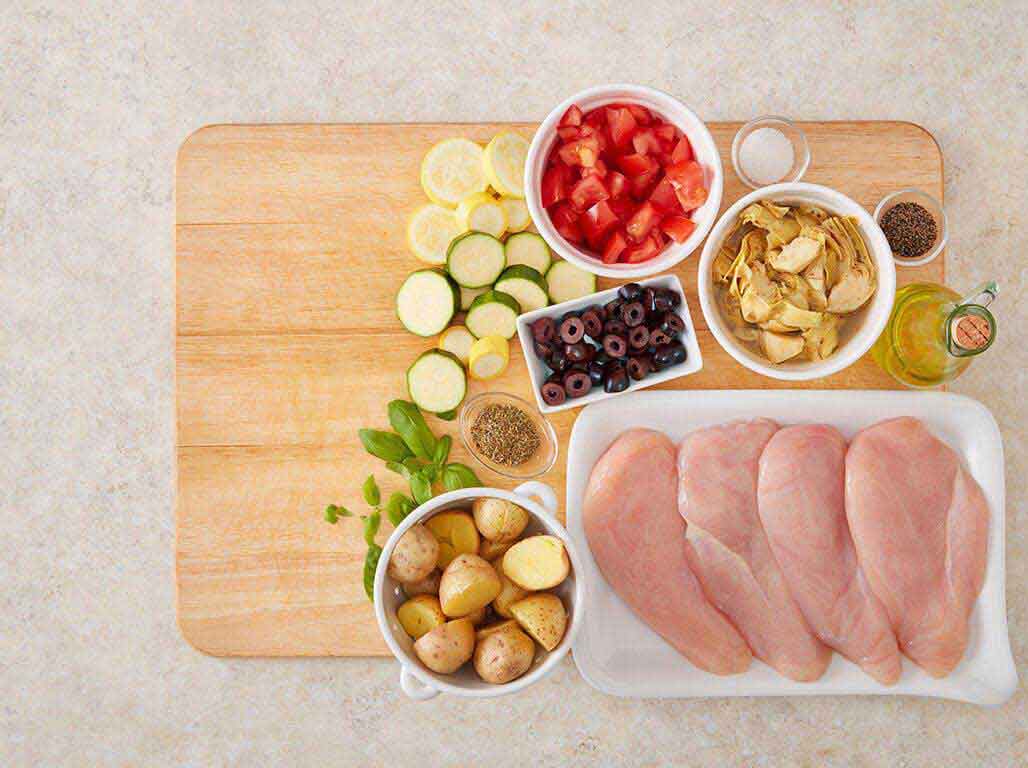 1 lb. baby new potatoes, halved and microwaved for 2-3 minutes
1 (12 oz.) jar marinated artichoke heart quarters, with marinade
2 large tomatoes, seeded and chopped
1 medium zucchini, sliced into ½-inch slices
1 medium yellow squash, sliced into ½-inch slices
1/4 cup Kalamata or other black olives, pitted and sliced
1/2 tsp. Italian seasoning
2 tbsp. fresh basil, thinly sliced for garnish
Step 1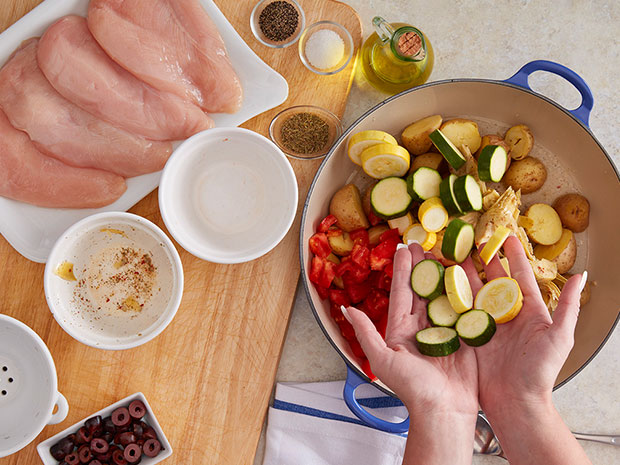 Combine
In a large baking dish, combine the new potatoes, artichoke hearts with the marinade, chopped tomatoes, sliced zucchini, sliced yellow squash and olives. Mix to combine.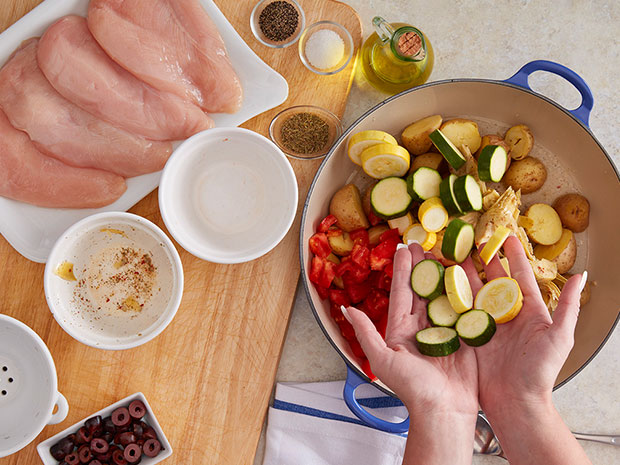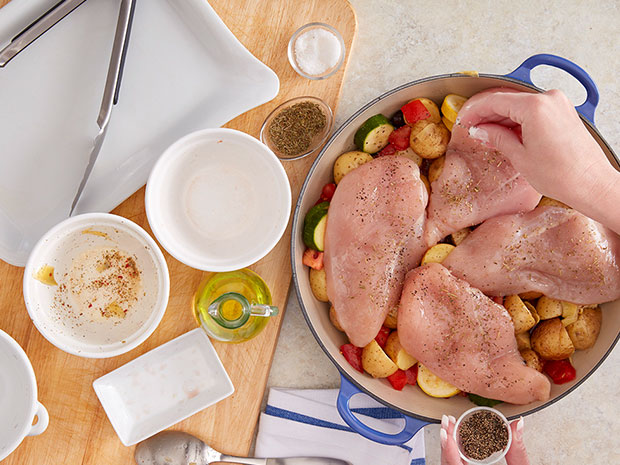 Step 2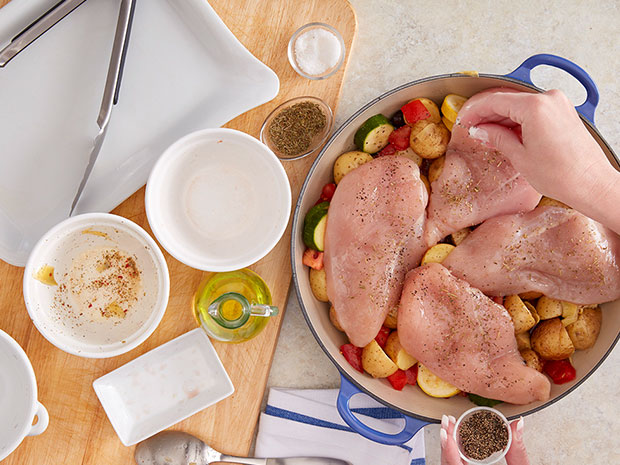 Season
Place the chicken on top of the vegetables and season evenly with olive oil, Italian seasoning, salt and black pepper.
Step 3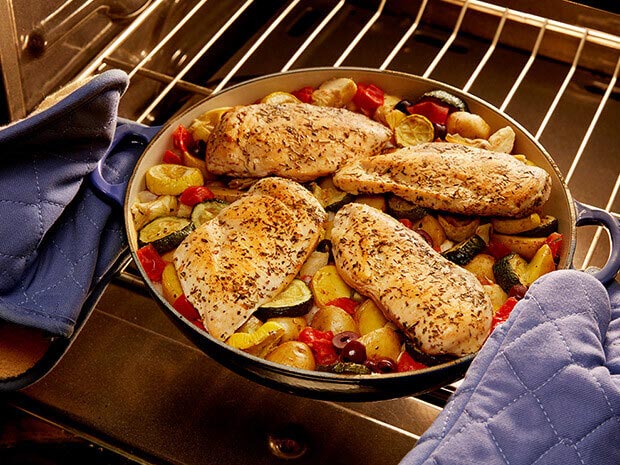 Bake
Preheat your oven to 400°F. Bake the dish for 30 minutes or until the chicken is done and vegetables are tender. The chicken is done when a meat thermometer inserted in the center reaches 170°F.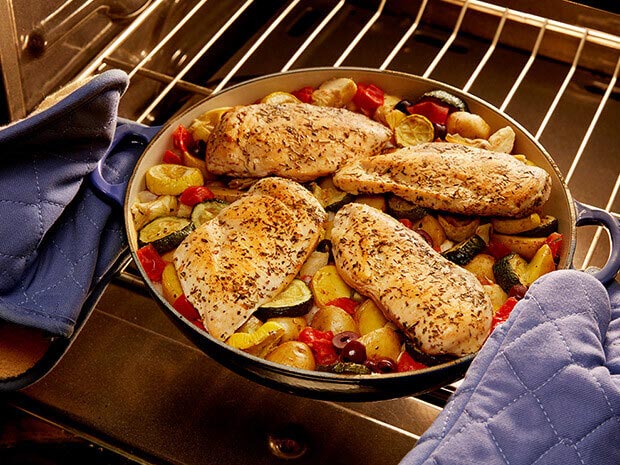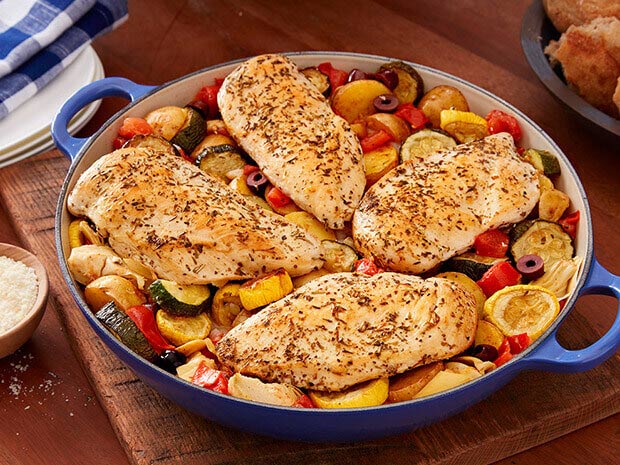 Step 4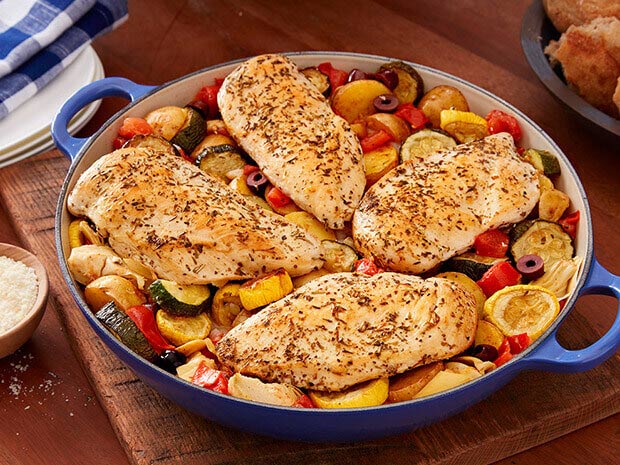 Serve
Remove One Dish Sicilian Chicken from the oven and let it rest for 3 to 5 minutes. Garnish with fresh basil. Bring the baking dish right to the table and serve with crusty bread.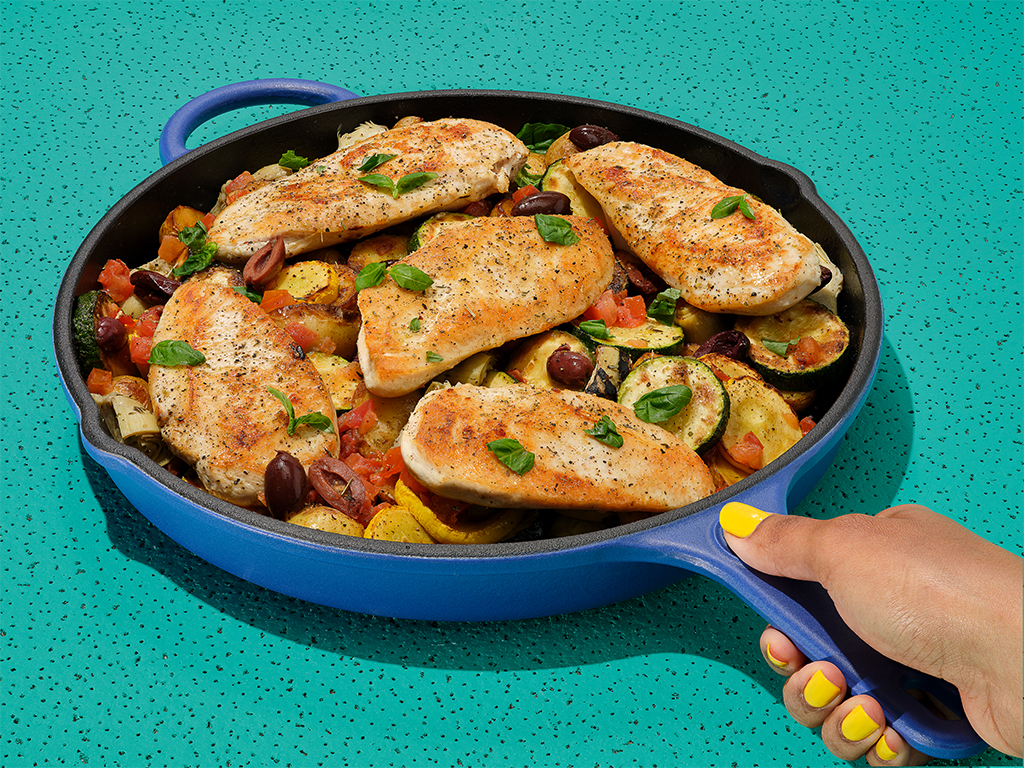 One Dish Sicilian Chicken
Add Your Comment