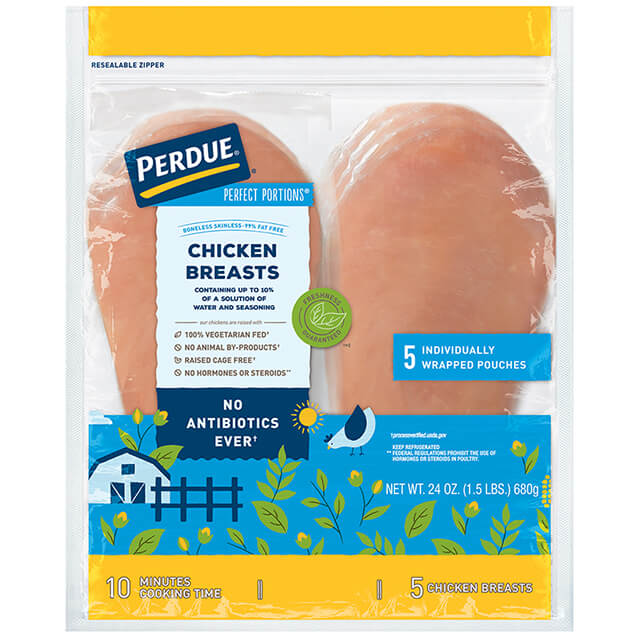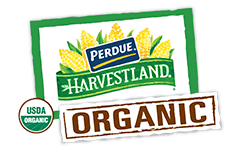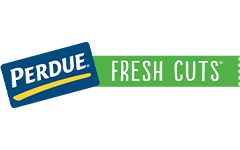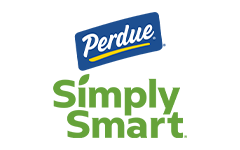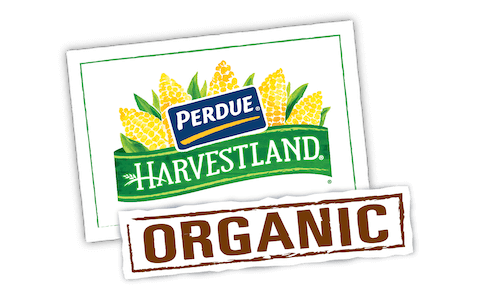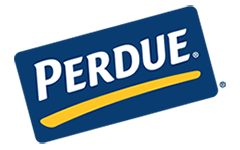 Made With:
PERDUE® PERFECT PORTIONS® Boneless Skinless Chicken Breasts (1.5 lbs.)
PREP TIME: 10min COOK TIME: 20min
Serves 4


Ingredients
1 can (15 oz.) chickpeas, drained
1 cup couscous, regular or large (Israeli) sized
1/2 cup cilantro or mint leaves
Step 1
Preheat oven to 400°F. In a medium bowl, combine the olive oil and Ras el Hanout. Brush the chicken breasts with about 1 tablespoon of the spice oil.

TIP
TIP: Ras el Hanout is a curry spice blend that consists of a wide variety of spices. It varies from blend to blend and can have as many as 100 different spices. It can be found in the spice aisle of most grocery stores and has a floral aroma.
Step 2
Toss the chickpeas and tomatoes in the bowl with the remaining spice oil. Tip the bowl into a 9x13 baking dish. Place the chicken breasts on top of the chickpeas and tomatoes. Squeeze over the juice of ½ a lemon and season with salt and black pepper. Bake for 20 minutes or until chicken reaches an internal temperature of 170°F.
Step 3
Meanwhile, in a medium saucepan over medium heat, bring chicken stock to a boil. Add the couscous, cover with a lid and remove from heat. Let the couscous sit for 10 minutes, squeeze in the juice of ½ lemon, then fluff with a fork. Season with salt and black pepper.
Step 4
To serve, toss the chickpeas and tomatoes with the couscous. Portion onto a dinner plate. Top with a chicken breast. Sprinkle with cilantro or mint leaves and a squeeze of lemon.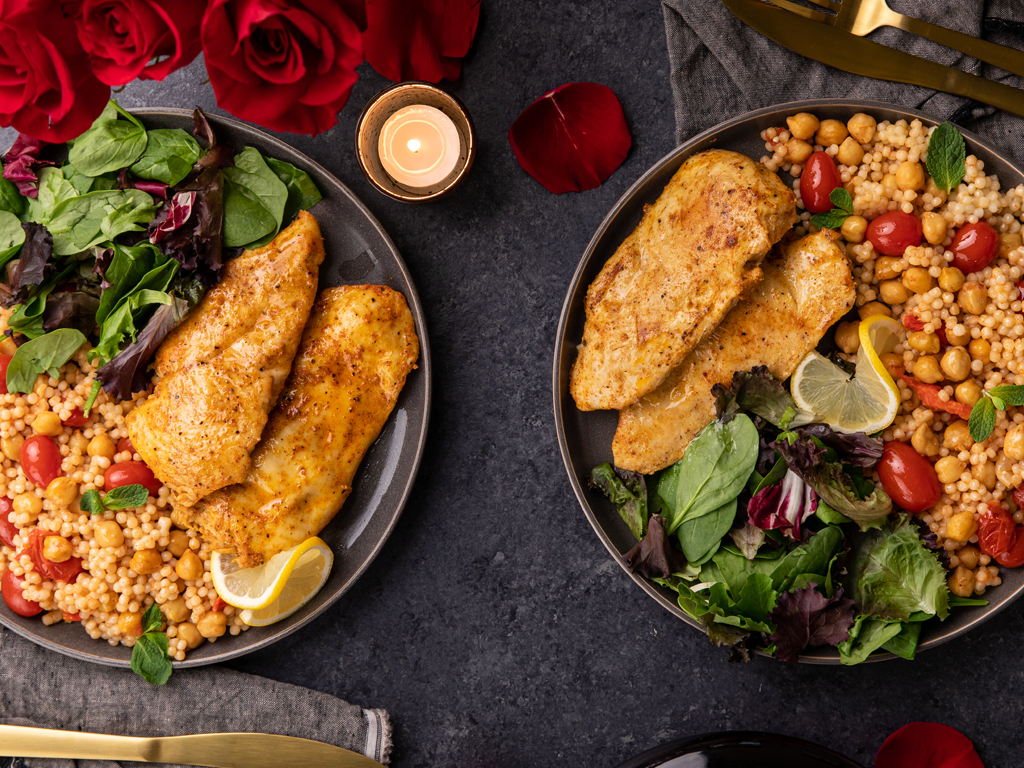 Moroccan Baked Chicken and Couscous with Tomatoes and Chickpeas
Add Your Comment