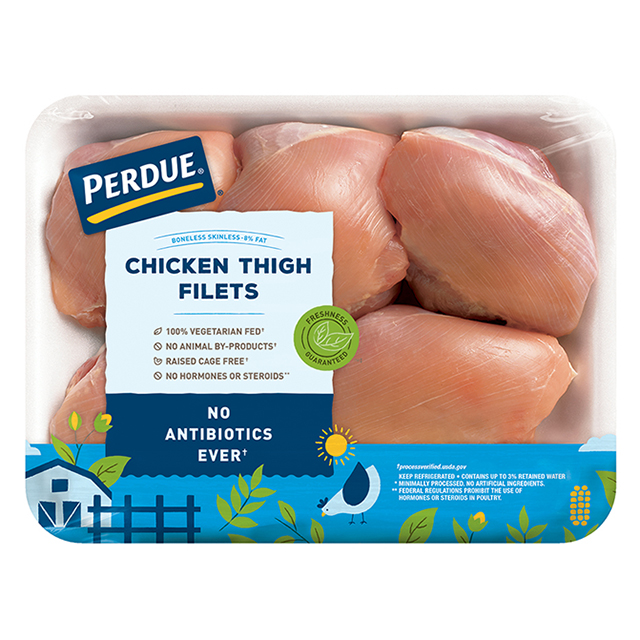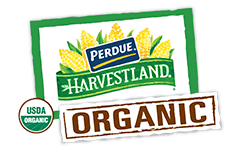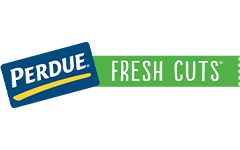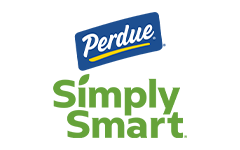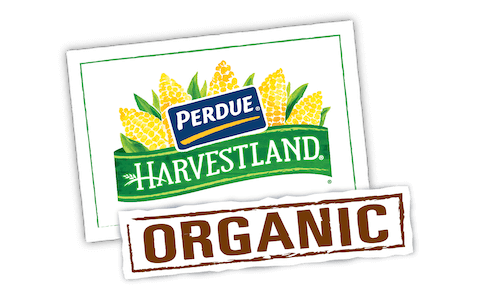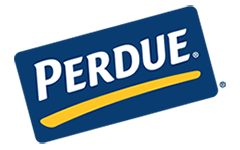 Made With:
PERDUE® Fresh Boneless Skinless Chicken Thighs
PREP TIME: 5min COOK TIME: 40min
Serves 6


Ingredients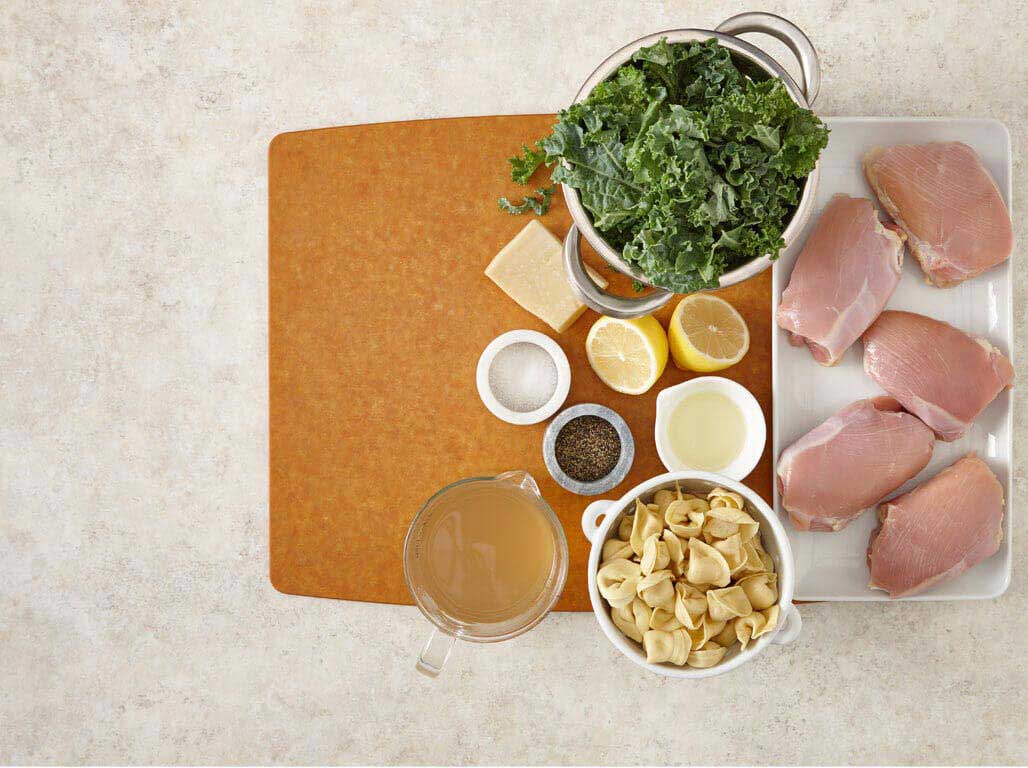 8 cup low sodium chicken broth
1 (2-inch) piece parmesan cheese rind, optional
1/2 lb kale, stems removed, leaves torn into bite-sized pieces
1 pkg (9-ounce) cheese tortellini
italian bread for serving
Step 1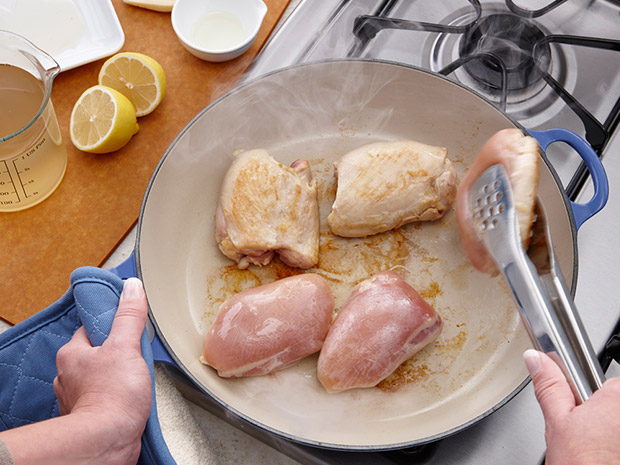 Saute'
Season chicken thighs with salt and black pepper. Heat the olive oil in a large stockpot or Dutch oven over medium heat. Add the chicken and sauté for 10 minutes until brown.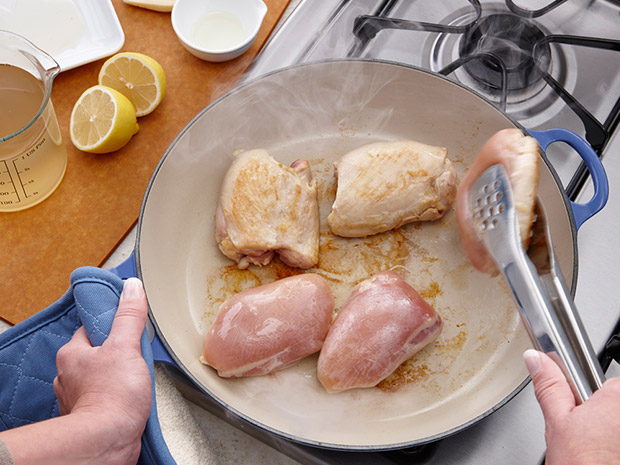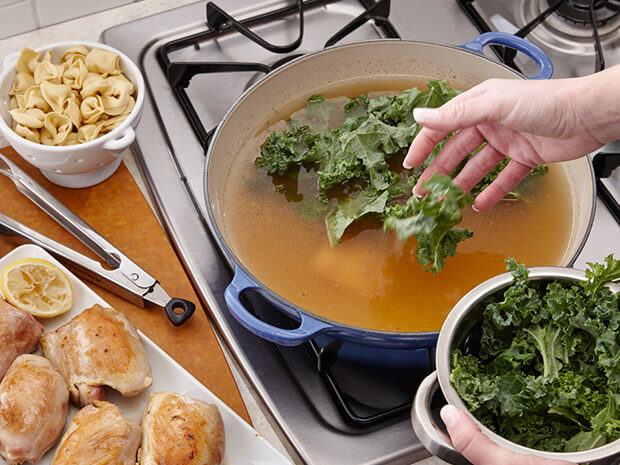 Step 2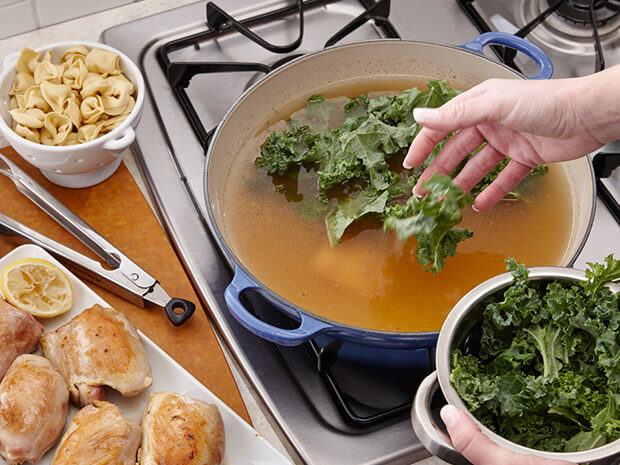 Simmer
Add the chicken broth, the lemon juice and Parmesan rind, if using. Cover and simmer for 20 minutes until chicken is cooked through. Chicken is done when a meat thermometer inserted in the center reaches 170 degrees. Remove the chicken to a cutting board. Turn the heat to high and add the kale and the tortellini. Boil gently for 7 to 10 minutes, until the kale wilts and tortellini is tender.
Step 3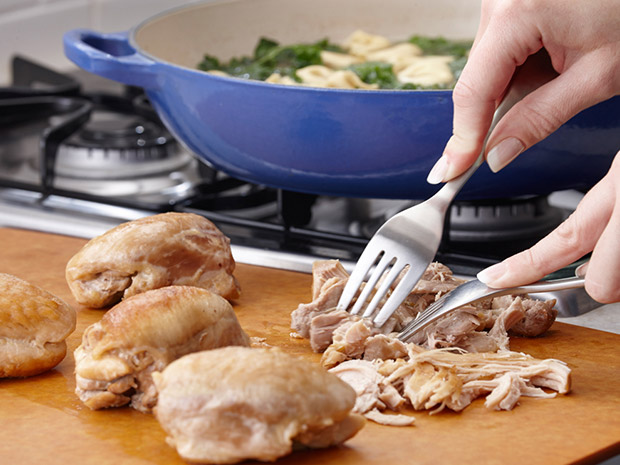 Shred
Shred the chicken into bite-sized pieces. When the tortellini is cooked, turn off the heat and stir the shredded chicken back into the broth.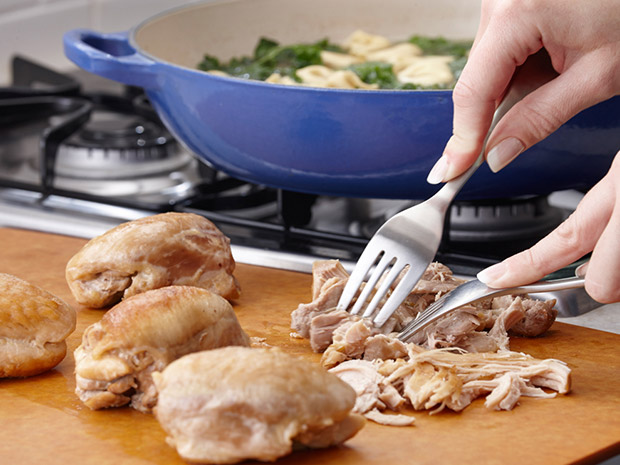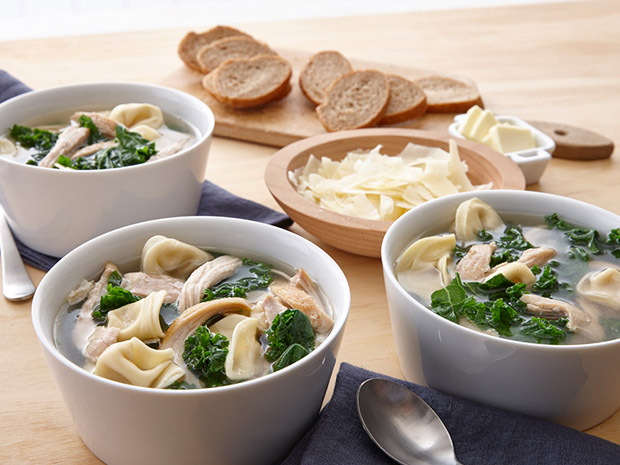 Step 4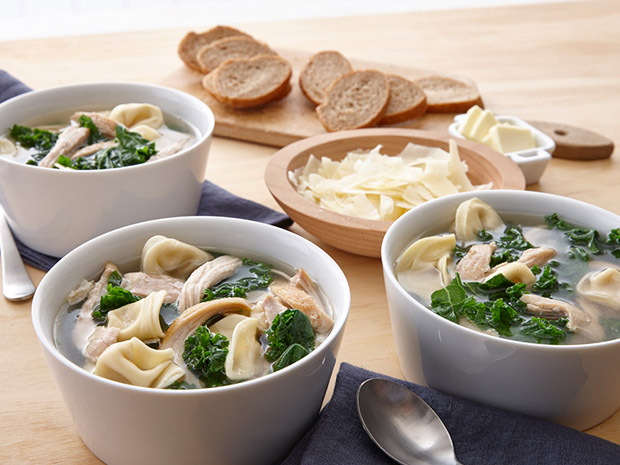 Serve
Ladle Lemon Chicken Broth Bowl with Kale and Cheese Tortellini into a deep soup bowl. Serve with Italian bread, grated Parmesan cheese and extra lemon wedges on the side.

TIP
TIP: Save the rinds from your Parmesan cheese wedges. When you're simmering a soup or sauce, toss in the Parmesan rind. The flavor of the parmesan will infuse throughout the broth.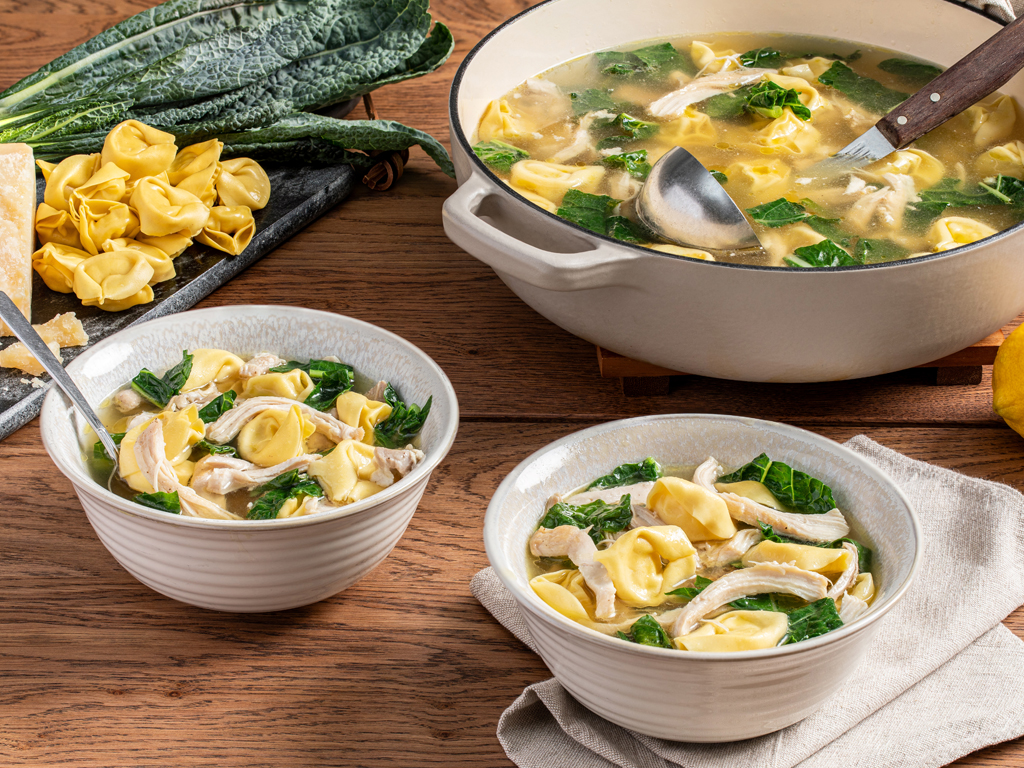 Lemon Chicken Broth Bowl with Kale & Cheese Tortellini
Add Your Comment