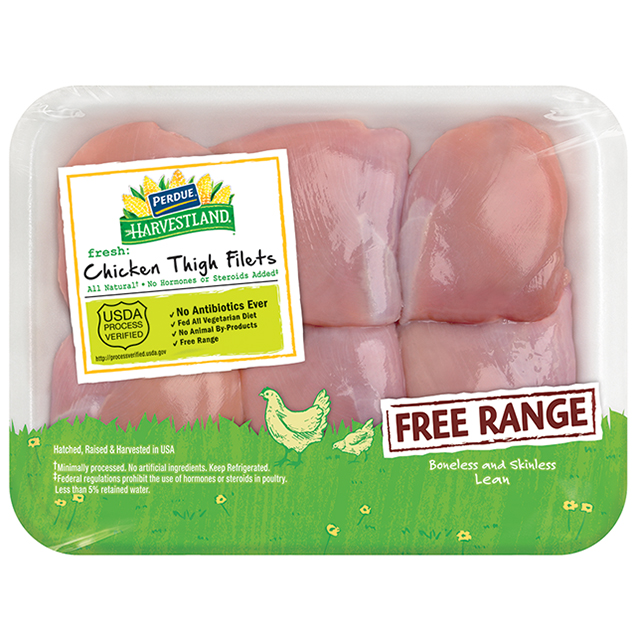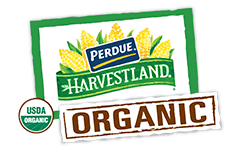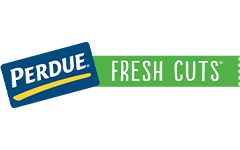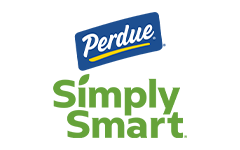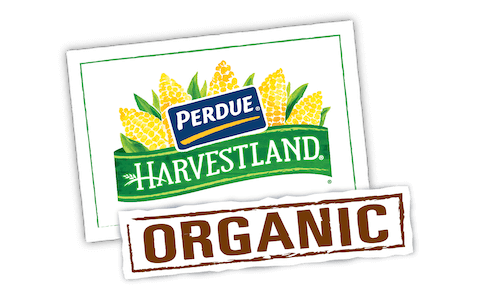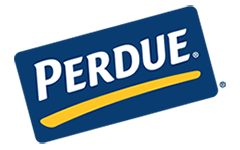 Made With:
PERDUE® HARVESTLAND® Free Range Boneless Skinless Chicken Thighs
PREP TIME: 10min COOK TIME: 35min
Serves 4


Ingredients
1 3/4 cup reduced-sodium chicken broth (14 oz.)
2 cups carrots or zucchini, sliced 1/4-inch thick
1/2 cup black or Kalamata olives, drained and pitted
Step 1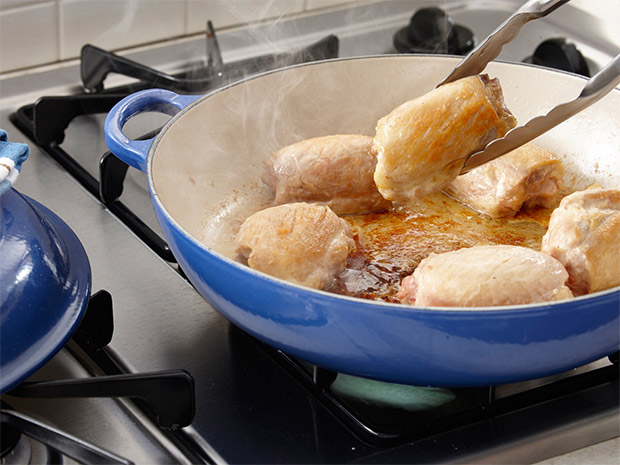 Saute
Preheat oven to 400°F. In a heavy ovenproof skillet, heat the olive oil over medium-high heat. Sauté the chicken thighs for 6 to 8 minutes, turning often, until browned on all sides.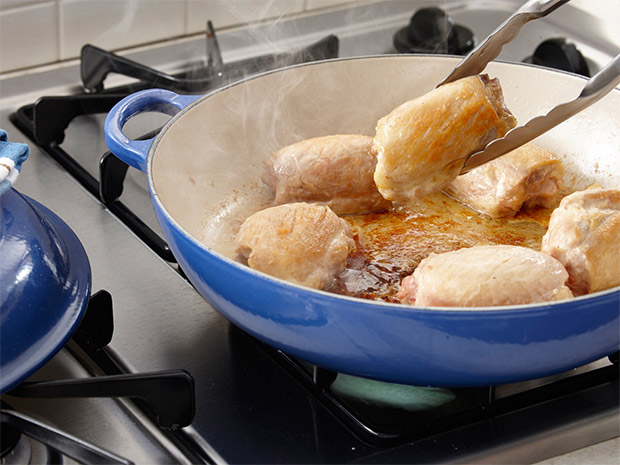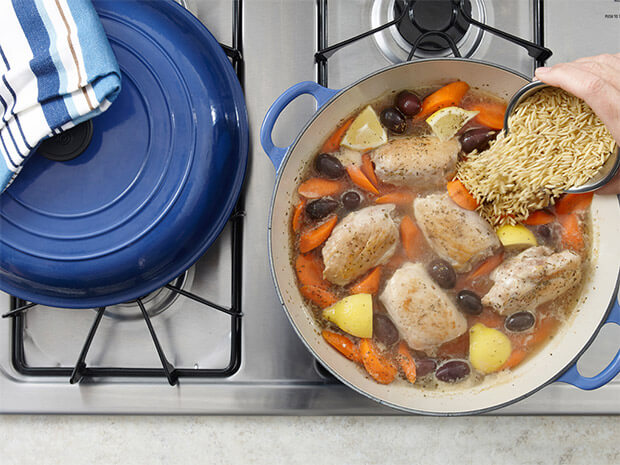 Step 2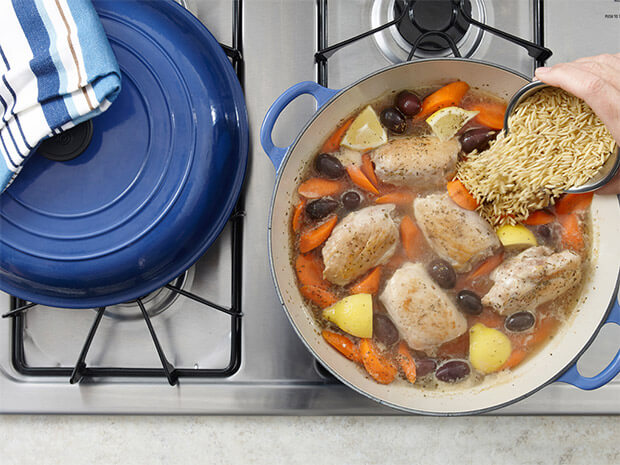 Add
To the chicken skillet, stir in the chicken broth, sliced carrots or zucchini, orzo, olives, lemon wedges, lemon juice, dried oregano and black pepper. Bring to a boil, then reduce heat to a simmer.
Step 3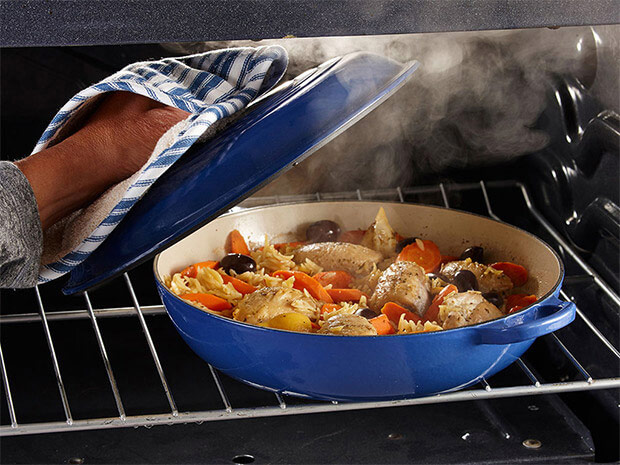 Bake
Cover the skillet with a lid and bake for 20 to 25 minutes until the orzo is done and the chicken is cooked through. The chicken is done when it feels firm to the touch and a meat thermometer inserted in the center reaches 180°F.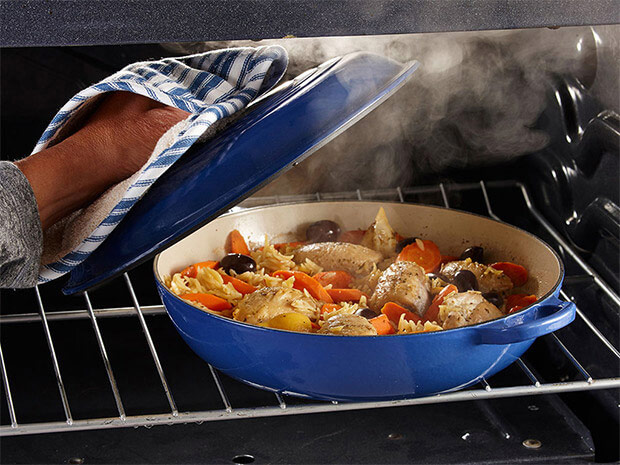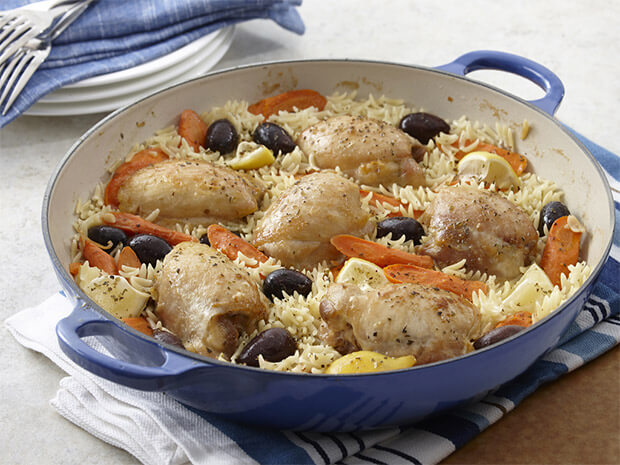 Step 4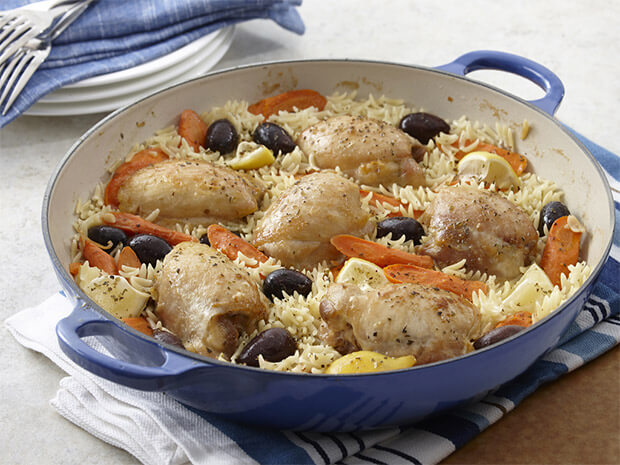 Serve
Remove the skillet from the oven and remove the lid. Fluff the orzo and vegetables. Serve the Lemon Chicken and Orzo right in the skillet for a true one-pan, oven-to-table meal.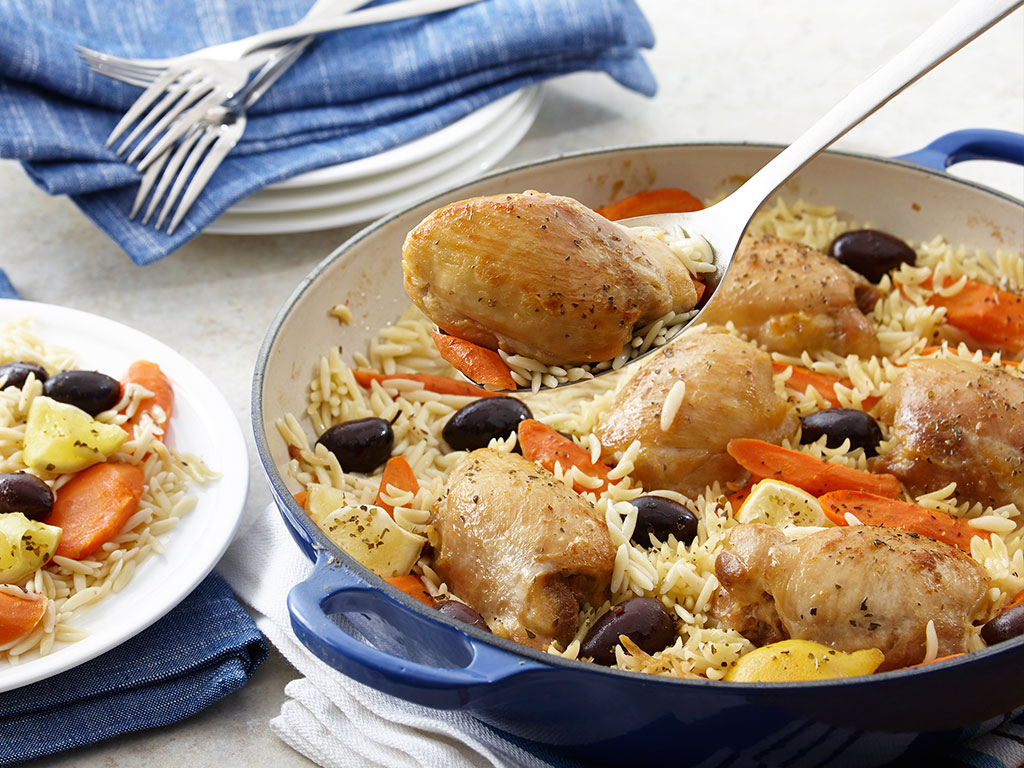 Lemon Chicken and Orzo One Pan Meal
Add Your Comment