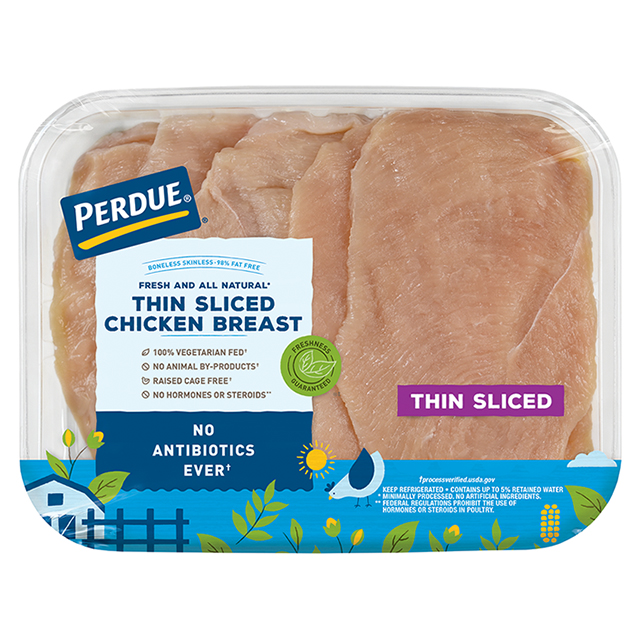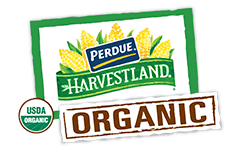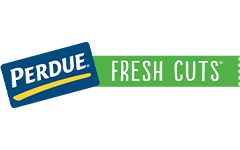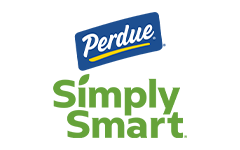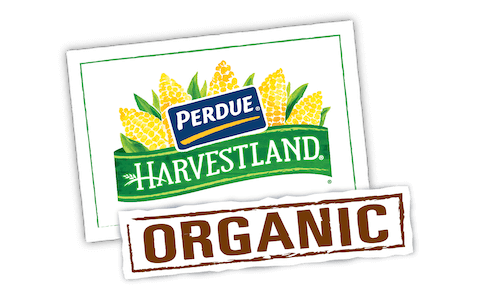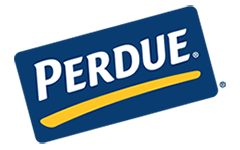 Made With:
PERDUE® Thin Sliced Boneless Skinless Chicken Breasts
PREP TIME: 25min COOK TIME: 15min
Serves 4


Ingredients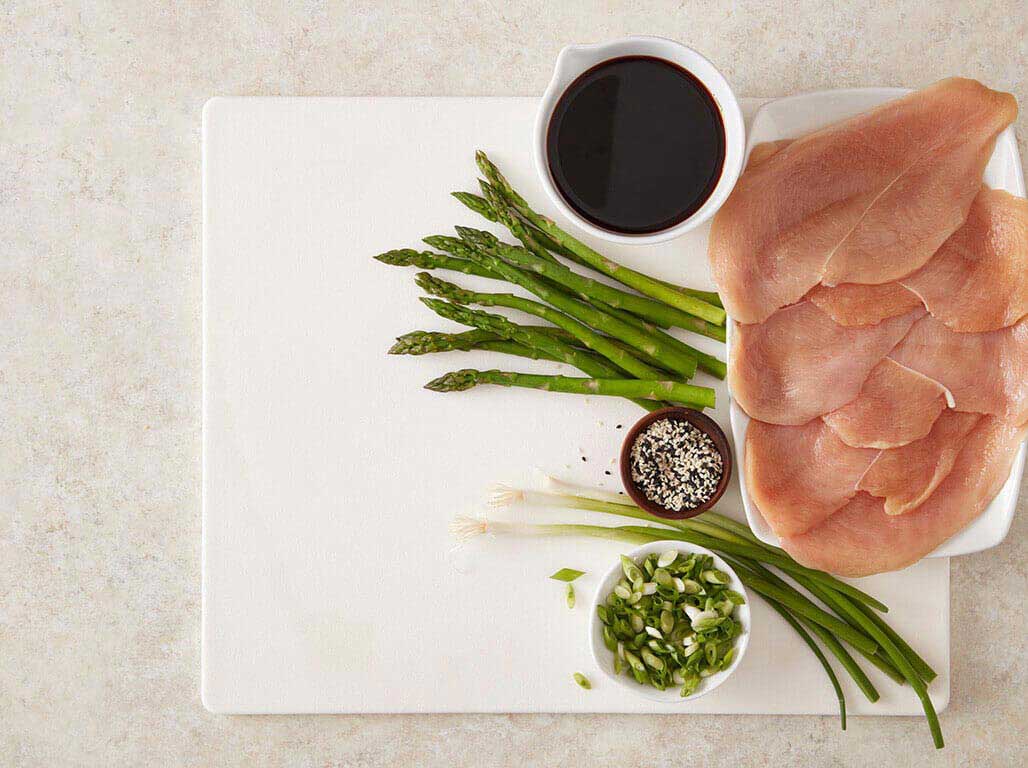 1 cup Teriyaki sauce, plus extra for serving
8 asparagus spears, trimmed and quickly blanched
4 tbsp. thinly sliced scallions, plus 2 tablespoons for garnish
1 tbsp. toasted sesame seeds
Step 1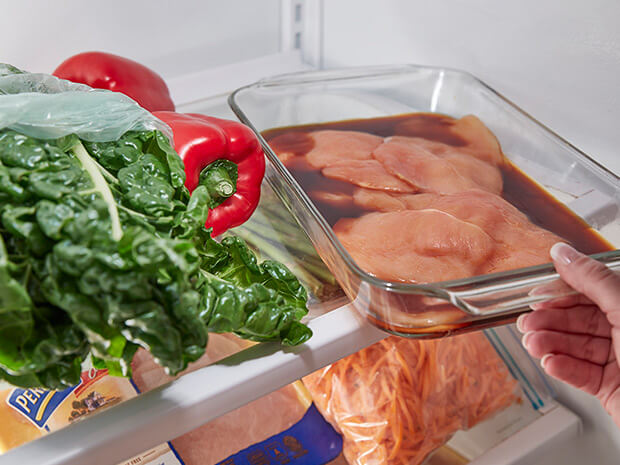 Marinate
In a shallow dish or resealable plastic bag, marinate the thin sliced breast in the Teriyaki sauce for 15 to 20 minutes in the refrigerator.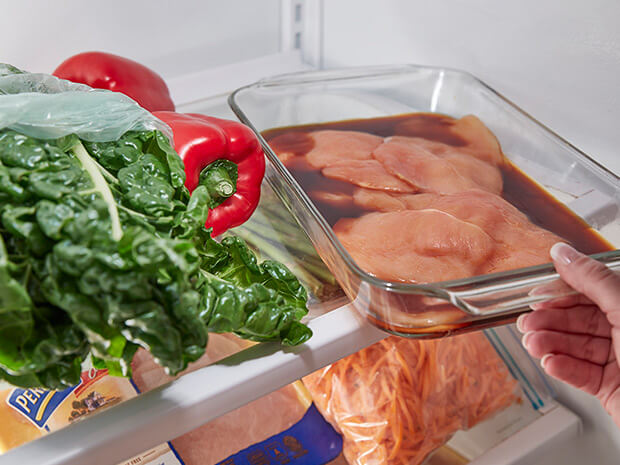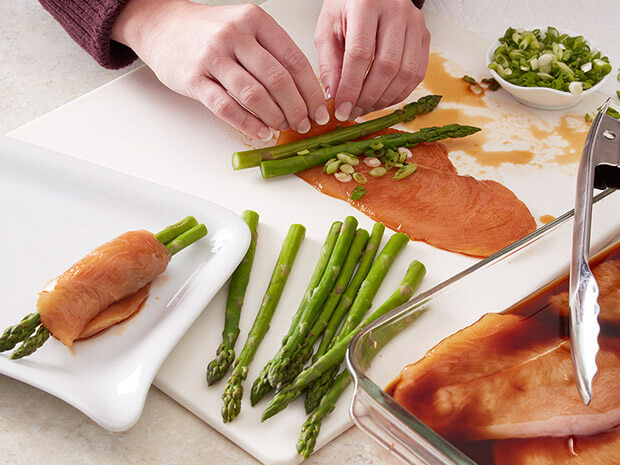 Step 2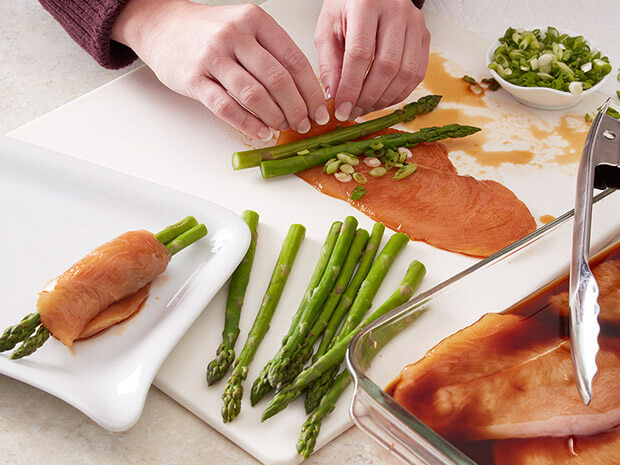 Roll
Place a Thin Sliced Chicken Breast on a plastic cutting board. Sprinkle with 2 tablespoons sliced scallions. Place 2 asparagus spears at an angle across the chicken breast, letting the tips peek out from the edge of the chicken. Roll the chicken breast around the asparagus. Follow same process for remaining chicken breasts.
Step 3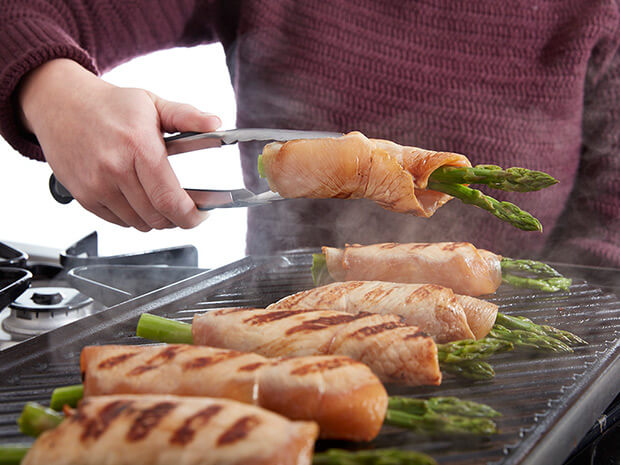 Grill
Preheat and lightly oil your grill or grill pan. Grill the Negimaki for 7 to 10 minutes until chicken is cooked through and the rolls are nicely glazed. Turn chicken often so as not to burn. Chicken is done when a meat thermometer inserted in the center reaches 170°F.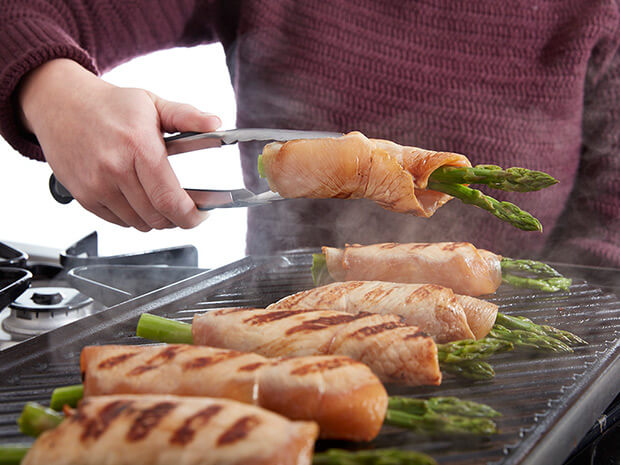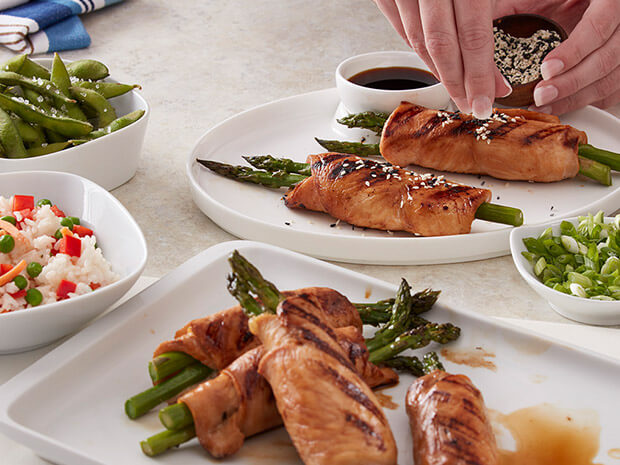 Step 4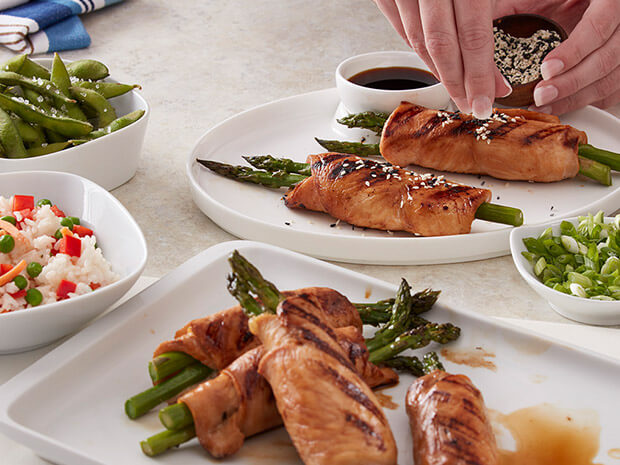 Serve
Transfer chicken negimaki to a plate. Serve with the toasted sesame seeds and remaining sliced scallions, plus extra teriyaki sauce for dipping.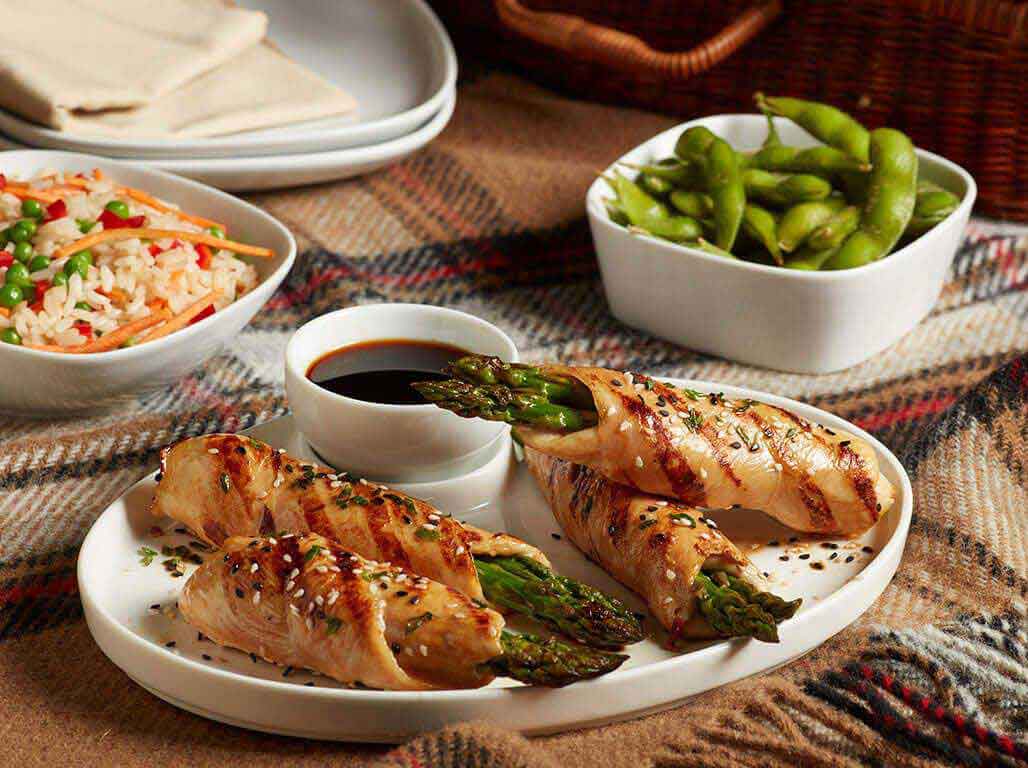 Grilled Teriyaki Chicken Negimaki
Add Your Comment