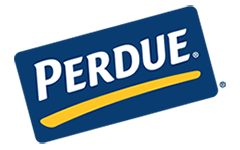 PERDUE® Fresh Chicken Drumsticks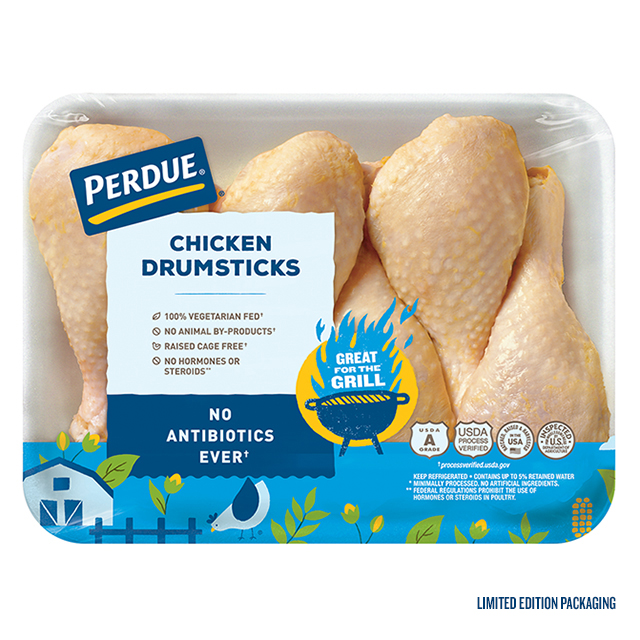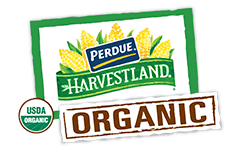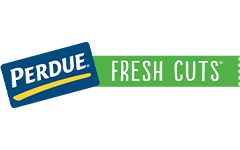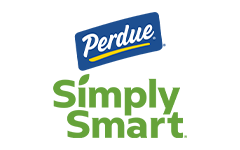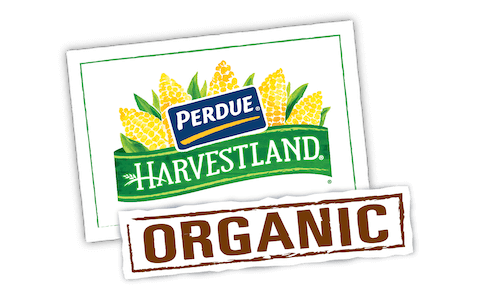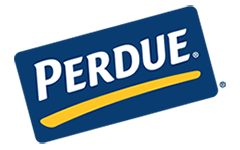 Made With:
PERDUE® Fresh Chicken Drumsticks
PREP TIME: 30min COOK TIME: 35min
Serves 4


Ingredients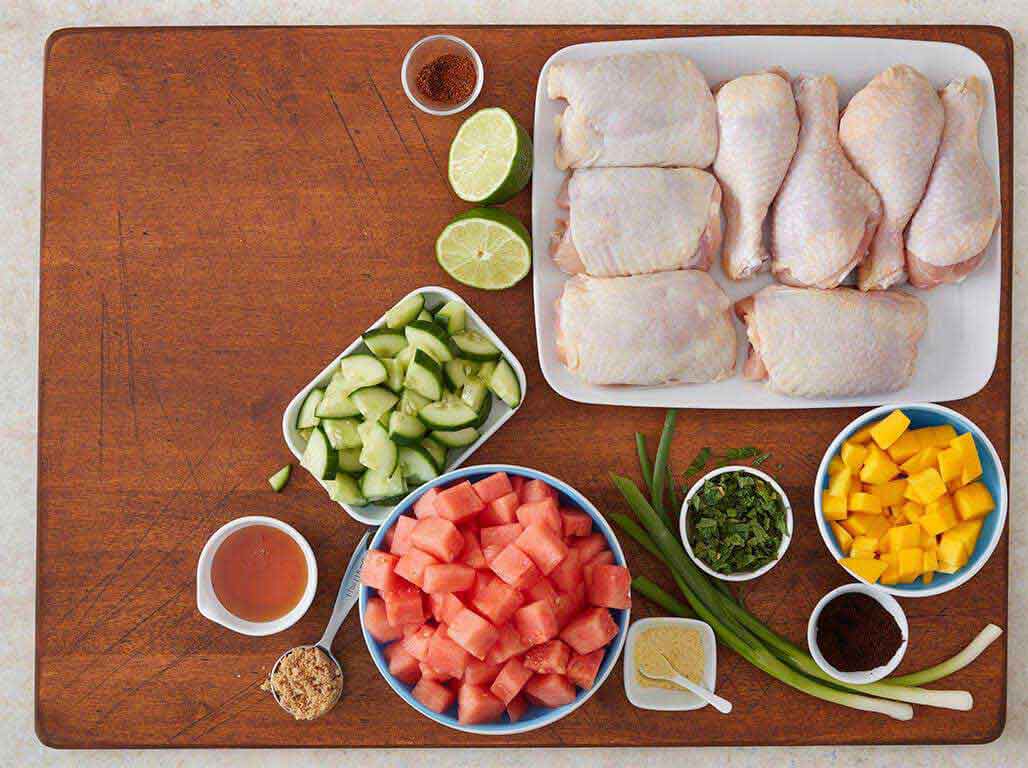 1 tbsp. Adobo All-Purpose Seasoning with Pepper
1/2 tbsp. ground chili powder or ancho chili powder
1/2 small seedless watermelon, cut into ¾-inch pieces, about 3 cups
1 medium cucumber, quartered lengthwise and sliced
3 tbsp. fresh mint, chopped, plus sprigs for garnish
Step 1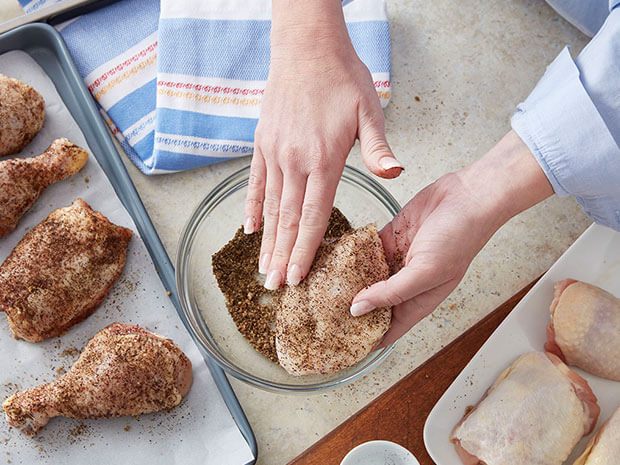 Rub
In a small dish, combine the adobo seasoning, chili powder and sugar. Rub the spice mixture all over the chicken pieces and let them stand for 15 minutes.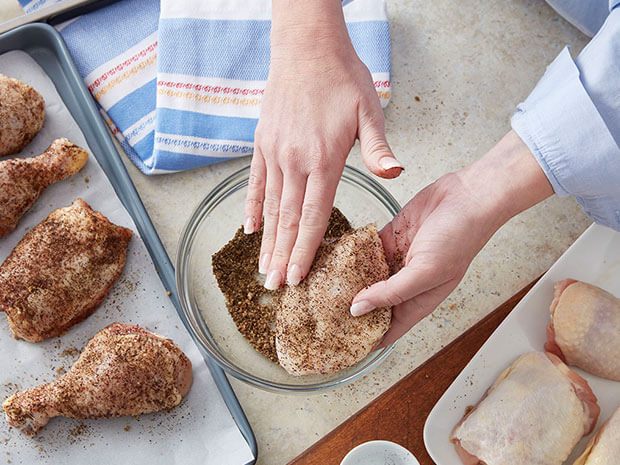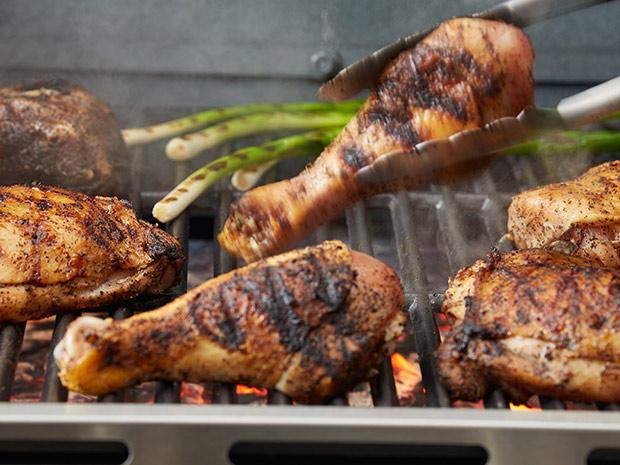 Step 2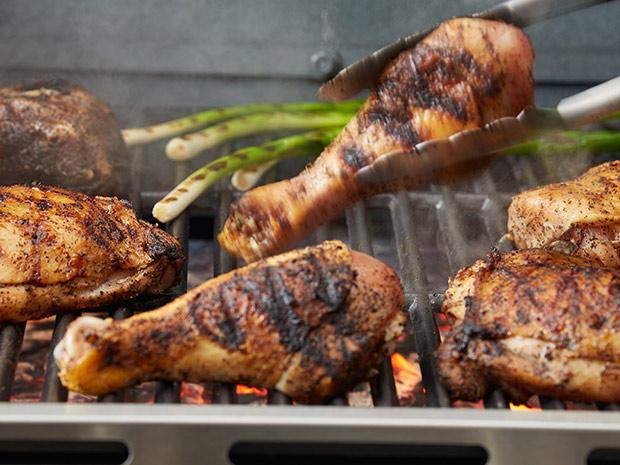 Grill
Preheat an oiled grill or grill pan over medium heat. Place the chicken pieces on the grill. Cover and grill them, turning frequently, until browned on all sides and cooked through, about 35 minutes. Chicken is done when a meat thermometer inserted in the thickest part reaches 180° F. Transfer chicken to a serving platter. Grill the scallions for 4 minutes, remove them from the grill and then chop them into ½-inch pieces.
Step 3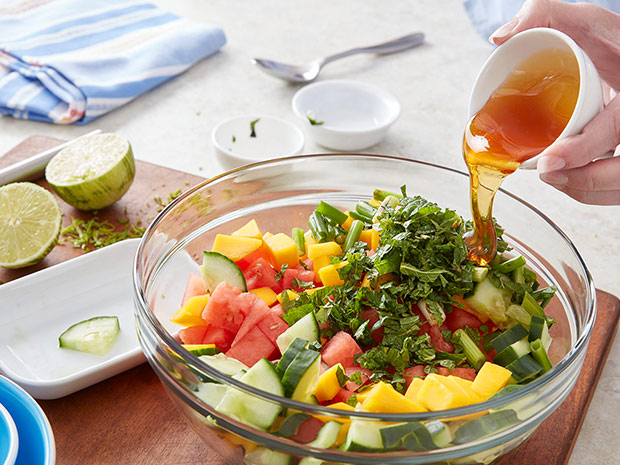 Toss
Meanwhile, in a large bowl, combine the zest of ½ lime, the juice of 1 whole lime and the honey. Stir until blended. Toss in watermelon, cucumber, mango, mint and the chopped scallions. Set aside until ready to serve.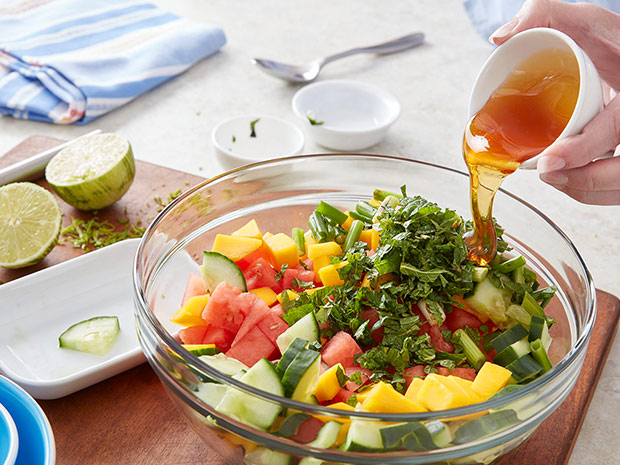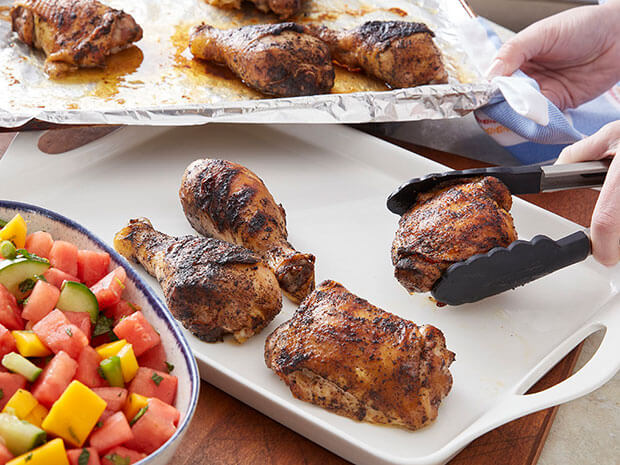 Step 4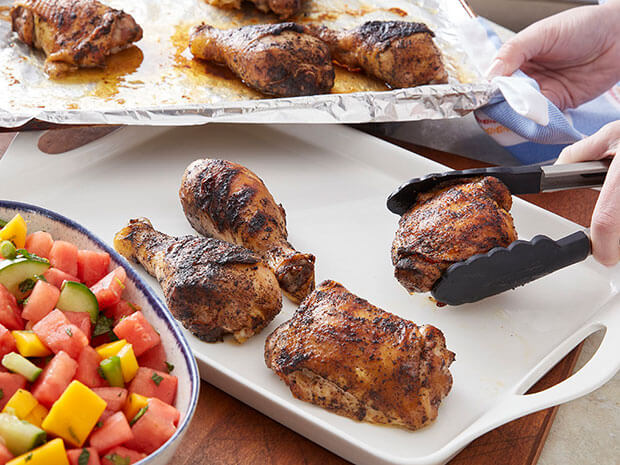 Serve
Serve the chicken with the mango melon salad on the side.

TIP
TIP: Taste and adjust the amount of honey, depending on the sweetness of your fruit.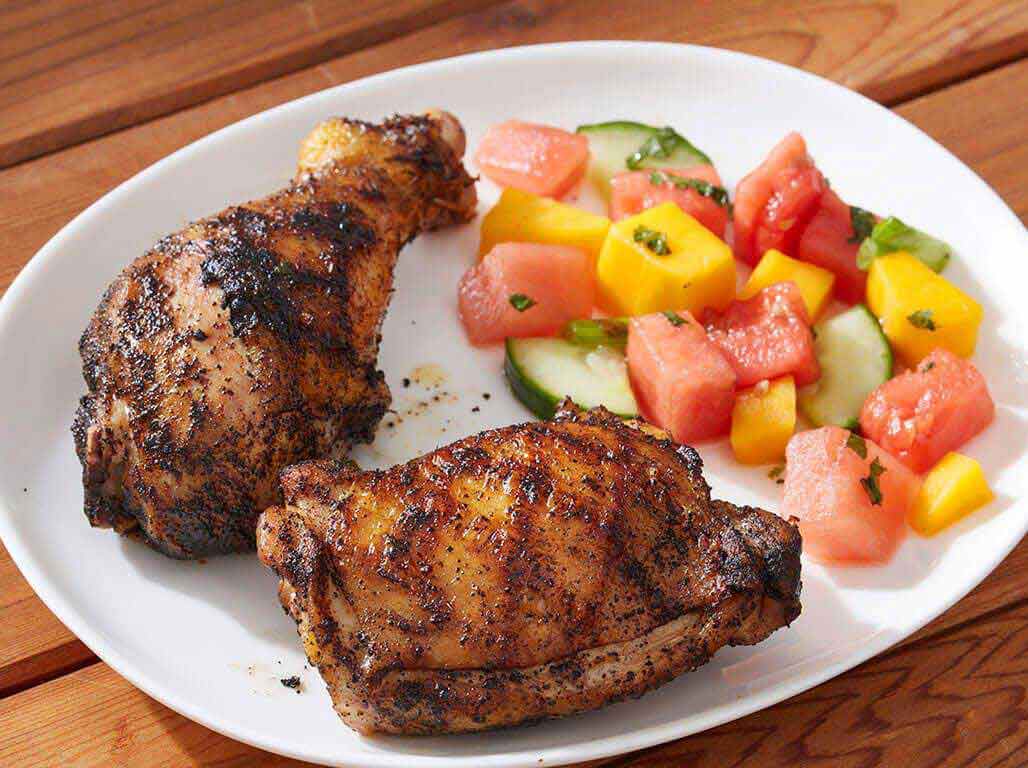 Grilled Mexican Adobo Chicken
Add Your Comment