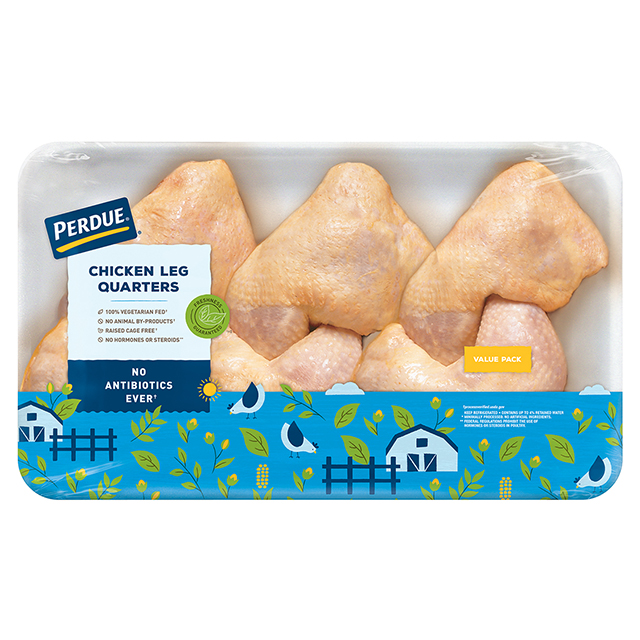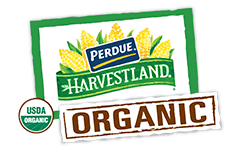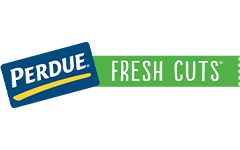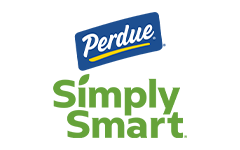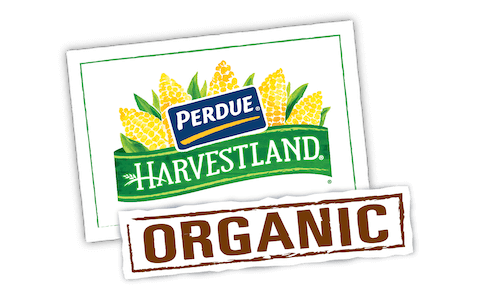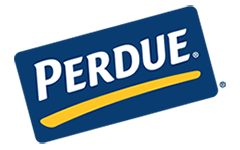 Made With:
PERDUE® Fresh Chicken Leg Quarters Value Pack
PREP TIME: 25min COOK TIME: 25min
Serves 4


Ingredients
1 24.5 oz. bottle Mojo Criollo
1 cup chopped parsley, divided
2 sweet potatoes (about 1 1/4 lbs.), peeled and sliced 1/2 in. thick
5 tbsp. Extra Virgin Olive Oil
1 1/2 tsp. Adobo All-Purpose Seasoning with Pepper
2 medium red onions, each cut into 8 wedges
1 15.5 oz. can Organic Chickpeas, rinsed and drained
1 4 oz. jar Fancy Pimientos, coarsely chopped
Step 1
Trim excess fat and skin off the chicken. In a large resealable plastic bag, combine the chicken, Mojo Criollo and ¼ cup parsley. Toss until the chicken is well-coated, push out the air and seal. Marinate in the refrigerator for 6 to 12 hours.
Step 2
Toss the potatoes, ½ tablespoon oil and ½ teaspoon Adobo seasoning in large microwave-safe bowl. Cover and microwave at full power until just tender, about 6 to 8 minutes, tossing once during cooking. Meanwhile, thread onion wedges on 4 (8") skewers. Brush with ½ tablespoon oil and sprinkle with Adobo seasoning.
Step 3
Preheat a grill or grill pan to medium heat. Remove the chicken from marinade and discard remaining marinade. Grill chicken covered, turning occasionally until browned on all sides and no longer pink at the bone, about 30 to 38 minutes, until internal temperature reaches 180°F on quick-read thermometer when inserted into thickest part of leg. Arrange the potatoes and onions on grill grates. Grill until vegetables are browned and onions are just-tender, turning once, about 8 minutes. When done, transfer chicken, onions and potatoes to a serving platter.
Step 4
Whisk together the vinegar, ¼ cup olive oil and 1 teaspoon Adobo seasoning in a medium bowl. Toss in chickpeas, pimientos and ¾ cup parsley. Chop the grilled onions from one skewer and toss with chickpea mixture. Serve chickpea mixture with grilled chicken and vegetables.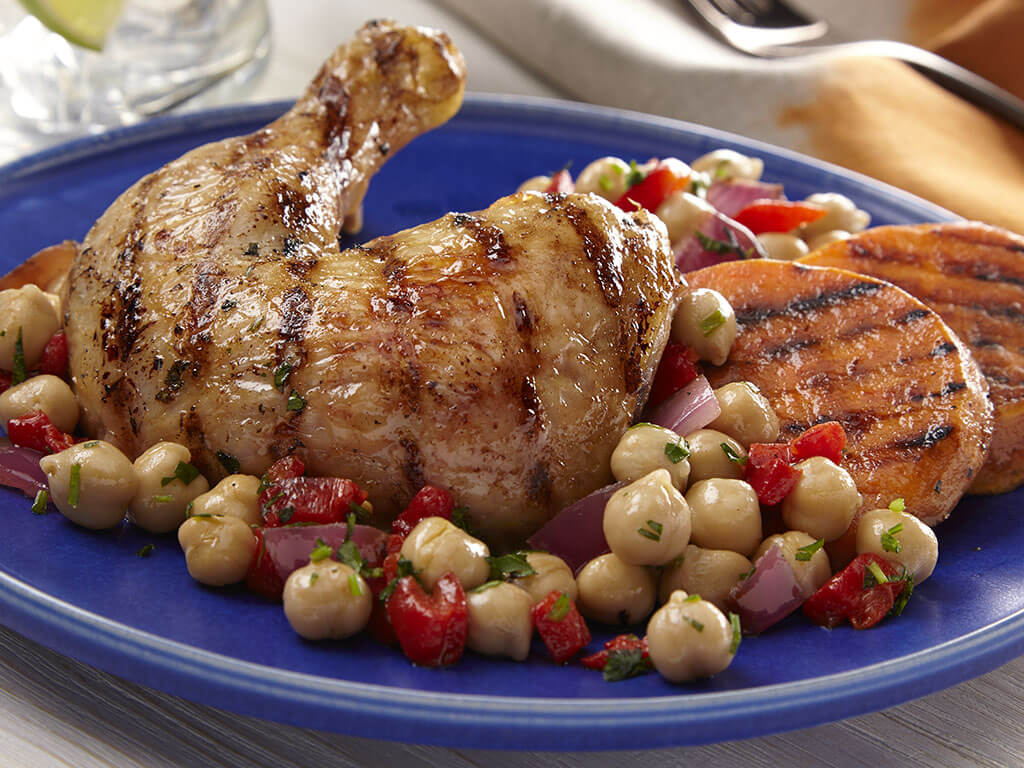 Grilled Citrus Chicken with Grilled Sweet Potatoes, Onions and Chickpeas
Add Your Comment