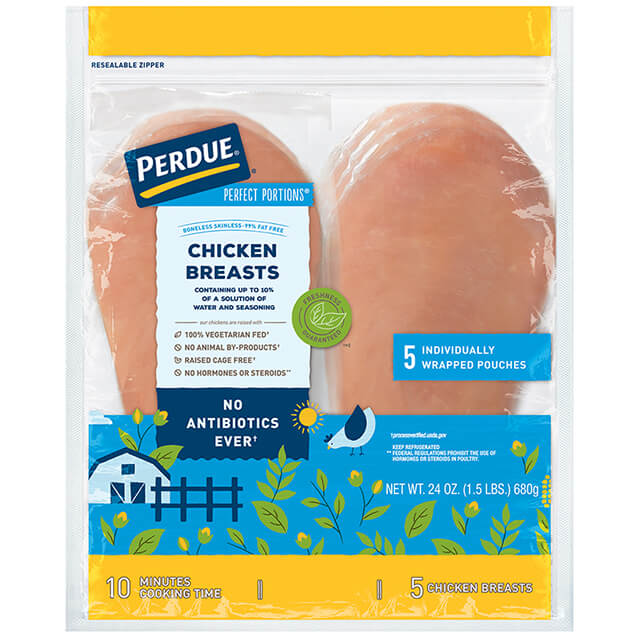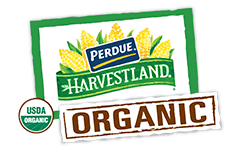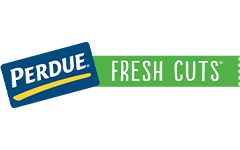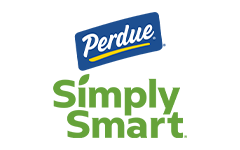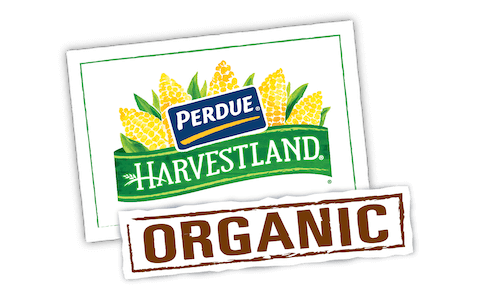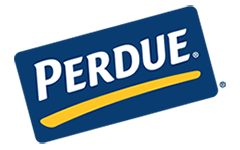 Made With:
PERDUE® PERFECT PORTIONS® Boneless Skinless Chicken Breasts (1.5 lbs.)
PREP TIME: 25min COOK TIME: 10min
Serves 4


Ingredients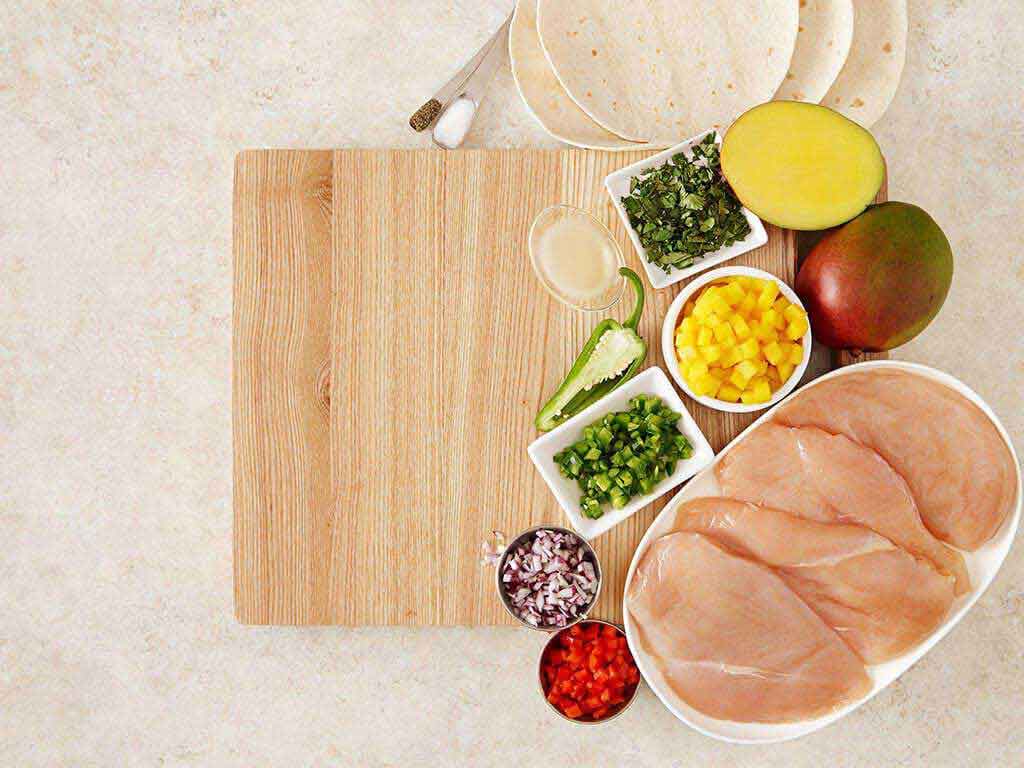 2 tbsp. red onion, finely chopped
2 tbsp. red bell pepper, finely chopped
2 tbsp. fresh cilantro, chopped
1 lime juiced, about 2 tablespoons
1 tbsp. finely chopped jalapeño
4 (6-inch) flour or corn tortillas, warmed
4 ounces goat cheese crumbles, optional
Step 1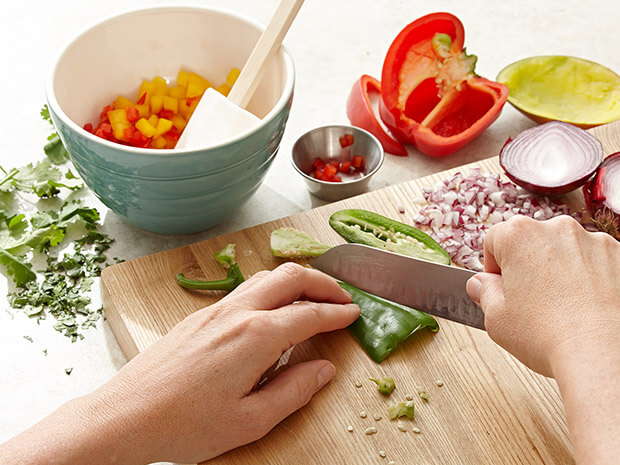 Combine
In a small bowl, combine the mango, red onion, red bell pepper, cilantro, lime juice, jalapeño, and 1/4 teaspoon salt. Cover and chill for 30 minutes to allow flavors to develop.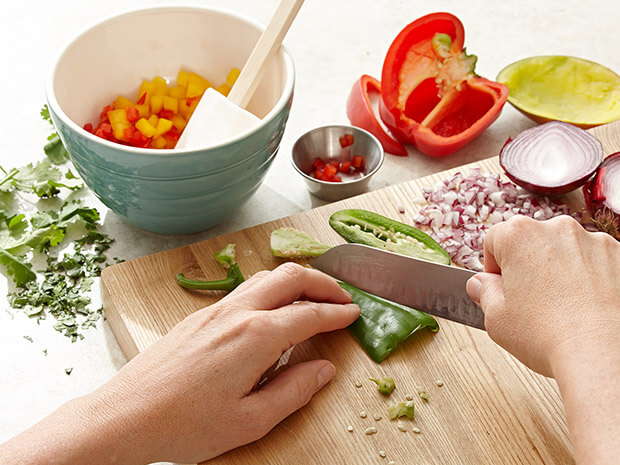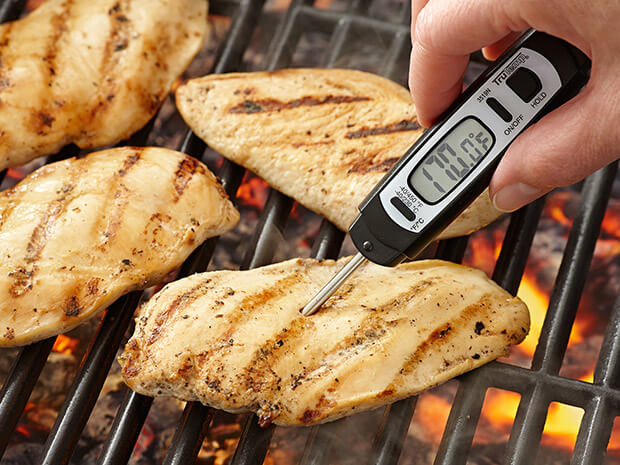 Step 2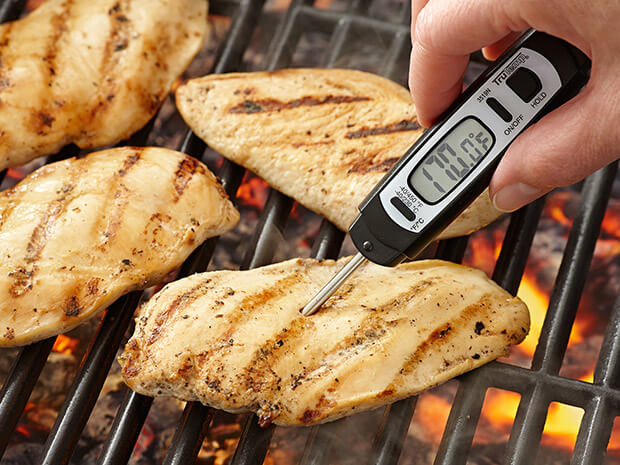 Grill
Heat a lightly greased grill or grill pan to medium-high heat. Brush chicken with olive oil, season with remaining salt and pepper. Then grill 3 to 5 minutes on each side. Chicken is done when it feels firm to the touch and a meat thermometer inserted in the center reaches 170°F. Remove the chicken from the grill and let rest for 2 to 3 minutes. Slice into strips if desired.
Step 3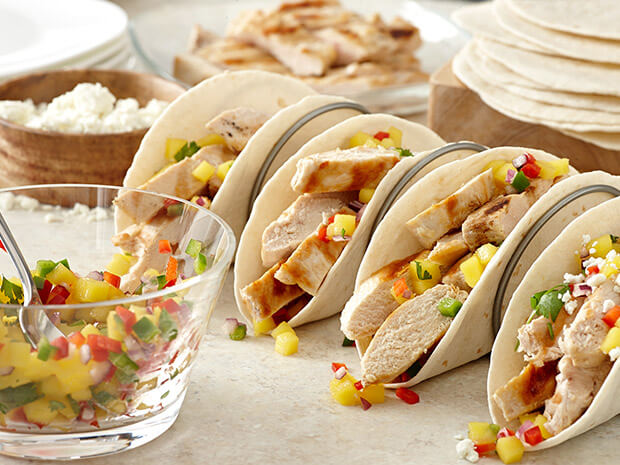 Serve
Serve sliced chicken on warm flour or corn tortillas with salsa and crumbled goat cheese.

TIP
TIP: Wrap tortillas in foil and place on the grill with the chicken for 5 minutes or until heated through.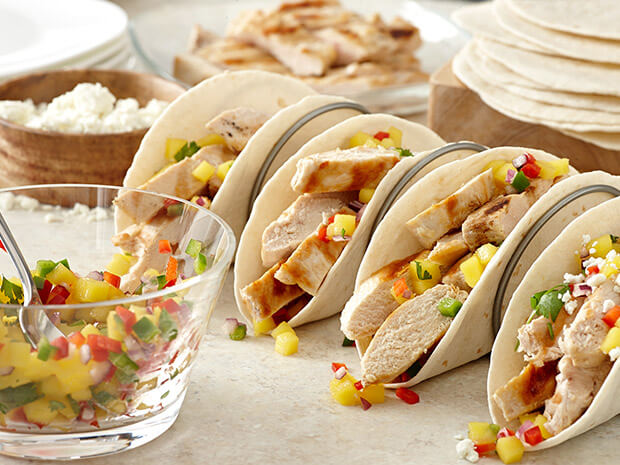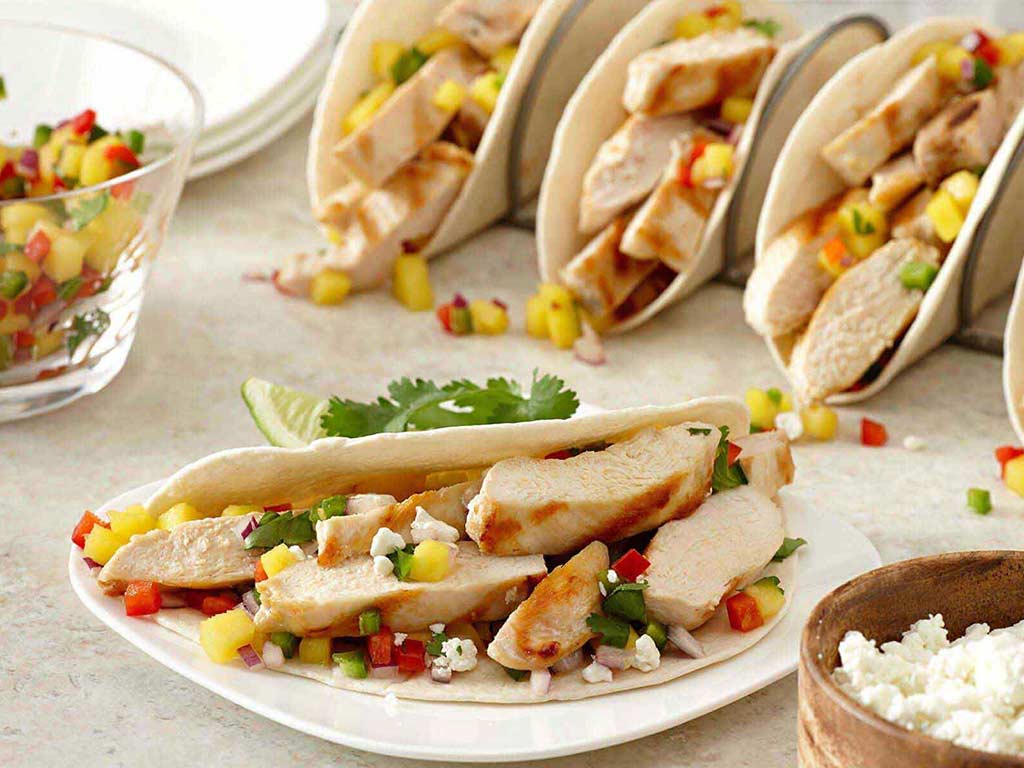 Grilled Chicken Tacos and Spicy Mango Salsa
Add Your Comment